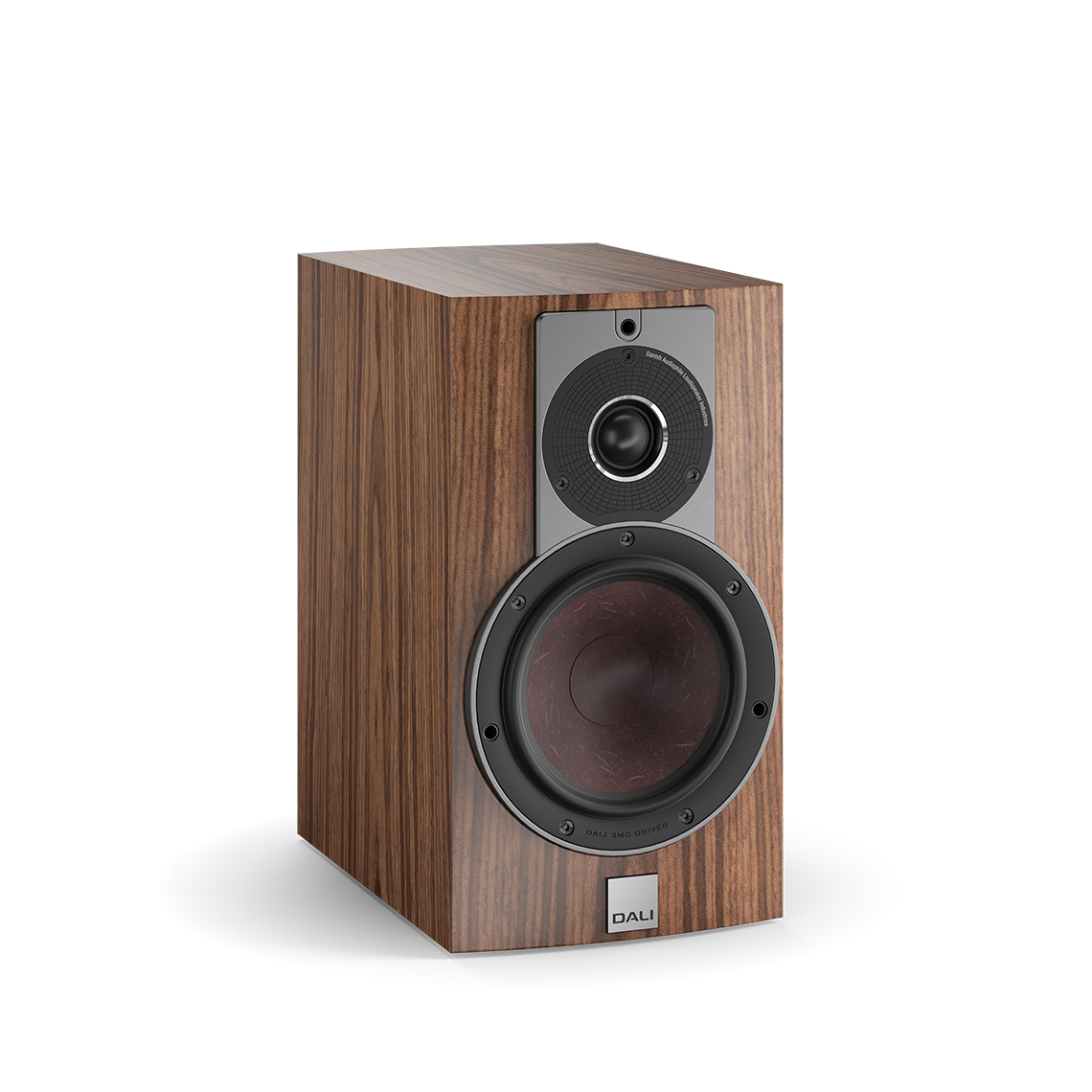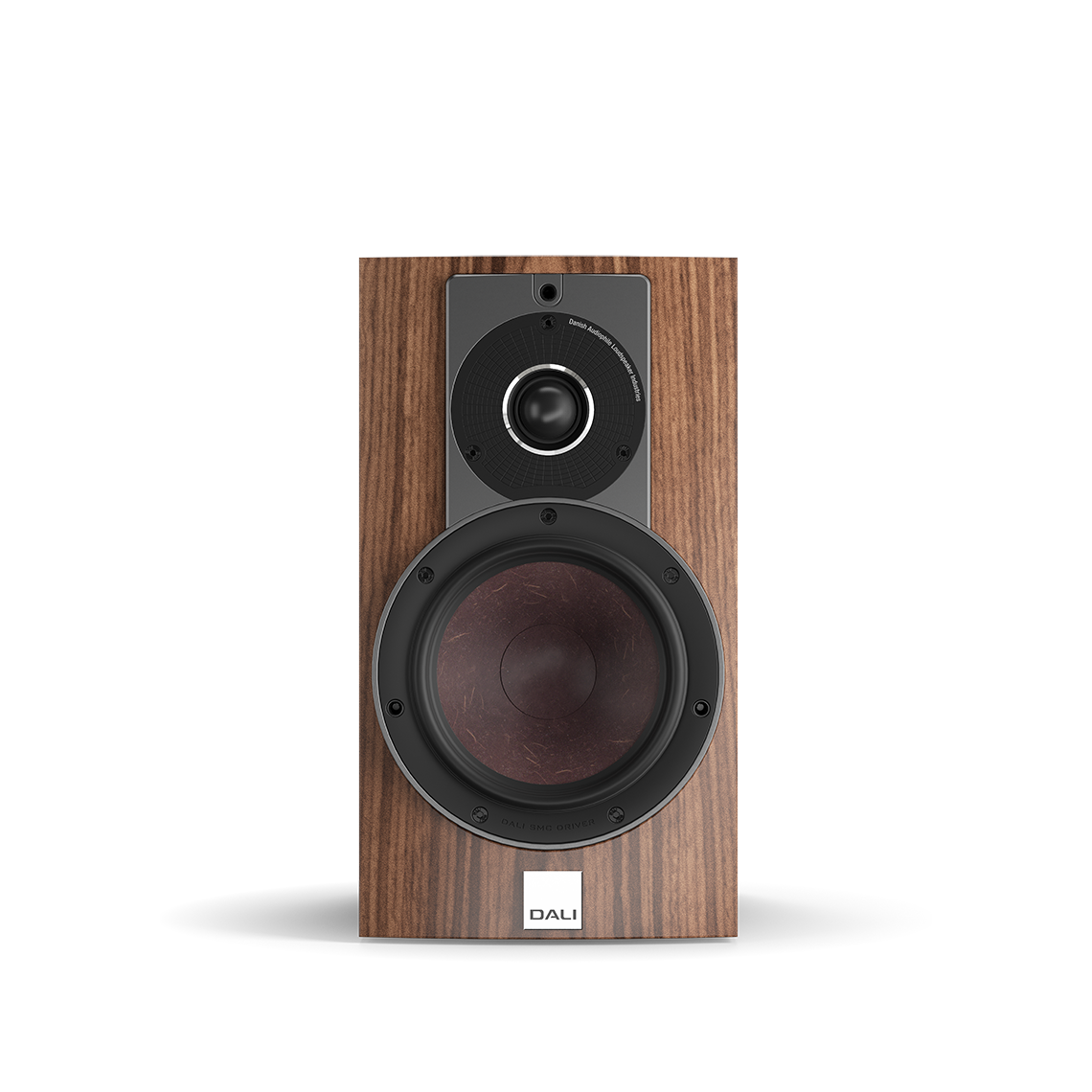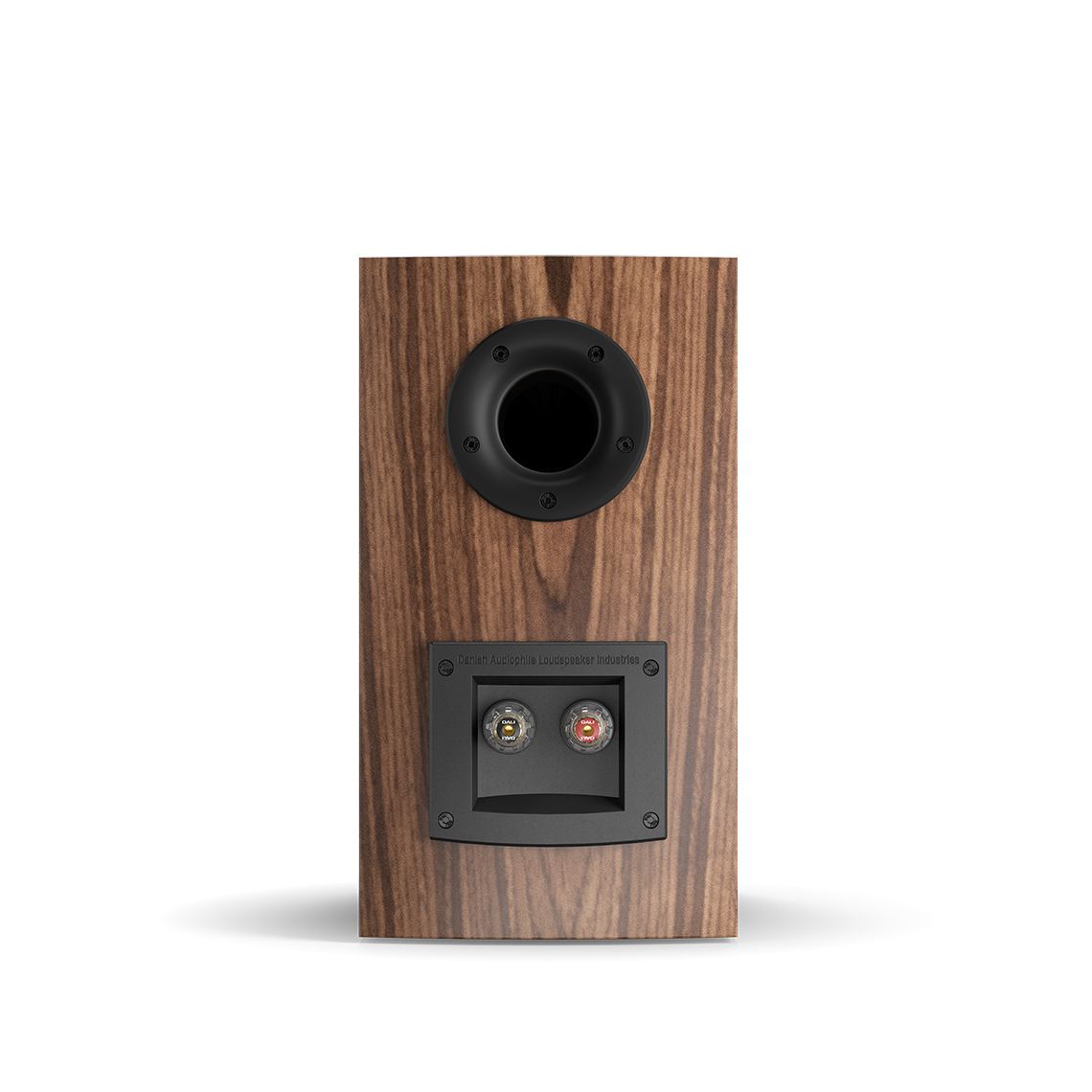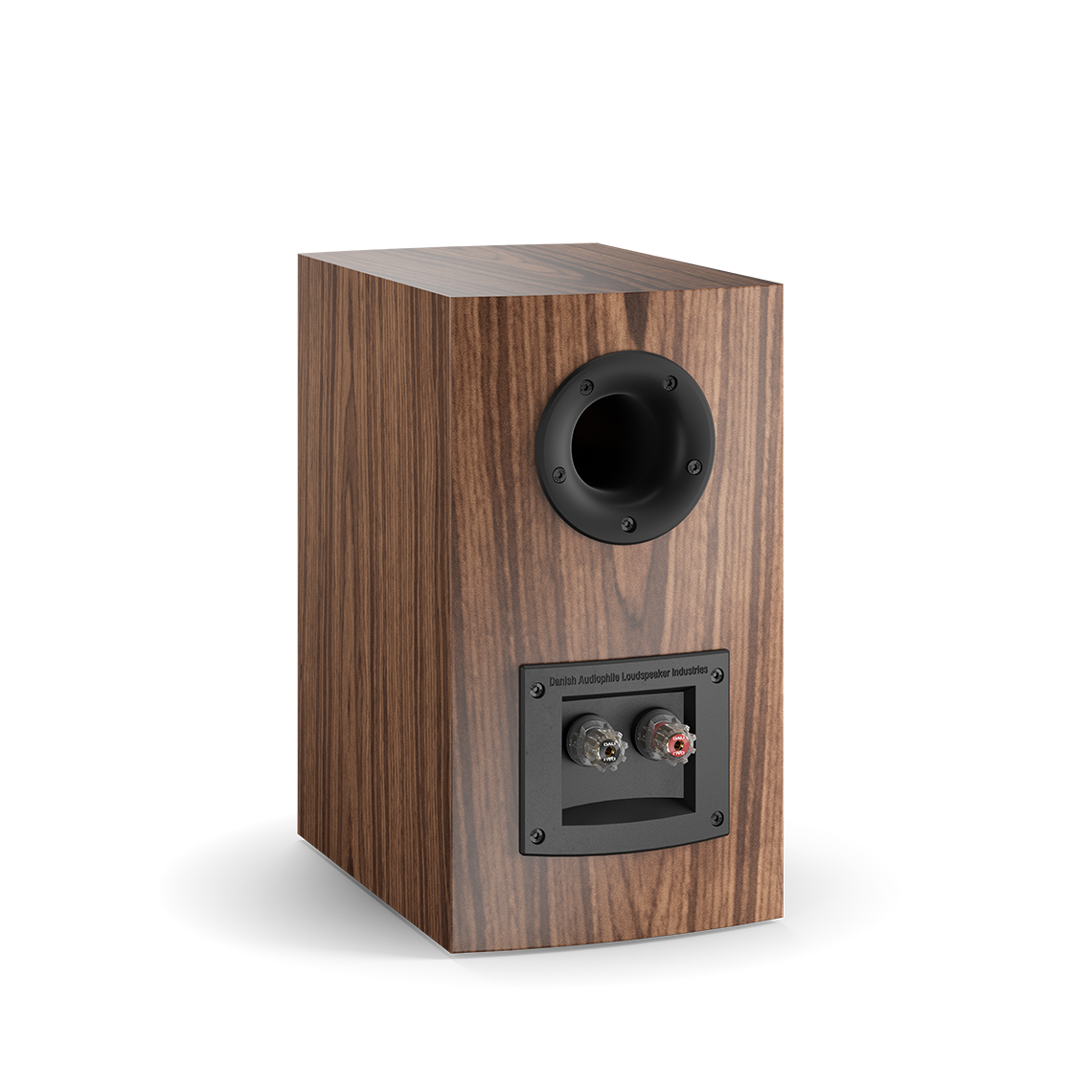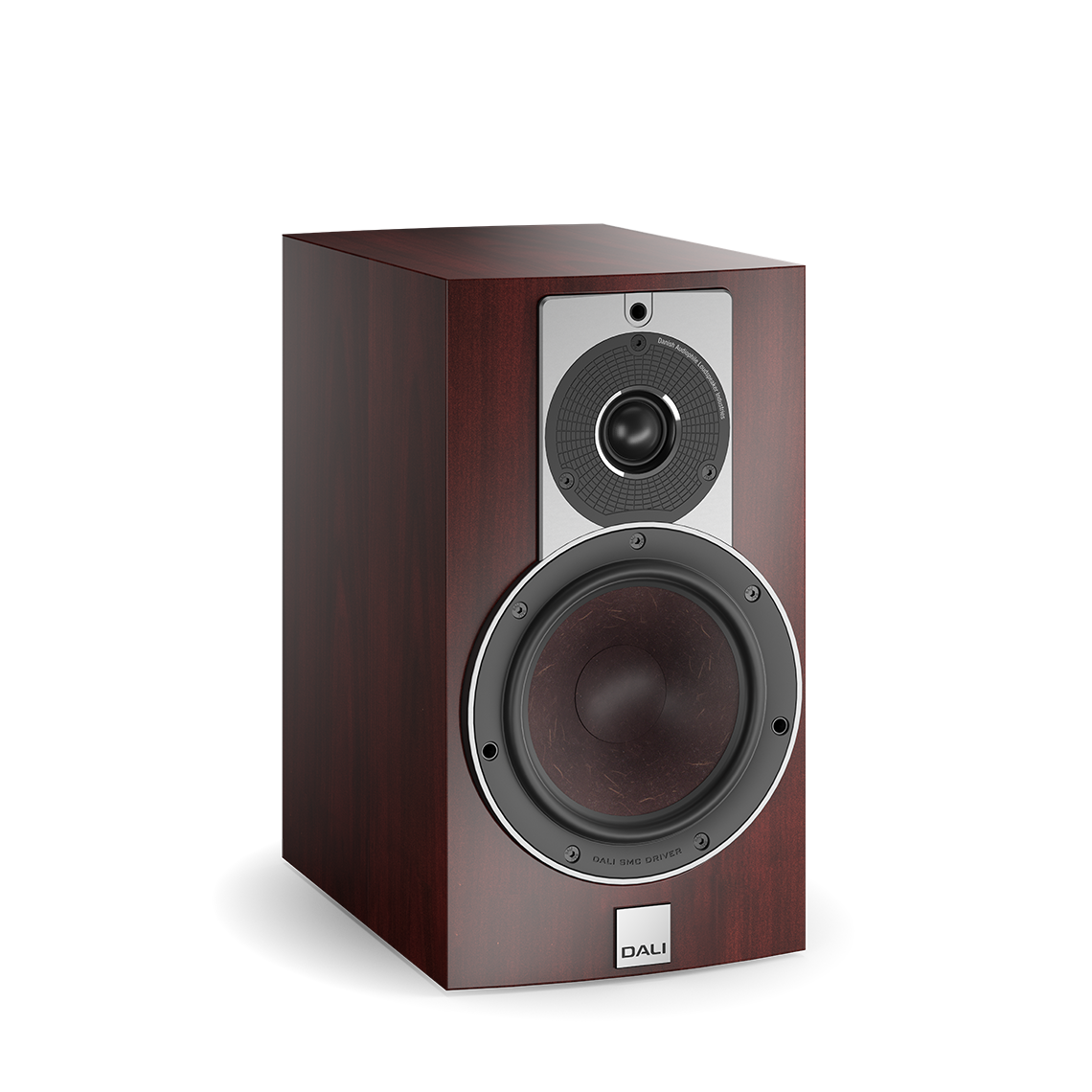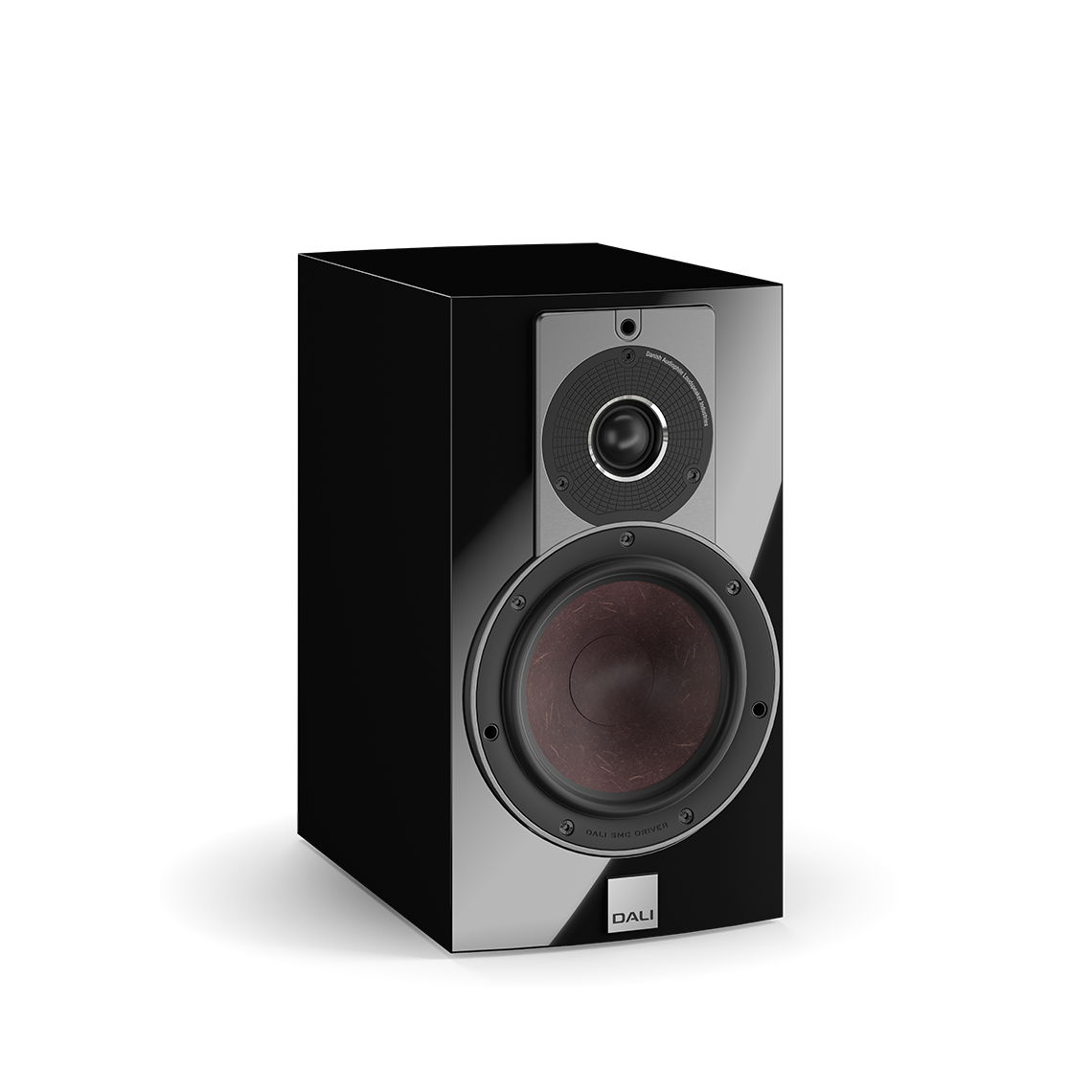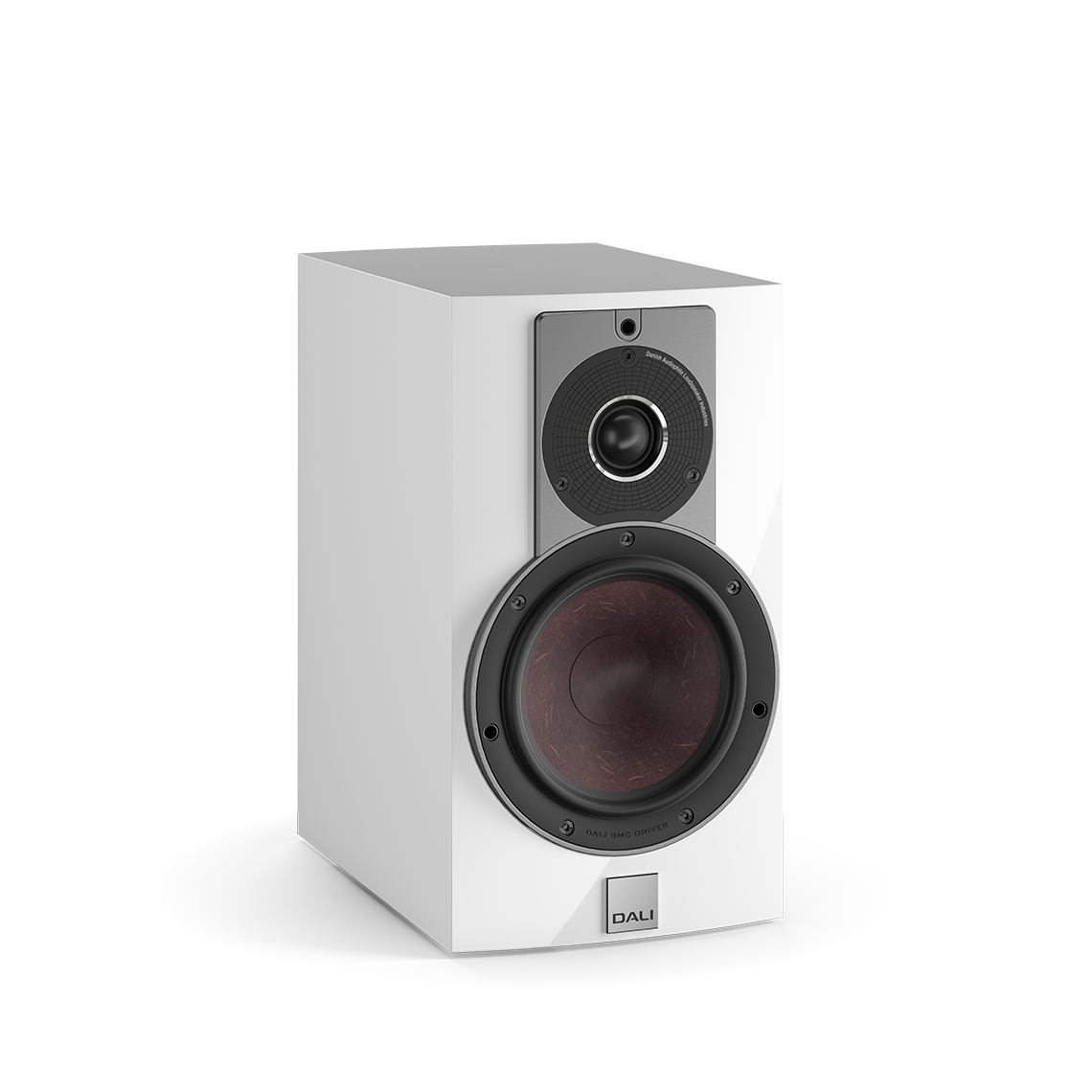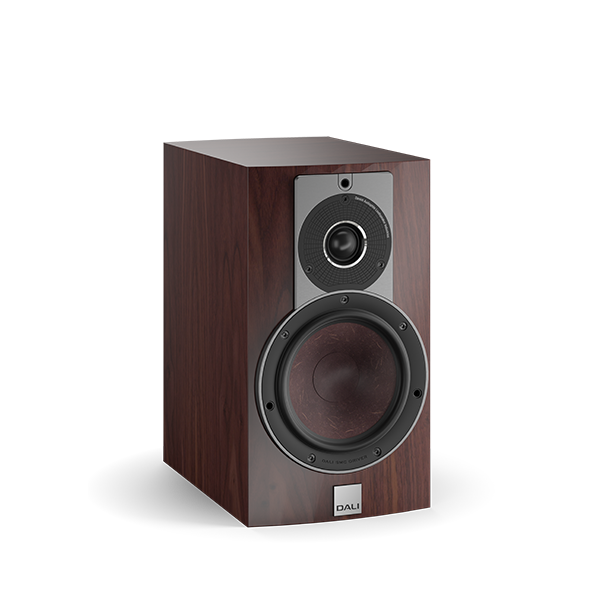 Dali Rubicon 2
---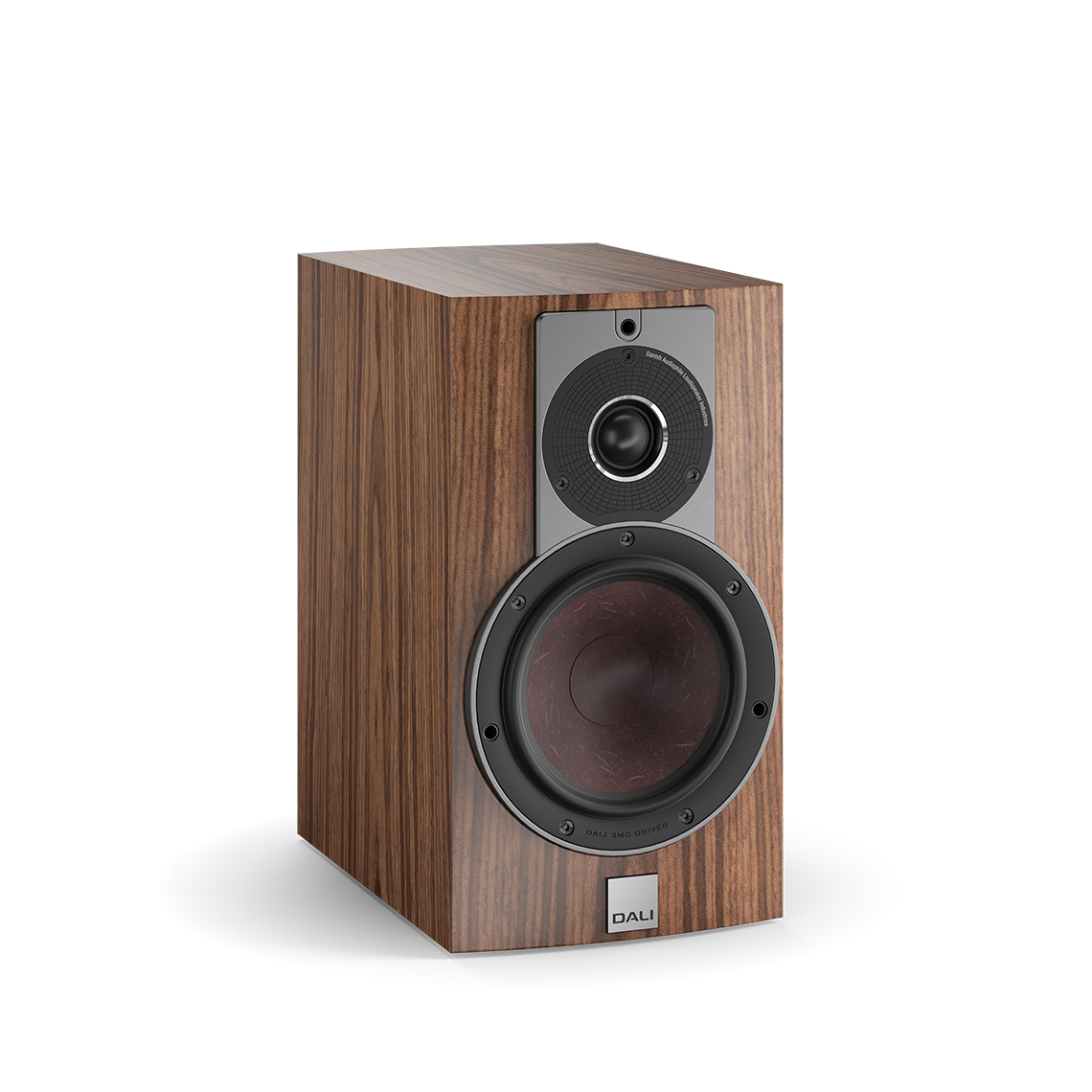 OPTICON 2 MK2
The OPTICON 2 MK2 is a mid-sized stand mount speaker for compact to medium size listening spaces where it has room to breathe and deliver its dynamic and explicitly defined performance.
Frequency Range [+/- 3] dB [Hz]
50 - 26,000
Sensitivity [2.83V/1m] [dB]
87
Recommended Amp. Power [Watts]
40 - 150
Crossover Frequencies [Hz]
3,1
High Frequency Driver
1 x 29 mm soft dome
Low Frequency/Midrange Driver(s)
1 x 6½"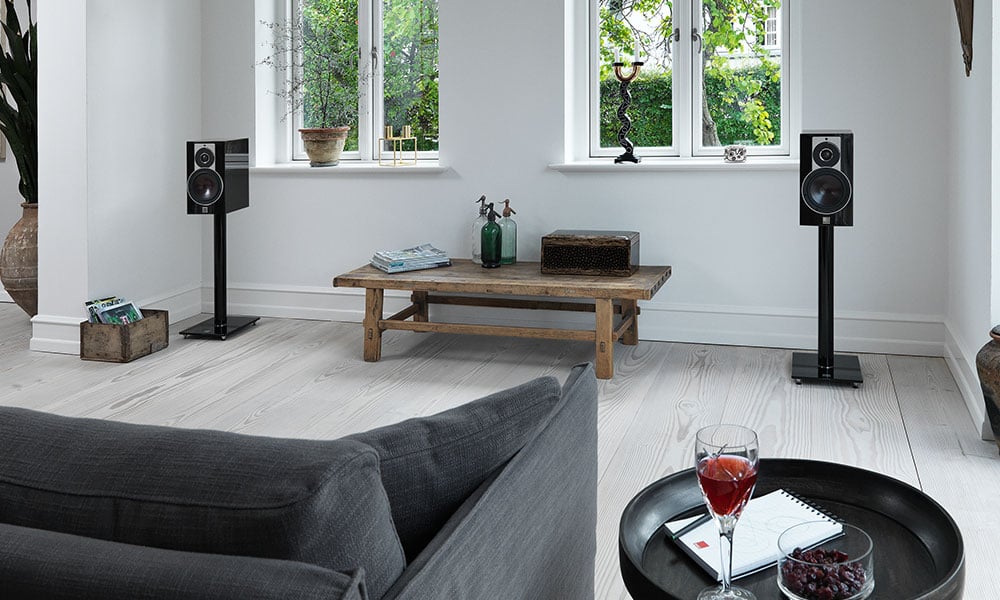 DESIGN AND MATERIALS
The perfect blend between compact size and large sound performance
The RUBICON 2 builds on the design language of the popular MENTOR MENUET and takes it to new heights. This stand-mount speaker is the perfect blend of compact size and large sound performance. The solid wood laminate cabinet is the perfect working environment for the ultra-light 29 mm soft dome tweeter, 6½" low-loss wood fibre driver and gold-plated terminals. The RUBICON 2 is available in four finishes – High-Gloss White, High-Gloss Black, Rosso and Walnut.
PATENTED SMC
Reducing distortion with Soft Magnetic Compound
The RUBICON 2 draws on the heritage from the SMC-based 'Linear Drive System', introduced with the EPICON series. With SMC, we achieve extremely low distortion and maximise detail, even at low volume. The drivers are manufactured in-house at our production facilities in central Denmark and feature the latest in magnet motor technology. The RUBICON 2 sets new audio quality standards for Hi-Fi lovers around the world.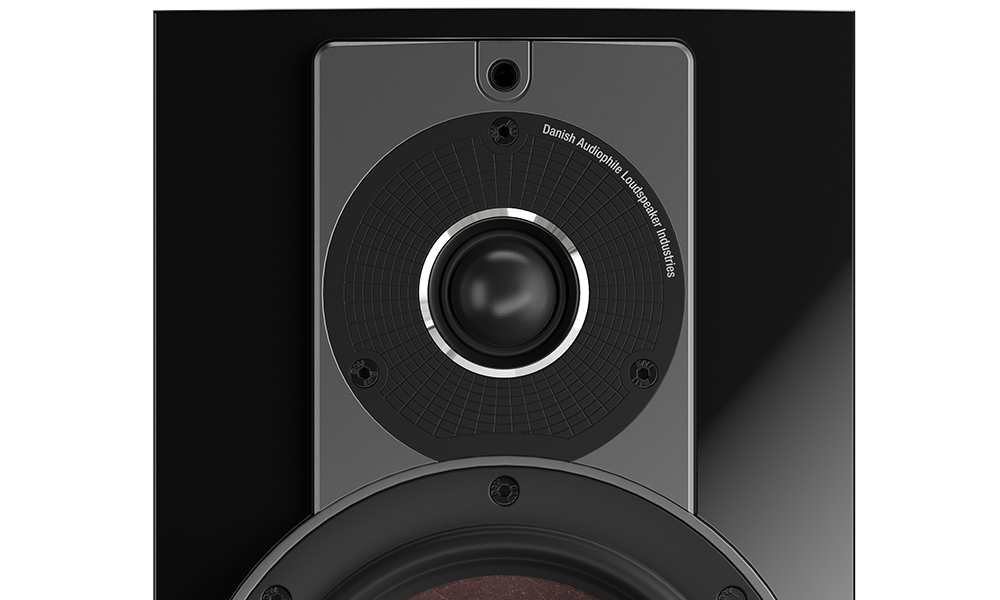 OVERSIZED TWEETER
A 29 mm driver for a broader bandwidth
The ultra-lightweight 29 mm soft dome tweeter used in the RUBICON 2 reaches higher into the very high frequencies – higher, in fact, than the soft dome used in our signature hybrid tweeter module. And to achieve a broader bandwidth, the tweeter includes a light, agile voice-coil driven by a powerful ferrite magnet.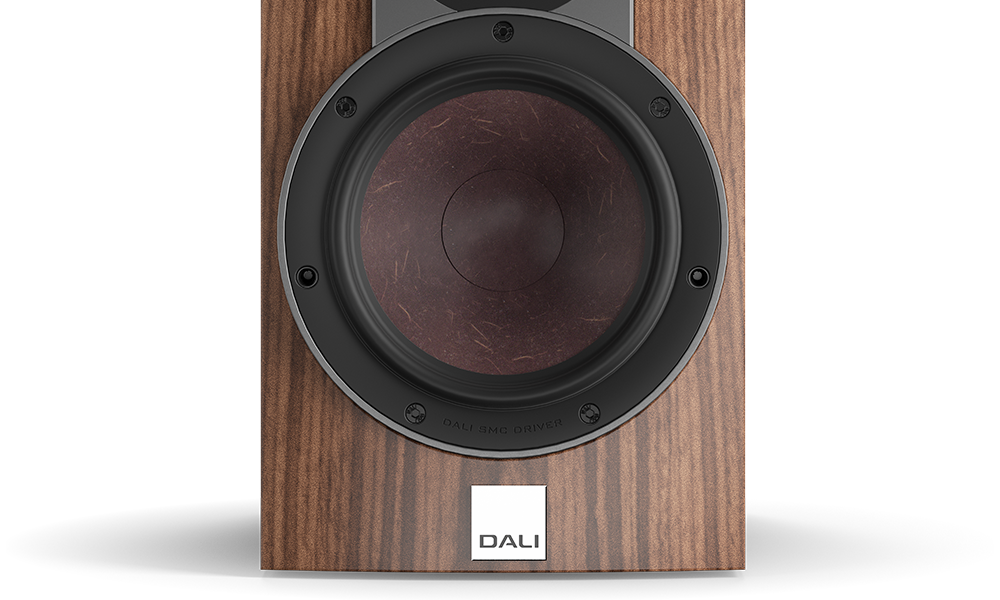 6½" WOOFER
Drawing on technologies from our EPICON series
The woofer cone has a light, rigid and randomly uneven structure, which lowers the complexity of the central part of the motor, ensures piston-like movement, significantly reduces the possibility of surface resonance and minimises distortion. Designed specifically for the RUBICON 2, the soft, low-loss rubber surround includes a cast-aluminium chassis designed for maximum airflow around the cone and magnet system.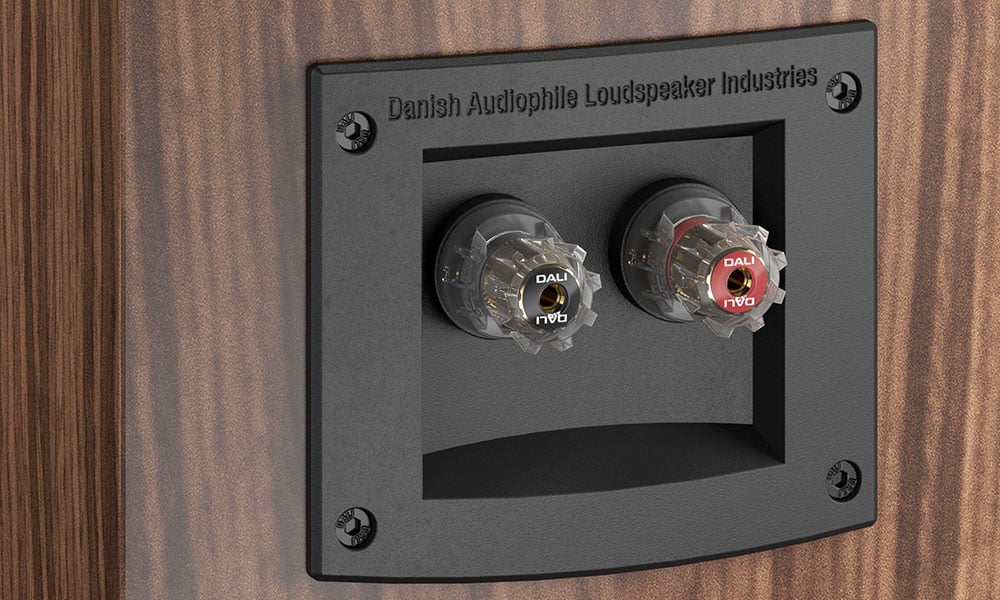 COMPACT CABINET
Delivering richly defined detail and big bass response
Small but perfectly formed, the RUBICON 2 stand-mount speaker may be the baby of the bunch, but the richly defined detail and big bass response belies its size. A perfect blend of compact size and internal volume, we believe we've created the ideal working environment to get the absolute best out of the drivers. And don't let its small footprint fool you, the RUBICON 2 is a performance powerhouse.