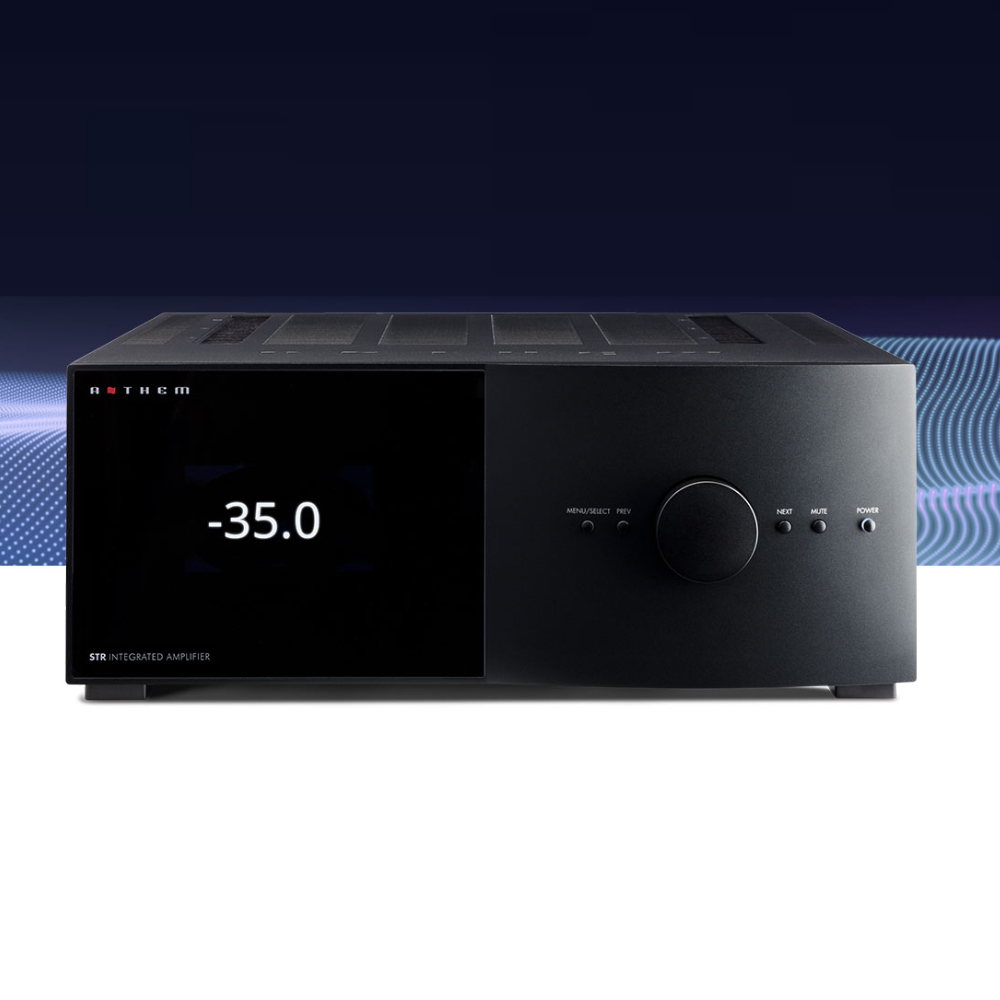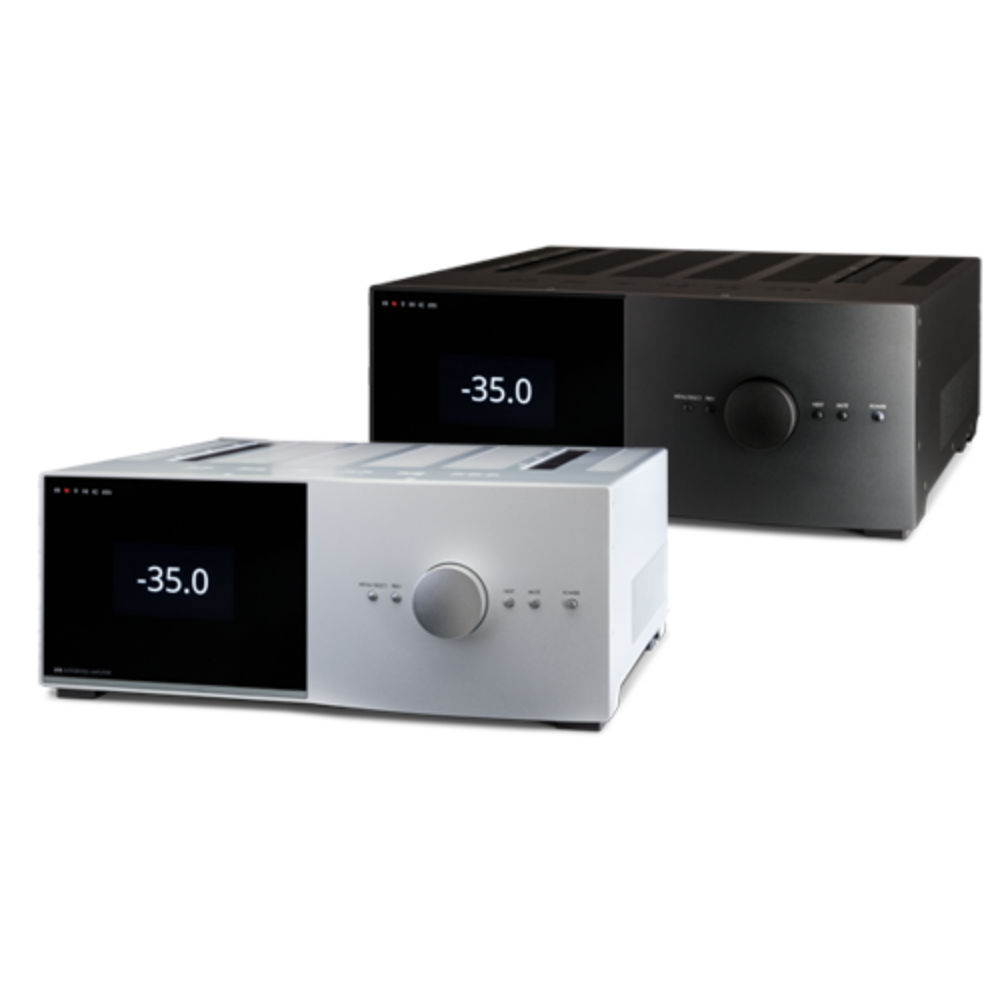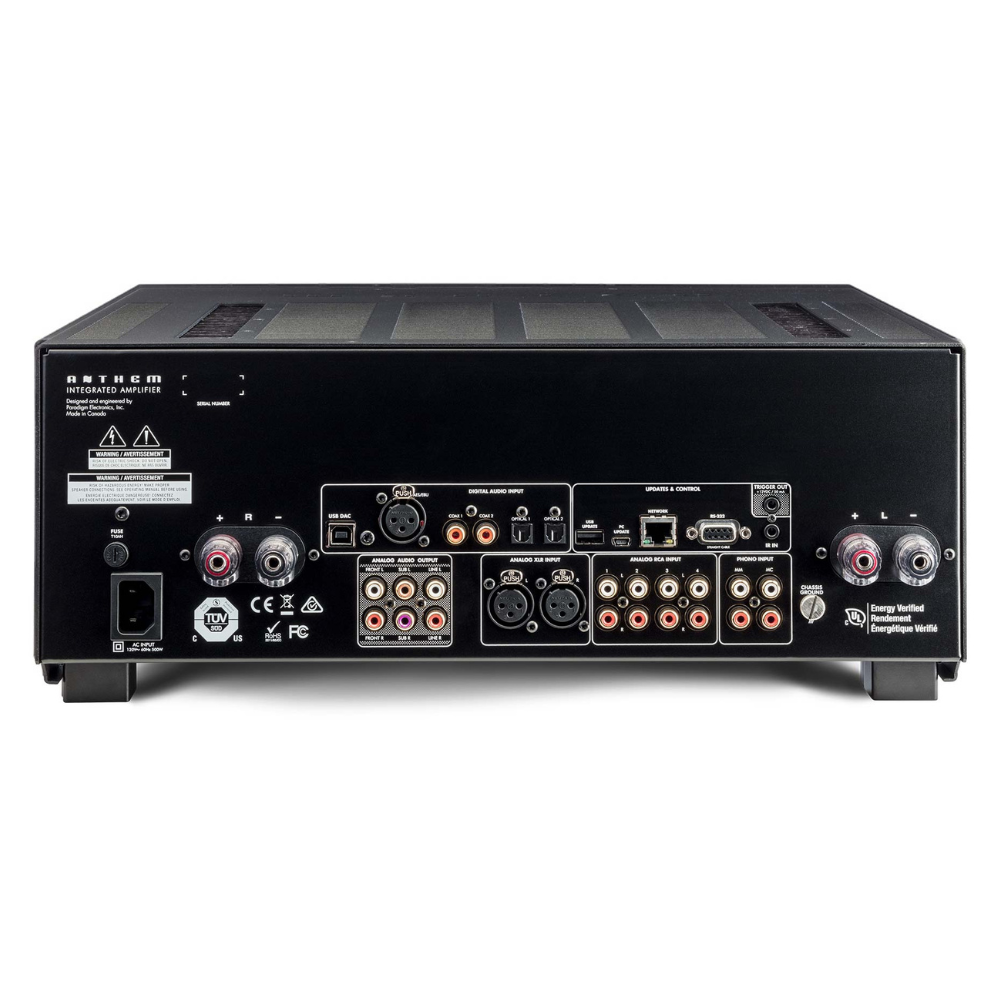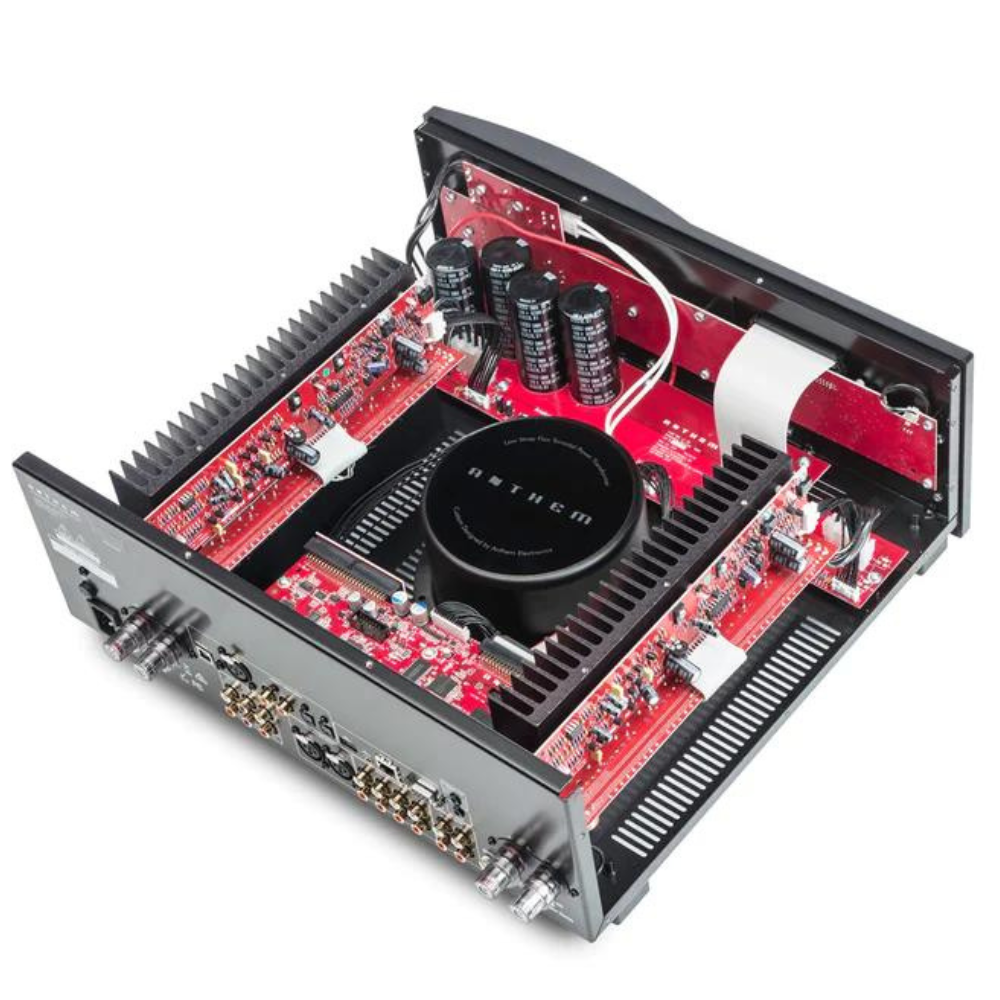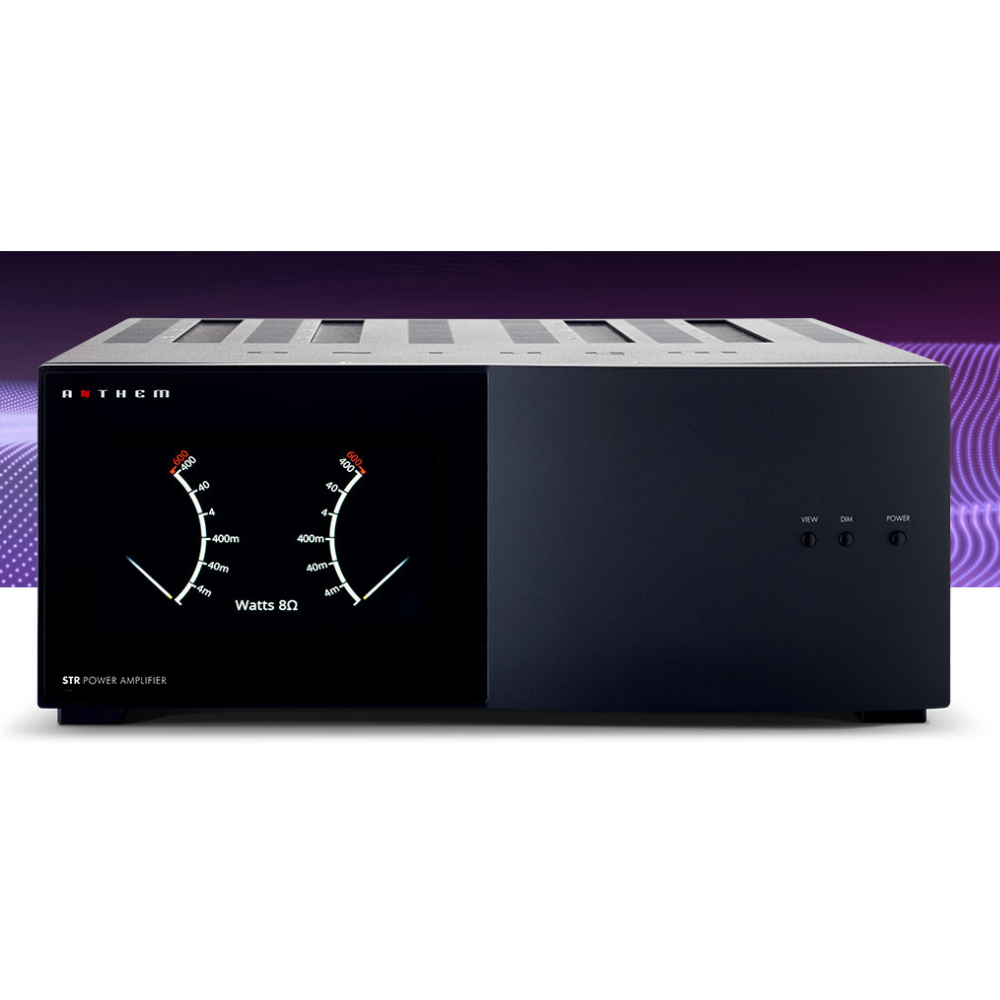 Anthem STR Integrated
---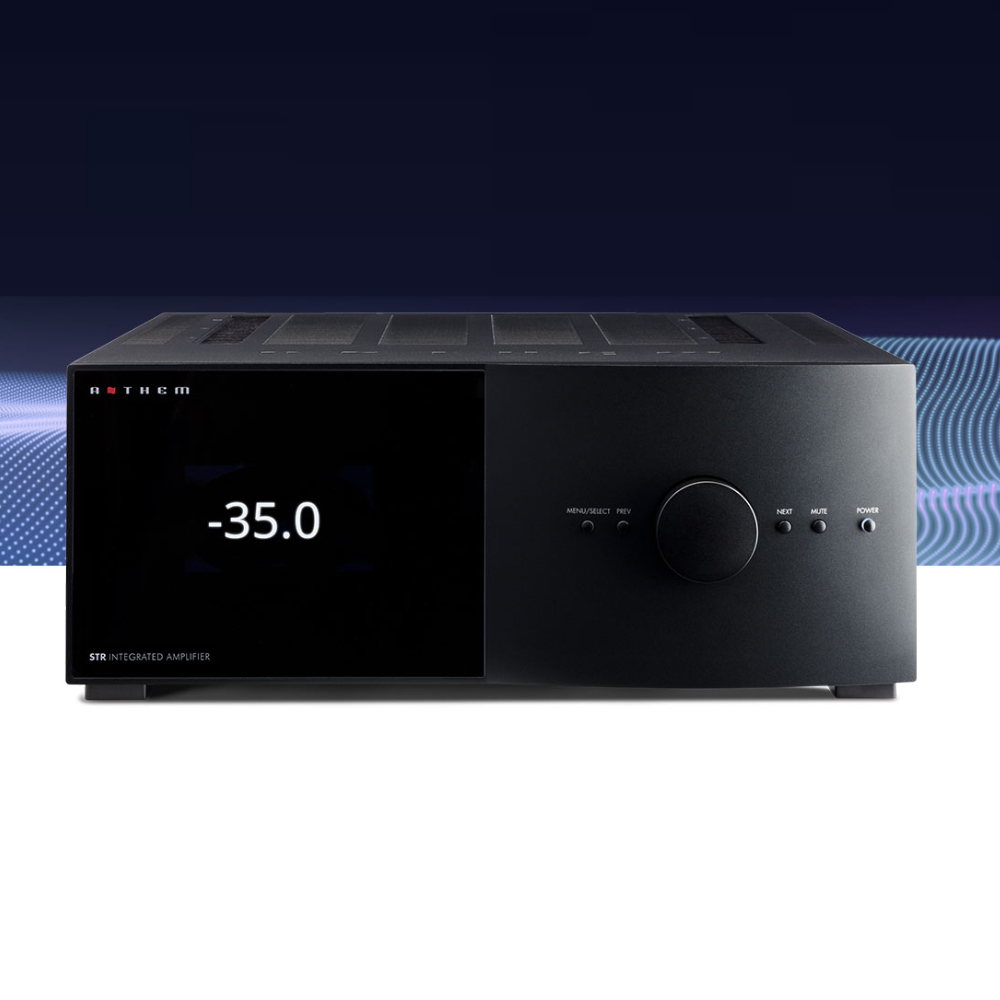 STR Integrated Amplifier
Powering the Future of Audio.
The revolutionary STR Integrated Amplifier is based on an entirely new technological platform, for true benchmark performance in stereo amplification. More power, more control, more connection options, and the most advanced technology available in a single, easy-to-use component.
Designed, engineered, and Crafted in Canada, the STR Integrated Amplifier combines the benefits of an advanced preamp with the power of a massive amplifier and processor. It includes leading-edge DAC, onboard Anthem Room Correction (ARC®®), customizable bass manager for mono or stereo sub outs, MM and MC phono inputs—far more than the average integrated amp.
And it includes new generations of many of Anthem's award-winning, audiophile-loving, review-praised digital signal processing innovations, delivering a noticeably higher level of audio performance realism.
This is the integrated amplifier with the power, features, connections and control to fuel your two-channel dreams, today and into tomorrow.
Power Output (per channel)(Continuous, 20 Hz - 20 kHz, <1% THD)
THD (400 W)
0.002% (1 kHz), 0.015% (20 kHz)
IMD (300 W)
ITU-R (19 kHz + 20 kHz)0.0007%SMPTE (60 Hz + 7 kHz)0.005%
Frequency Response (20 Hz - 20 kHz)
Power Bandwidth (-3 dB at 400 W into 8 ohms)
Damping Factor (20 Hz - 1 kHz)
Channel Separation
101 dB (100 Hz), 61 dB (10 kHz)
POWER REQUIREMENT
120 V version: In countries where the line voltage is 120 V, this product operates from a single phase AC power source that supplies between 108 V and 132 V at a frequency of 60 Hz.
220-240 V version: In countries where the line voltage is 220, 230, or 240 V, this product operates from a single phase AC power source that supplies between 198 V and 264 V at a frequency of 50 Hz.
Standby
0.38 W (120V), 0.45 W (240V)
Standby + Network
1.1 W (120V), 1.2 W (240V)
Height x Width
6-3/4" (17.2 cm)
17" (43.2 cm)


High-resolution preamplifier section
High current, high output amplifier section
Amplifier uses 8 bipolar output devices per channel, a toroidal transformer power supply, and Advanced Load Monitoring for 200W at 8 ohms, 400W at 4 ohms, 550W at 2 ohms, all continuous
Anthem Room Correction (ARC®) optimizes in-room response for perfect sound
Bass management for two subwoofers, in mono or stereo
Up-sampling of lower-resolution sources to 32-bit/192kHz
S/PDIF coaxial and optical, and balanced AES/EBU inputs
Asynchronous USB Audio Input supports 32-bit/384kHz PCM, and DSD 2.8 / 5.6 MHz sources
MM and MC phono, balanced XLR, and single-ended analog inputs
Analog Direct mode
Graphic Front Panel Display for easy setup and navigation
Controllable via Ethernet, RS-232, or supplied IR remote
Available in Silver and Black Finishes
Crafted in Canada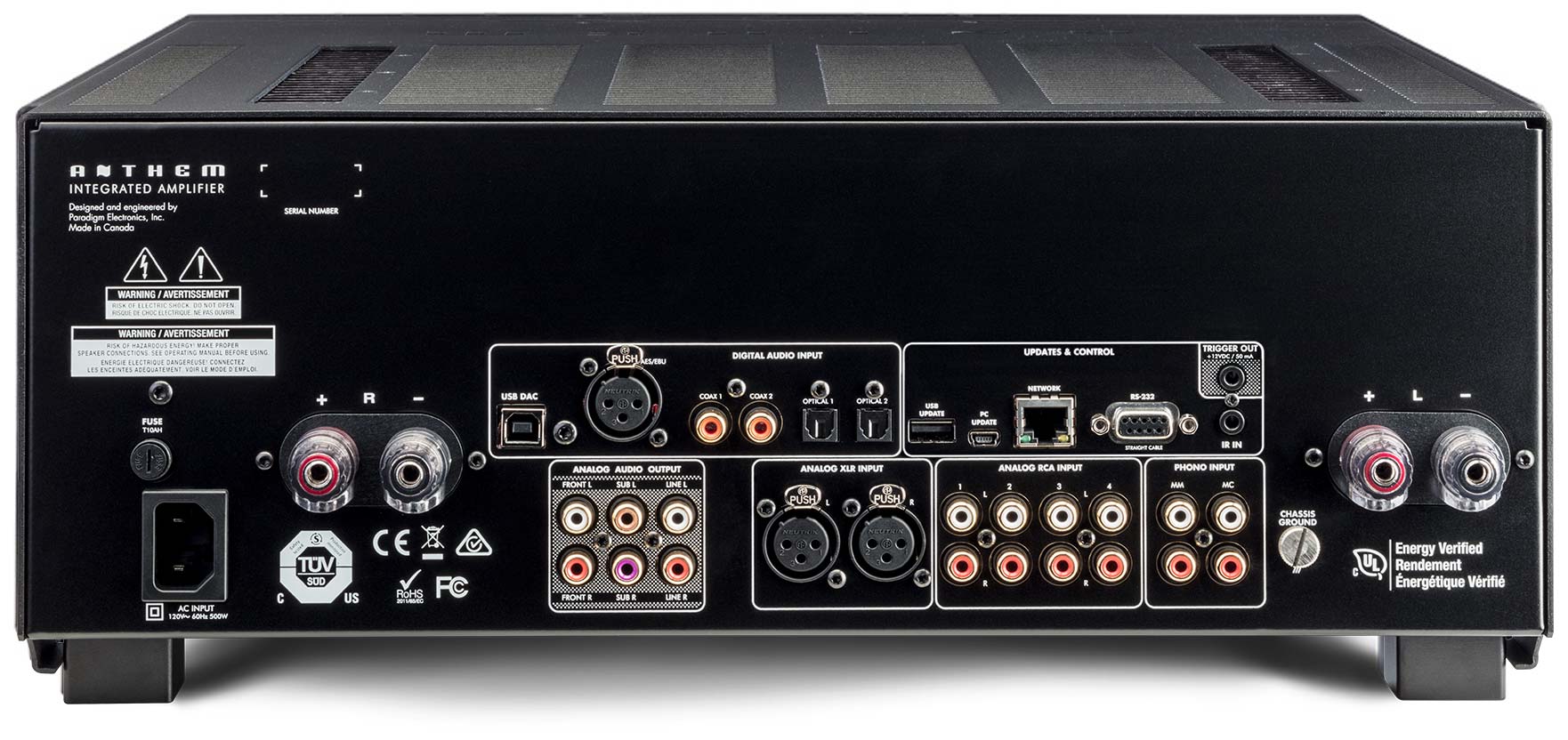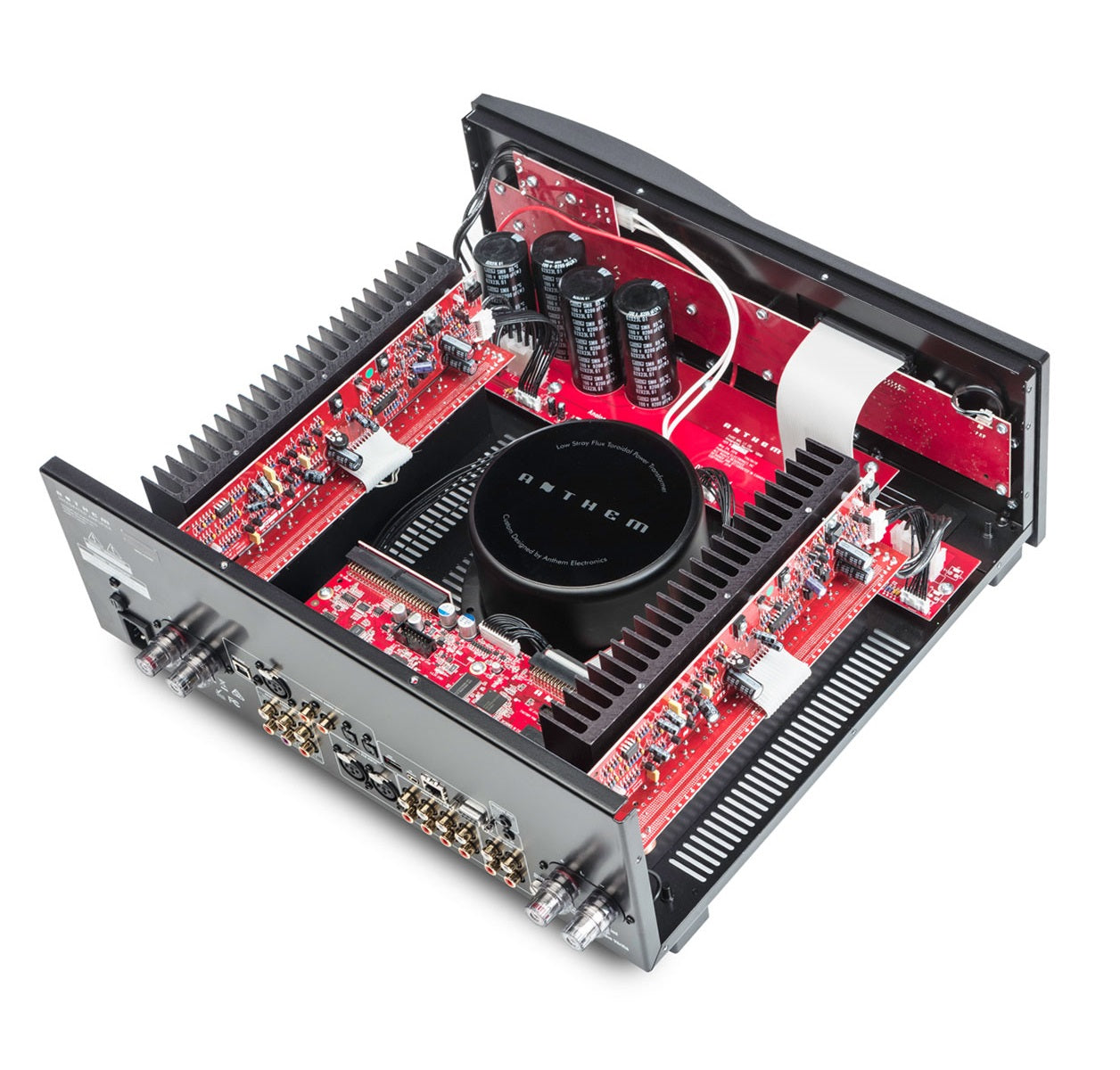 Two-Channel Nirvana.
More Subwoofer Options
STR Integrated Amplifier gives you more options for subwoofer configuration. Use one subwoofer or two for both channels, or two independent right-and-left channel specific subwoofers. The bass management in conjunction with ARC® is uniquely engineered engineered for seamless subwoofer blending, achieving an incredibly accurate and lifelike performance.
More Attention to Detail
We believe that two-channel listening demands attention to detail. A component must balance extreme power and delicate transparency, with flawless signal integrity being the benchmark of stereo performance. To that ultimate end, the Anthem STR Integrated Amplifier is designed with the shortest possible signal paths, and differential analog to digital circuitry to cancel artifacts and keep noise to a minimum.
More Power, From Oversized Toroidal Transformers
Clarity is maintained using carefully selected components, many of them engineered exclusively in-house at Anthem, like the huge, precision-wound toroidal transformers and their matching oversized filter capacitors. This massive power supply operates in harmony with the high-current, high-output amplifier section to produce an astounding 550W per channel continuously into 2 ohms! Peak production is effortless and instantaneous, cinching even the most challenging material. The use of multiple bipolar output devices dramatically reduces distortion while ensuring extreme linearity, extensive bandwidth, and stress-free reliability.
Moving Magnet and Moving Coil Cartridges
Anthem has also taken into consideration the resurgent popularity of vinyl long-playing records, and has included separate inputs for moving magnet and moving coil cartridges, with the phono section completely shielded to maintain signal purity. The transparency and refinement of the STR Integrated Amplifier reveals the hidden magic of classic media.
More Innovative Electronics
No less important is Anthem's non-invasive Advanced Load Monitoring (ALM) circuitry, which protects the output section of the STR Integrated Amplifier by constantly monitoring temperature, current and voltage to ensure optimum long-term performance.
And there's more. The STR Integrated Amplifier has more useful features than the average integrated amp, with no filler. Everything is geared toward giving you the power and control you need to achieve two-channel nirvana.
Aside from its cutting-edge technology and Anthem-exclusive innovations, one look tells you that the STR is a different amplifier animal altogether. The large Thin Film Transistor (TFT) display on the front panel can be seen from across the room, and gives you surprisingly easy control over your whole system. It's a part of the luxurious new industrial design of the STR Integrated Amplifier, a striking look that's available in two beautiful finishes, Black or Silver.
The Crafted in Canada Difference
The STR Integrated Amplifier is designed, engineered and manufactured in Canada and is part of premium STR Series by Anthem, the leader in audio power and control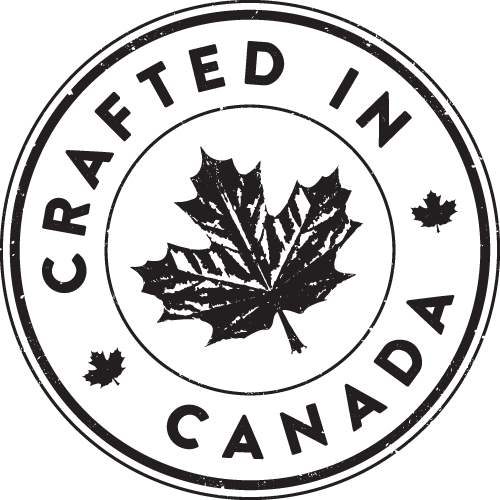 Conversion from Digital to Analog

STR Integrated Amplifier includes a high-resolution pre-amplifier and a digital section, with support for asynchronous USB up to 32-bit/384 kHz PCM and DSD 2.8/5.6 MHz sources. This high-quality USB audio input transforms digitally stored audio from your Windows or Mac computer into warm, natural analog sound.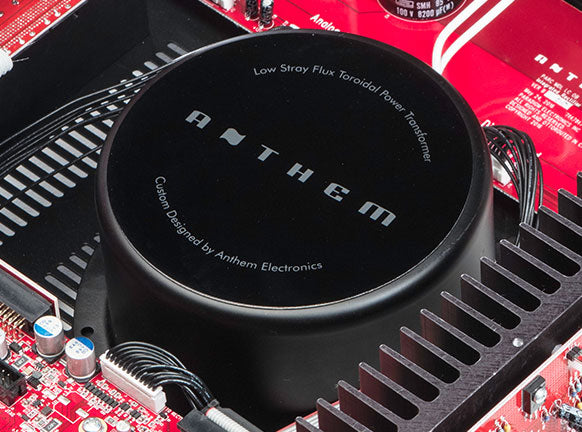 Massive Toroidal Power Supplies
The STR Integrated Amplifier delivers incredible dynamics thanks to a massive, conservatively rated (and "audiophile approved") power supply, designed with high rail voltages. The advanced-generation toroidal power transformer minimizes stray magnetic field radiation and ensures ultra-quiet performance. The resulting power is pure, clean, low-noise; capable of effortlessly and instantly reproducing the full dynamics of even the most complex audio recordings.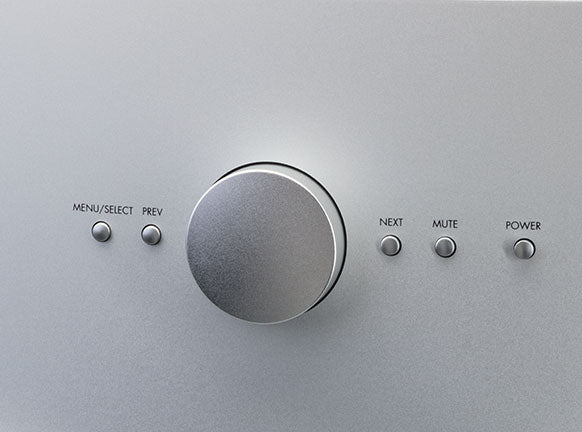 Hand-Built Quality Components
Anthem STR Integrated Amplifiers are designed, engineered, and Crafted in Canada. From the idea stage to the final manufacturing specs, we have complete control over the whole intricate process. We take pride in this personal attention to detail, and use only the highest quality components, many designed and engineered in-house, in each new STR Integrated Amplifier we hand-build for your enjoyment.
Audiophile Binding Posts
Big power demands big connections, and our custom-designed oversized five-way binding posts give you the flexibility you need for even large-gauge bare-wire connections. Insulated, non-conductive, color-coded jackets make easy, fast, and solid connections with no interference or ghosting.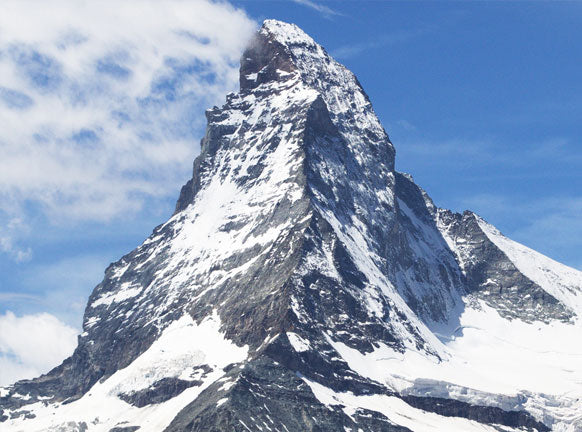 Performance That's Rock Solid
Anthem amplifiers go where other amplifiers fear to tread, with a well-earned reputation for being incredibly stable under difficult, low-impedance speaker loads. Short path design and redundant systems (with Advanced Load Monitoring and other exclusive protective technologies) ensure that peaks are surmounted effortlessly, guaranteeing a long life of high performance.
A True Scientific Solution to the Problems of Your Room
What is ARC® ?
Anthem Room Correction (ARC®) is a proprietary digital signal processing system that allows you to quickly and accurately optimize the performance of your audio equipment to better suit the unique parameters of your room. By listening to your room's acoustic signature, ARC® can tune your equipment to correct for the performance-robbing effects (reflections, resonances, standing waves, etc.) of the various surfaces and other obstacles in your room. You'll actually hear the difference ARC® makes.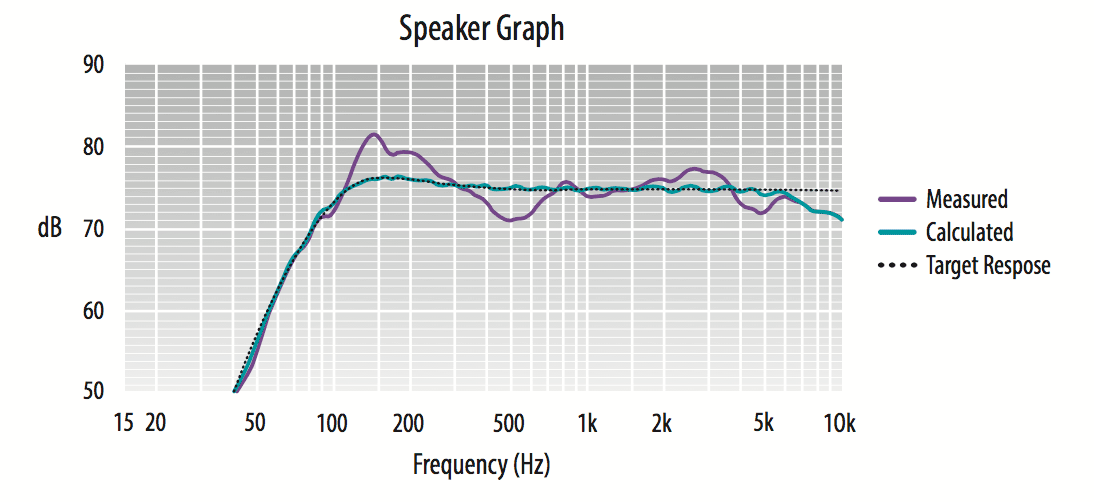 How does ARC® work?
ARC® digitally compares a room's acoustic signature to that of the lab standard. It measures the response of each speaker relative to the listening area. Then it uses advanced algorithms to eliminate the negative effects of the obstacles in the room, adjusting response and correcting phase effects. When ARC® removes the obstacles, what's left is the lab standard performance.
ARC® is easy to use, and just a few simple steps can optimize your speakers for your unique listening space. ARC® is sophisticated, one of the most accurate and detailed digital room correction technologies available today. ARC® will work tomorrow, too; with constant advances and updates available for download on the Anthem website.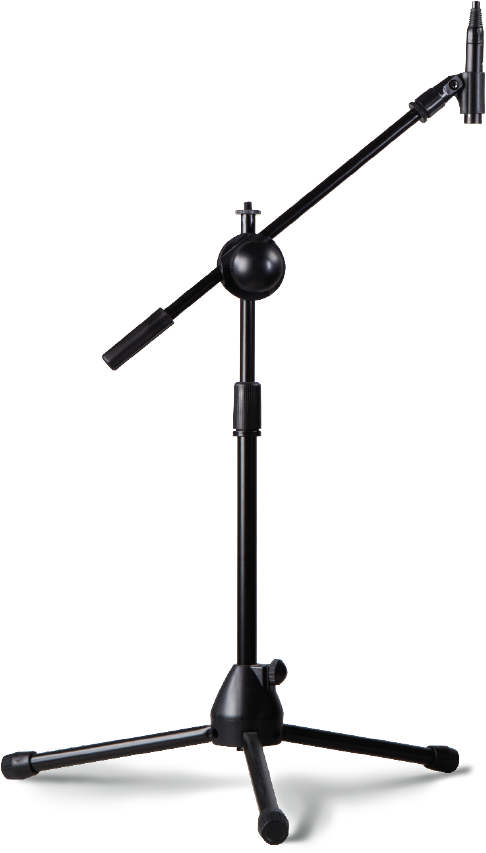 How do you use ARC® ?
Now there are THREE ways to calibrate your system using ARC® or ARC® Mobile—each takes only a few minutes to complete.
EASY
Requirements: iOS device + ARC® Mobile App
Download Anthem's ARC® Mobile app to your iOS device. This method uses your iOS device's built-in microphone for measurements.
INTERMEDIATE
Requirements: iOS device + ARC® Mobile App + ARC® Universal Microphone
Download Anthem's ARC® Mobile app to an iOS device. Run the ARC® app and select "ARC® Universal Microphone," connect the supplied 3.5 mm cord from your iOS device to the ARC® Universal Microphone for measurements.
PROFESSIONAL
Requirements: Windows PC + ARC® PC Software + ARC® PC or Universal Microphone
Download and install Anthem's ARC® software to your Windows PC. Connect either the calibrated ARC® PC Microphone or ARC® Universal Microphone to your Windows PC, and connect your ARC®-capable speaker or electronics with either the second USB cord or through a network connection. After running your measurements, you can customize the results, set up multiple configurations, and print correction curve graphs