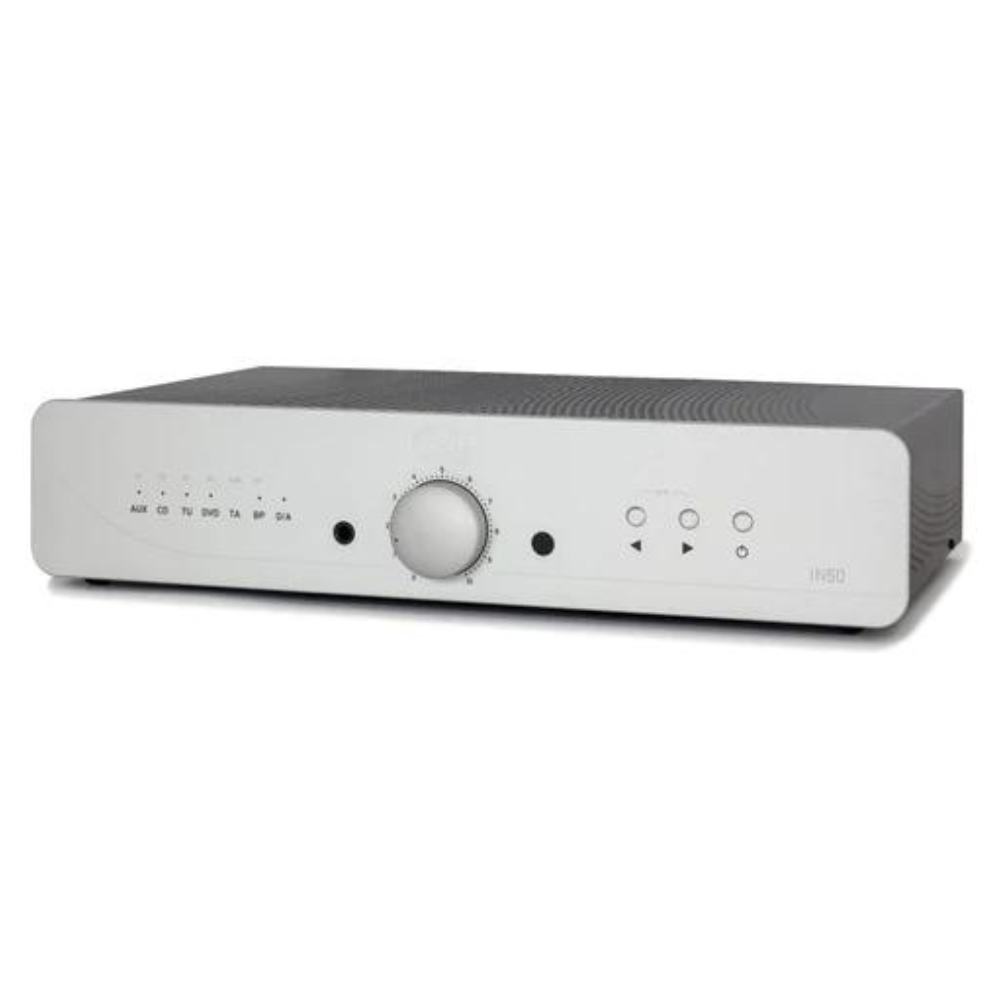 Atoll IN50 Integrated Amplifier
---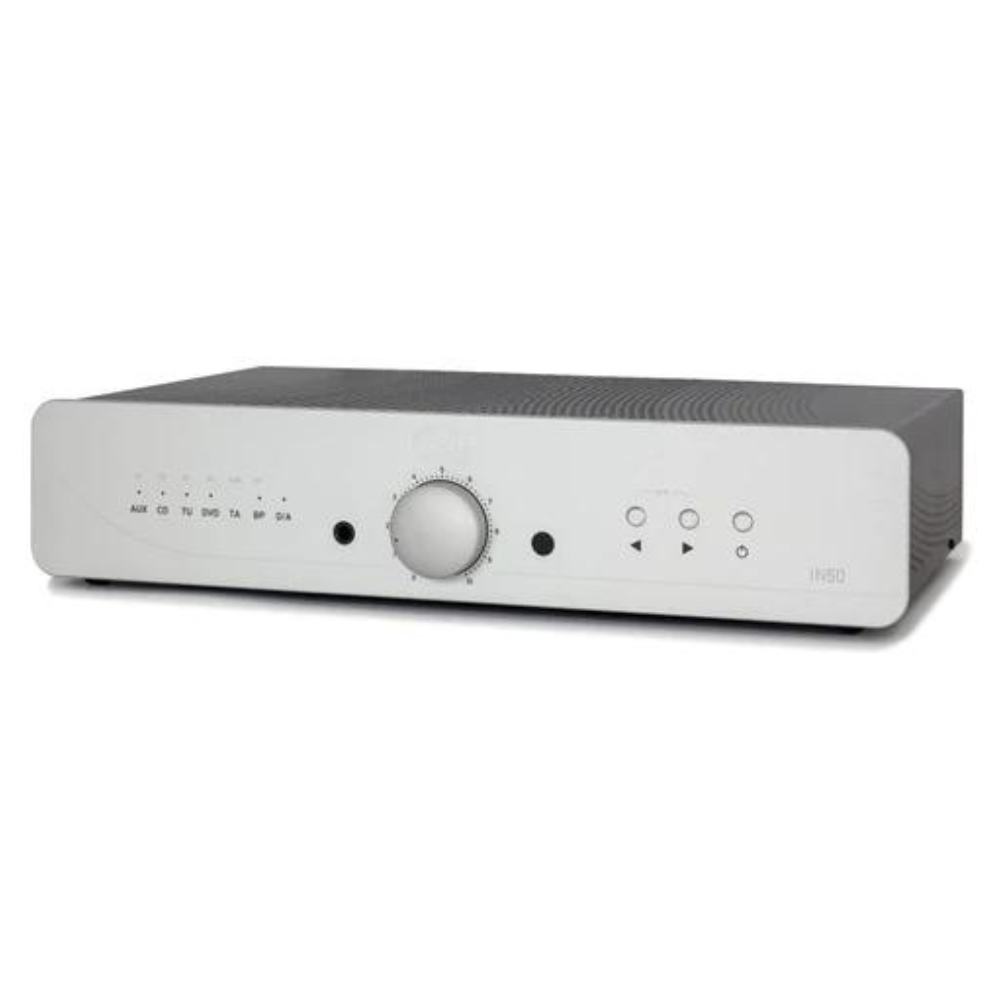 IN50 SIGNATURE
The IN50 Signature integrated amp-preamp is manufactured with the greatest care
We choose the best possible components to achieve the highest level of sound performance. This rigorous search for perfection goes through the design of proprietary ATOLL circuits in order to preserve the integrity of the most subtle musical signals.
4 mm brushed aluminium front panel.
2×50 Wrms / 8 Ω.
Toroidal transformer of 170 VA.
ALPS motorized potentiometer.
Filter capacitors: 2×6800 μF.
Single push-pull MOS-FET power stage.
Monitoring loop.
Discrete component audio stages.
MKP Technology Link Capacitors.
High-performance heat sinks, direct thermal coupling.
Double-sided circuit boards with nickel/gold finish.
Polarization of output stages in class A/B.
Thermal protection.
Optional DAC board: DA100 or DA200.
Optional PHONO board: P50 or P100, can be combined with the DAC board.
Optional ATOLL global remote control.

CONNECTIVITY
Inputs
5 Audio inputs (RCA): AUX (or optional P50 / P100 phono stage), CD, TUNER, DVD, TAPE (IN + OUT).
1 BY-PASS input (used as a power amplifier).
Outputs
2 Line preamp outputs (for bi-amplification or to connect a subwoofer).
1 Trigger output (12V).

Various
1 Headphone jack Ø 6,35 mm.
Our balanced MOS-FET amplifier circuits offer excellent harmonic gradients and have no memory effect, every moment, the current is immediately delivered to your speakers. This is one of the secrets of the musicality that ATOLL amplifiers enjoy.