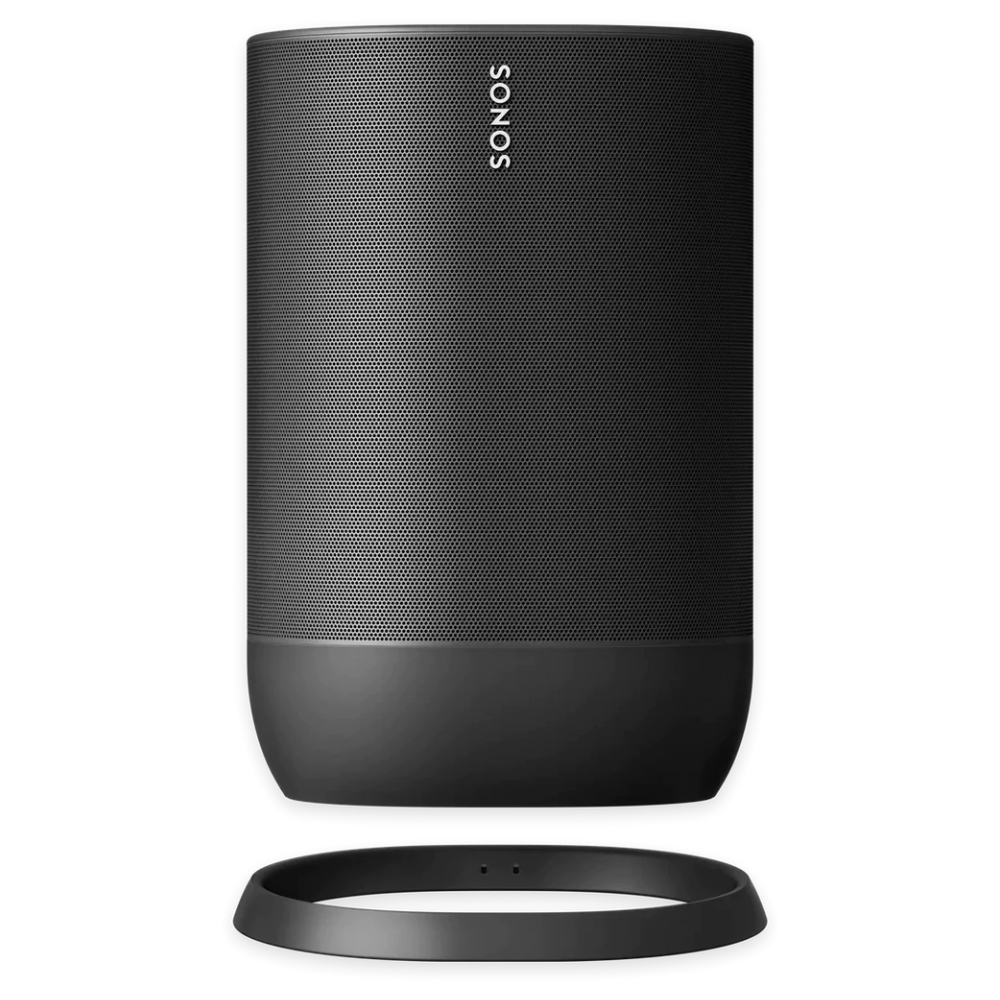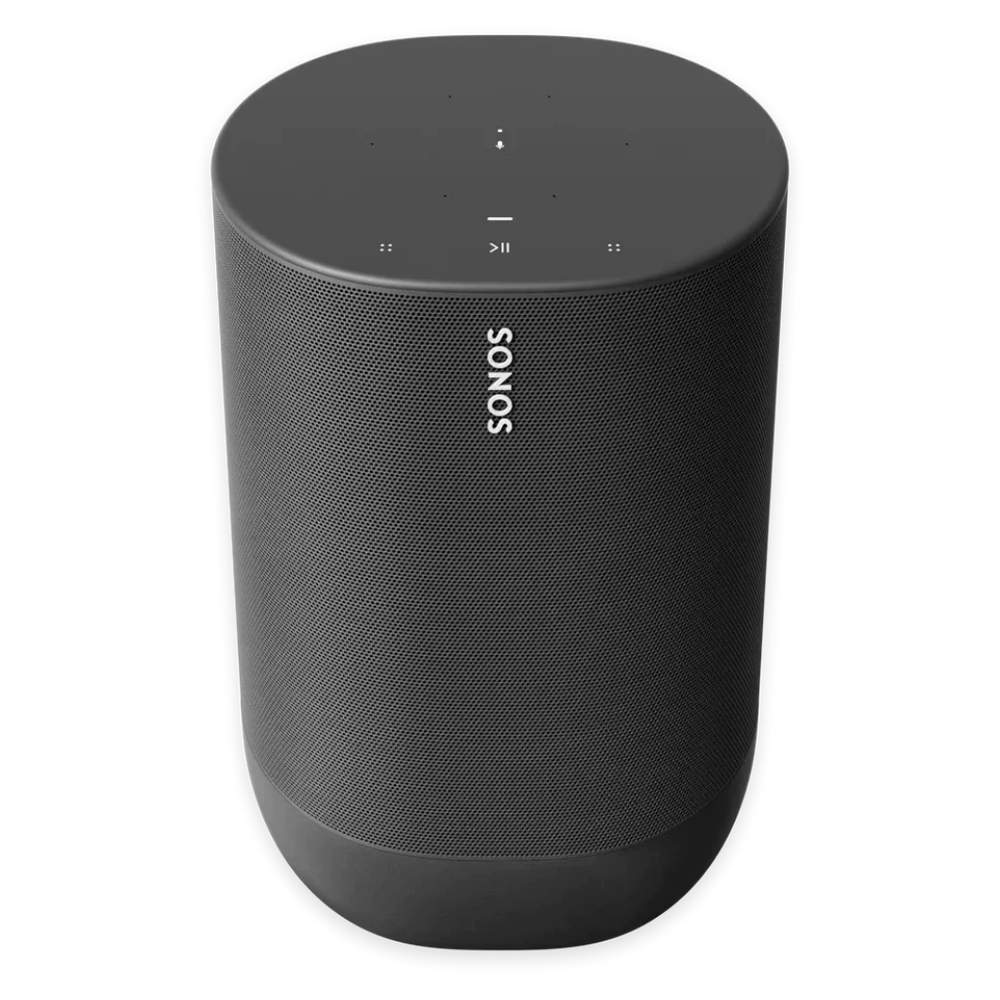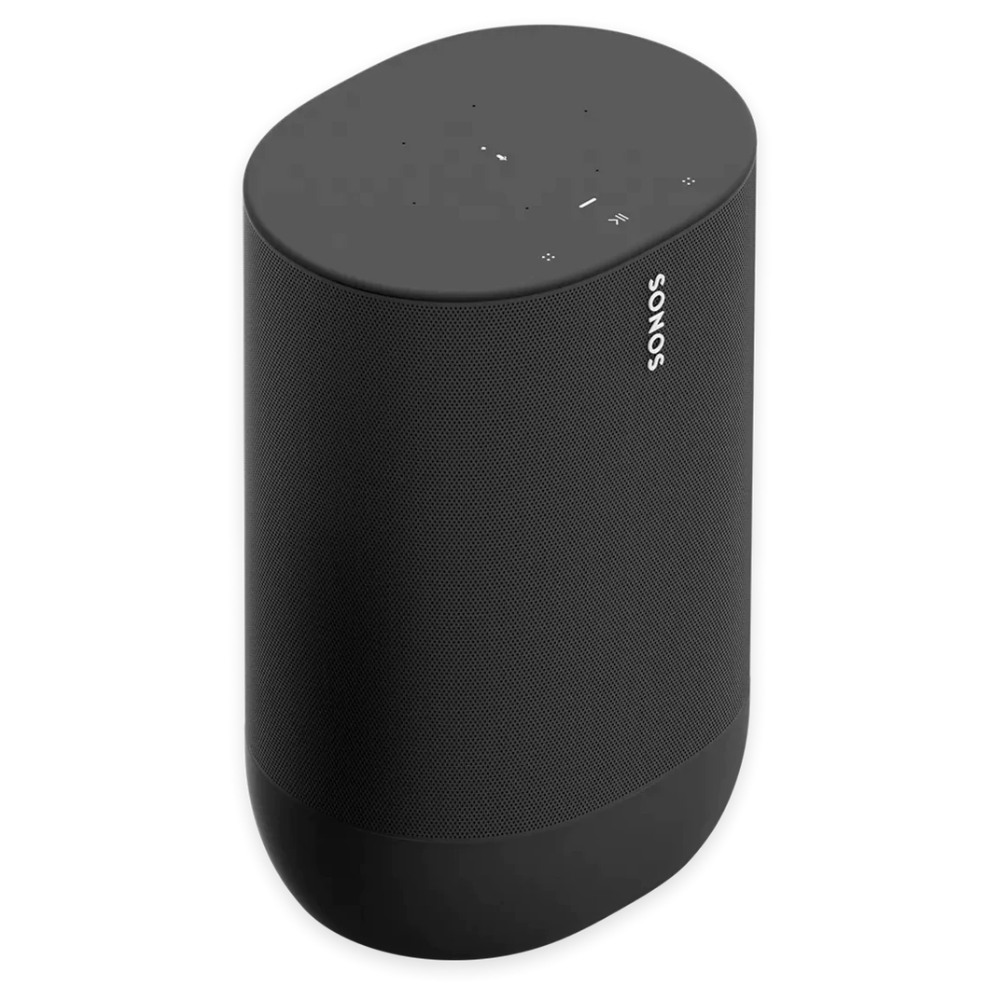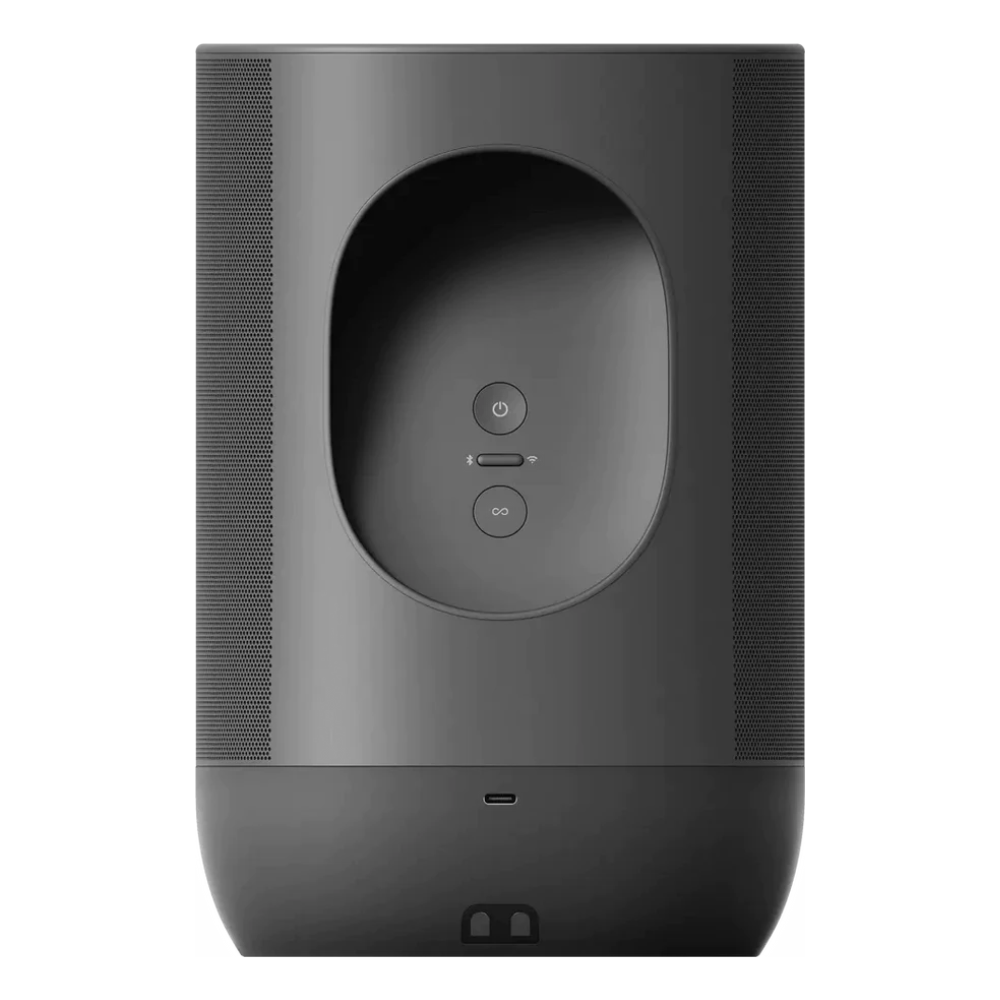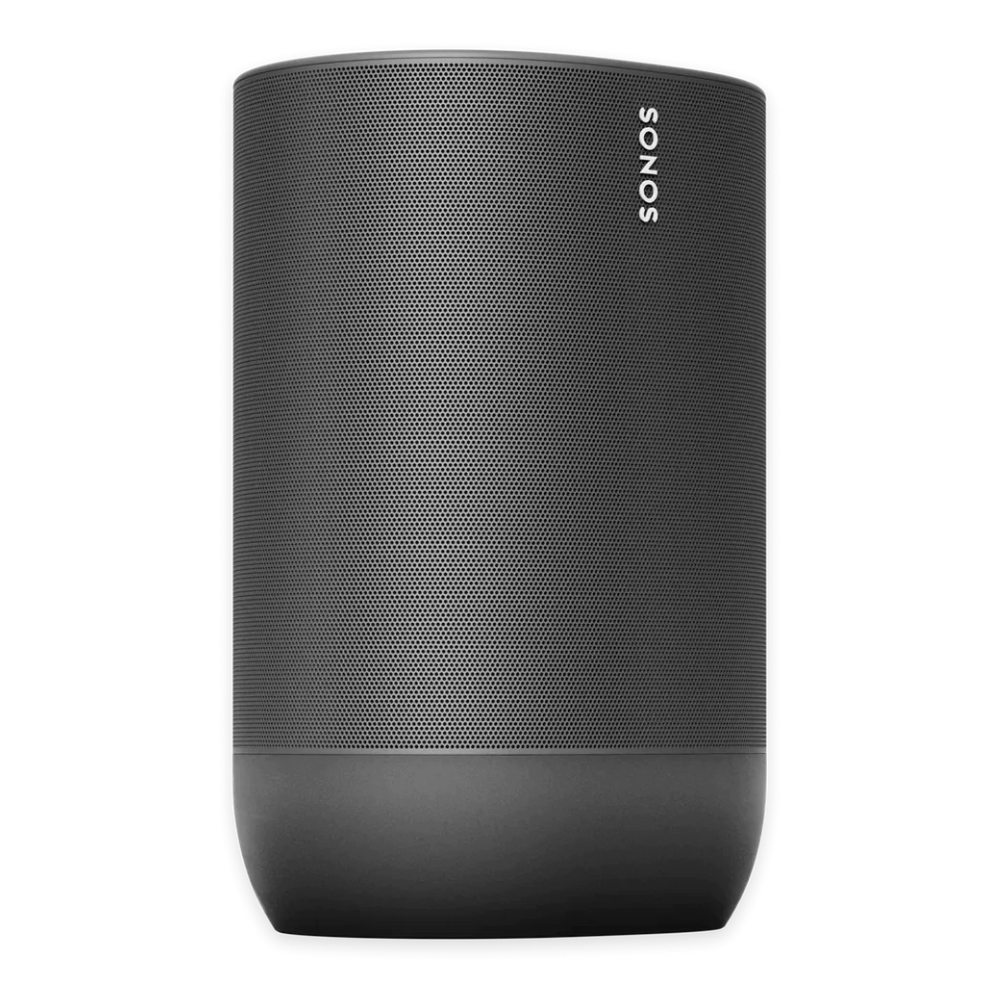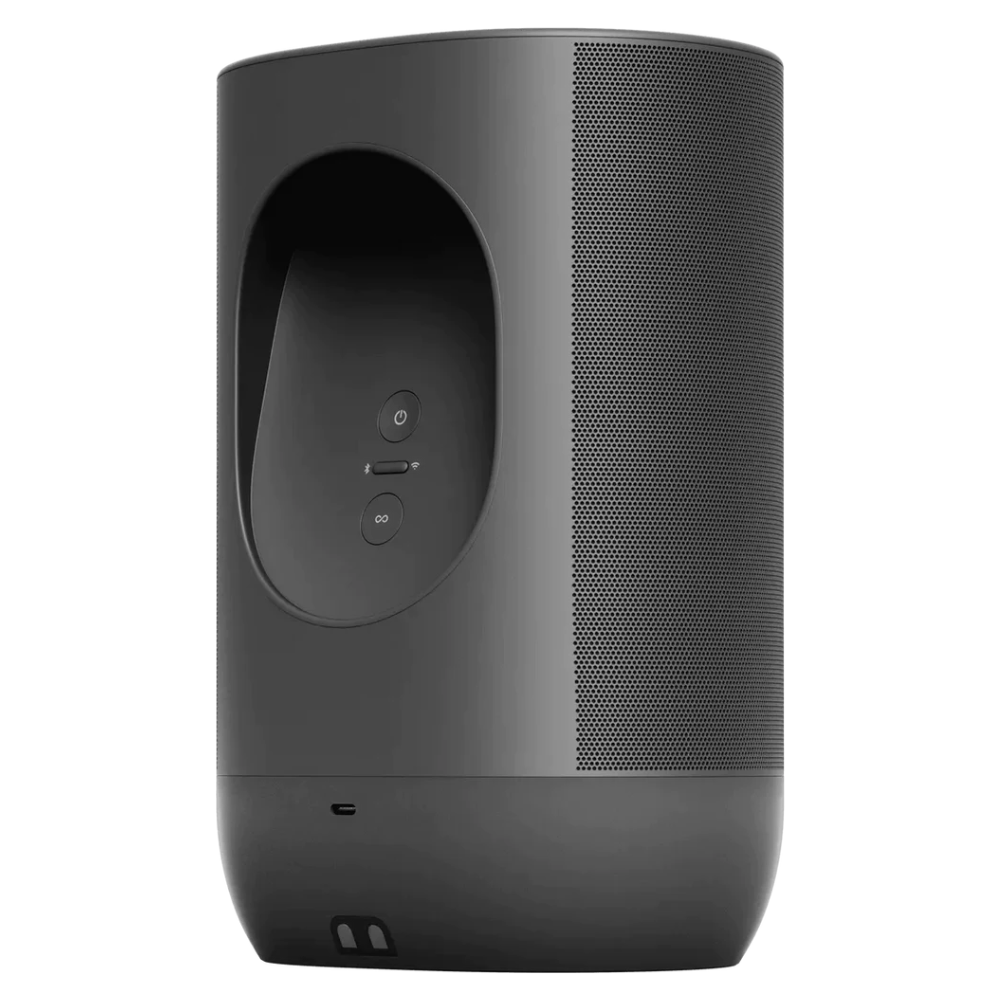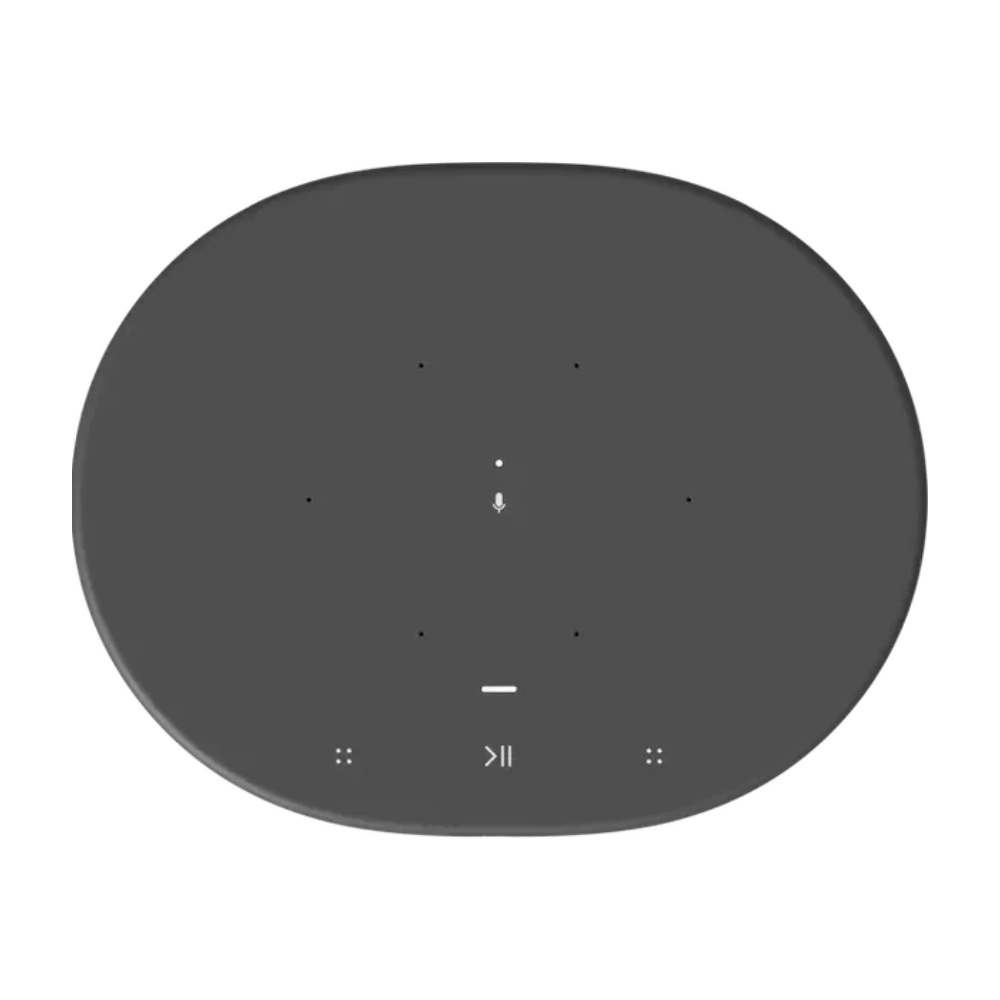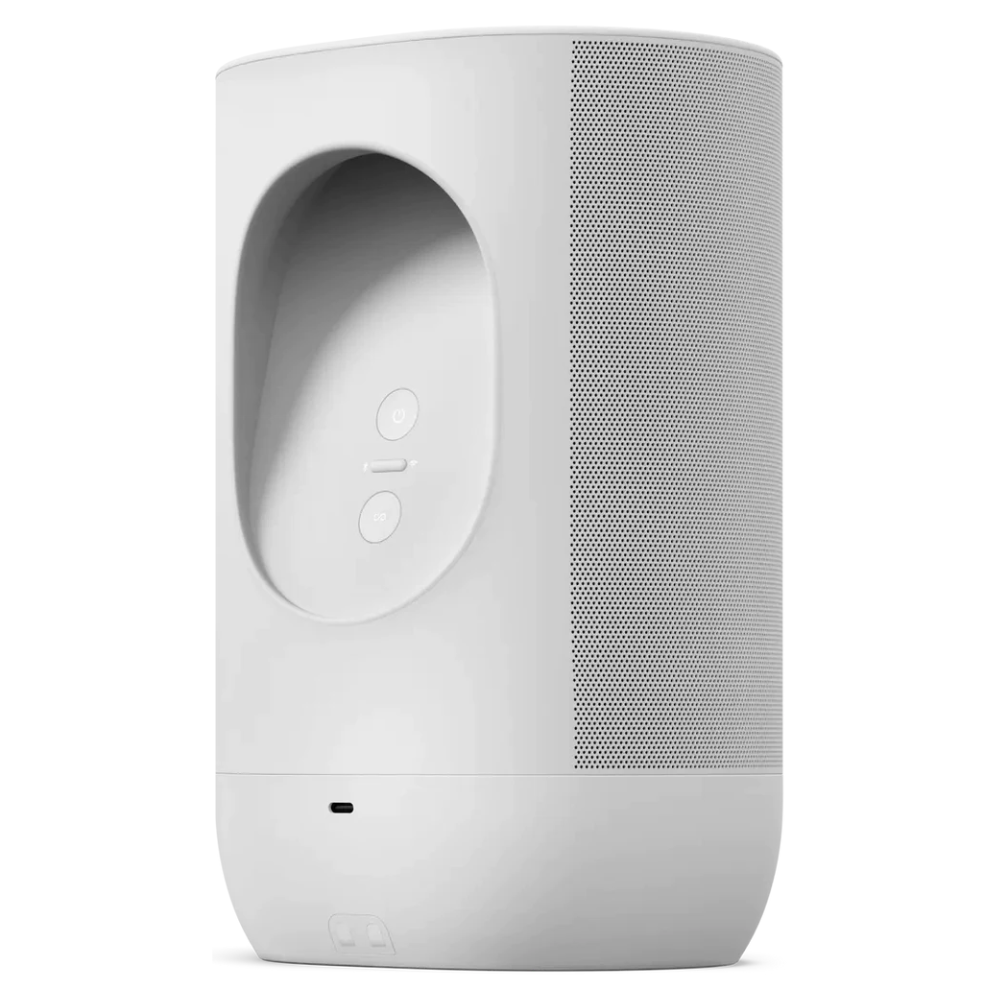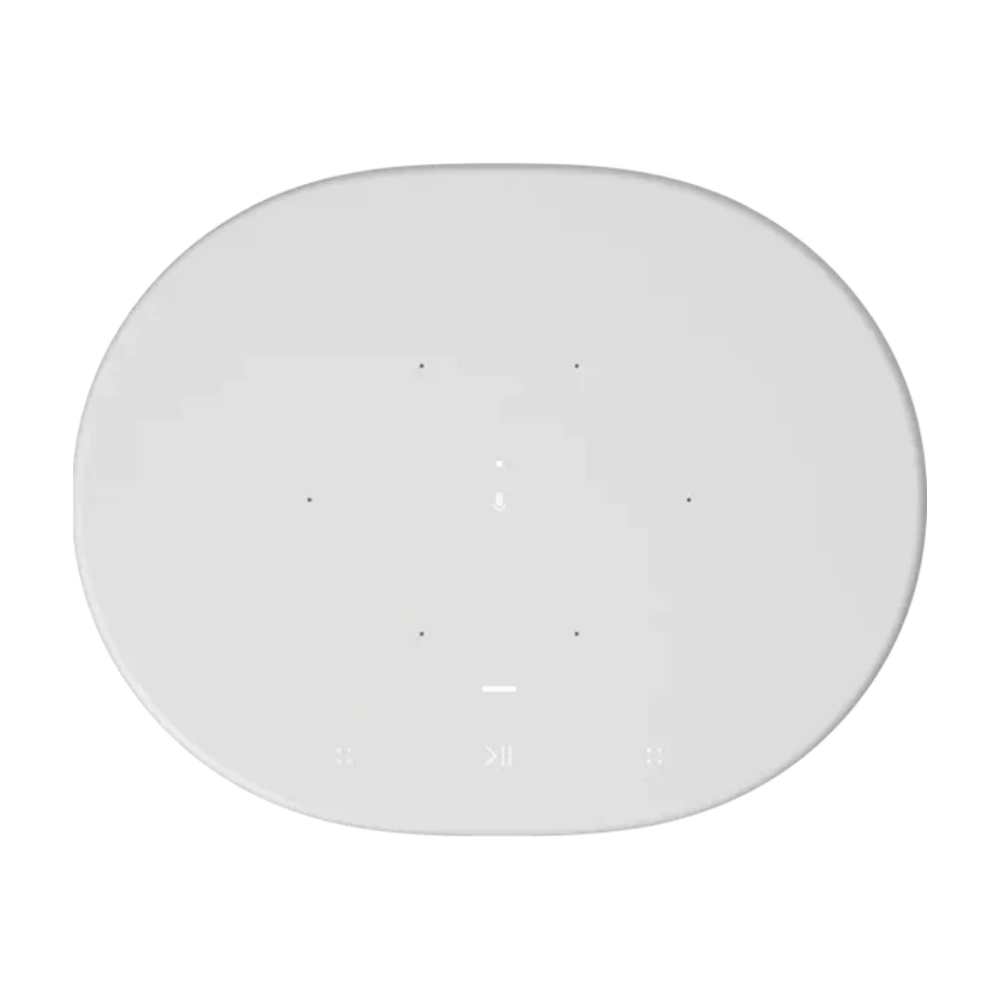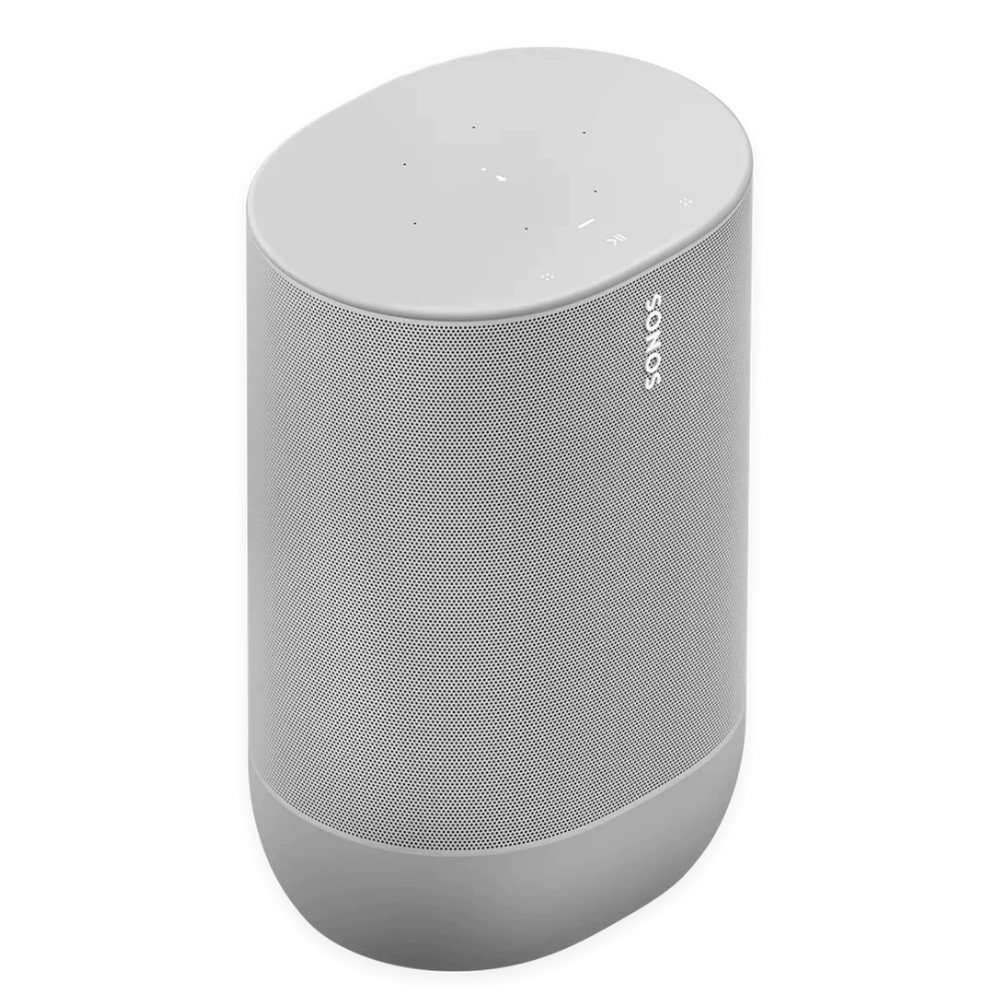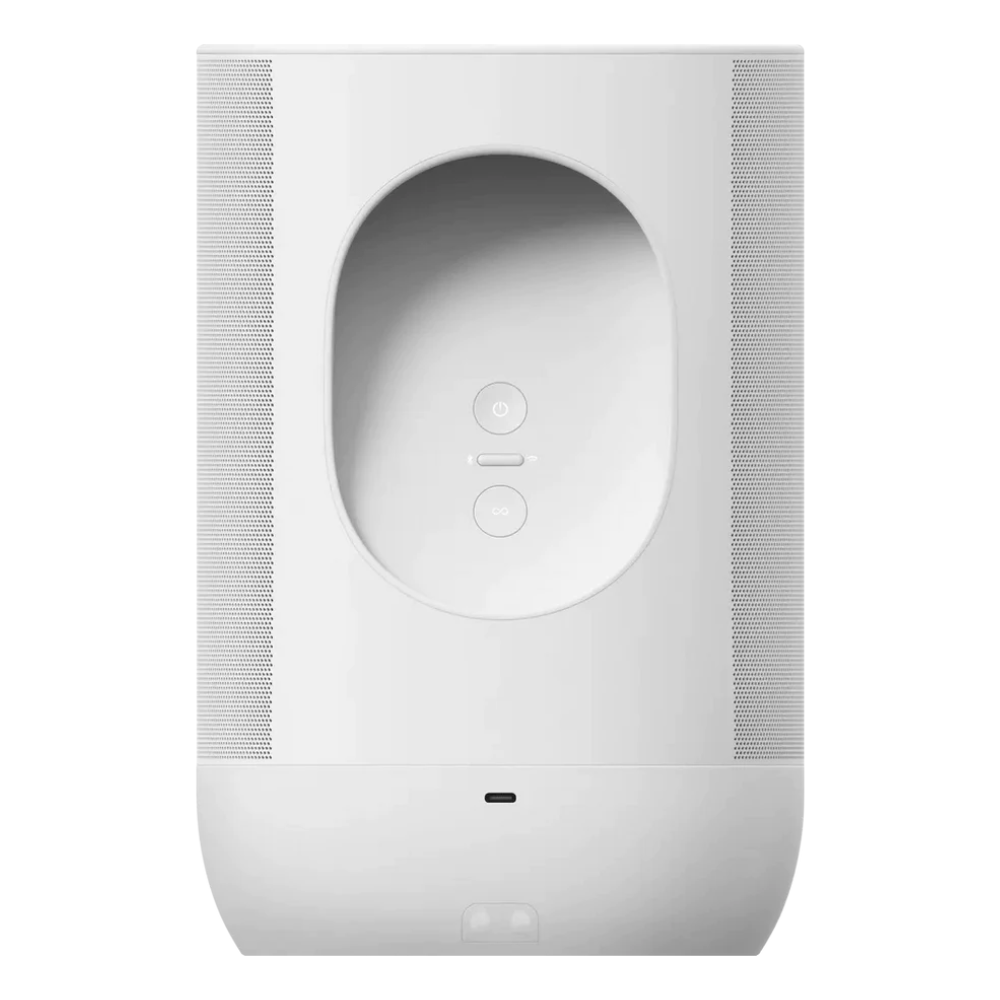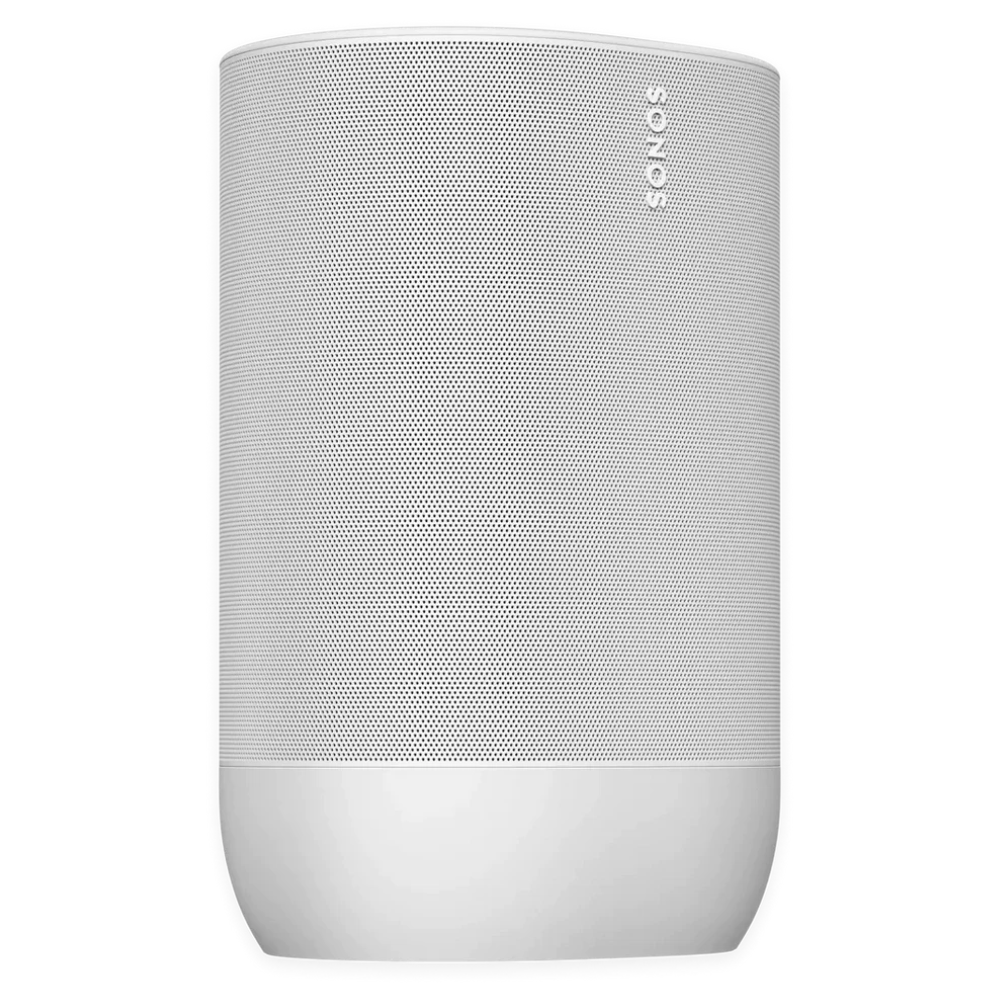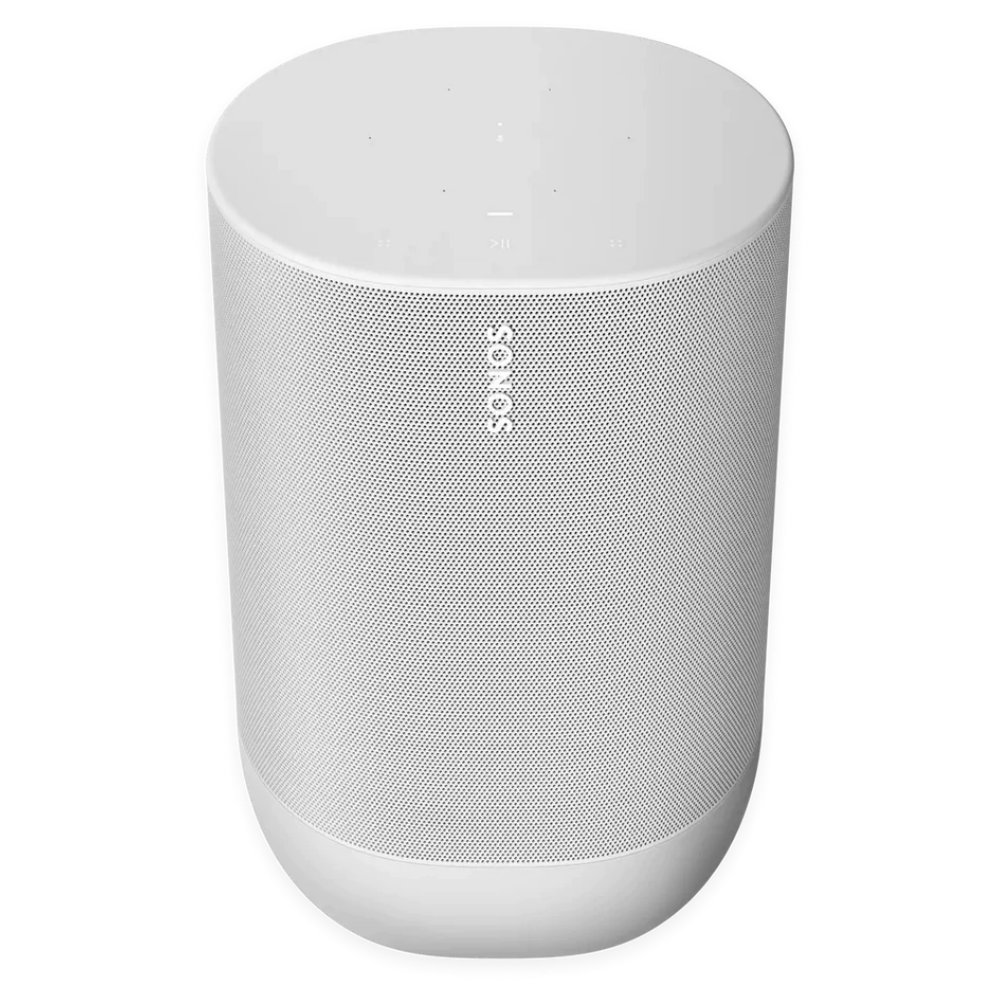 Sonos Move - Wifi & Bluetooth Speaker
---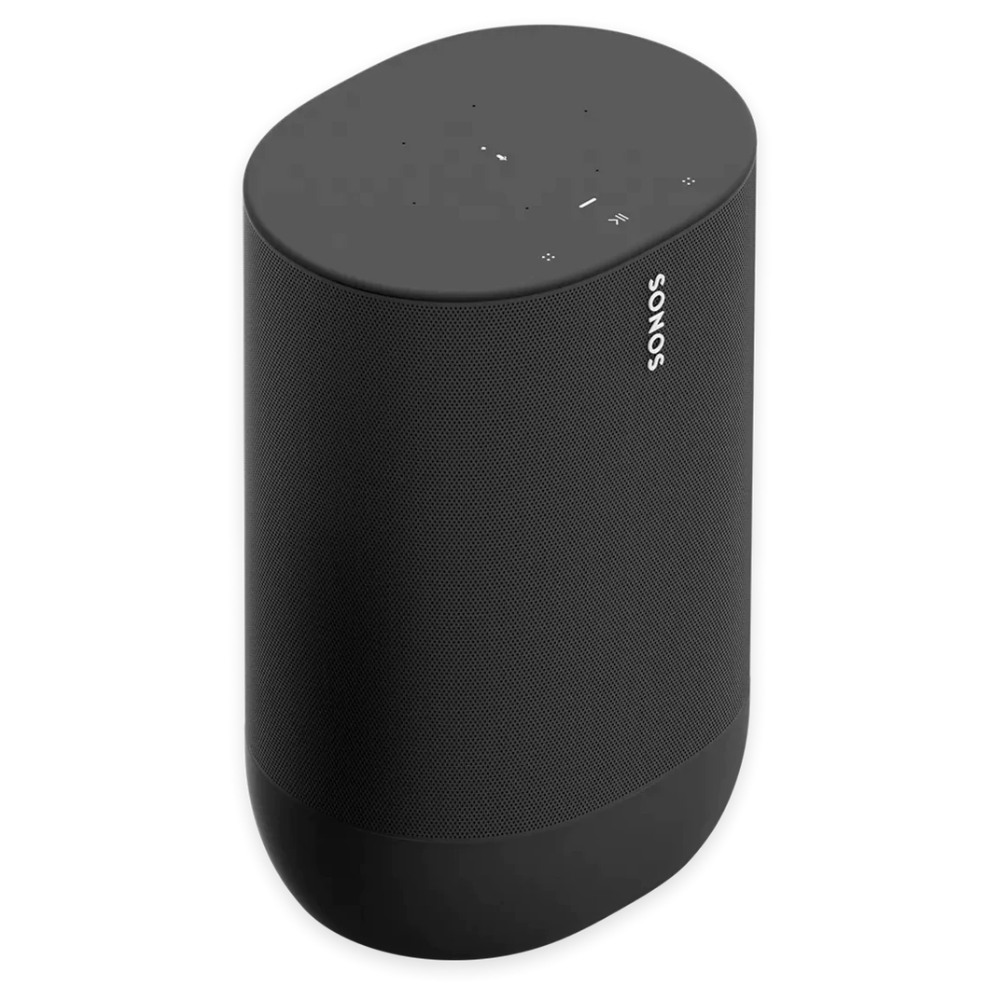 Move
Get bold sound that moves you and moves with you with this powerful, durable, and versatile smart speaker.
Stream music, radio, audiobooks, and more from all your favorite services, and take the sound from room to room and beyond. The weather-resistant design, rechargeable battery, and wide soundstage deliver an exceptional outdoor listening experience. Control is easy with the Sonos app, your voice, and Apple AirPlay 2 on WiFi. Switch to Bluetooth® when you're away. Effortlessly charge Move by setting it on the included Wireless Charging Base. Add other Sonos speakers around your home for multiroom listening. Everything works together over WiFi.
Amplifiers
Three class-D digital amplifiers precision-tuned for the speaker's unique acoustic architecture power your sound experience.
Tweeters
One downward-firing tweeter creates a crisp, high-frequency and ultra wide soundstage.
Midwoofers
One midwoofer ensures faithful playback of mid-range frequencies and maximises low-end output.
Microphones
The far-field microphone array uses advanced beamforming and multi-channel echo cancellation for quick and accurate voice control and automatic Trueplay tuning.
Adjustable EQ
Use the Sonos app to adjust bass, treble, and loudness.
Automatic Trueplay
This software continuously adjusts the speaker's sound for its environment and audio content.
IP56
Protected from dust and high-pressure water streams
Dimensions
Height:240 mm
Width:160 mm
Depth:126 mm
Controls
Use the capacitive touch controls on the product to play, pause, skip, replay, adjust the volume, turn off the microphones, and more.
LEDs
Lights on the product indicate connection, charge status, mute status, microphone activation and errors.
WiFi
Connect to WiFi with any 802.11a/b/g/n 2.4 or 5 GHz broadcast-capable router.

Bluetooth
Bluetooth 4.1 supports audio streaming from your Bluetooth-enabled smartphone, tablet, computer, or other device.
Battery
36Wh battery provides up to 11 hours of continuous playback on a single charge at moderate volumes.
Charging
Use the included Wireless Charging Base or a compatible USB-C PD charger.
USB-C Port
12V/3A, 15V/3A, 20V/2.25A
Apple AirPlay 2
Works with AirPlay 2 on Apple devices iOS 11.4 and higher on WiFi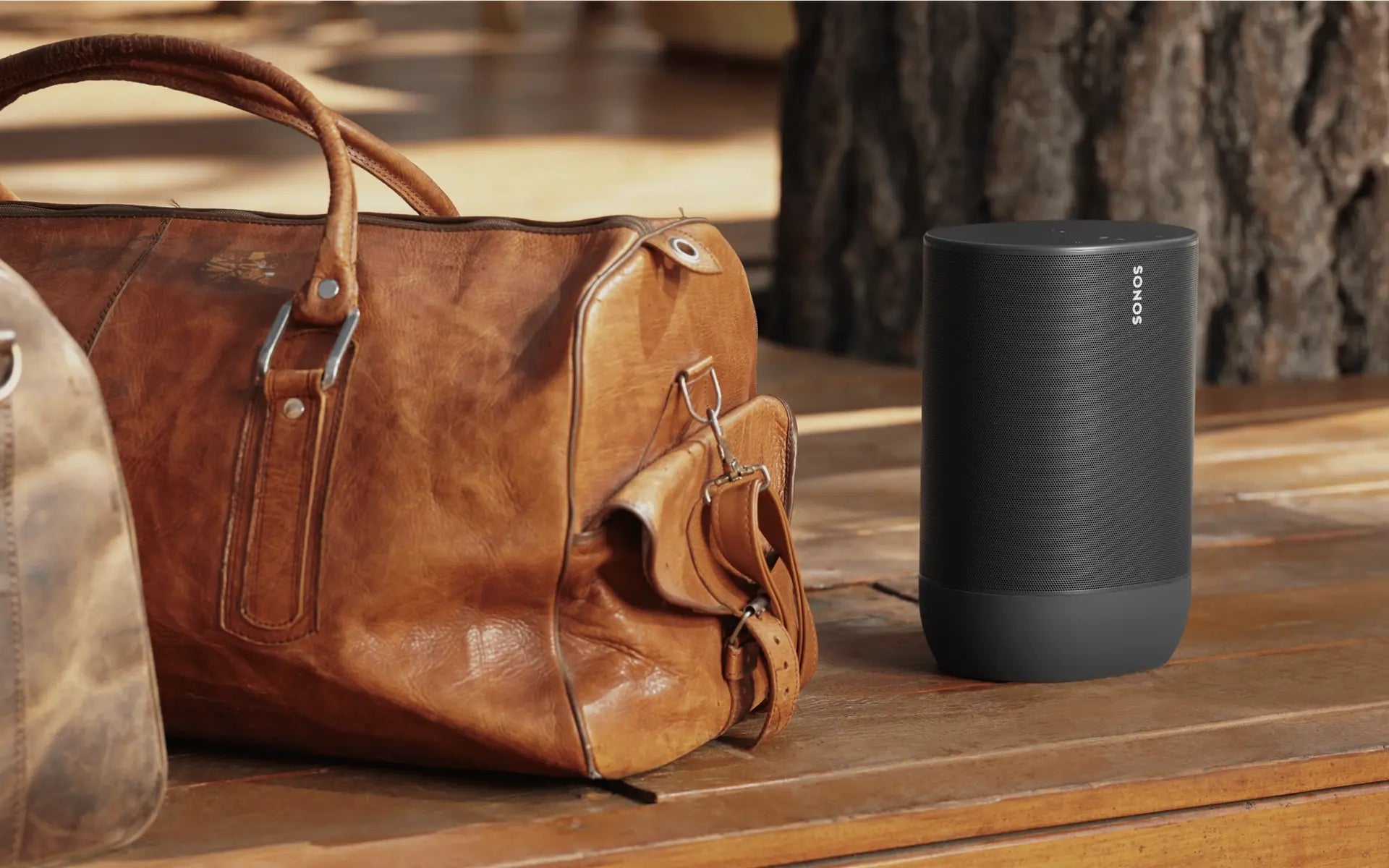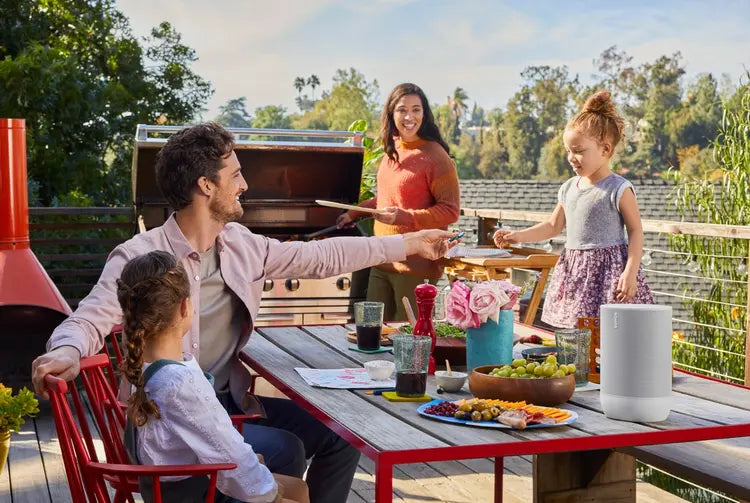 Stream with WiFi and Bluetooth
Enjoy the unmatched Sonos experience at home on WiFi and switch to Bluetooth with the press of a button when you're away.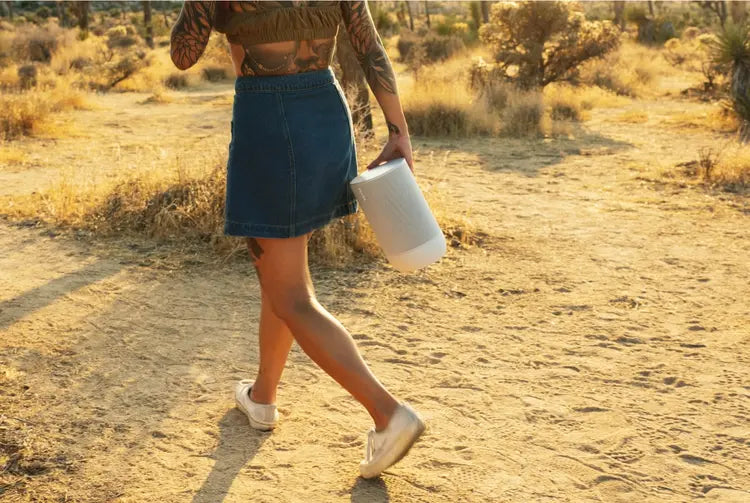 Easy to handle
The built-in handle and cordless design make it easy to bring Move from room to room, out to your patio, to the beach and beyond.
Great sound in the great outdoors
Feel immersed in an ultra wide soundstage of deep bass and clear highs everywhere you want to listen.
Tunes itself like magic
Move uses automatic Trueplay tuning to adapt the sound for your surroundings and content.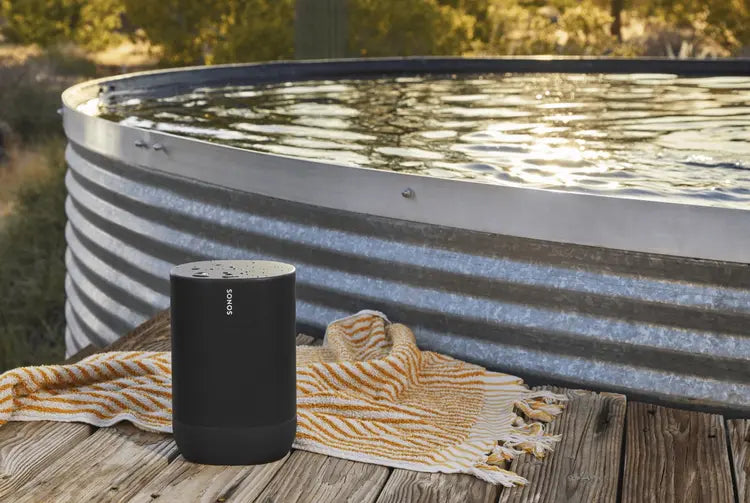 Always in its element
Thanks to its IP56 rating and shock-absorbent design, Move weathers humidity, rain, snow, sun, extreme temperatures and accidental drops with ease.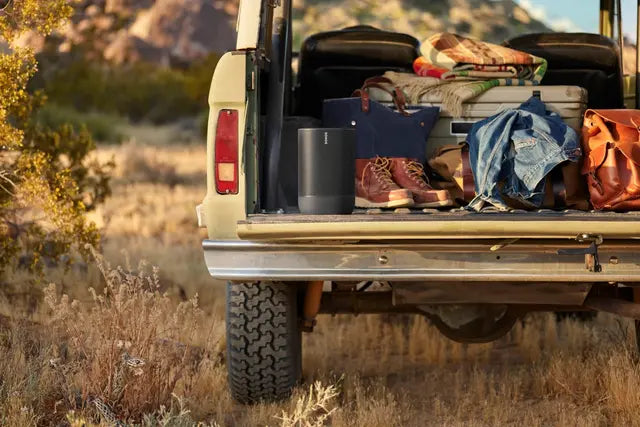 Battery that lasts
Get up to 11 hours of continuous playback at moderate volumes.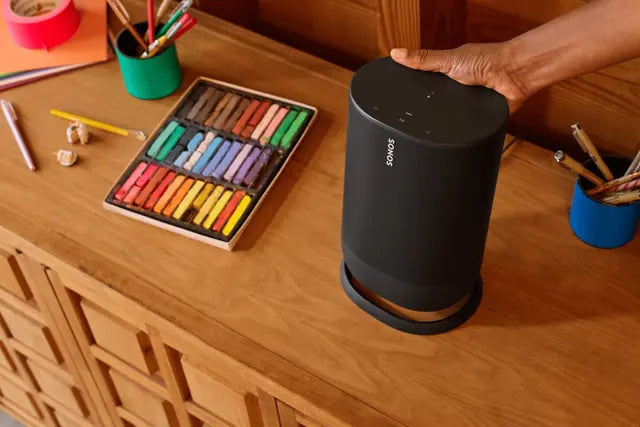 Effortless charging
Simply set the speaker down on the included Wireless Charging Base for quick power.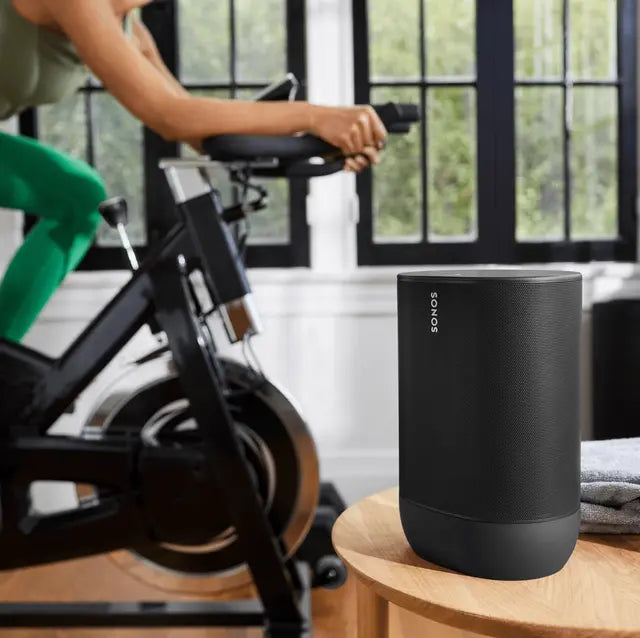 Hands-free help
Ask Amazon Alexa or Google Assistant to set timers, check the news, control your smart home devices and more.