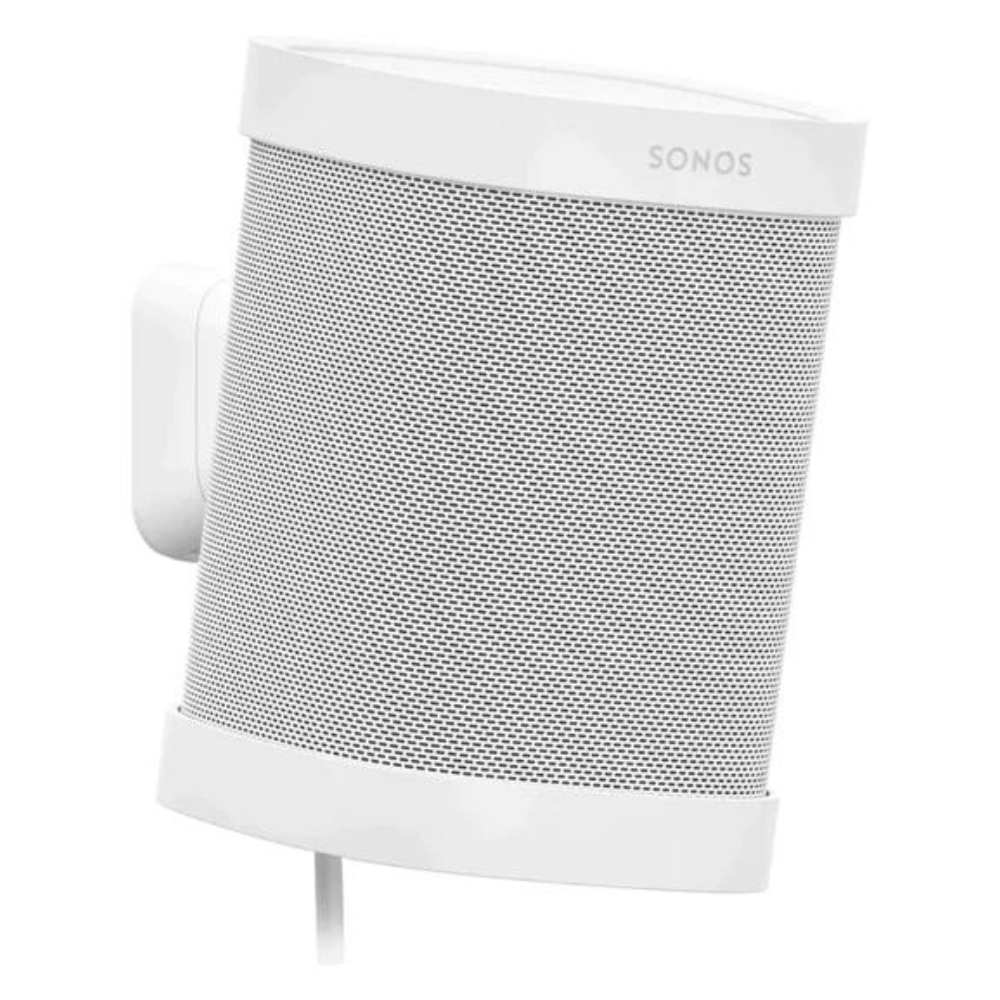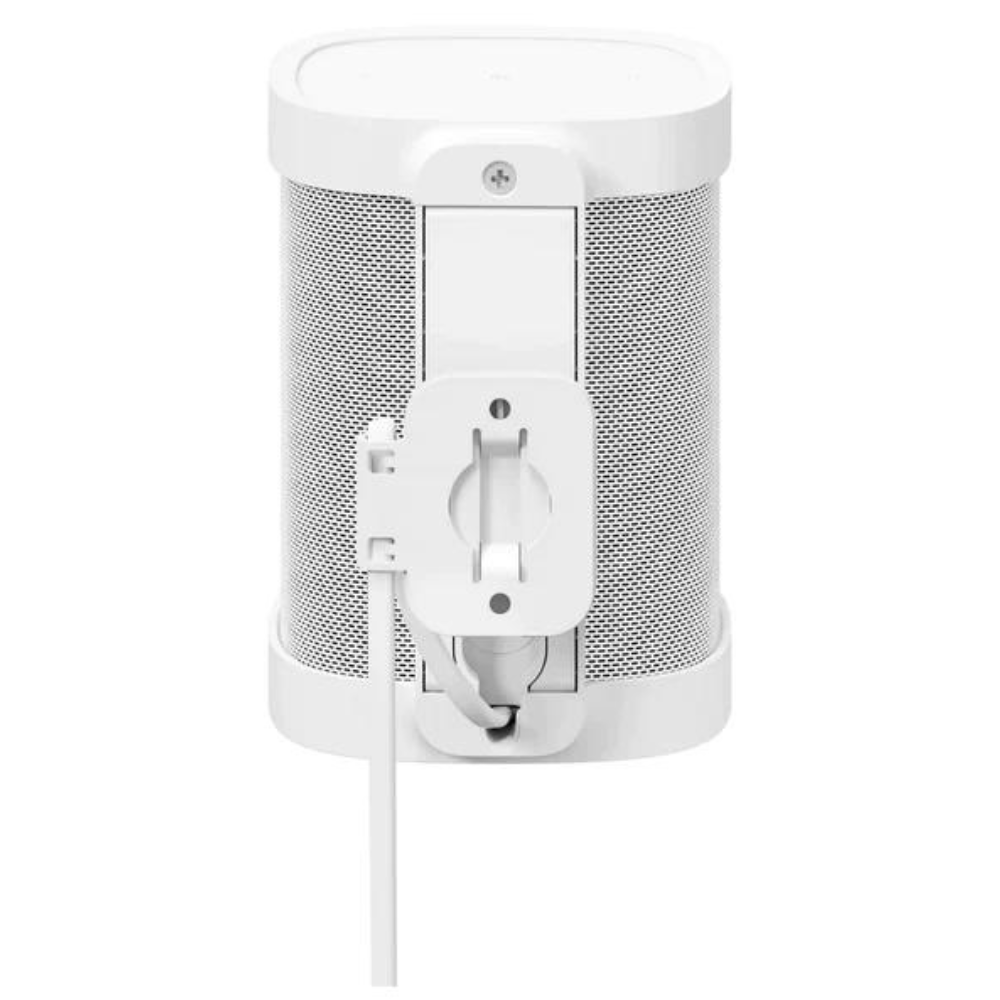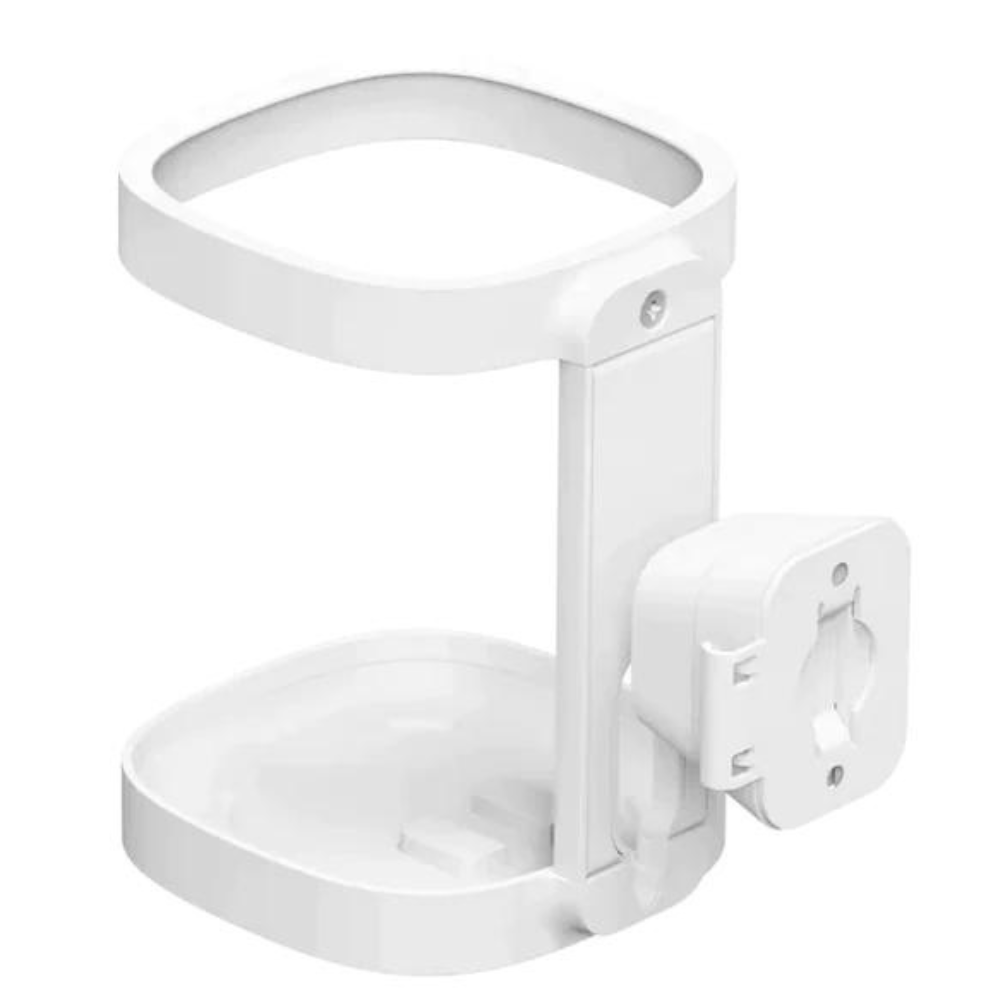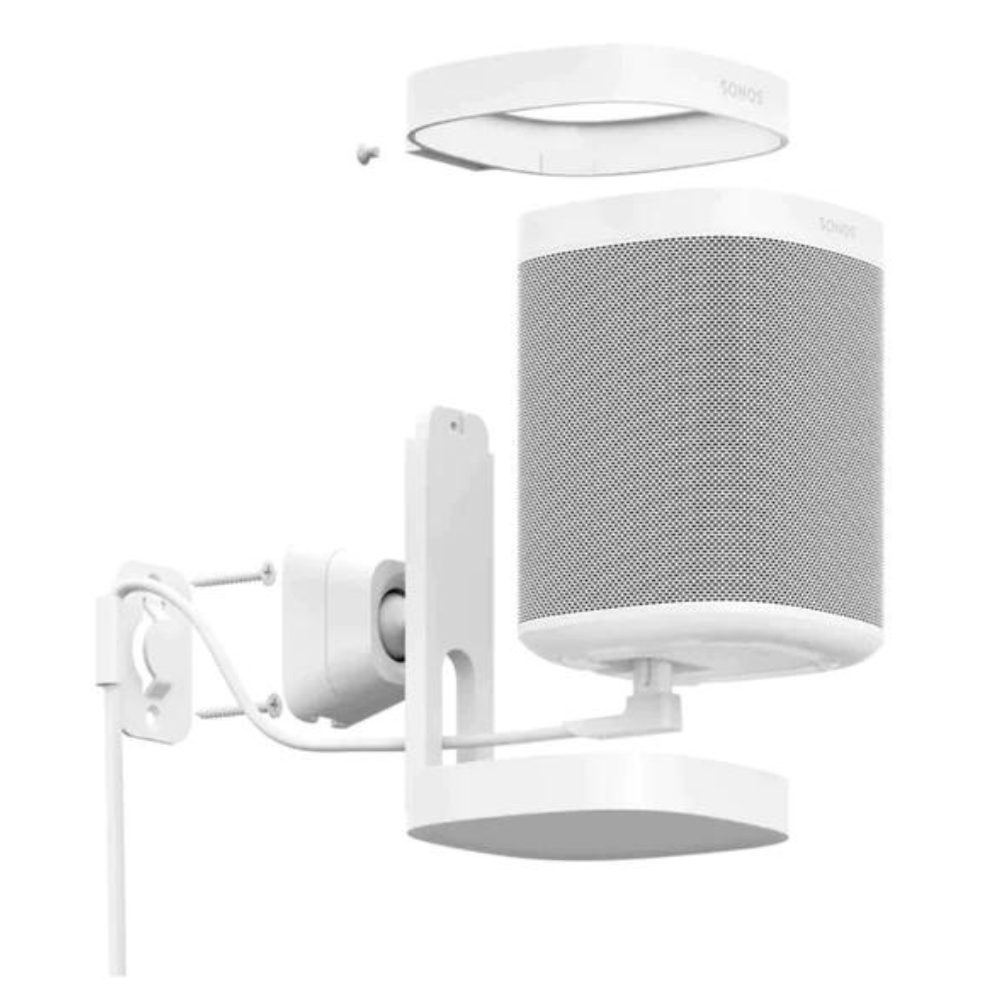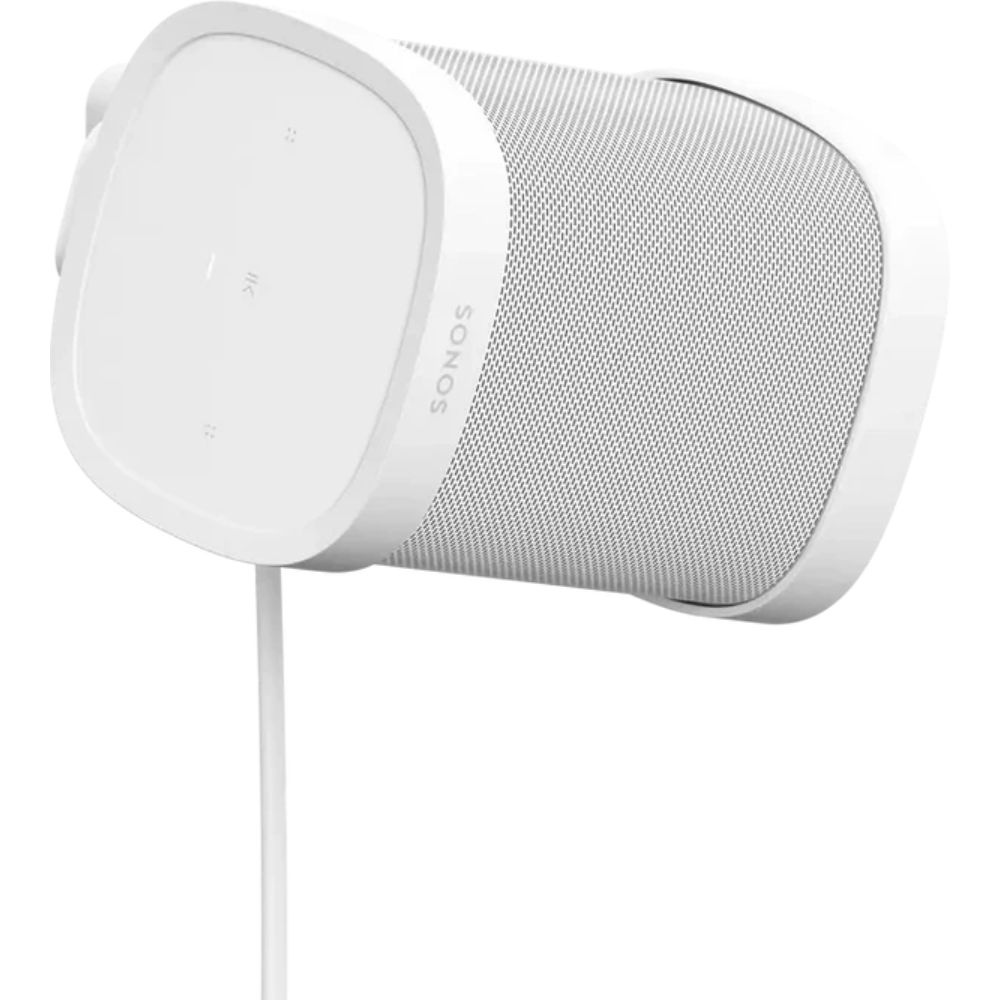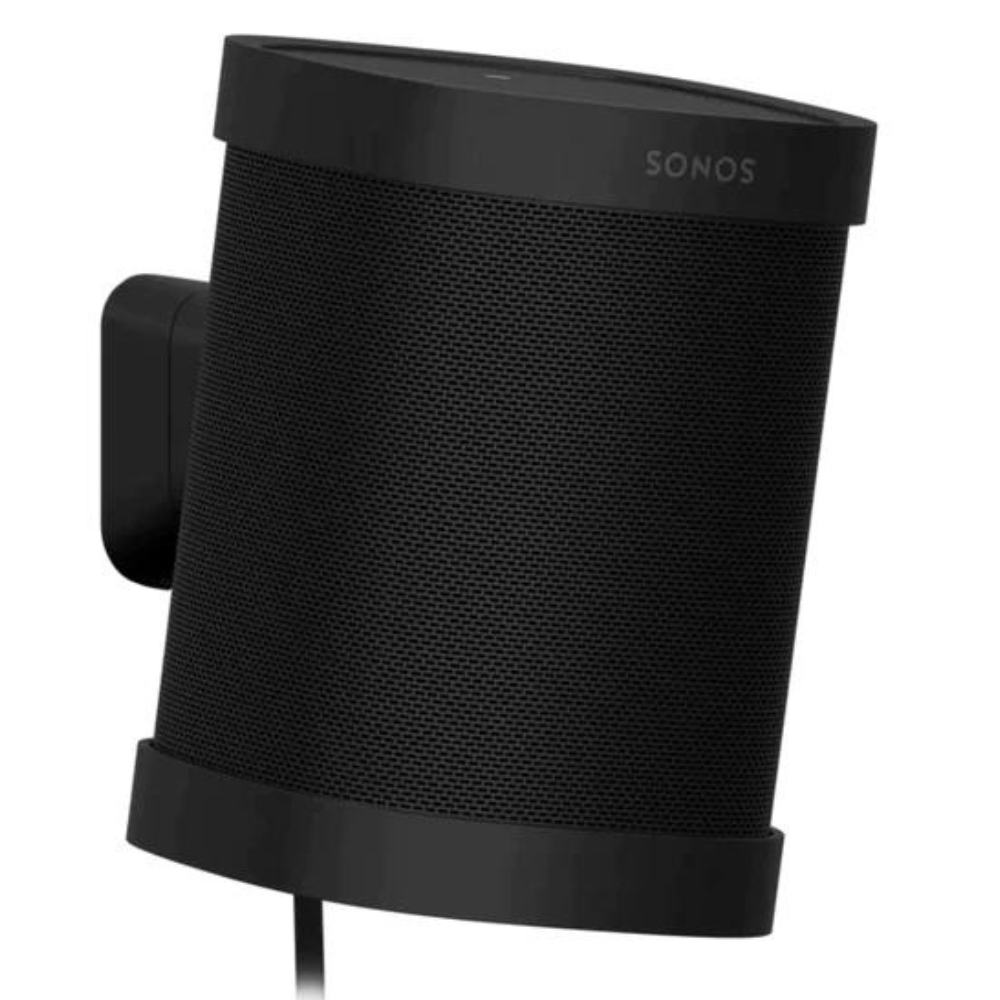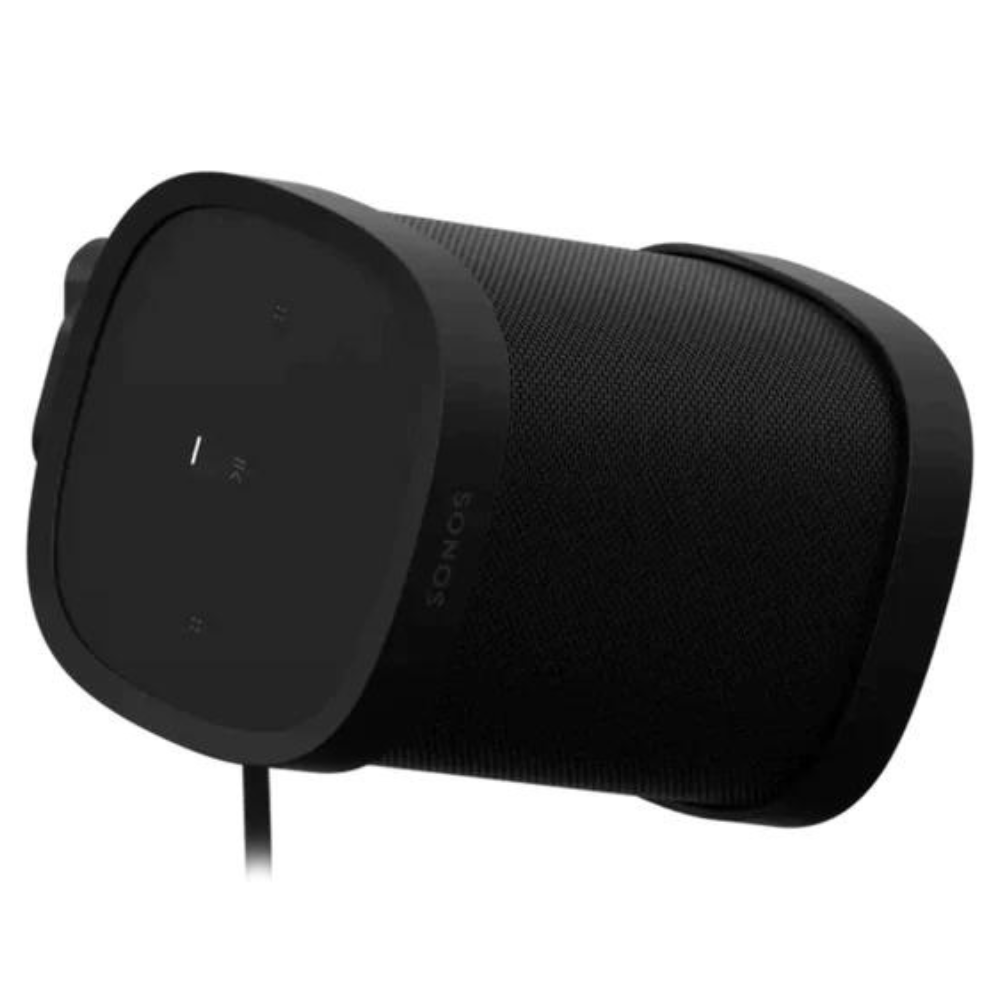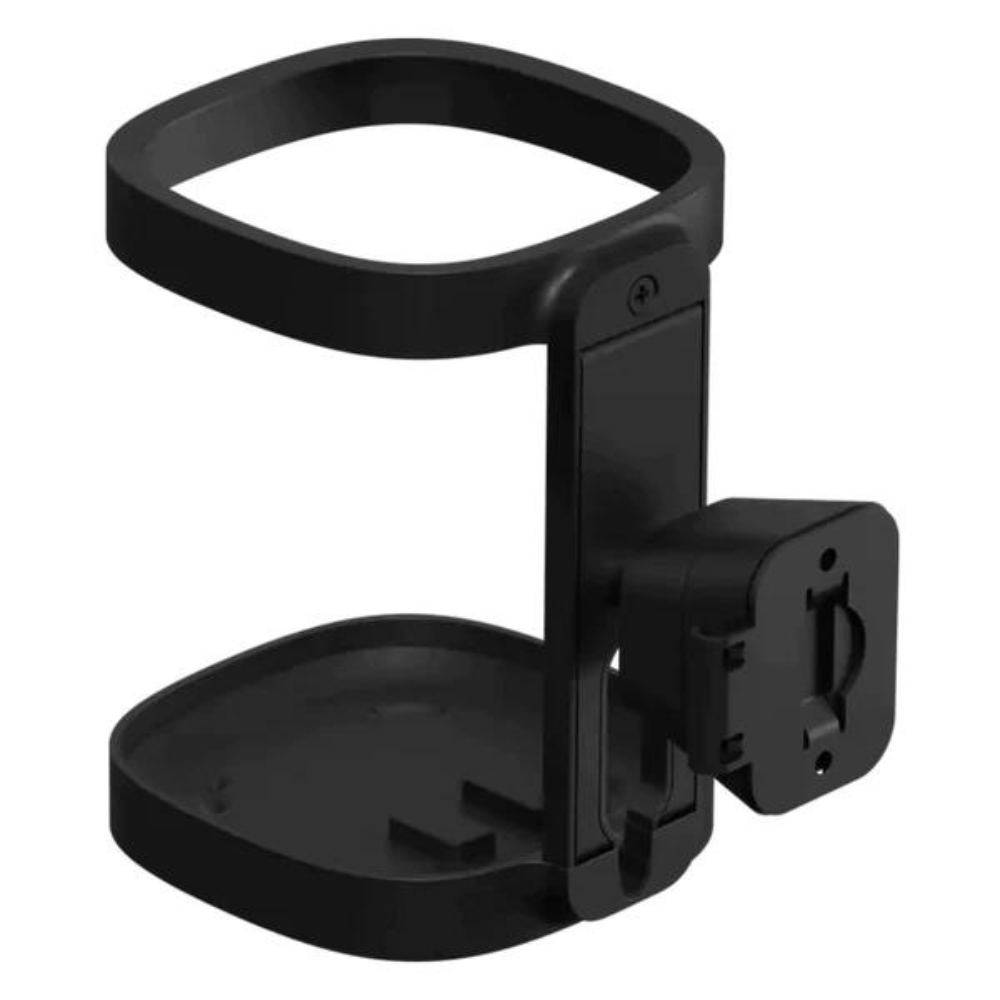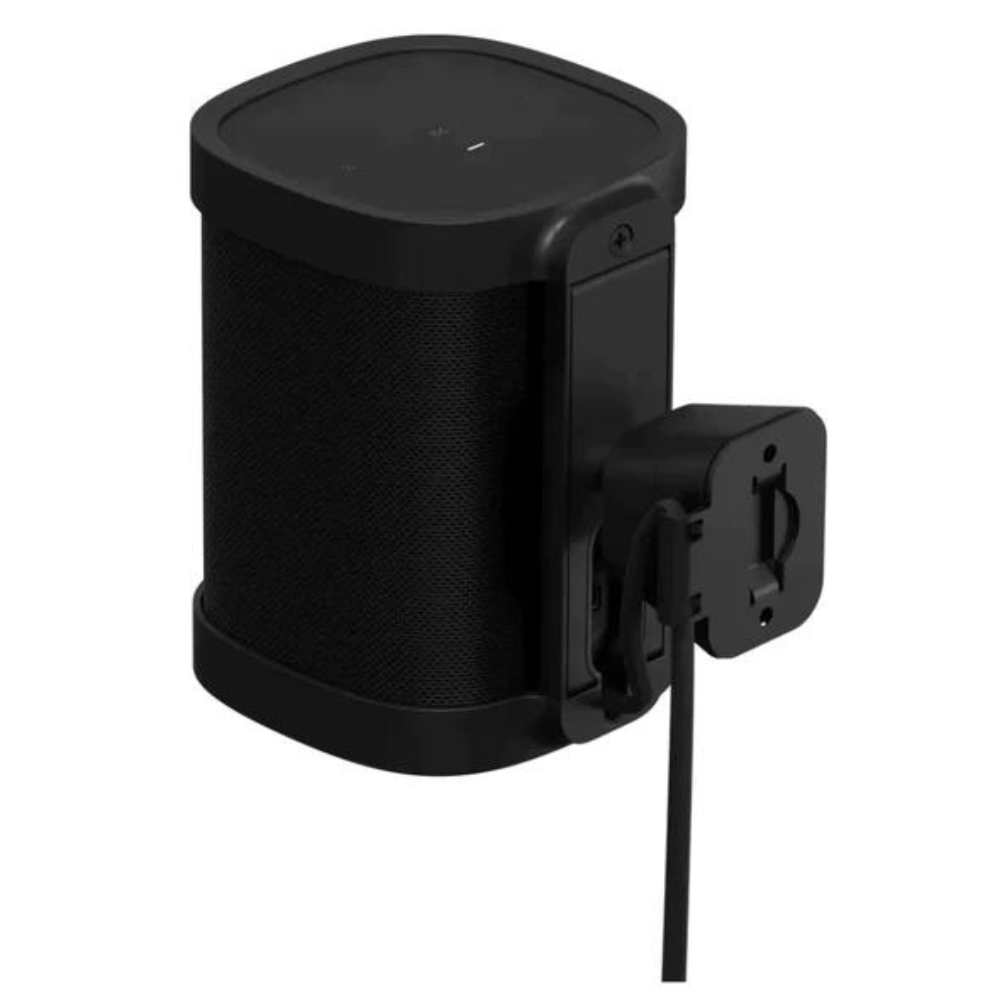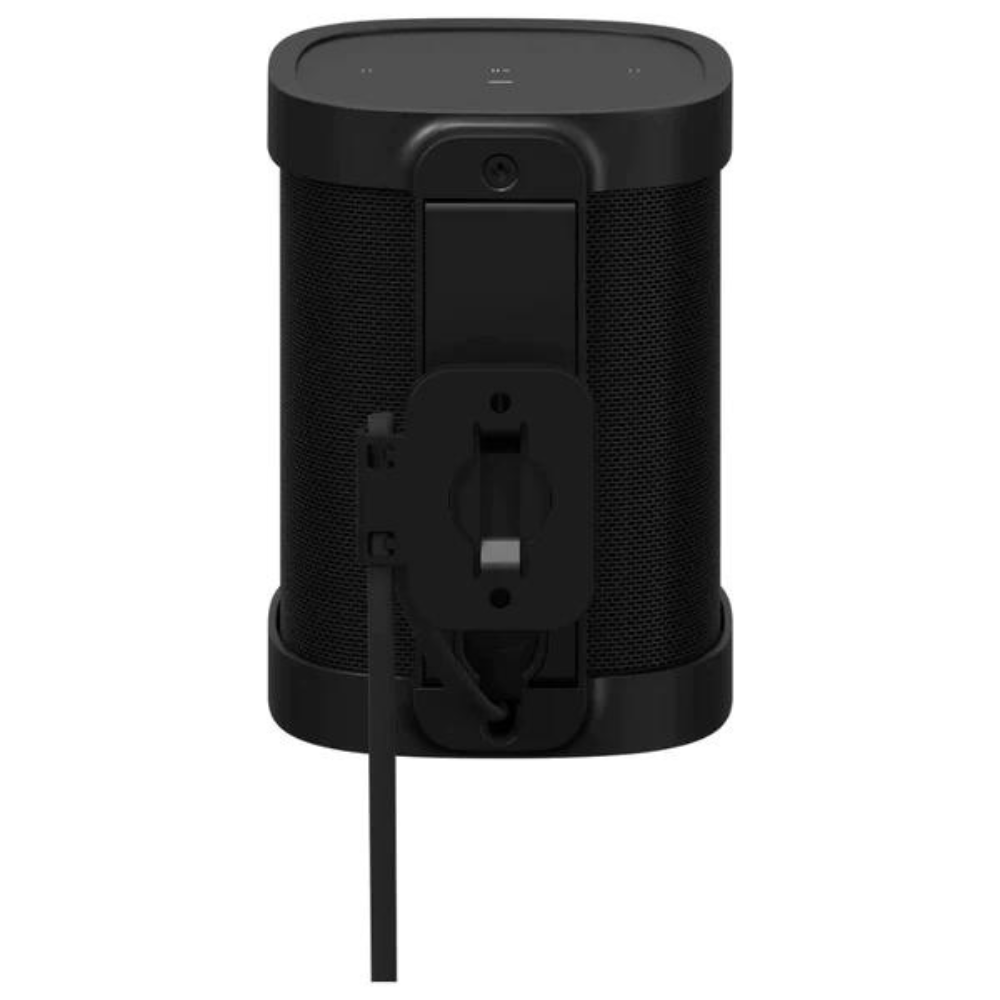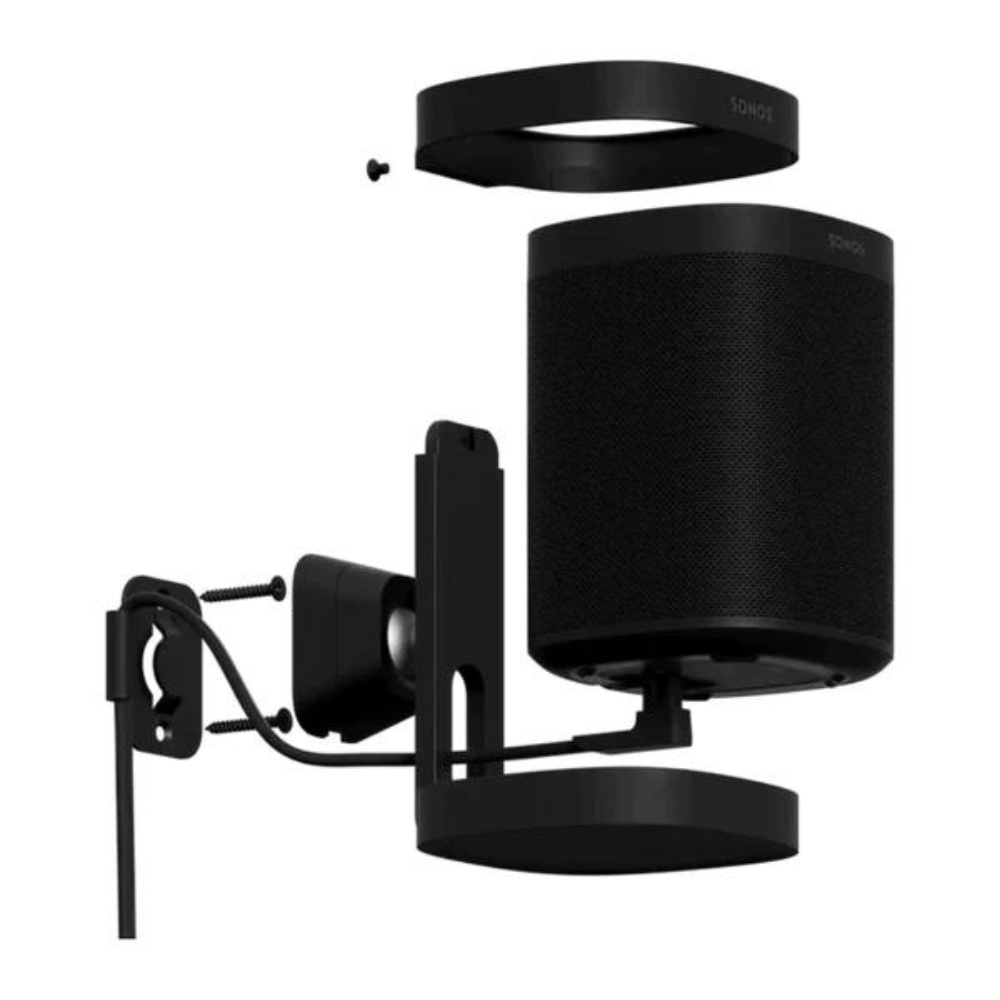 Wall Mount for Sonos One/ One SL
---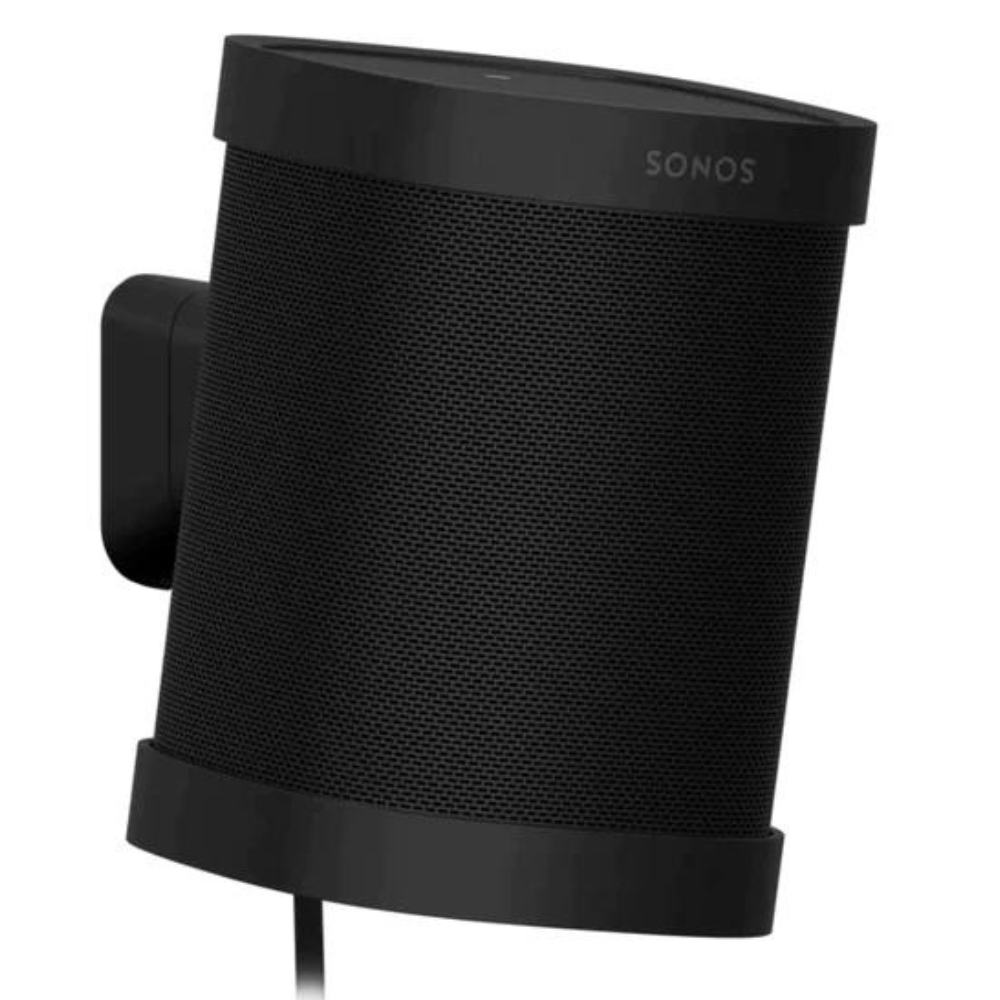 Sonos One Wall Mount
Mount your speaker to virtually any wall with this custom-designed adjustable mount.
Compatible with Sonos One, One SL, or Play:
1Allows for versatile placement of the speakerSwivels up to 45° in any directionCan be inverted for access to speaker's touch controlsColour, material, and finish exactly matched to feel like an extension of the speakerPrecisely molded enclosure allows access to all ports and controls while cleanly routing the power cableIncludes installation hardware
Join button
Press to connect to your Sonos system during setup.
Ethernet port
Use an Ethernet cable if you want to connect to a router, computer, or network-attached storage (NAS) device (optional).
AC power (mains) input
Use only the supplied power cord (using a third-party power cord will void your warranty).
Surrounds
Turn surround sound On or Off.
TV Level
Adjust surround volume for TV audio.
Music Level
Adjust surround volume for music.
Music Playback
Ambient (subtle) or Full (louder, full range). Doesn't apply to Dolby Atmos Music playback.
Trueplay
Trueplay adapts the sound for your surroundings and content. Portable products can tune themselves automatically.