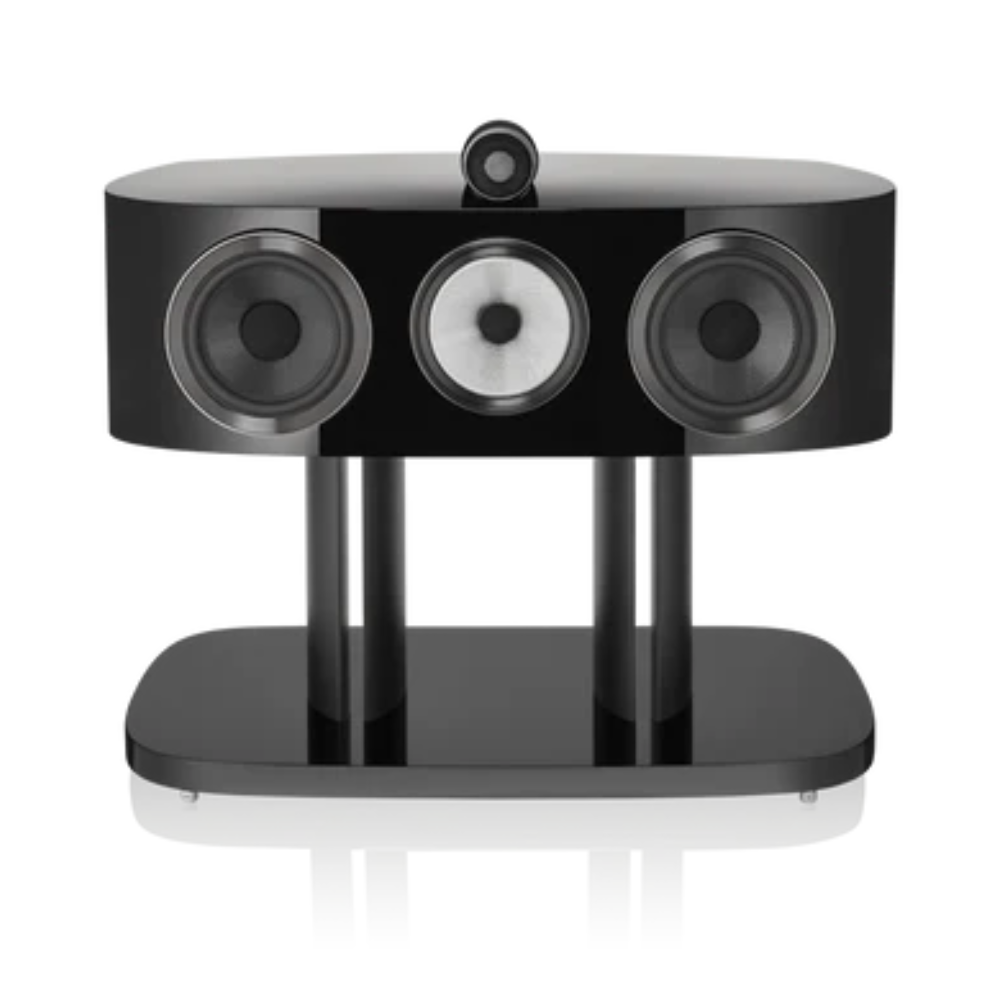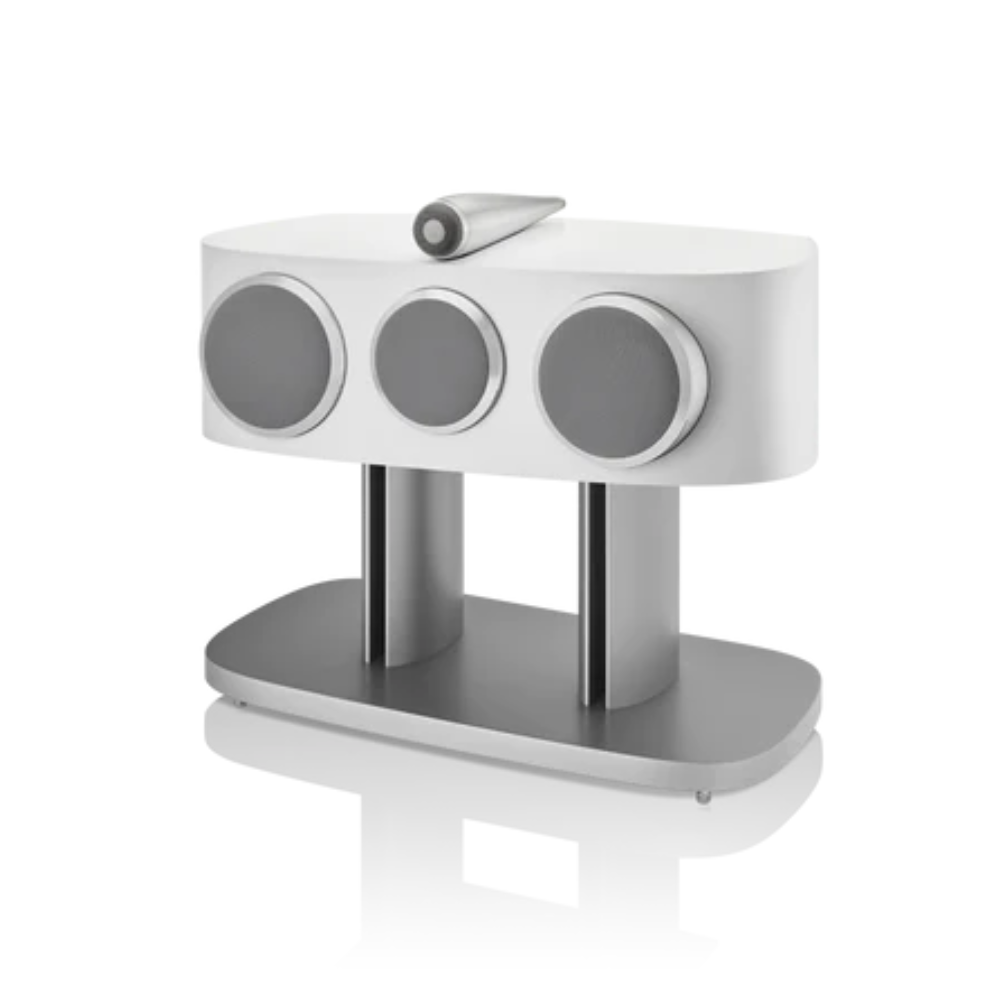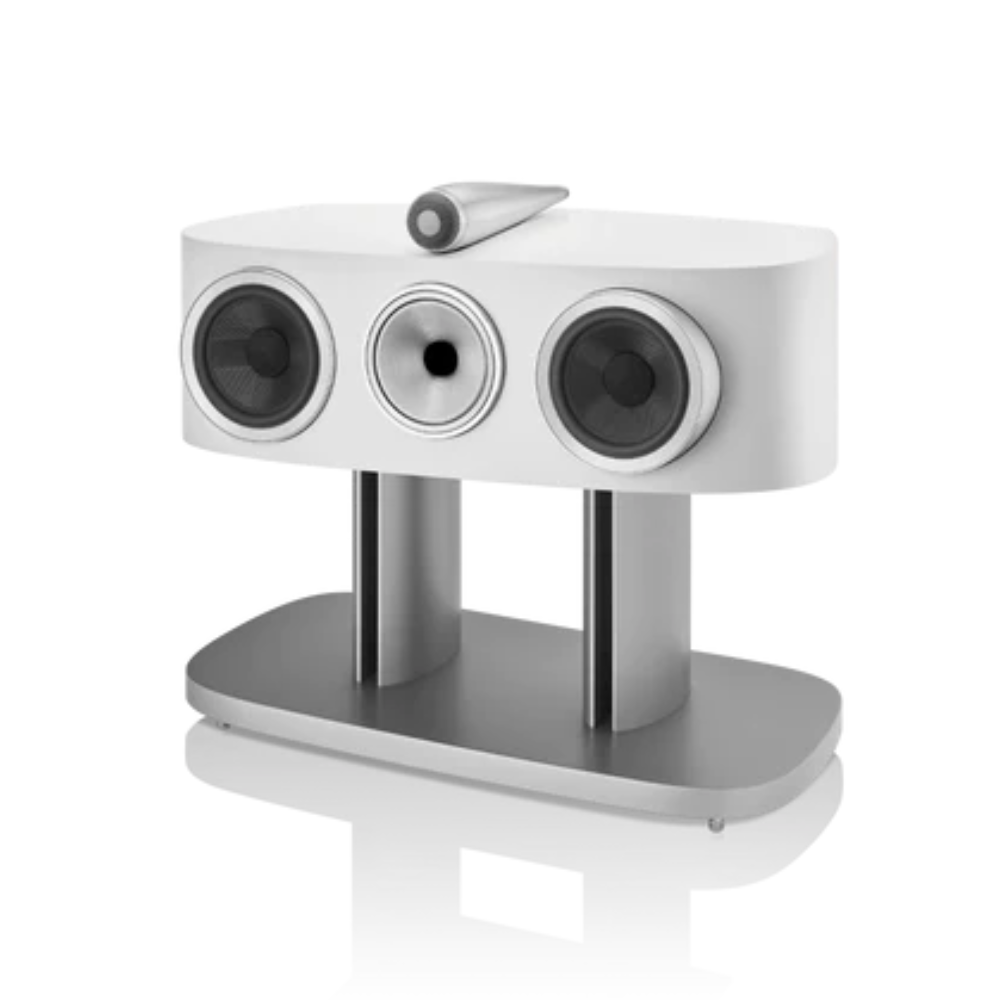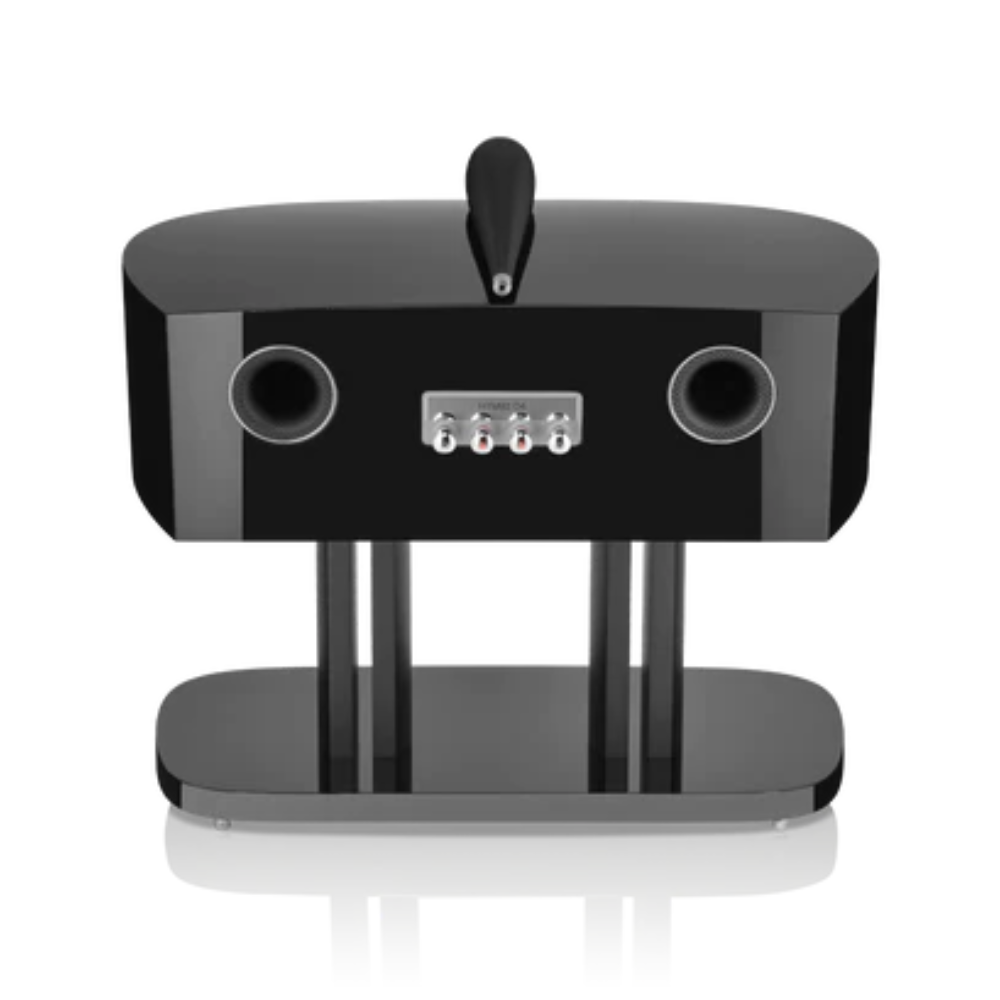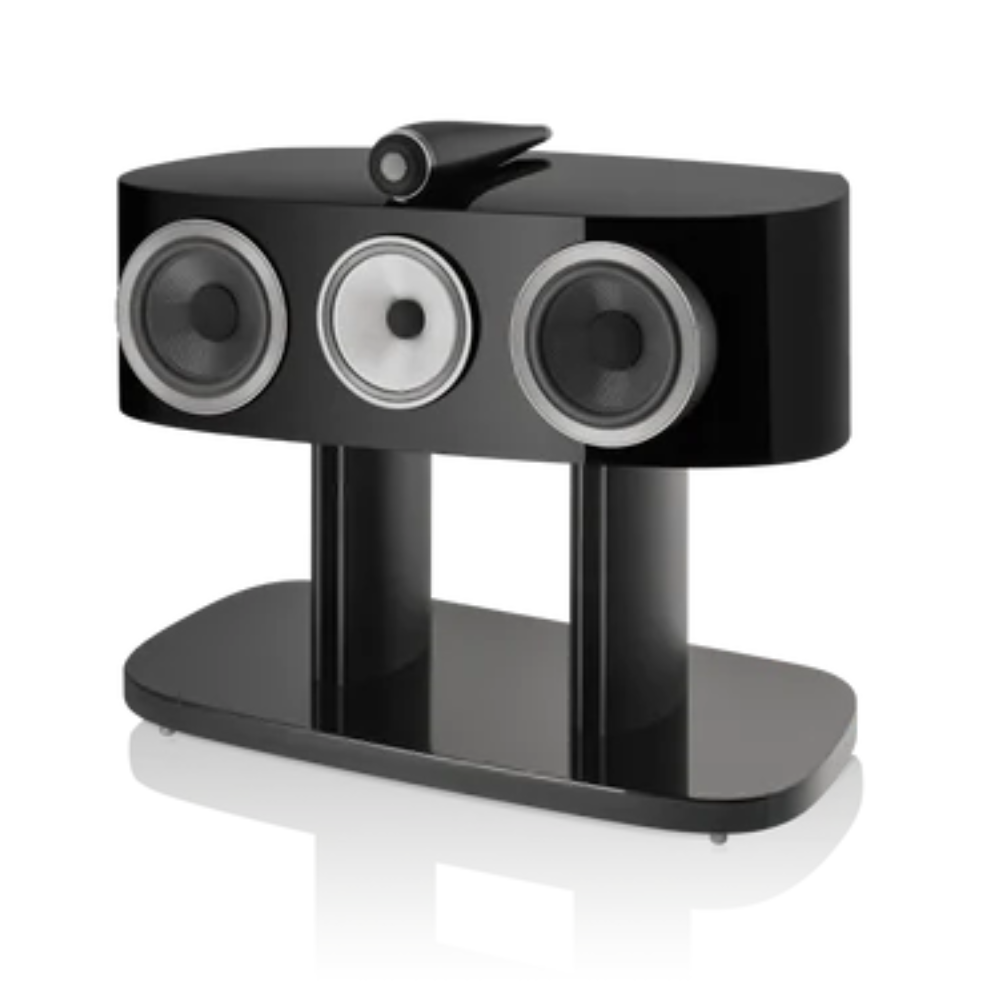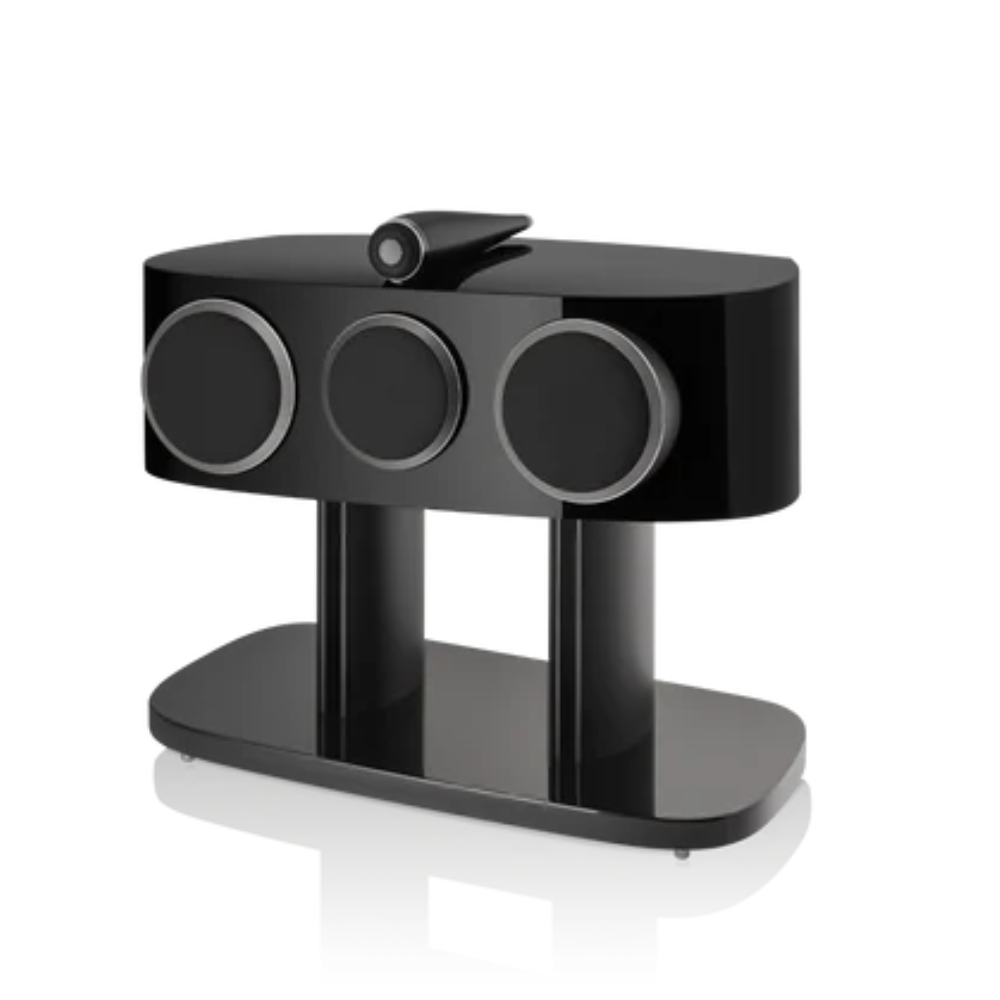 Bowers & Wilkins HTM82 D4
---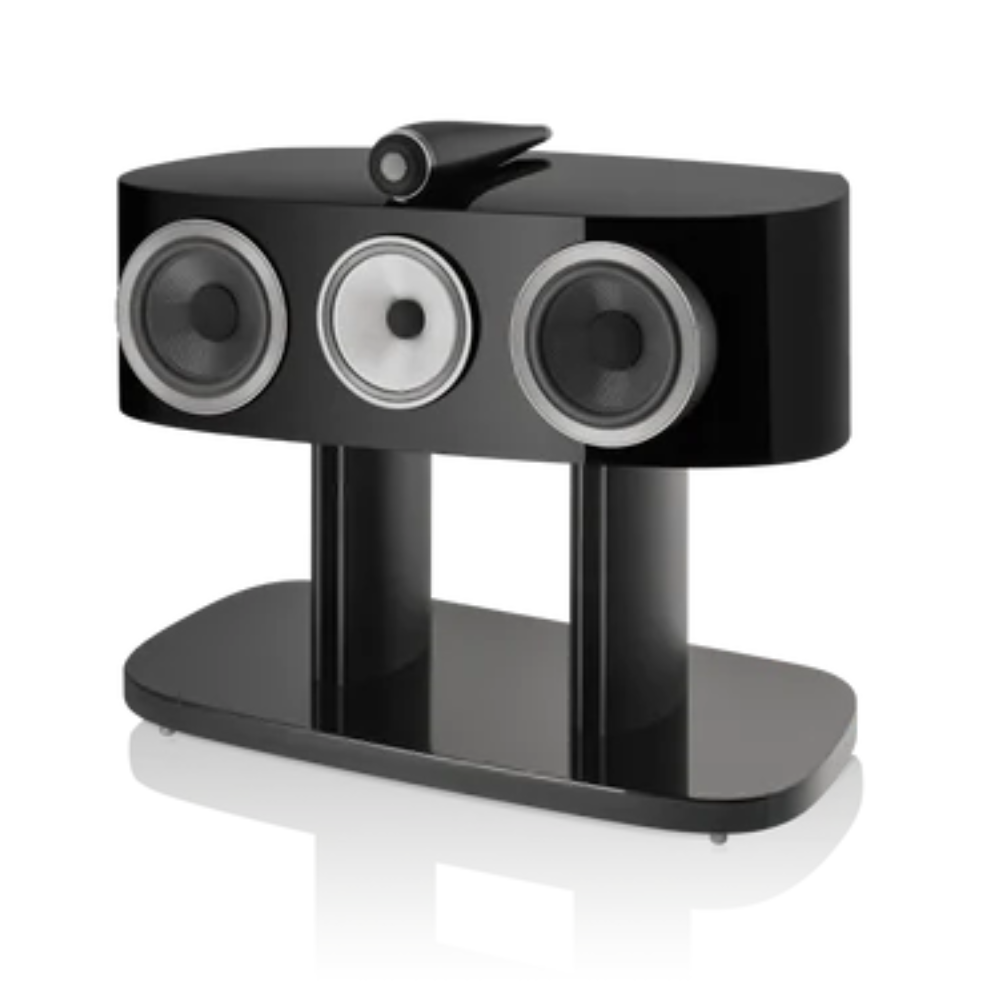 Bowers & Wilkins HTM82 D4
Center-channel speaker
For theater systems based on the more compact 803 D4 or 804 D4, the HTM82 D4 center-channel speaker is the perfect solution. Its more compact midrange drive unit is ideally sized to match those of its siblings.

* Stand(s) not included.
Dimensions
Height: 289mm (11.4 in)
Width: 715mm (28.1 in)
Depth: 369mm (14.5 in)
Technical features
Diamond tweeter
Solid body Tweeter-on-Top
Continuum™ cone FST
Anti-Resonance plug
Biomimetic Suspension
Matrix™
Aerofoil™ cone bass units
Flowport
Drive units
1x ø25mm (1in) Diamond dome high-frequency
1x ø130mm (5in) Continuum cone FST midrange
2x ø165mm (6.5in) Aerofoil cone bass units
Frequency response
45Hz to 28kHz (+/-3dB from reference axis)
Sensitivity
89dB (on axis at 2.83Vrms at 1m)
Harmonic distortion
2nd and 3rd harmonics (90dB,1m on axis)
<1% 100Hz – 20kHz
<0.3% 100Hz – 20kHz
Recommended amplifier power
50W – 200W into 8Ω on unclipped programme
Max recommended cable impedance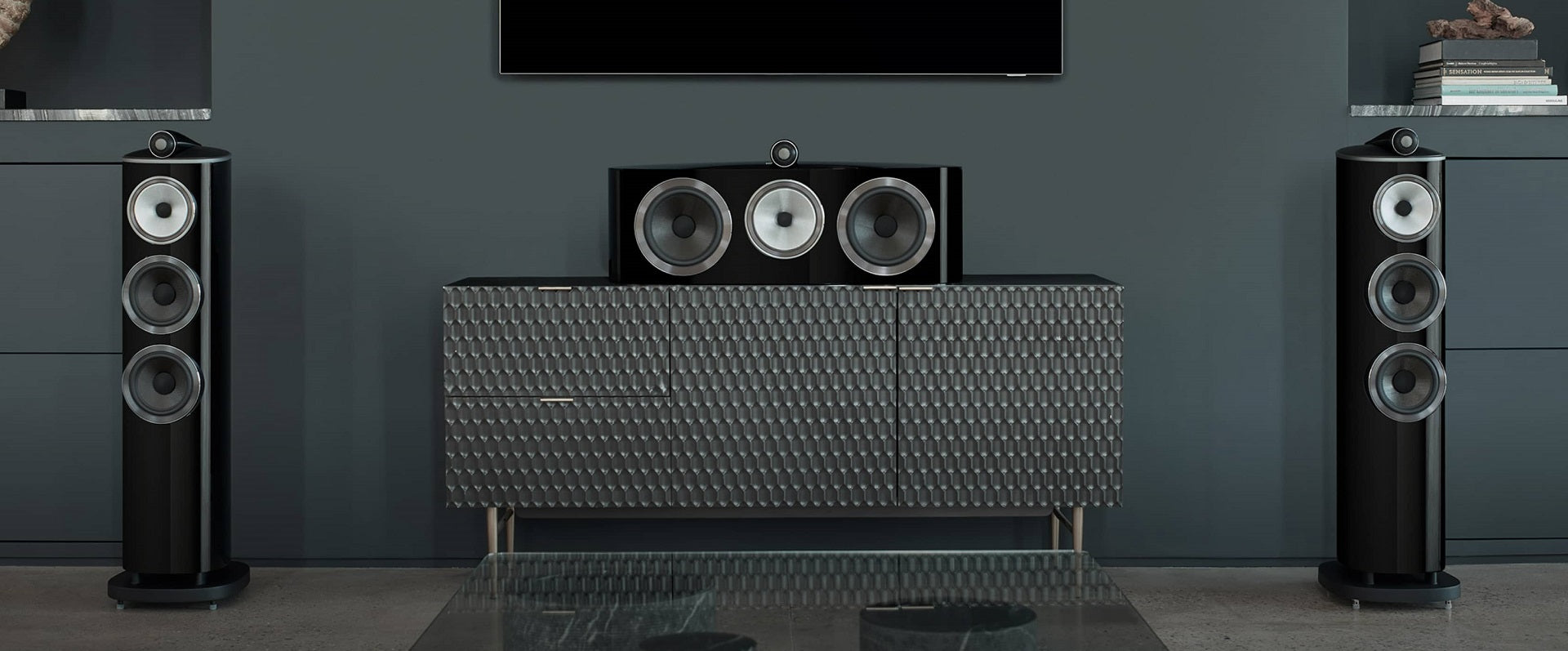 It's a Wrap
The new HTM82 D4 may be our most compact center-channel speaker, but it shares the design DNA of its larger siblings, including the Reverse Wrap cabinet and Matrix™ bracing. The combination of the two technologies ensures a quieter, more acoustically efficient and better-sounding speaker than ever.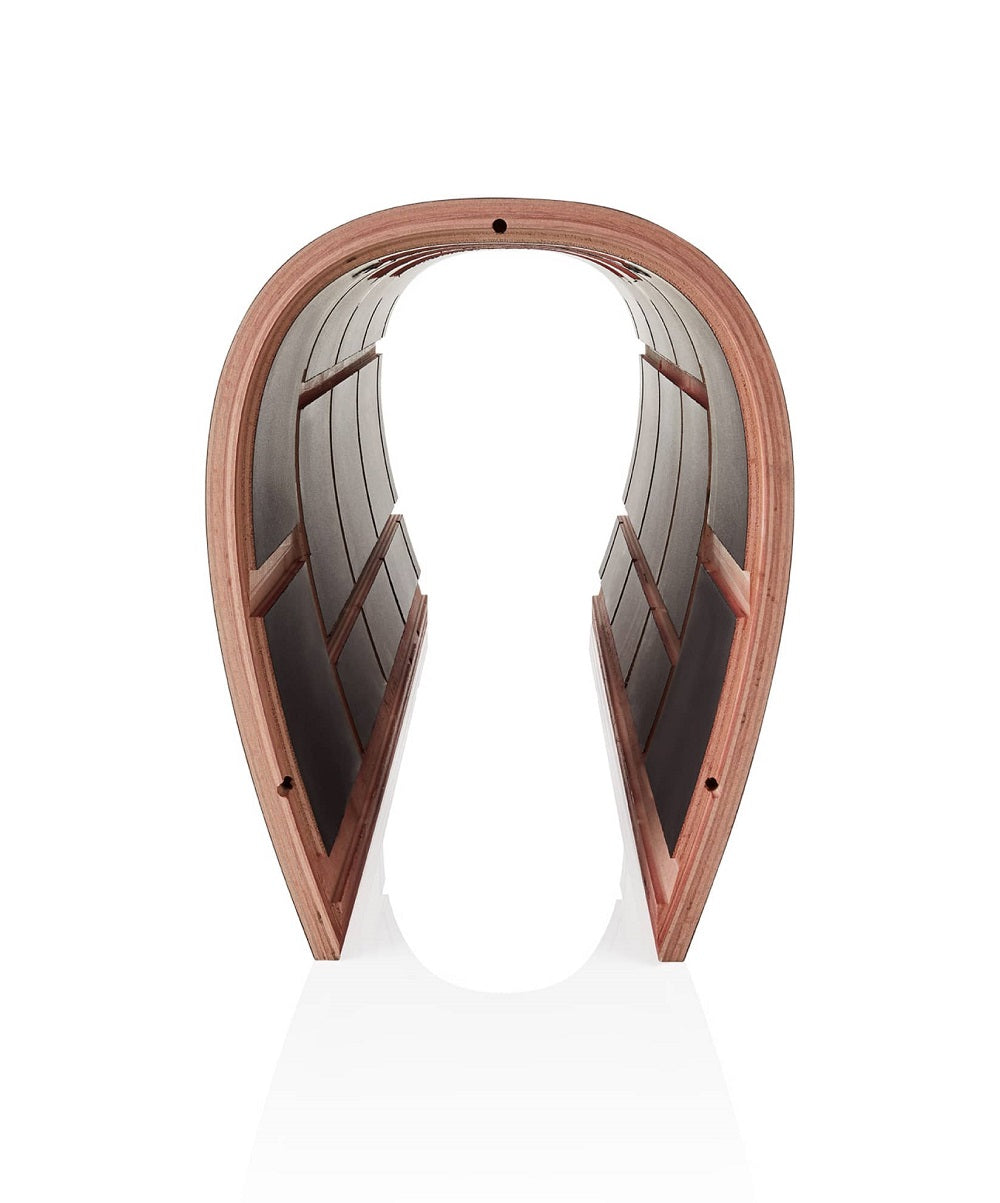 Reverse Wrap cabinet
Instead of a conventional loudspeaker box, our cabinets are made from a continuous curved section of wood, with the drive units mounted at the heart of the curvature. This stiffer, more inert structure resists mechanical resonances far better and also ensures better dispersion of sound.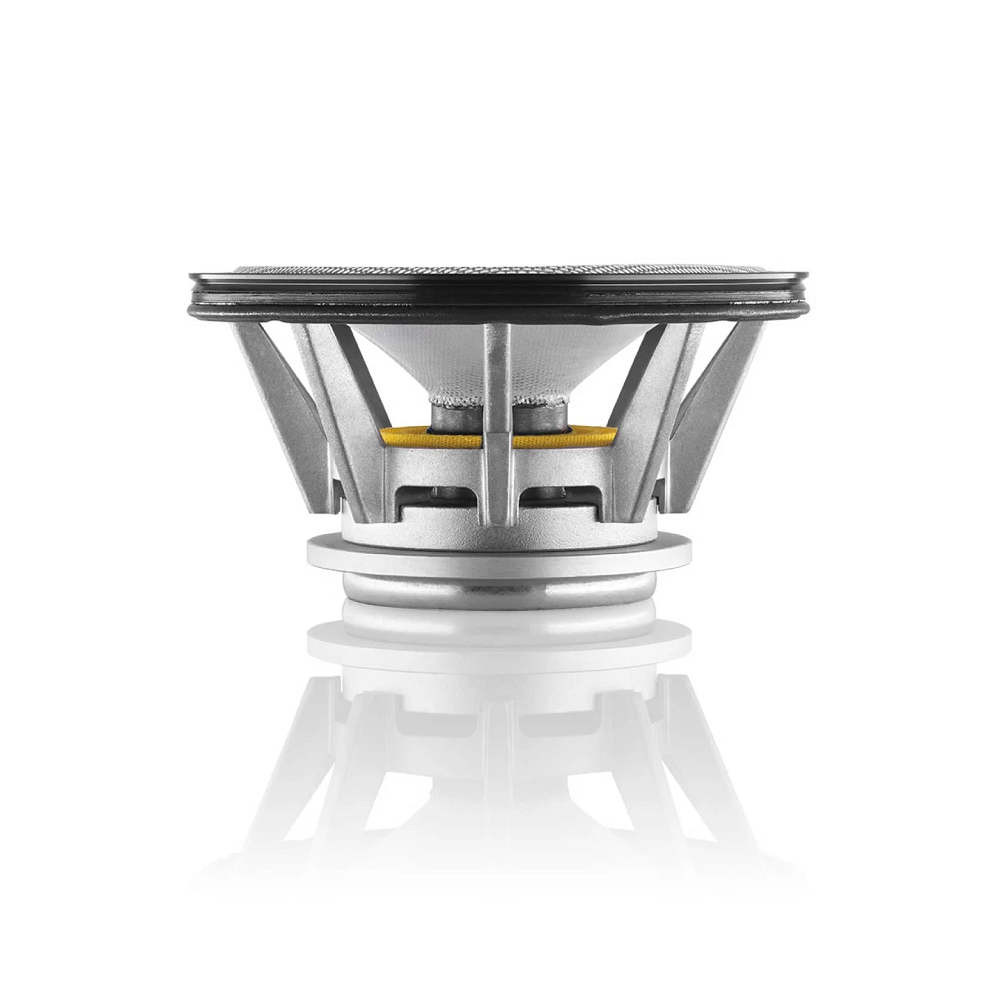 Continuum™ cone midrange
Introduced as a huge evolutionary change for us in 2015, the Continuum cone midrange drive has swiftly become a fundamental element in every Bowers & Wilkins loudspeaker. With exceptionally low noise, it ensures outstanding resolution without coloration or masking of detail.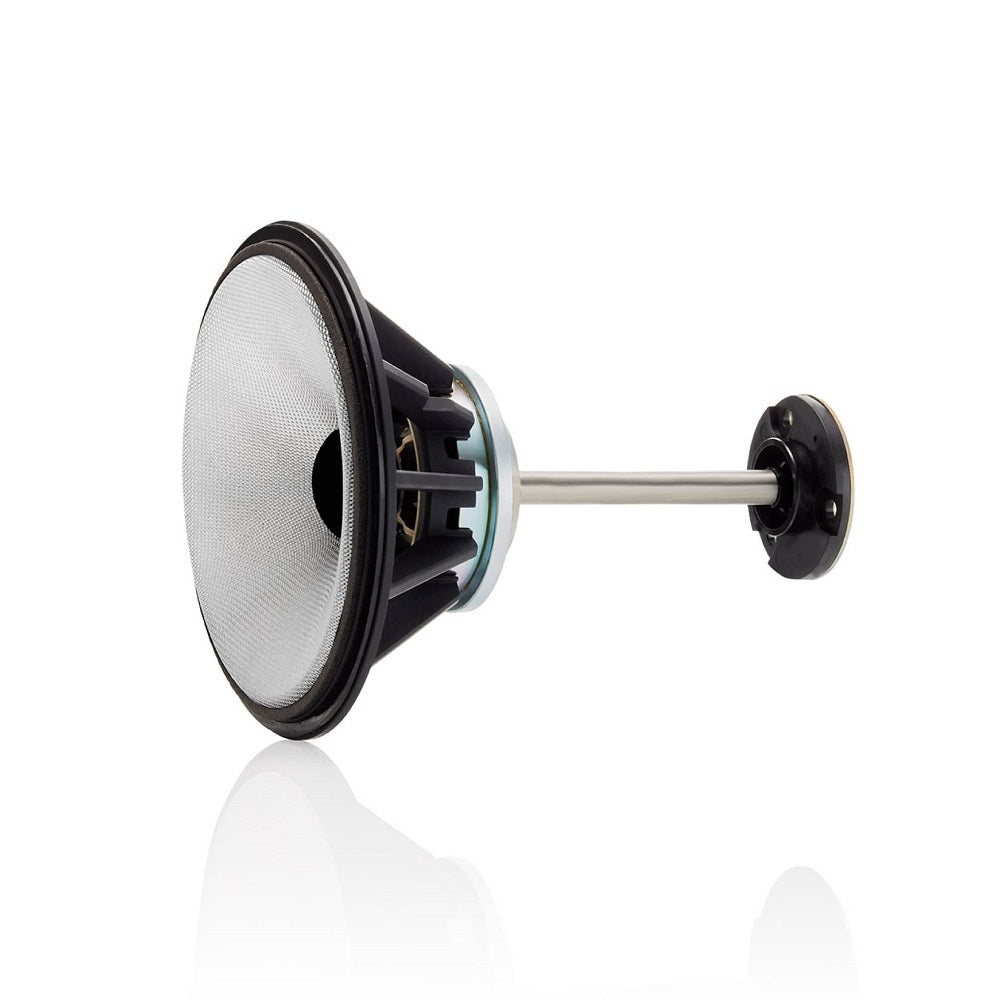 Decoupled midrange assembly
HTM81 D4 mounts two Aerofoil bass cones in twin solid aluminum bass pods, each of which is clamped into an aluminum plate fixed to the stiffest part of its curved cabinet. Formed as single pieces of metal, these stiff structures provide the perfect mechanical location for those powerful bass cones.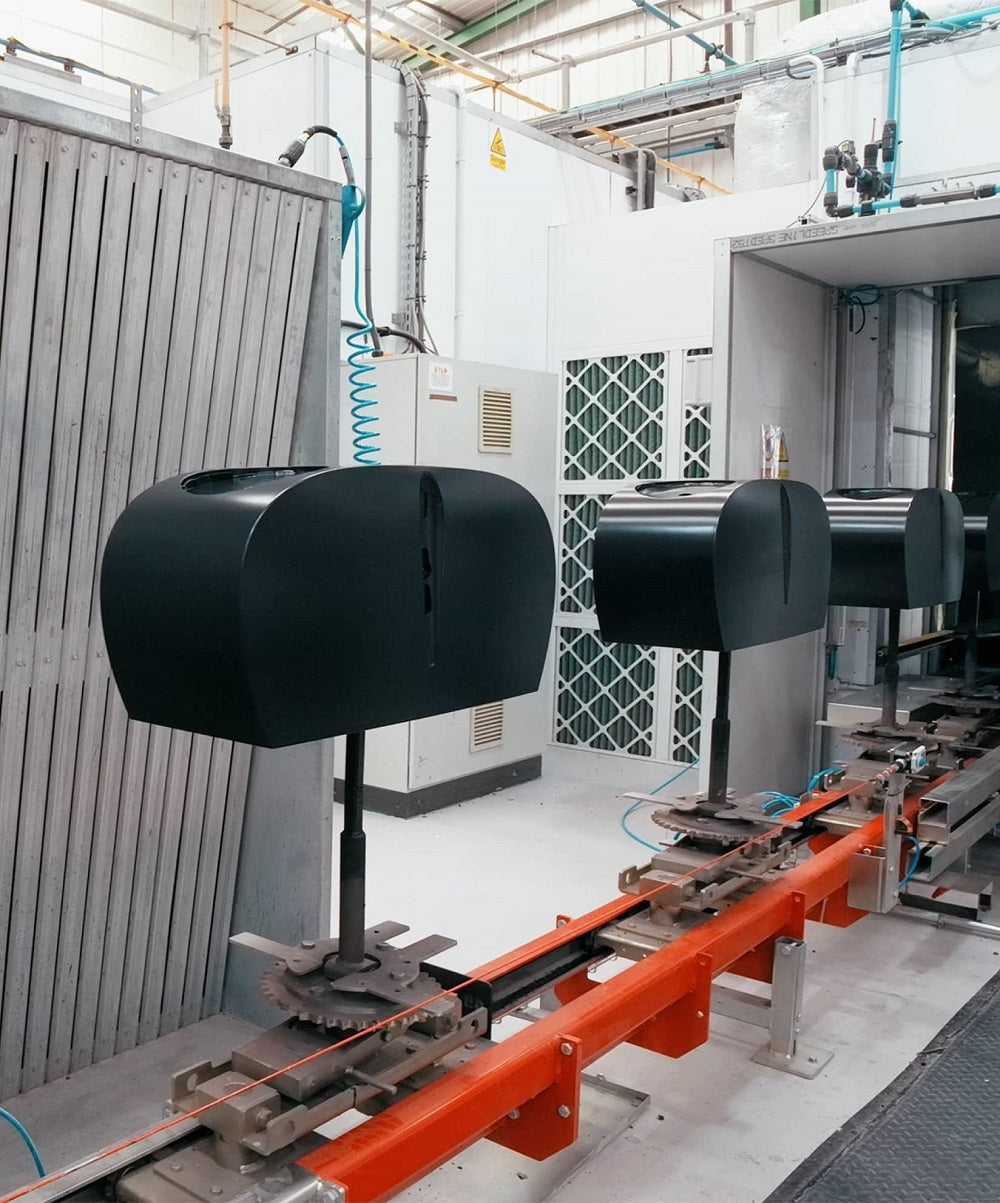 The science of sound
Innovation is at the heart of everything we do. We question, we examine, we understand and then we evolve. We use computer modelling to explore and reimagine every aspect of loudspeaker design. Learn more about all the technologies that combine to make 800 Series Diamond so special here.