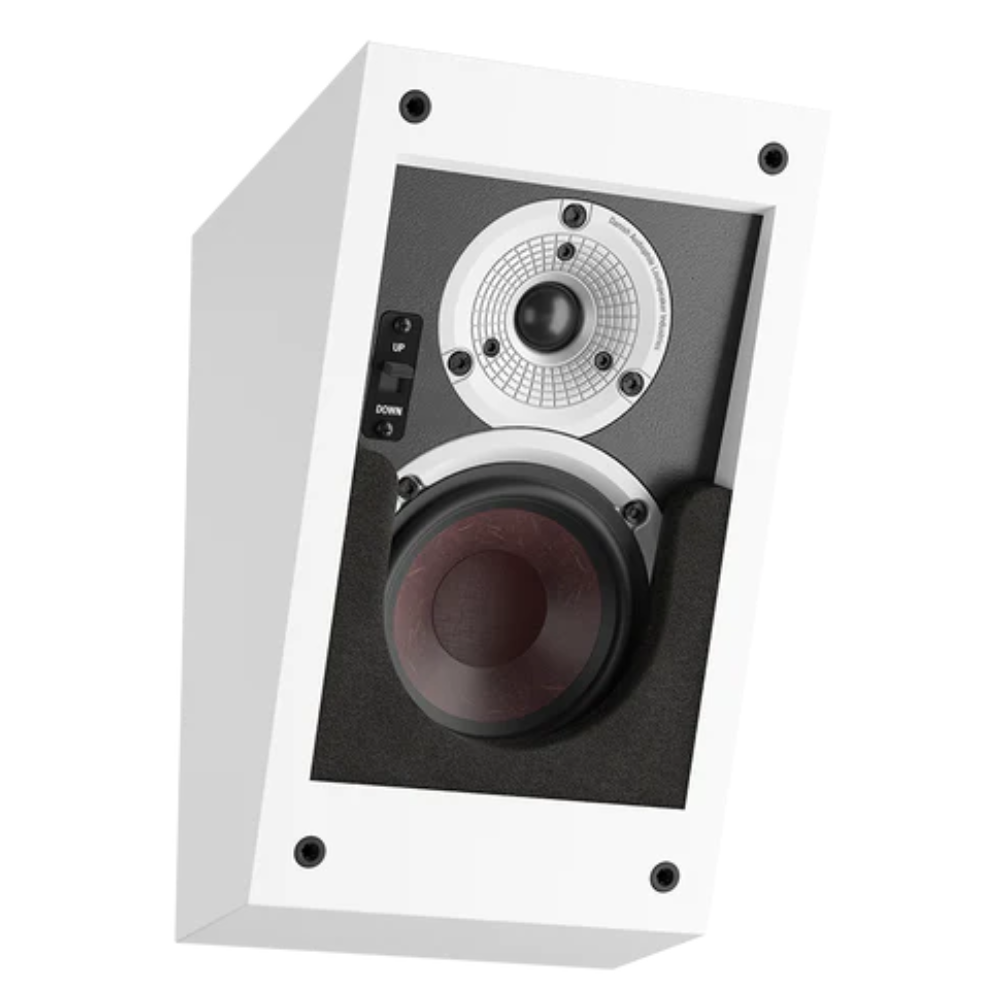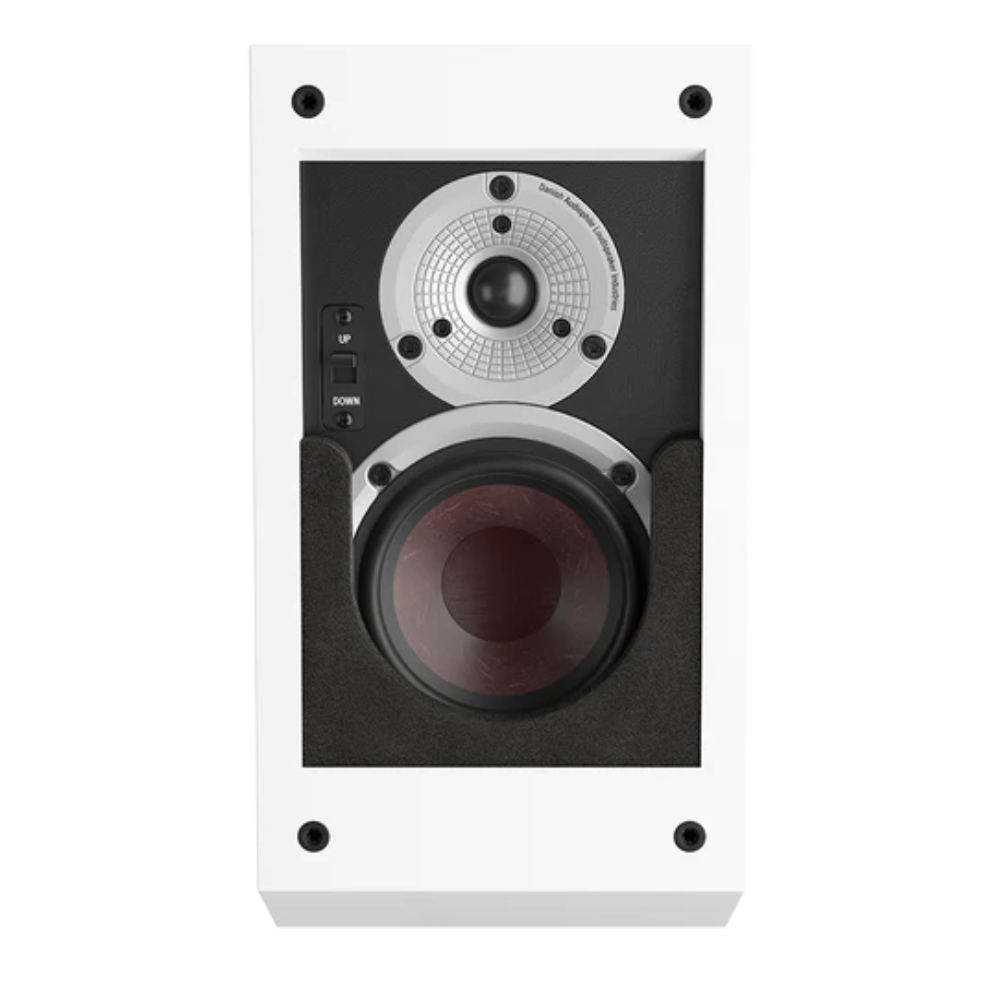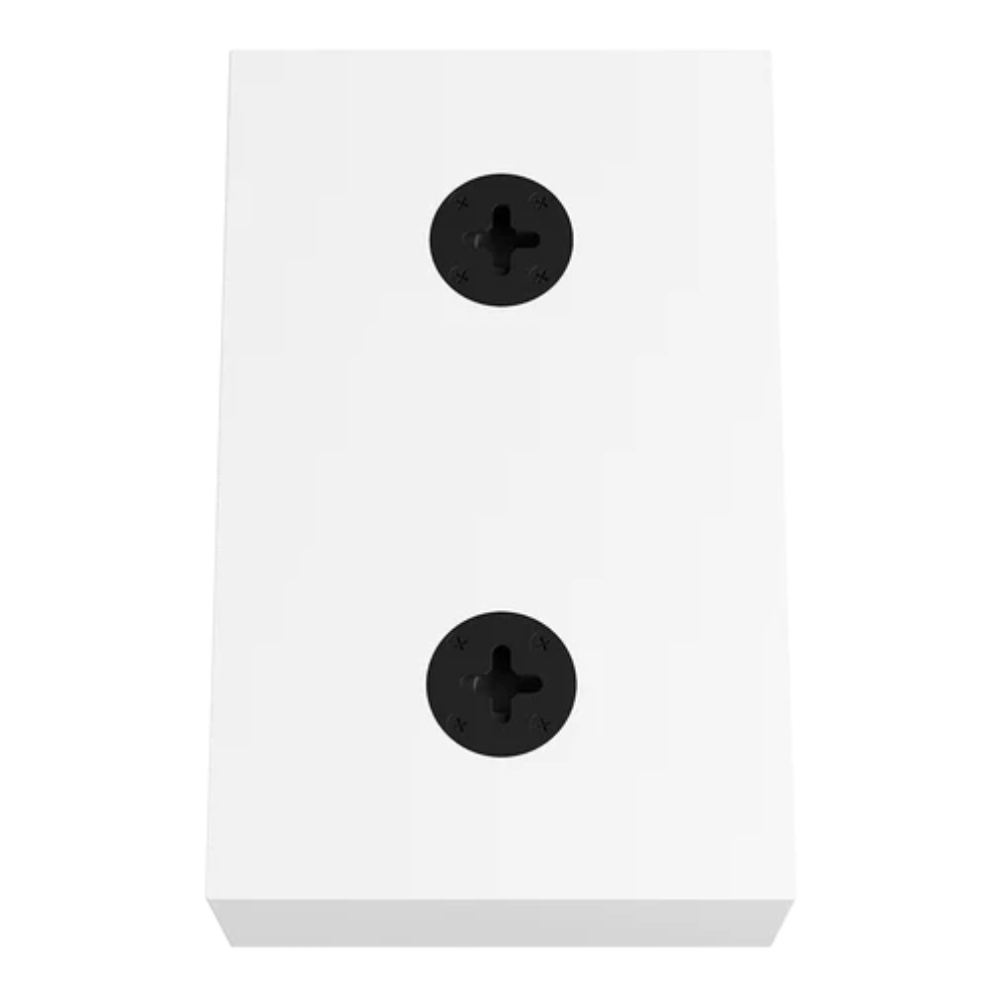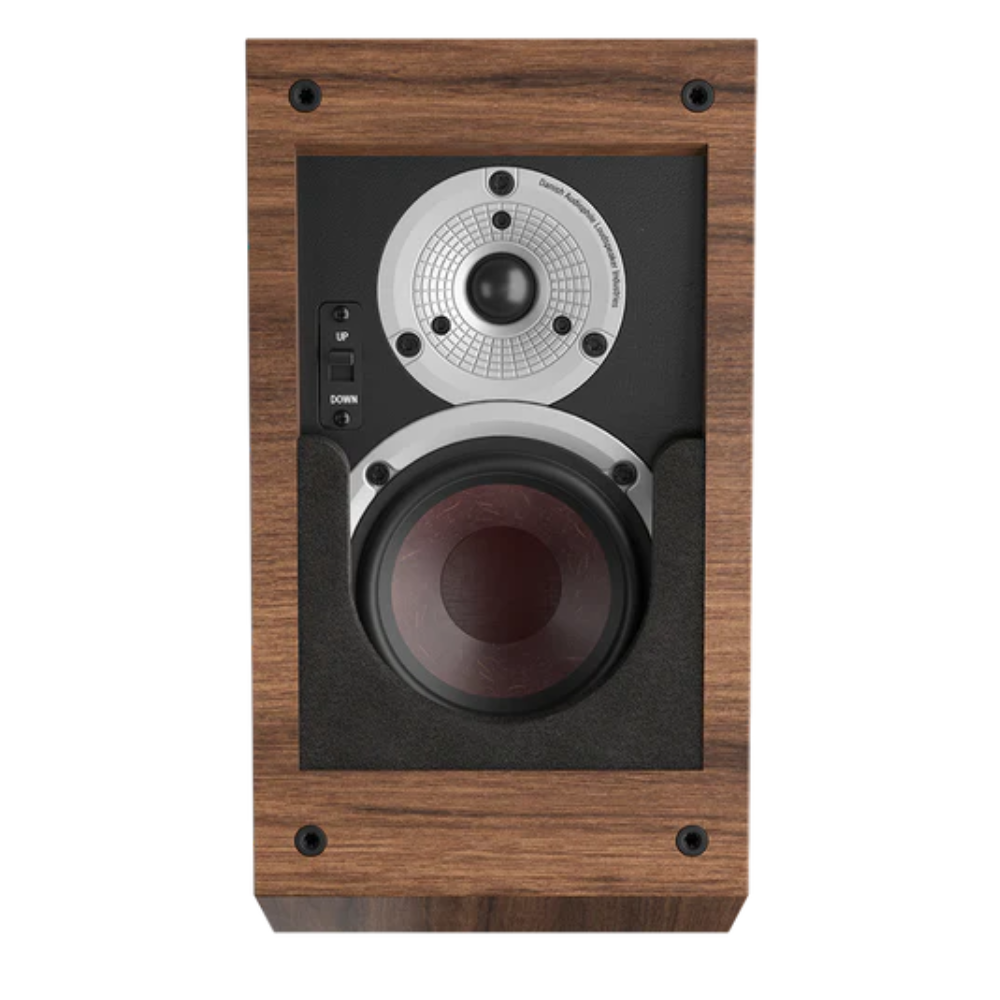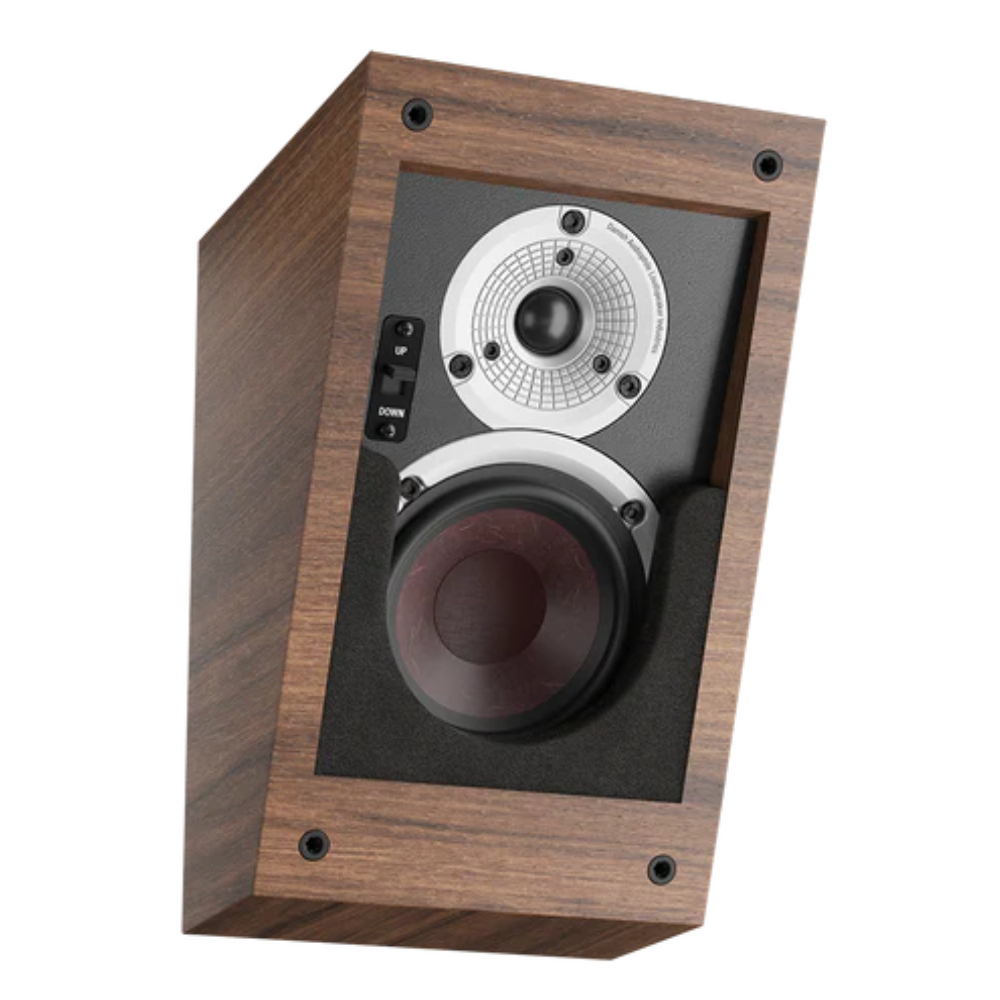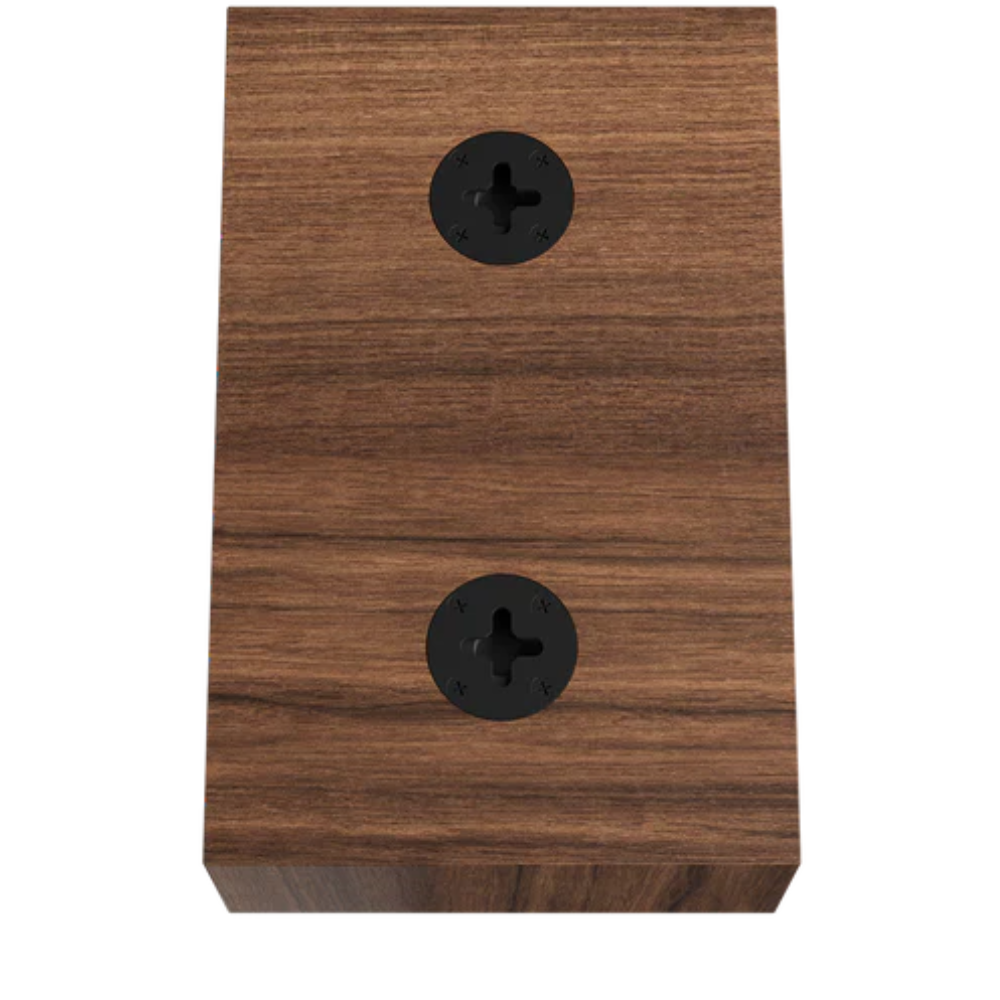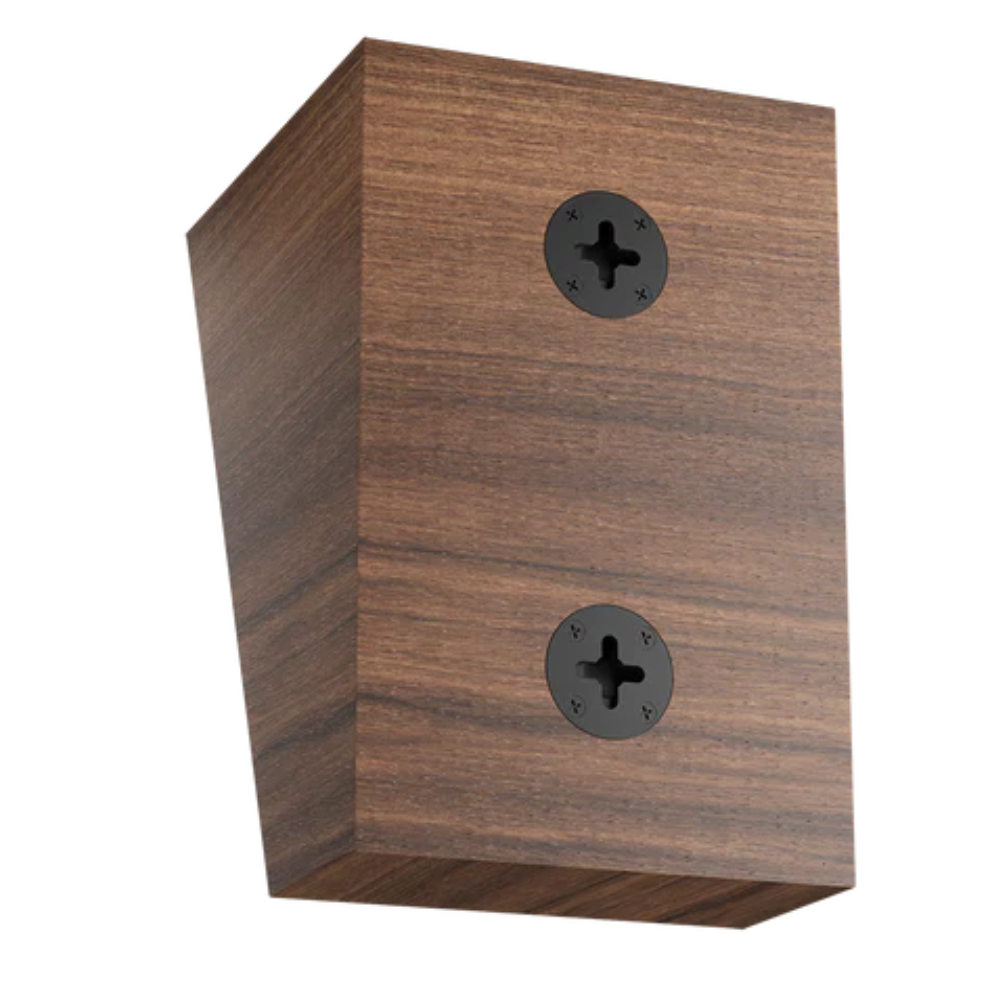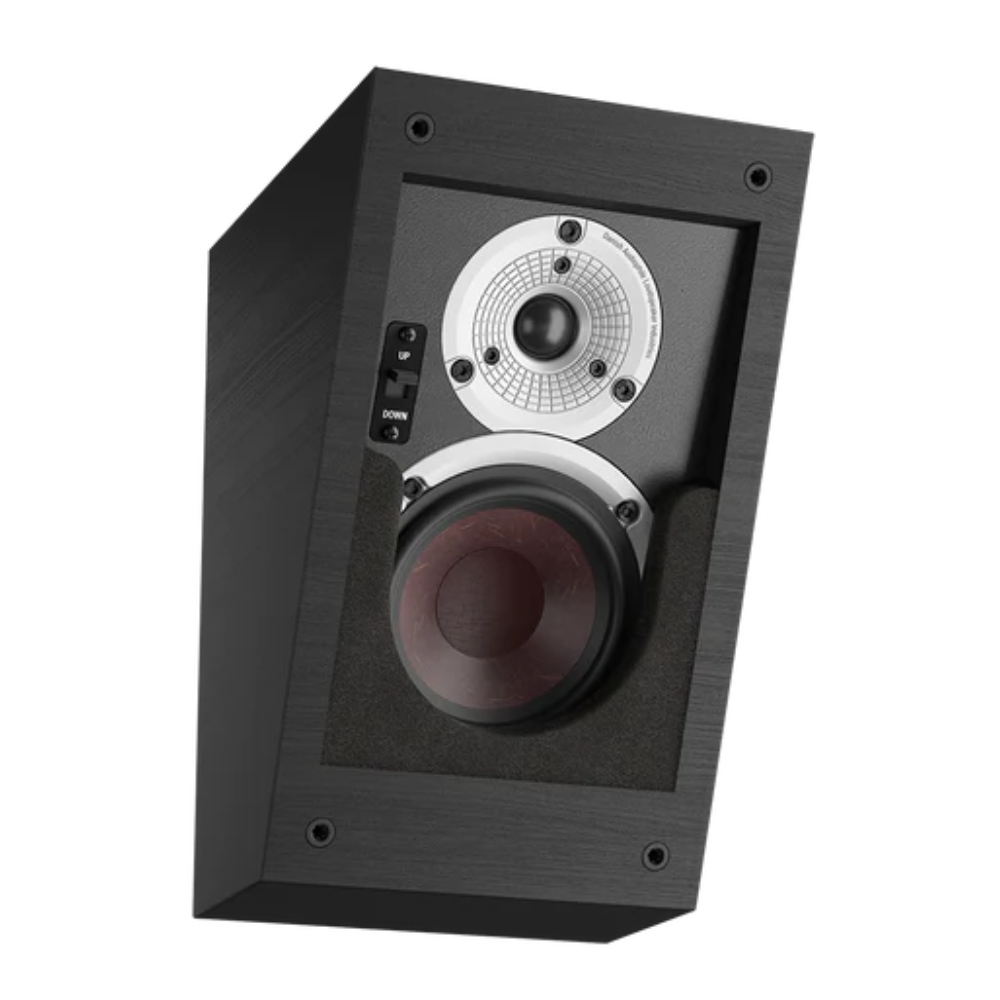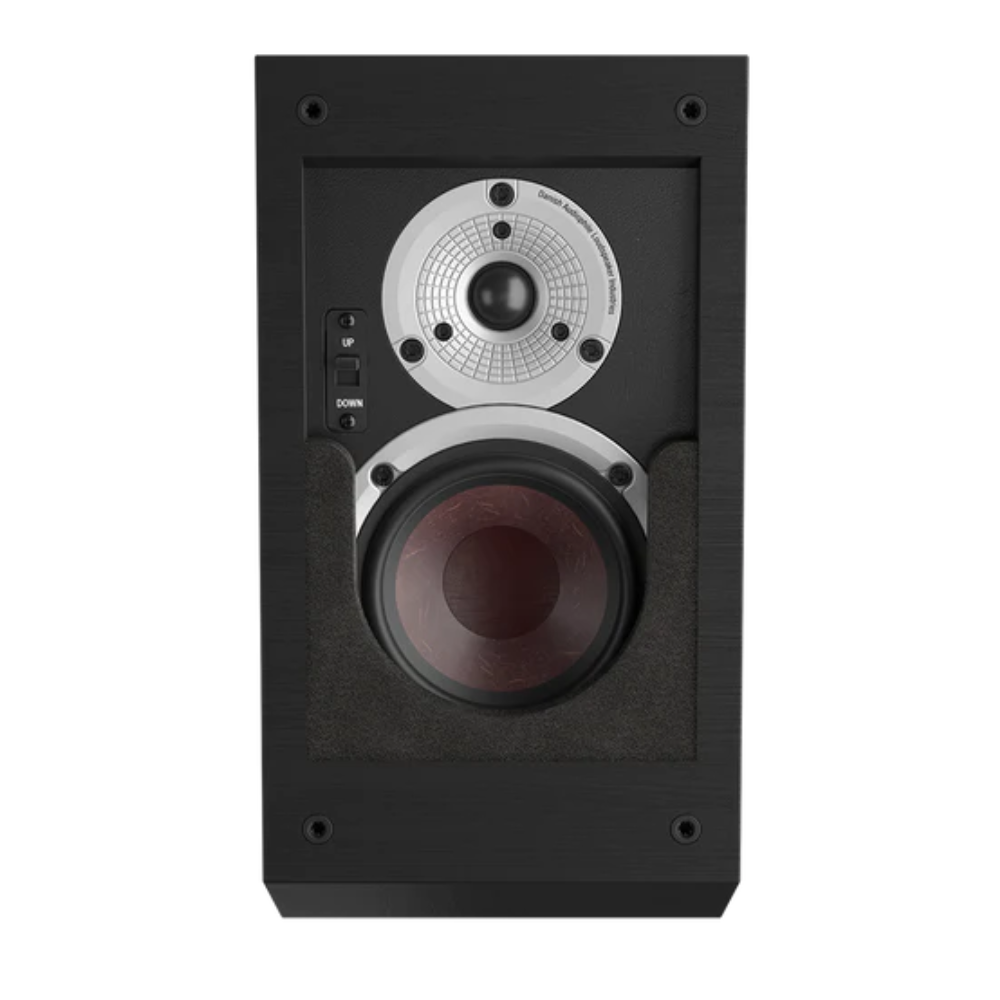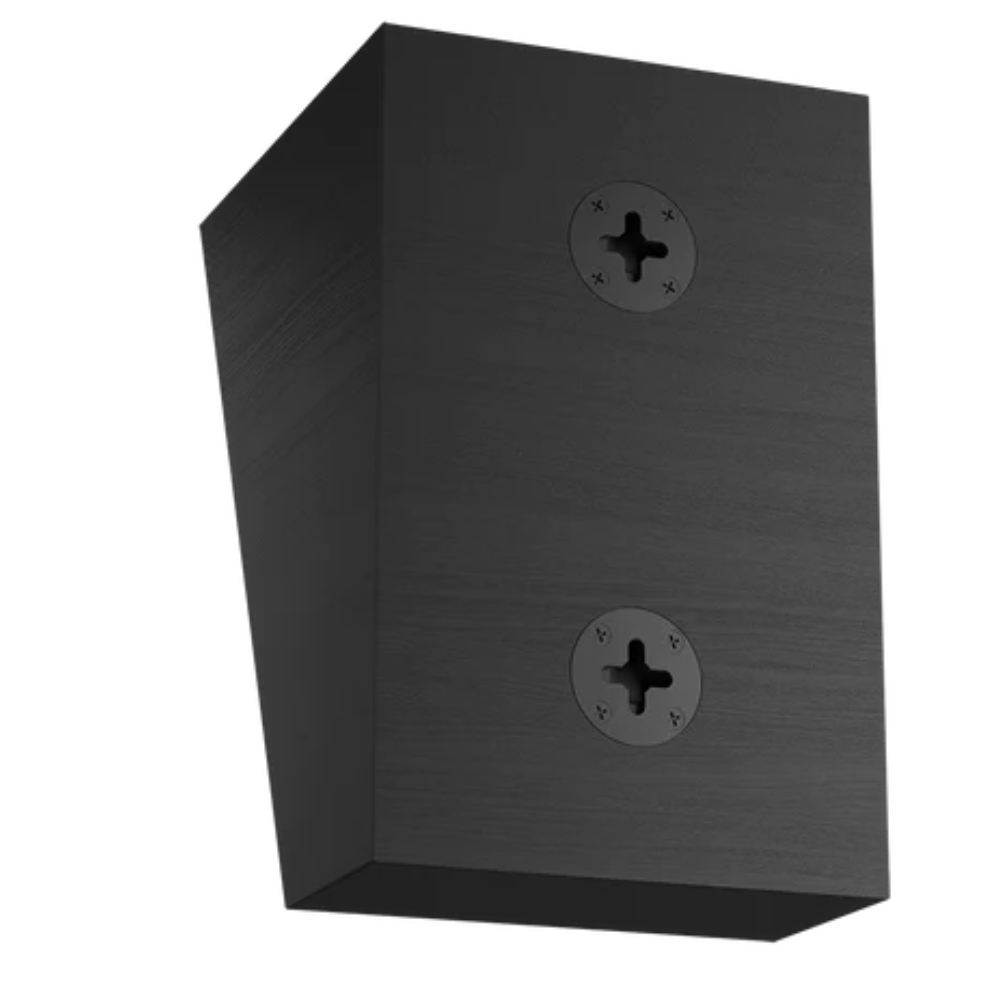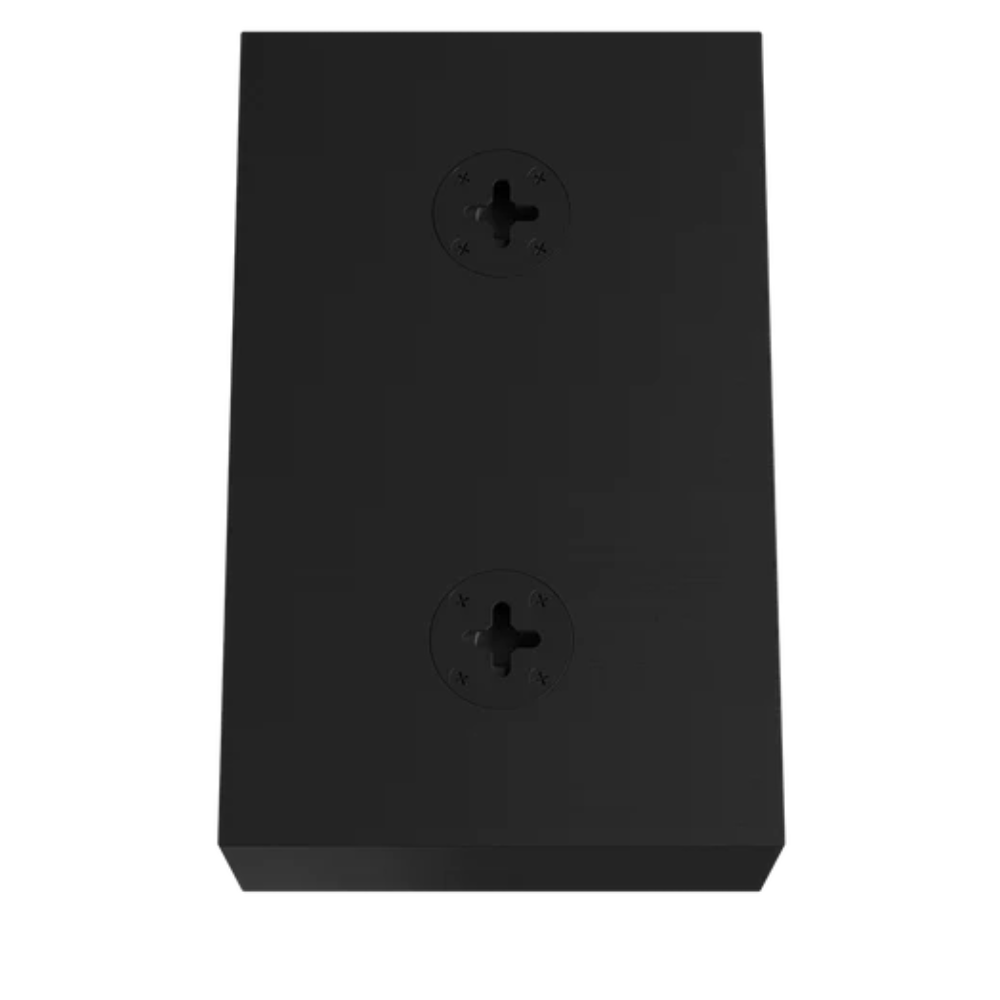 Dali Alteco C-1
---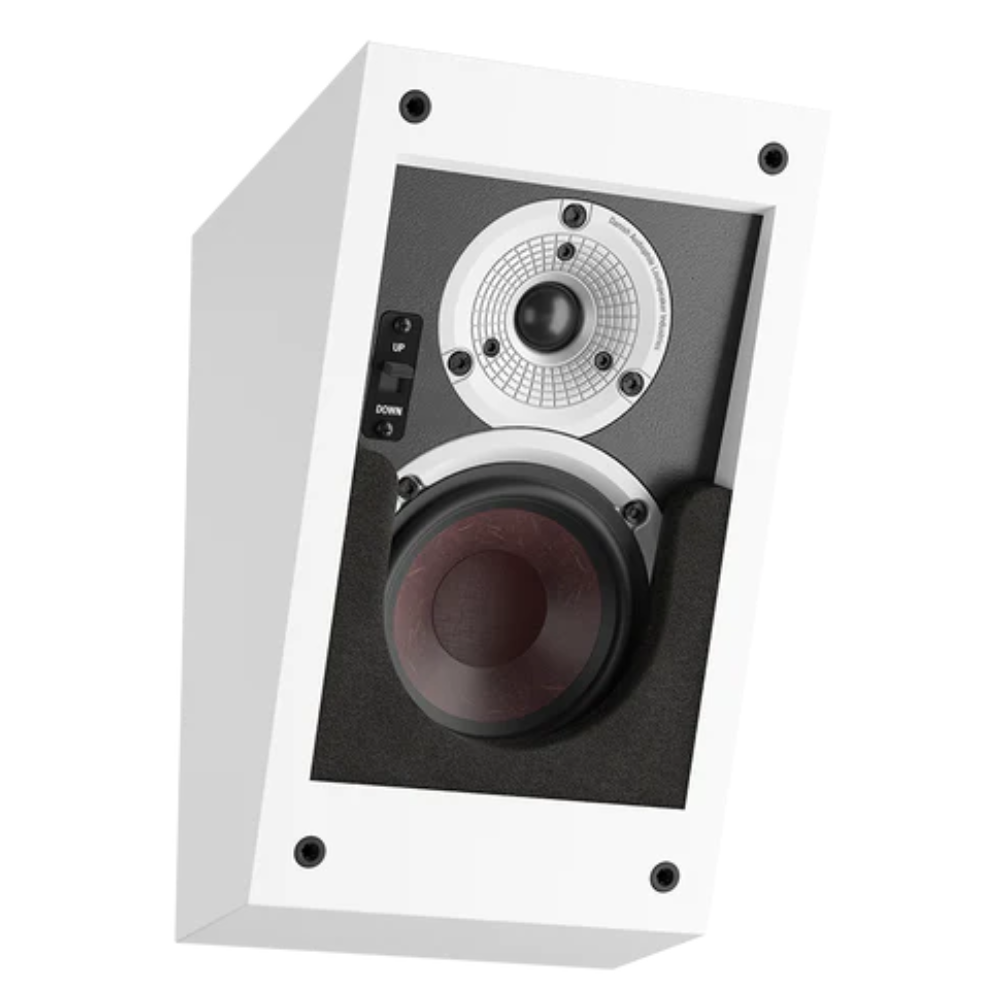 ALTECO C-1
The DALI ALTECO C-1 is a true multipurpose speaker. It adds Atmos, DTS-X and Auro-3D height information to an existing surround setup, and is a discreet on-wall solution for a stereo installation.
Frequency Range [+/- 3] dB [Hz]
Sensitivity [2.83V/1m] [dB]
Recommended Amp. Power [Watts]
Crossover Frequencies [Hz]
Low Frequency/Midrange Driver(s)
A MULTIPURPOSE SPEAKER
Adding height information to your surround setup
The ALTECO C-1 is a true multipurpose speaker when it comes to design and function. Whether you're adding height information to a surround setup, or looking for a pair of stereo speakers to fit discreetly into your home, the ALTECO C-1 is an attractive, flexible solution.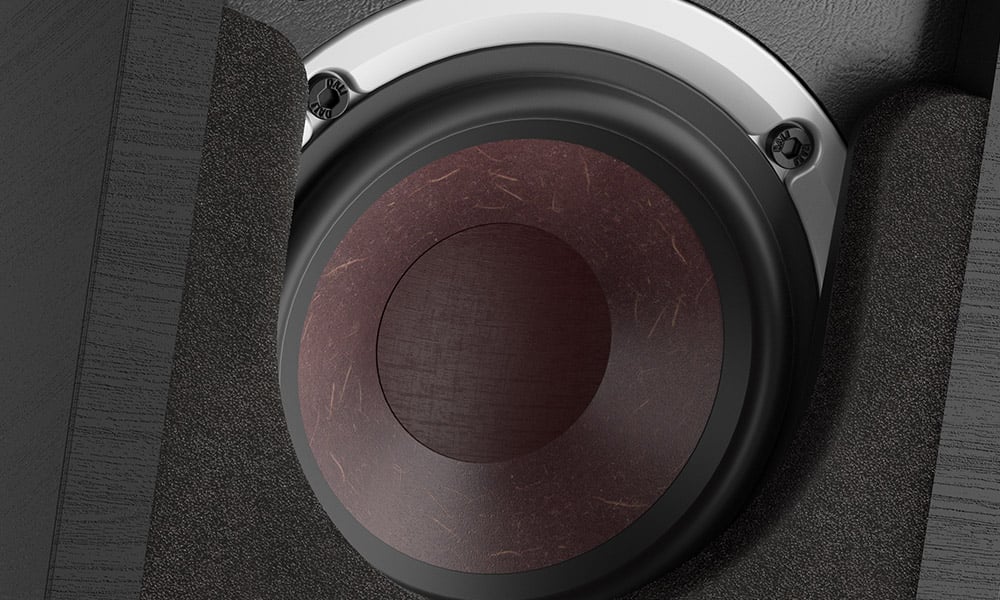 DALI DRIVERS
Featuring DALI's trademark cones made from wood fibre
Built around a 4½" low-loss wood fibre woofer and 21 mm ultra-light soft dome tweeter, the ALTECO C-1 brings great DALI sound to your listening room in a unique design. Our signature wood fibre cone is crafted from a mix of fine-grain paper and wood fibre pulp, creating an extremely rigid and lightweight membrane, while the uneven structure helps minimise unwanted surface resonances.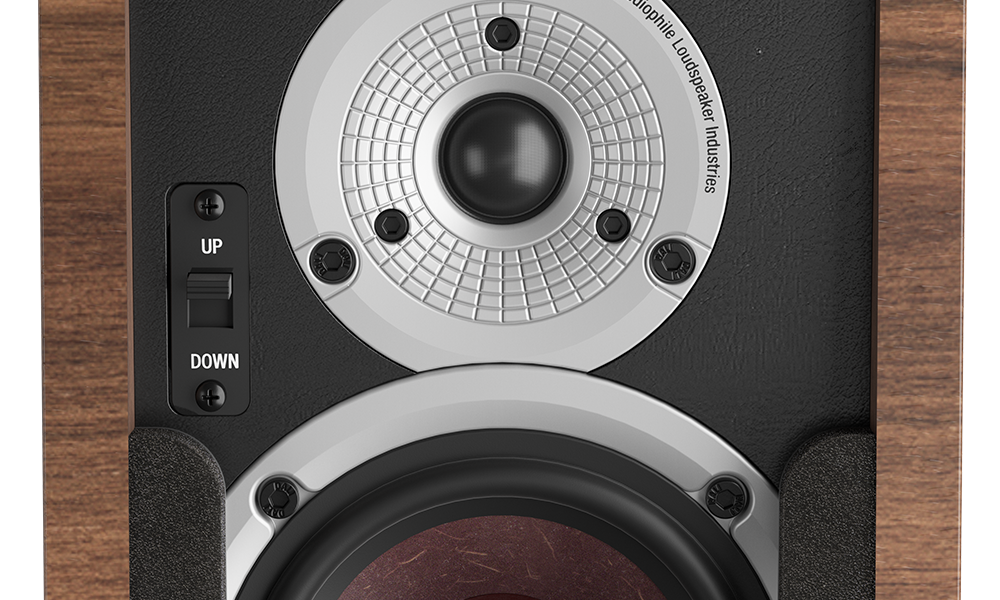 FLEXIBLE POSITIONING
Up or down-firing modes give you options
The angled front and dual sound modes give you flexibility when it comes to positioning the ALTECO C-1 around a room. Add height information to any surround setup by placing it on top of the front or rear speakers. It can also take the place of traditional front speakers placed high on the wall or horizontally on a sidewall. And with the flick of a switch, the ALTECO C-1 turns into a rear or surround speaker when positioned on the wall close to the listening position.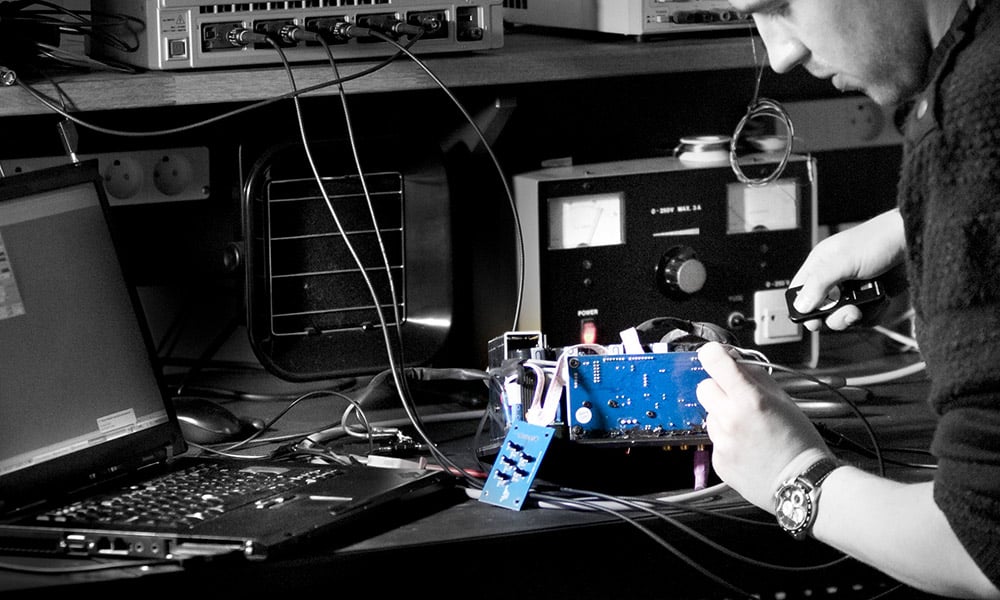 LOW LOSS COMPONENTS
Realistic audio experience
The function of any loudspeaker is to convert the electrical signal from an amplifier into a realistic audio experience for the listener, while minimising losses in the signal. Any distortion or colouration of the original signal caused by a speaker's drivers or enclosure can ruin the experience. By using only DALI designed, custom built drivers and crossovers made from quality components, the ALTECO C-1 achieves a signal loss close to zero.