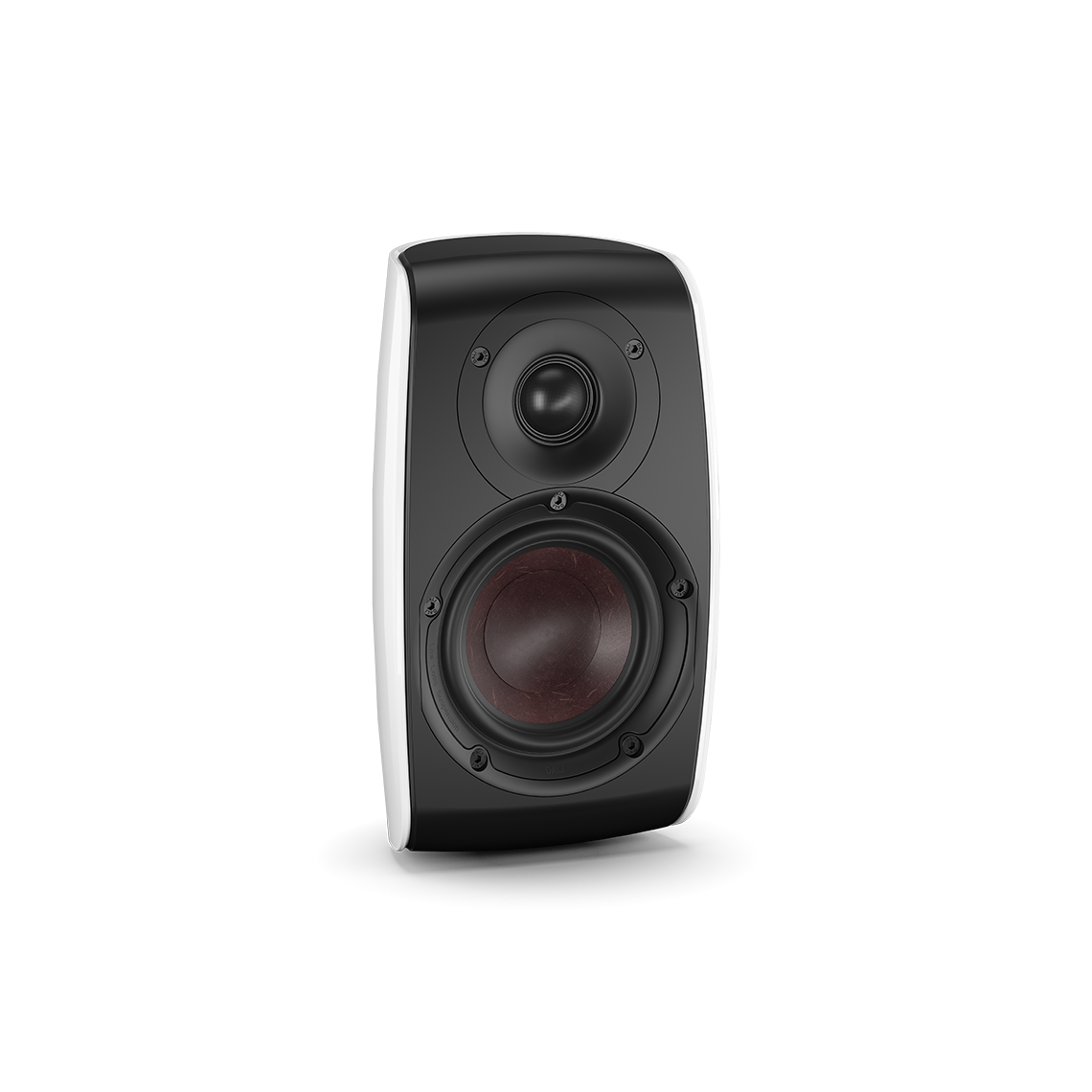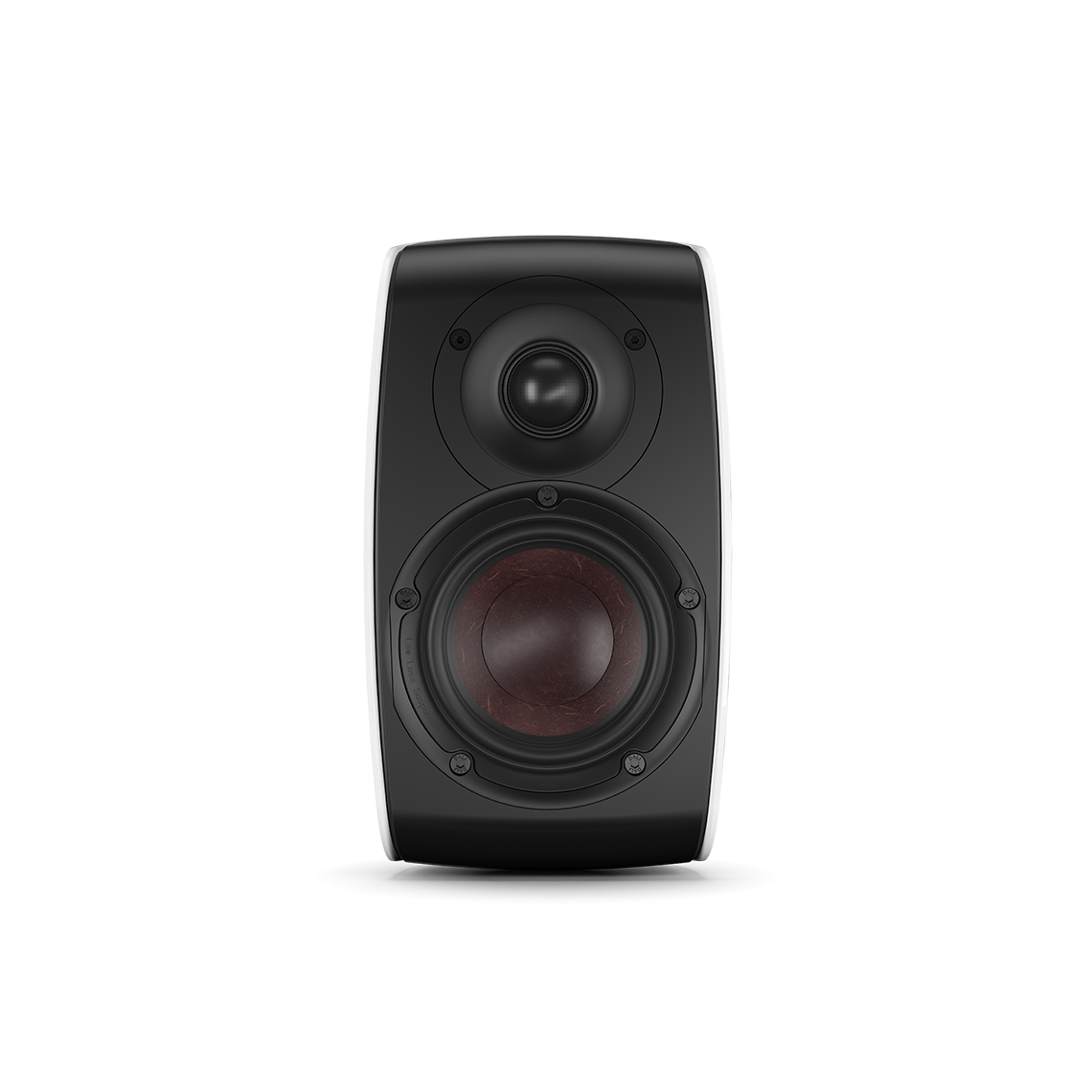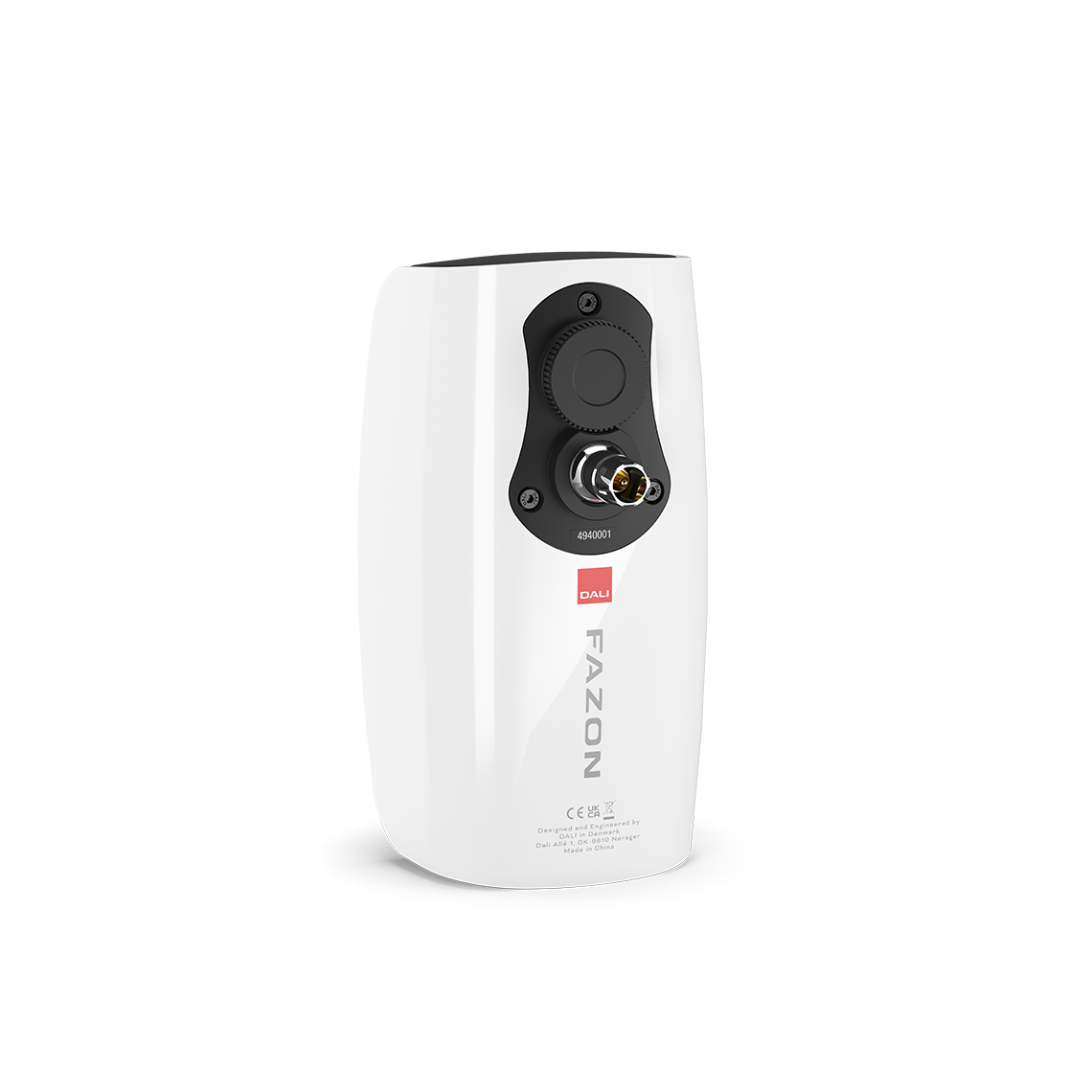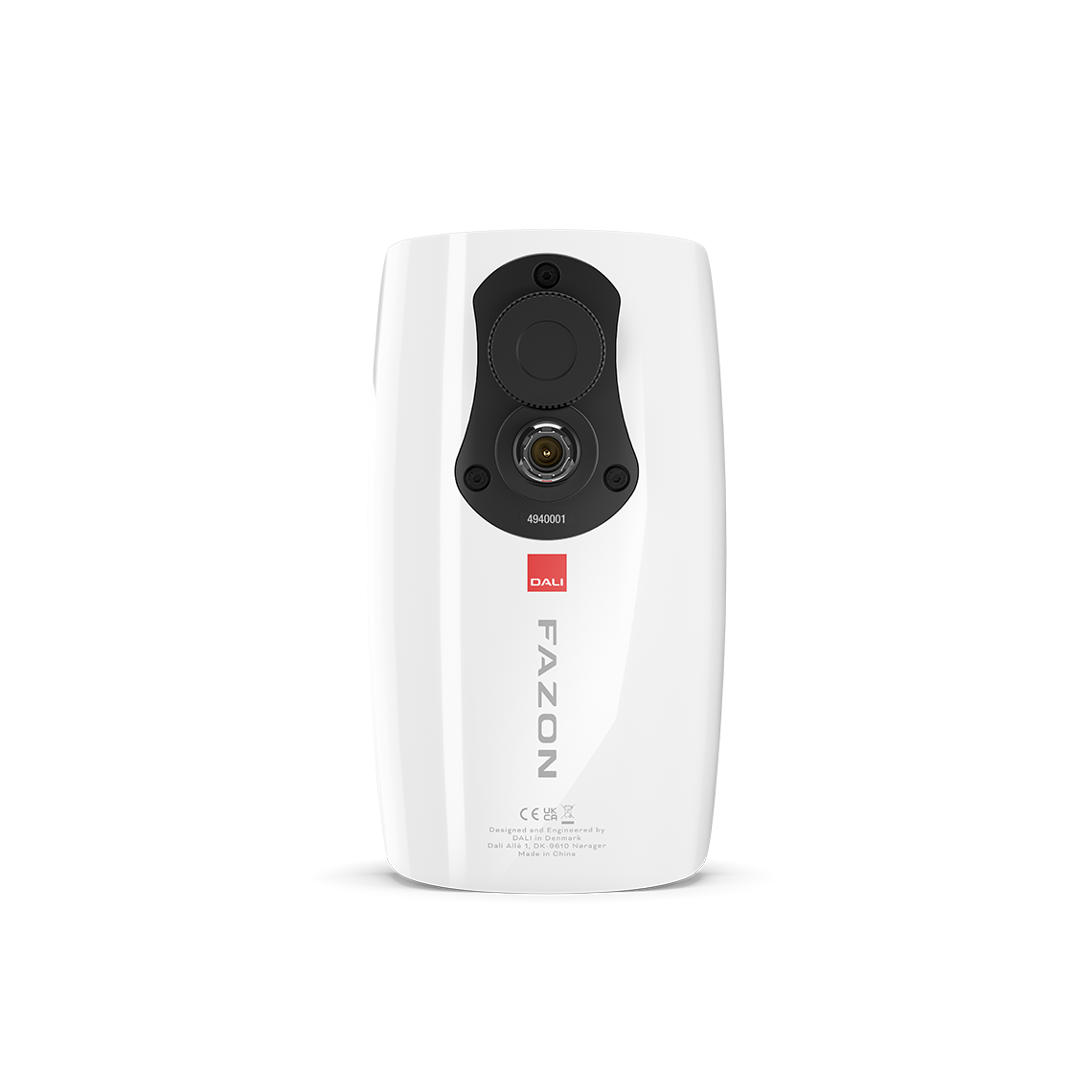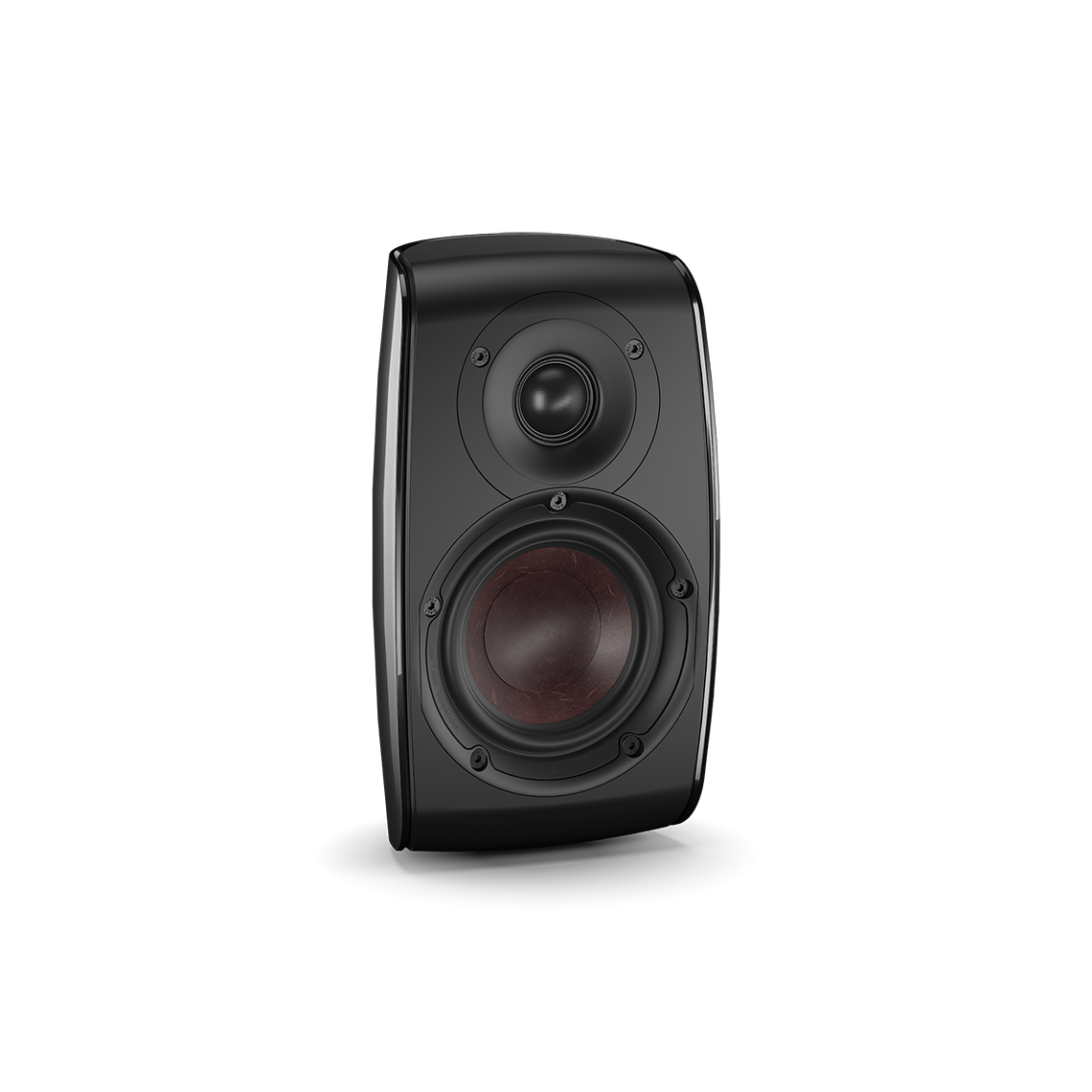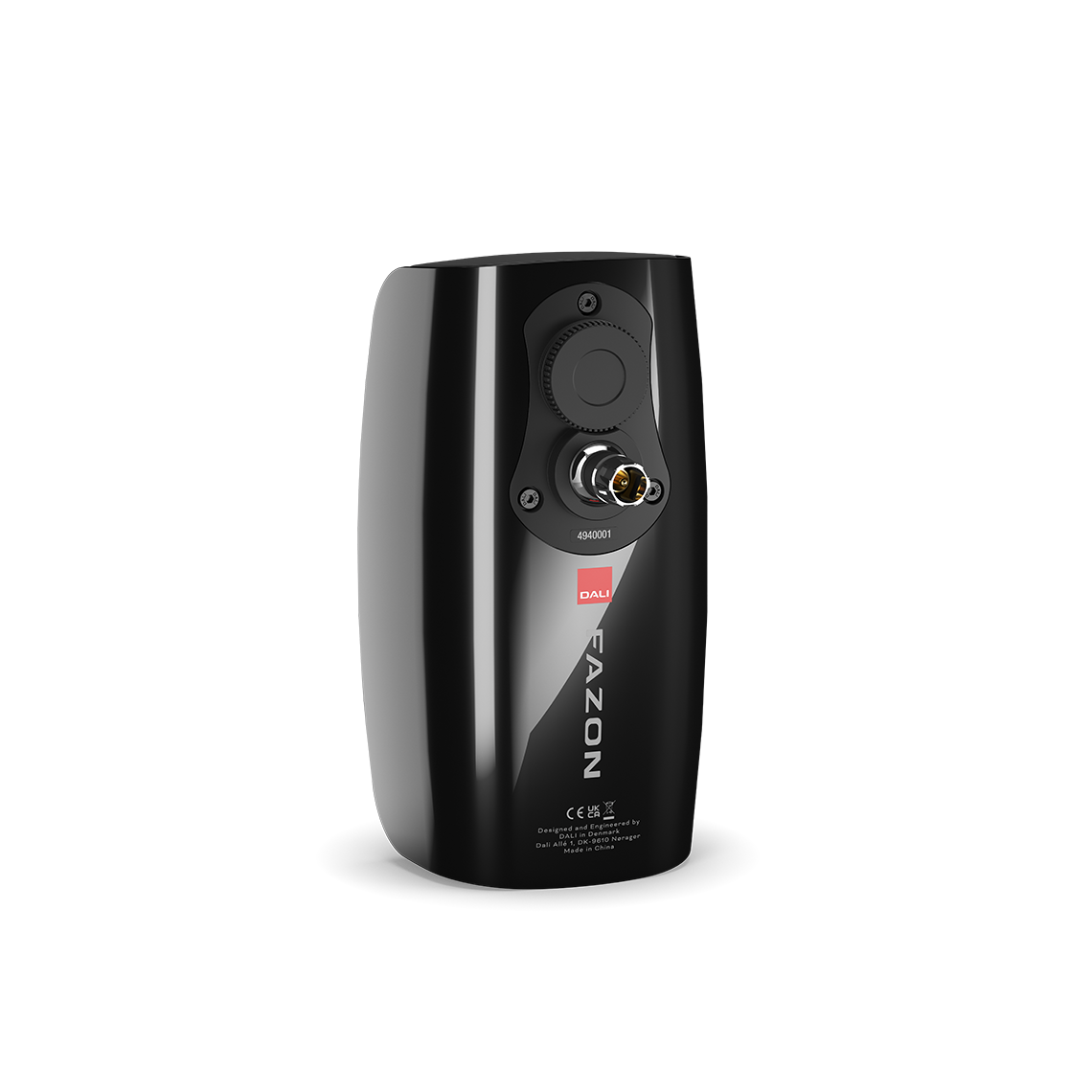 Dali Fazon SAT
---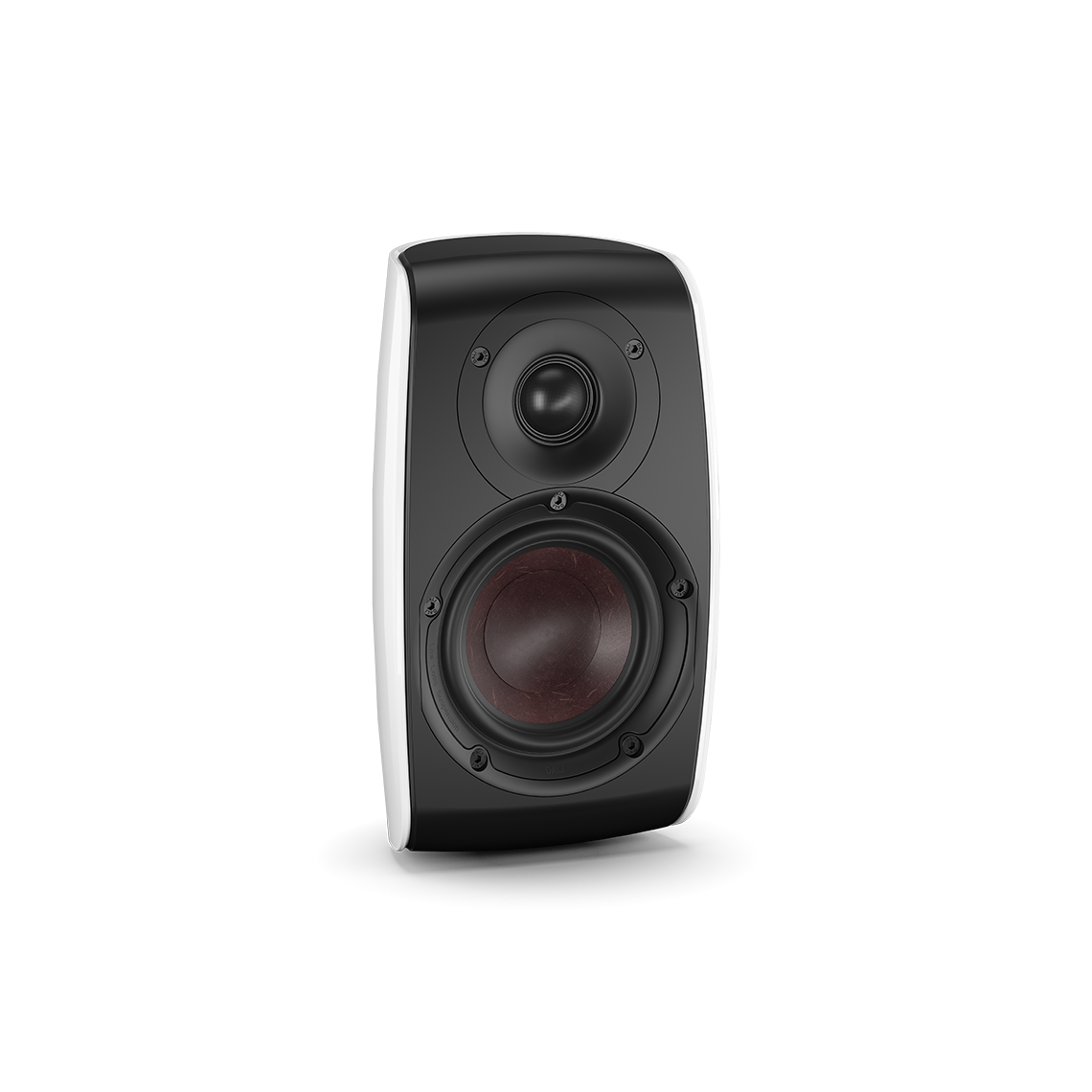 FAZON SAT
The DALI FAZON SAT is an elegant and stylish satellite speaker in die-cast aluminium. Its compact size makes it a discreet solution for any stereo, surround sound and TV setup.
Frequency Range [+/- 3] dB [Hz]
86 - 25,000
Sensitivity [2.83V/1m] [dB]
86
Recommended Amp. Power [Watts]
12 - 120
Crossover Frequencies [Hz]
1,8
High Frequency Driver
28 mm soft dome
Low Frequency/Midrange Driver(s)
1 x 4½"
Connection Input
Single wire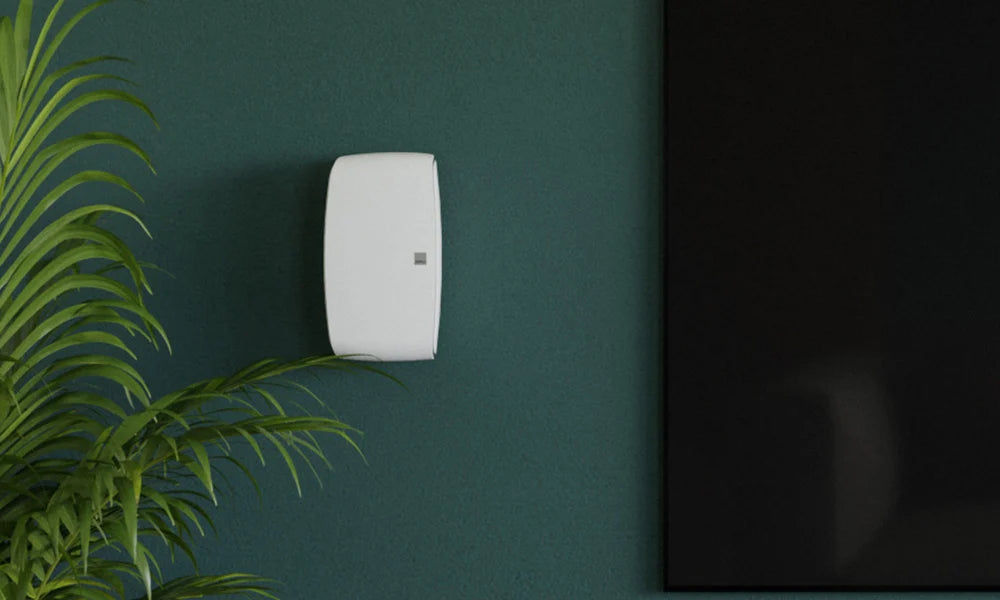 MULTIFUNCTIONAL ELEGANCE
A flexible speaker with stylish looks
The DALI FAZON SAT is an elegant satellite speaker that performs equally well for TV or stereo sound, or as part of a multichannel surround setup. It has a curved, high-gloss lacquered aluminium cabinet, coated composite front baffle, and a snug fitting grille held in place with magnets for quick and easy removal. The FAZON SAT also ships with a handy table stand for easy placement on a shelf.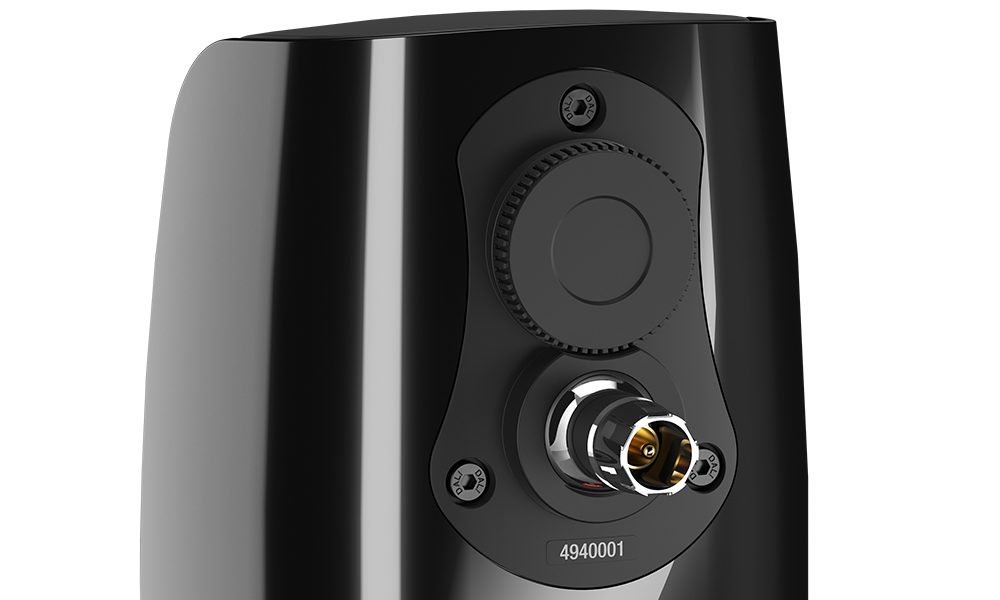 TWIST 'N' TILT
Flexible and innovative mounting
With its 360º pivoting Twist 'n' Tilt wall bracket, the FAZON SAT lets you recreate the best possible sound in any room. Tilt it up or down, left or right… it can even be mounted upside down.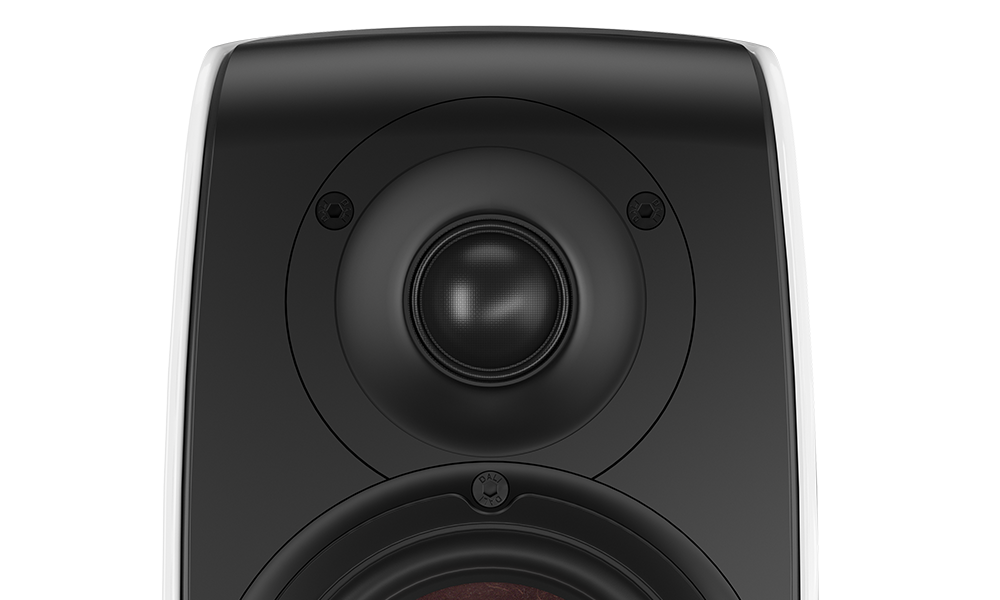 LIGHTWEIGHT SOFT DOME
An oversize tweeter for improved high frequency sound
The FAZON SAT features a lightweight 28 mm soft dome tweeter. The oversized dome reduces resonance frequency for improved low-end dynamics and better integration with the woofers, delivering a more natural character and improved resolution with finer details and microdynamics.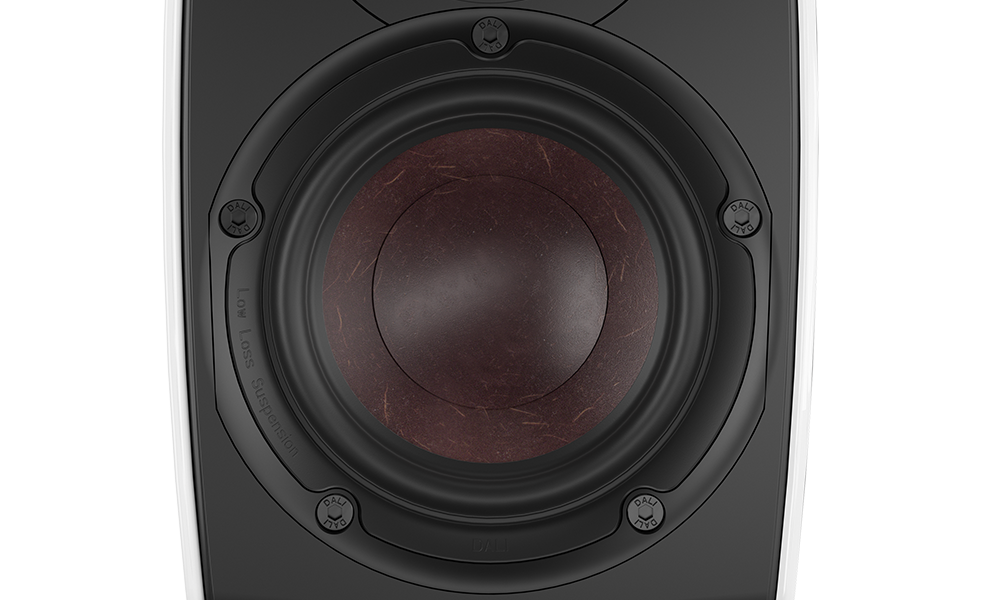 WOOD FIBRE CONE
Reproducing the finest details and dynamics in music without any loss
The 4½" low loss woofer is optimised with a wood fibre structured cone for reproducing the delicate midrange and bass frequencies. Constructed from a blend of fine-grain paper pulp reinforced with wood fibres, the woofer has a stiff, lightweight and uneven structure that helps minimise unwanted surface resonances.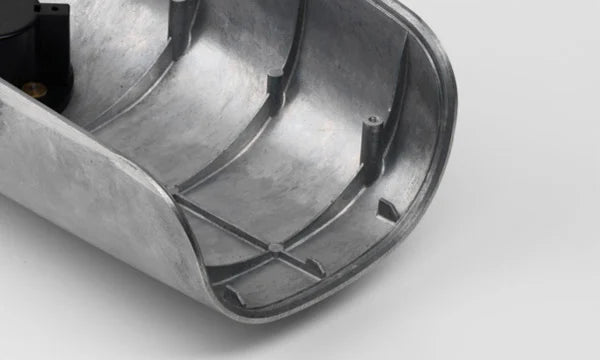 ALUMINIUM CABINET
Delivering richly defined detail and big bass response
The FAZON SAT's die-cast aluminium enclosure gives the speaker a stylish and elegant look. The high strength of aluminium also allows for thinner cabinet walls than less rigid materials, such as MDF or plastic. The thinner walls also create more internal volume for internal bracing and the sturdy, non-resonant bases and supports for the baffle and bracket connection.