Oberon 5
The DALI OBERON 5 is a compact and elegant floorstanding speaker that surprises with deep, tight bass, well-defined midrange and airy high frequencies. Enjoy natural and lifelike reproduction of any music or movie soundtrack.
Frequency Range [+/- 3] dB [Hz]
39 - 26,000
Sensitivity (2.83V/1m) [dB]
88
Nominal Impedance [ohms]
6
Recommended Amp. Power [Watts]
30 - 150
Crossover Frequencies [Hz]
2-way
Crossover Principle
1 x 29 mm soft dome
High Frequency Driver
2 x 5¼"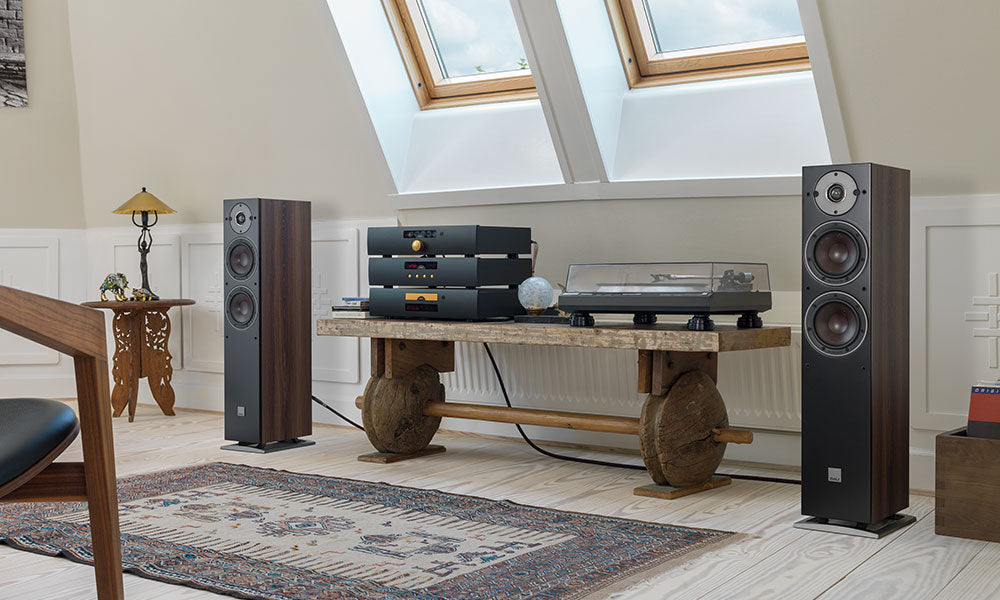 EASY INTEGRATION
Well-integrated sound, even off axis
The OBERON 5 is at home in any room. The driver materials and geometry we use are purpose-designed to achieve a wide dispersion pattern. The same principles have been applied in the design of the crossover to deliver a well-integrated sound, even when listening at a significant off-axis angle. An added benefit of a wide dispersion pattern is that harmonic distortion and diffractions causing frequency distortion are significantly reduced – this is also the reason why DALI speakers are not designed to be toed in.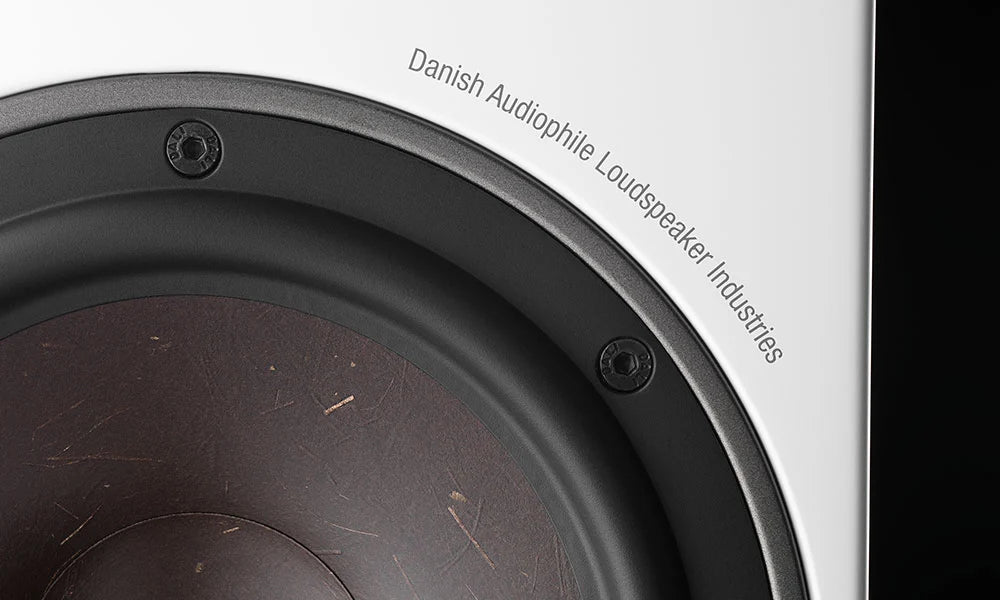 NEW WOOD FIBRE CONE
Optimised with a new wood fibre structure
The OBERON 5 features two 5¼" low loss woofers optimised with a new wood fibre structured cone dedicated to reproducing the delicate midrange and bass frequency area. Constructed from a blend of fine-grain paper pulp reinforced with wood fibres, the woofer creates a stiff, yet lightweight structure. And when combined with the low loss surround and spider suspension, the OBERON 5 woofer reproduces the most minute details in the signal, unfiltered and with high accuracy.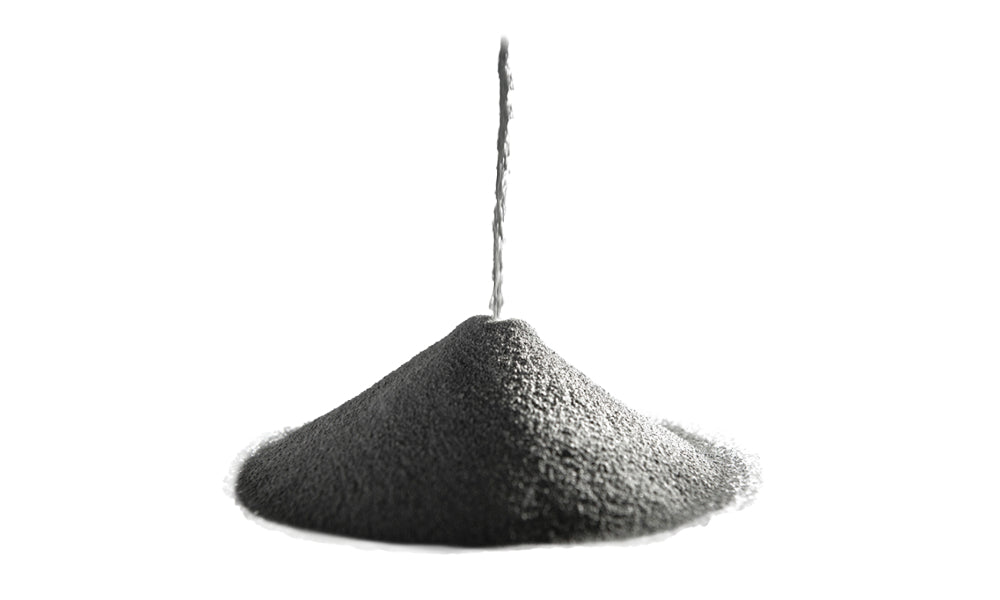 REDUCING DISTORTION
DALI's patented SMC (Soft Magnetic Compound)
The use of SMC (Soft Magnetic Compound) in the OBERON 5 greatly reduces mechanical distortion caused by hysteresis and eddy currents. The result is a magnet motor system with a drastic reduction in third-order distortion, which allows the OBERON 5 to deliver extended listening pleasure, a relaxed midrange and a surprising amount of detailing in its class.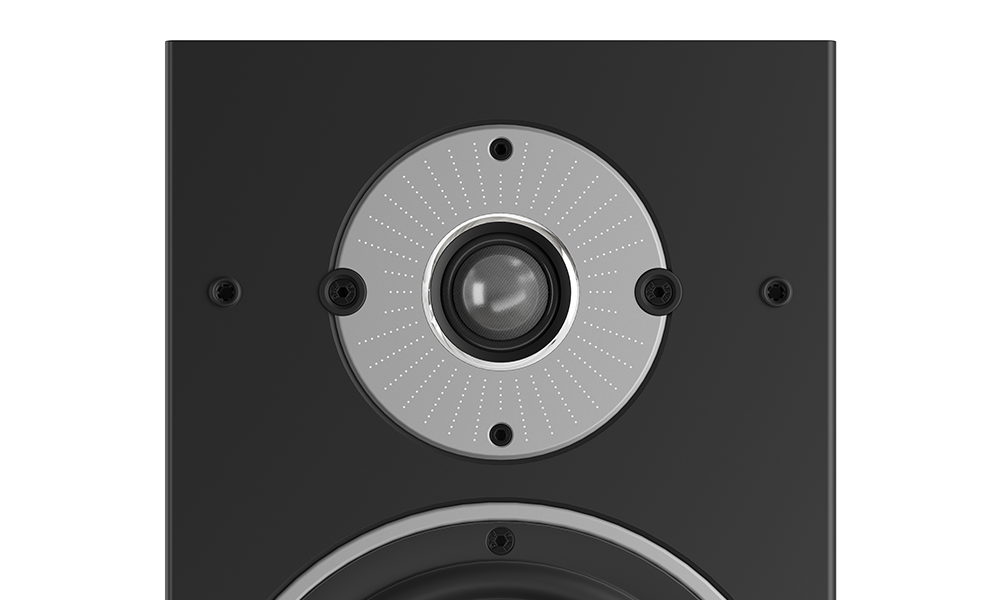 OVERSIZED SOFT DOME
Combining well-proven technologies with new features
The oversized 29 mm ultra-lightweight soft dome tweeter was specifically developed for the OBERON series, combining well-proven technologies from our existing DALI ranges with new features. The large size of the membrane lets the tweeter generate higher sound pressure with less excursion, keeping the voice-coil motion to a controlled minimum. The tweeter front plate near the dome has been designed with similar geometry to the OPTICON and RUBICON tweeters to create the optimal working conditions for the soft dome. This results in extended frequency response, wide dispersion and low colouration.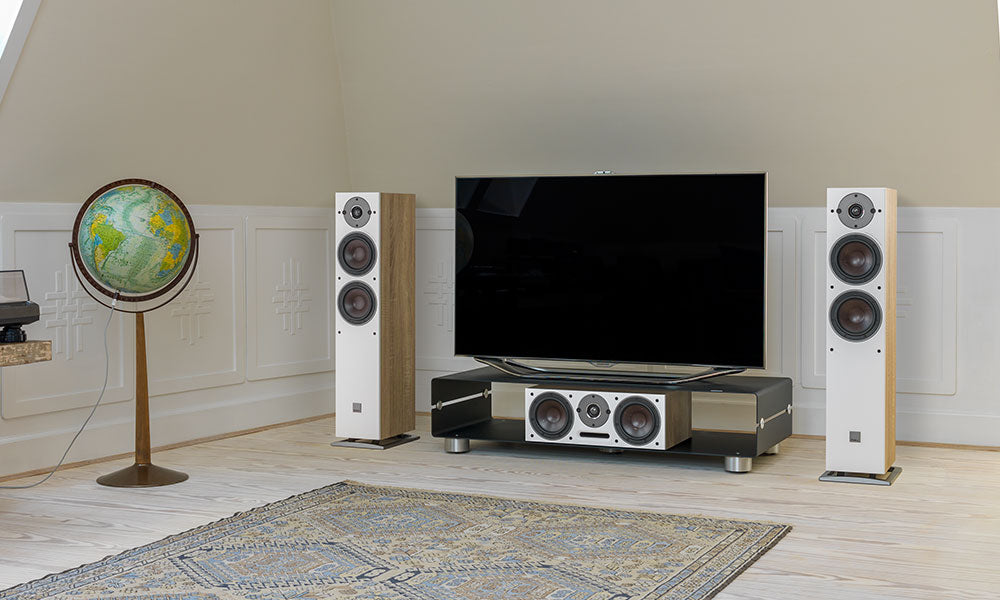 OPTIMISED CABINET
Cabinet design isn't just about good looks
The OBERON 5 cabinet is constructed from a high density, CNC machined MDF board dressed in high-grade vinyl. The extremely rigid structure is achieved with solid bracings across the inside of the cabinet, which practically eliminates cabinet resonance. The bass ports at the rear of the cabinet optimise room integration by using a rear wall surface to improve bass performance. The elegantly shaped aluminium base also gives the floorstanding OBERON 5 a lighter, elevated look.