OBERON ON-WALL
The DALI OBERON ON-WALL is a slim, discreet and surprisingly powerful on-wall speaker. Featuring a unique down-firing bass port system, the OBERON ON-WALL renders large-speaker audio in an attractive, compact design.
Power Output
80W RMS into 8 Ohms, 120W RMS into 4 Ohms
Digital Audio Inputs
1 x S/PDIF coaxial, 2 x TOSLINK optical, 1 x USB audio, Bluetooth (integrated)
Compatibility
TOSLINK optical: 16/24bit 32-96kHz PCM only, S/PDIF coaxial: 16/24bit 32-192kHz PCM only, USB: audio profile 1.0/2.0 (default 2.0), up to 24-bit 384kHz PCM, up to DSD256 or DoP256, Bluetooth: 4.2 A2DP/AVRCP supporting up to aptX HD (24bit 48kHz)
Bluetooth Aptx Hd Receiver Built-In
Outputs
Speakers A+B, 3.5mm headphone, Preamp Output, Subwoofer Output
Standby Power Consumption
Dimensions (H X W X D)
115 x 430 x 341mm (4.5 x 16.9 x 13.4")
Box Contents
CXA81 Integrated Amplifier, Power Cable, 3 x AAA Batteries, Remote Control, Control Bus Cable, Bluetooth antenna, Quick Start Guide, Safety Guide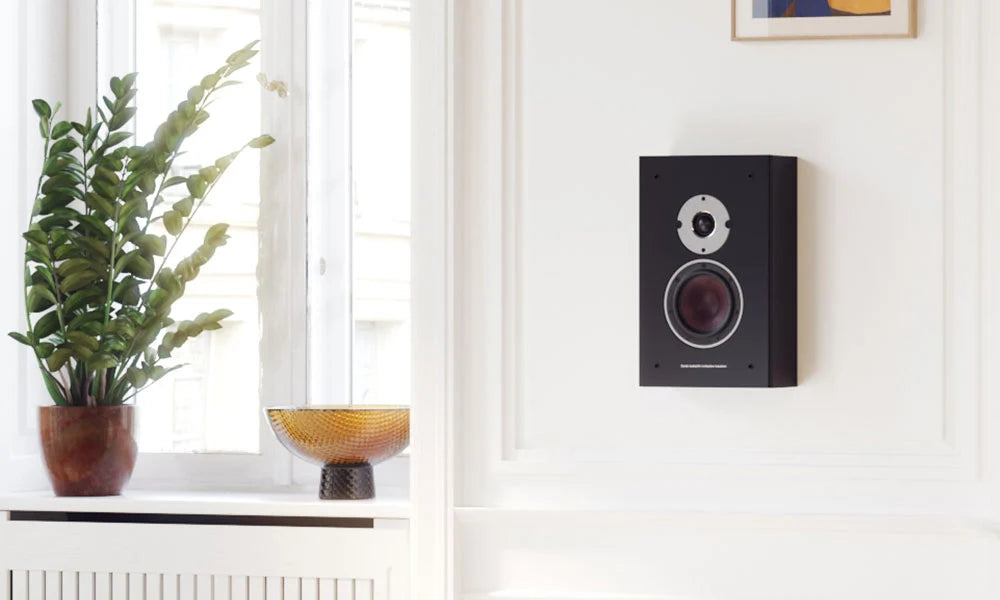 EASY INTEGRATION
The perfect choice for stereo and surround sound
With the OBERON ON-WALL, we've combined the best elements from our existing speaker range to create an on-wall speaker that delivers on audio quality, looks and versatility. The unique down-firing bass port design lets the OBERON ON-WALL use the wall to extend the bass performance, making it the perfect choice for both stereo and surround-sound setups. We've also made it easy to integrate the speaker into any room, as the driver materials and geometry create a wide dispersion pattern in the listening area so you can experience well-integrated sound, even off axis.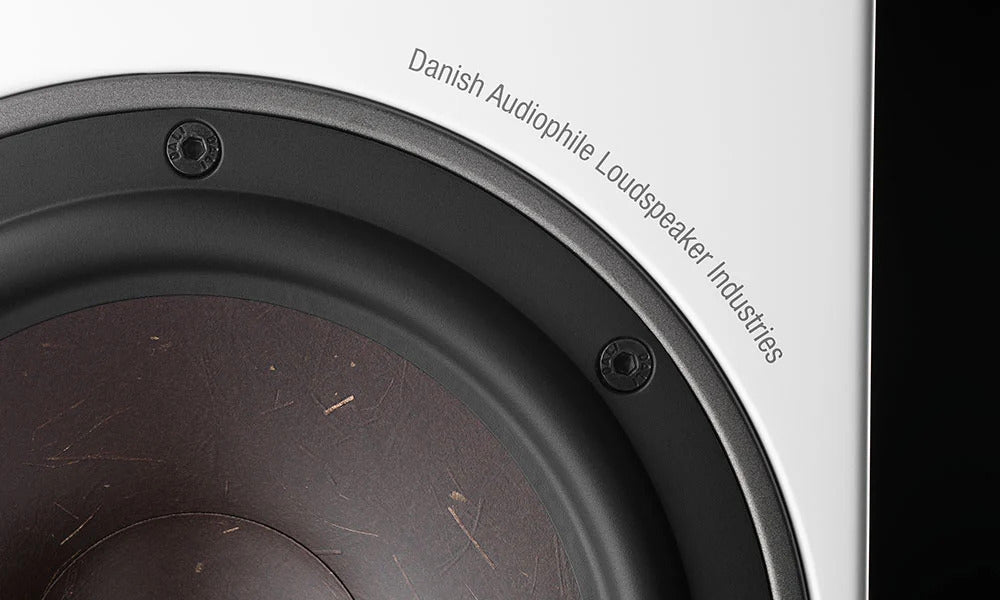 NEW WOOD FIBRE CONE
Optimised with a new wood fibre-structured cone
The 5¼" low loss woofer used in the OBERON ON-WALL has been optimised with a new wood fibre structured cone dedicated to reproducing the delicate midrange and bass frequency area. Constructed from a blend of fine-grain paper pulp reinforced with wood fibres, the woofer has a stiff, yet lightweight structure. And when combined with the low loss surround and spider suspension, the OBERON ON-WALL woofer reproduces the most minute details in the signal, unfiltered and with high accuracy.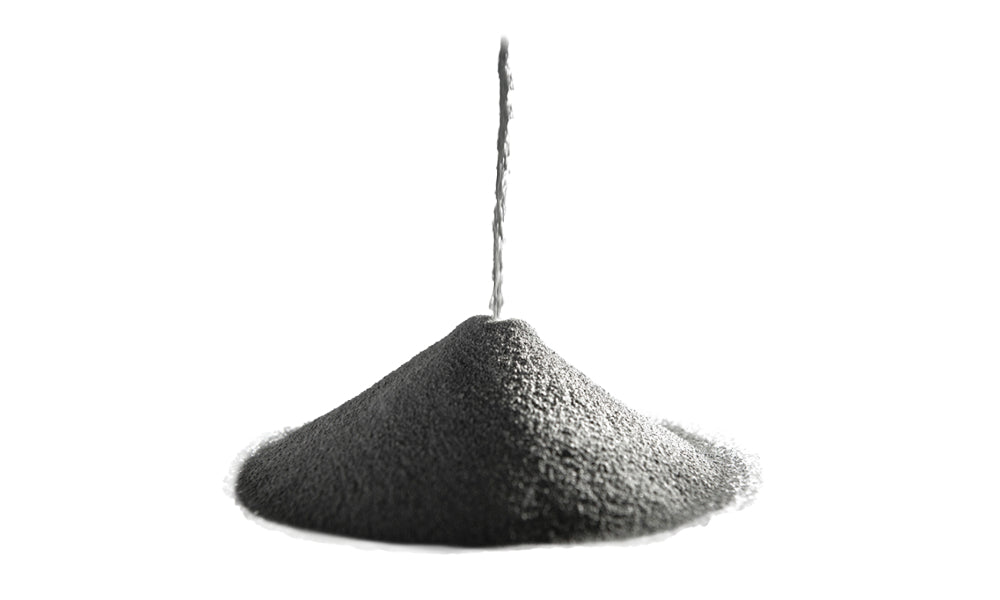 REDUCING DISTORTION
DALI's patented SMC (Soft Magnetic Compound)
The use of SMC (Soft Magnetic Compound) in the OBERON ON-WALL greatly reduces mechanical distortion caused by hysteresis and eddy currents. The result is a magnet motor system with a drastic reduction in third-order distortion, which allows the OBERON ON-WALL to deliver extended listening pleasure, a relaxed midrange and a surprising amount of detailing in its class.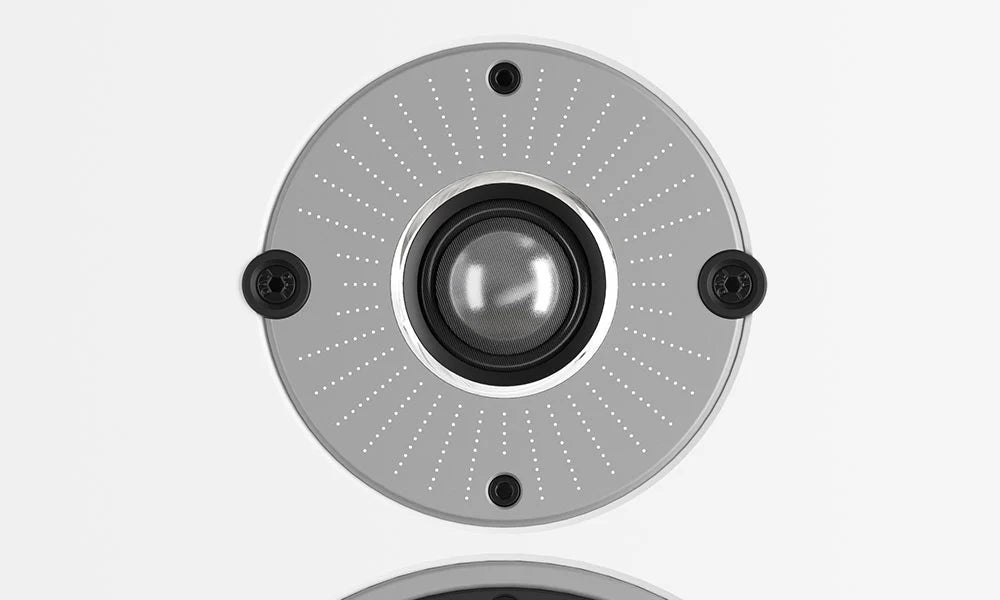 OVERSIZED SOFT DOME
Combining well-proven technologies with new features
The oversized 29 mm ultra-lightweight soft dome tweeter was specifically developed for the OBERON series, combining well-proven technologies from our existing DALI ranges with new features. The large size of the membrane lets the tweeter generate higher sound pressure with less excursion, keeping the voice-coil motion to a controlled minimum. The tweeter front plate near the dome has been designed with similar geometry to the OPTICON and RUBICON tweeters to create the optimal working conditions for the soft dome. This results in extended frequency response, wide dispersion and low colouration.
OPTIMISED CABINET
A rigid structure that practically eliminates resonance
The OBERON ON-WALL cabinet is constructed from a high density, CNC machined MDF board dressed in high-grade vinyl. The extremely rigid structure is achieved with solid bracings across the inside of the cabinet, which practically eliminates cabinet resonance. To optimise the timing, the speaker is fitted with acoustic damping material internally along the sides, top and bottom. This creates a more direct contact between the woofer and bass port, which delivers more precise bass and increased midrange attack.
UNIQUE BASS PORT
Making use of the wall to extend bass performance
With its unique bass port design, the OBERON ON-WALL takes things to a whole new level. Originally introduced in the DALI RUBICON LCR, the OBERON ON-WALL bass ports fire downwards, allowing the ports and the wall to work together to extend the bass reproduction far beyond what would otherwise be possible from such a compact cabinet.