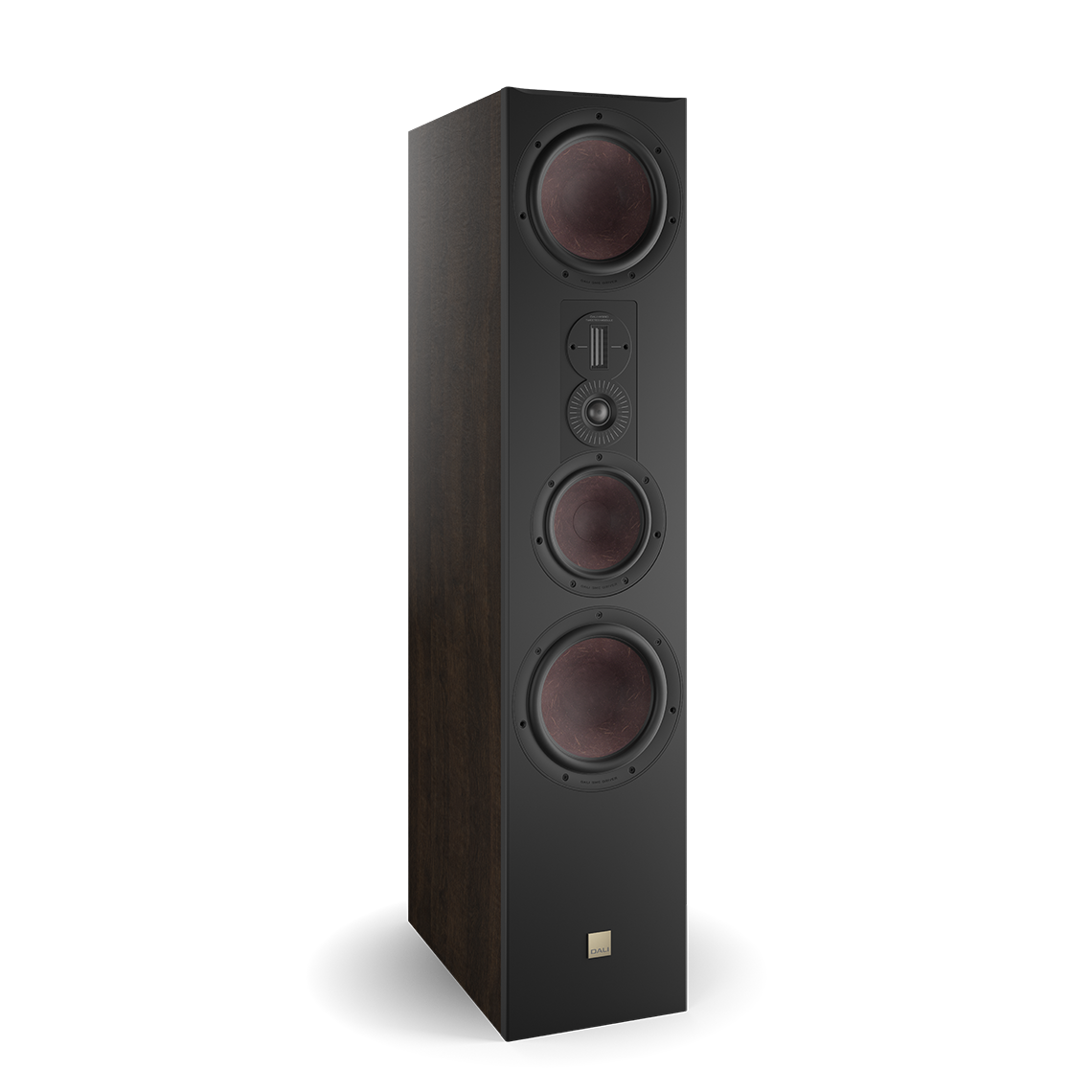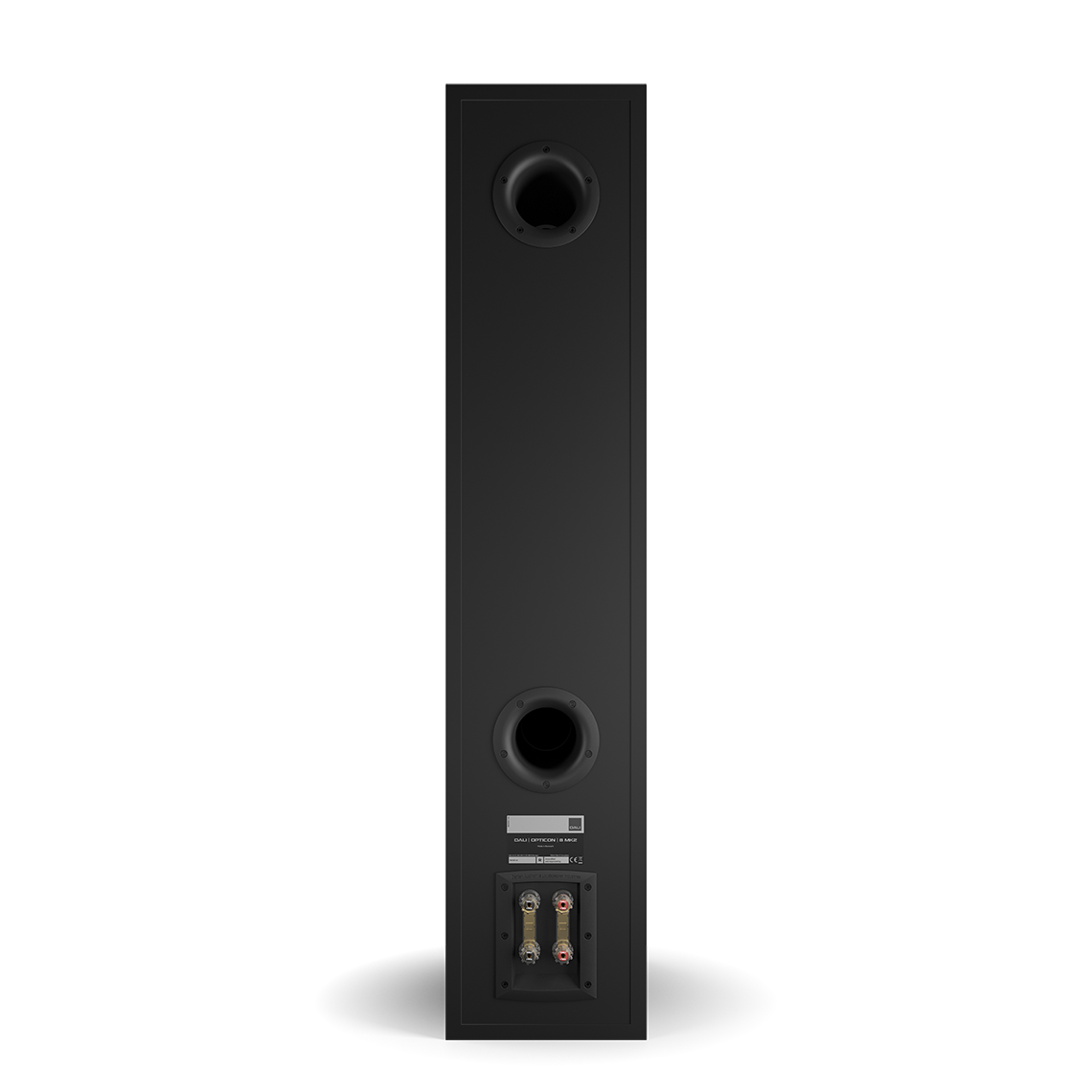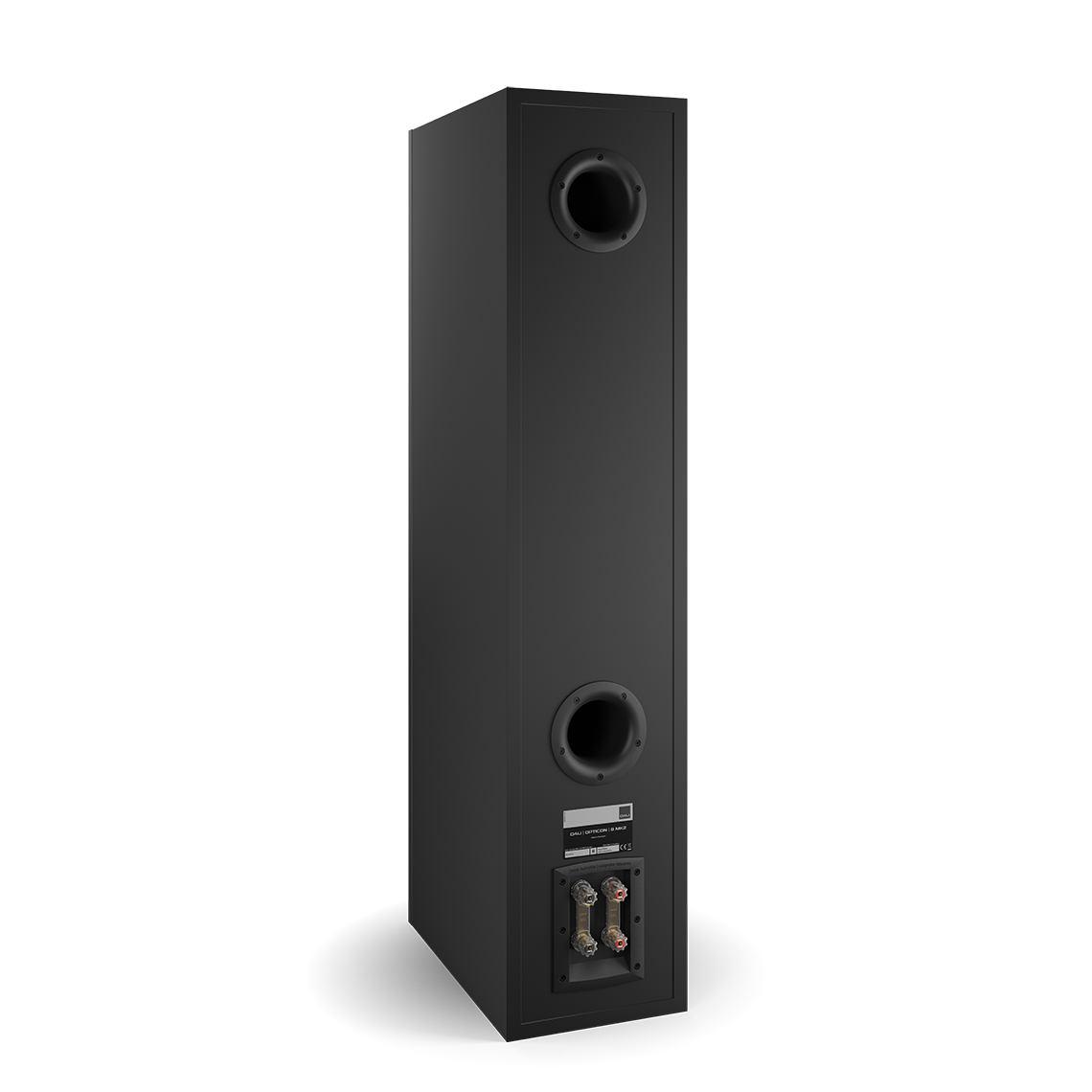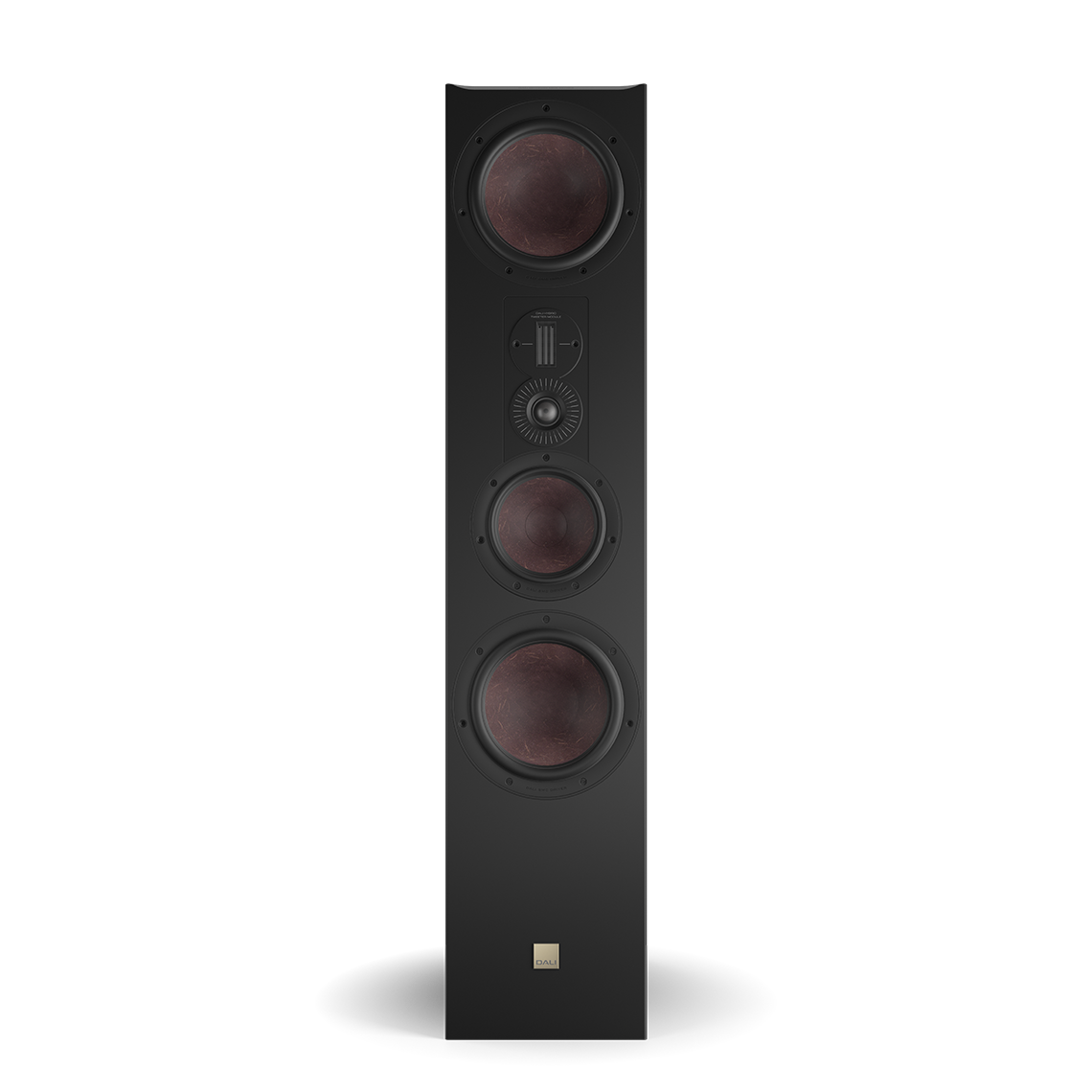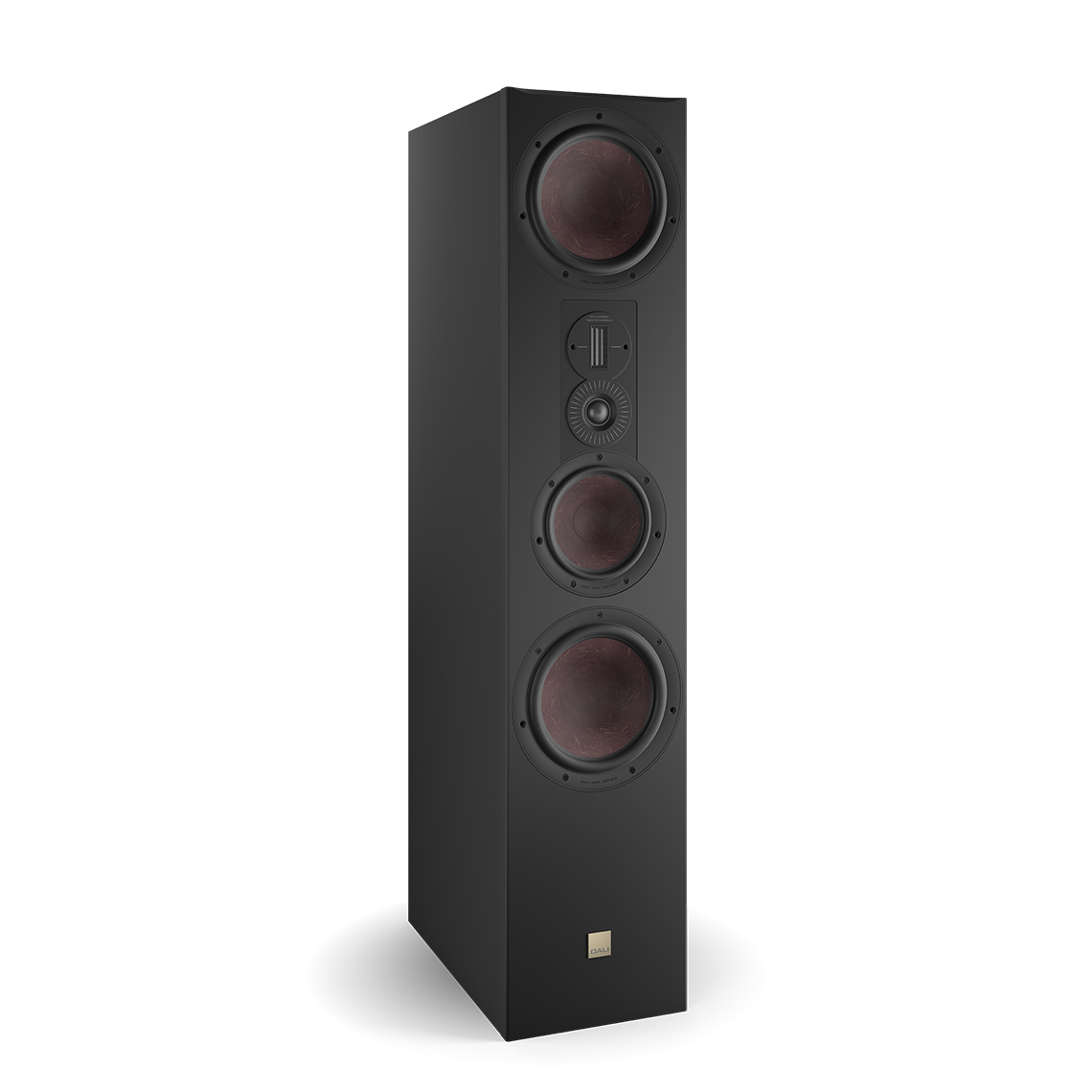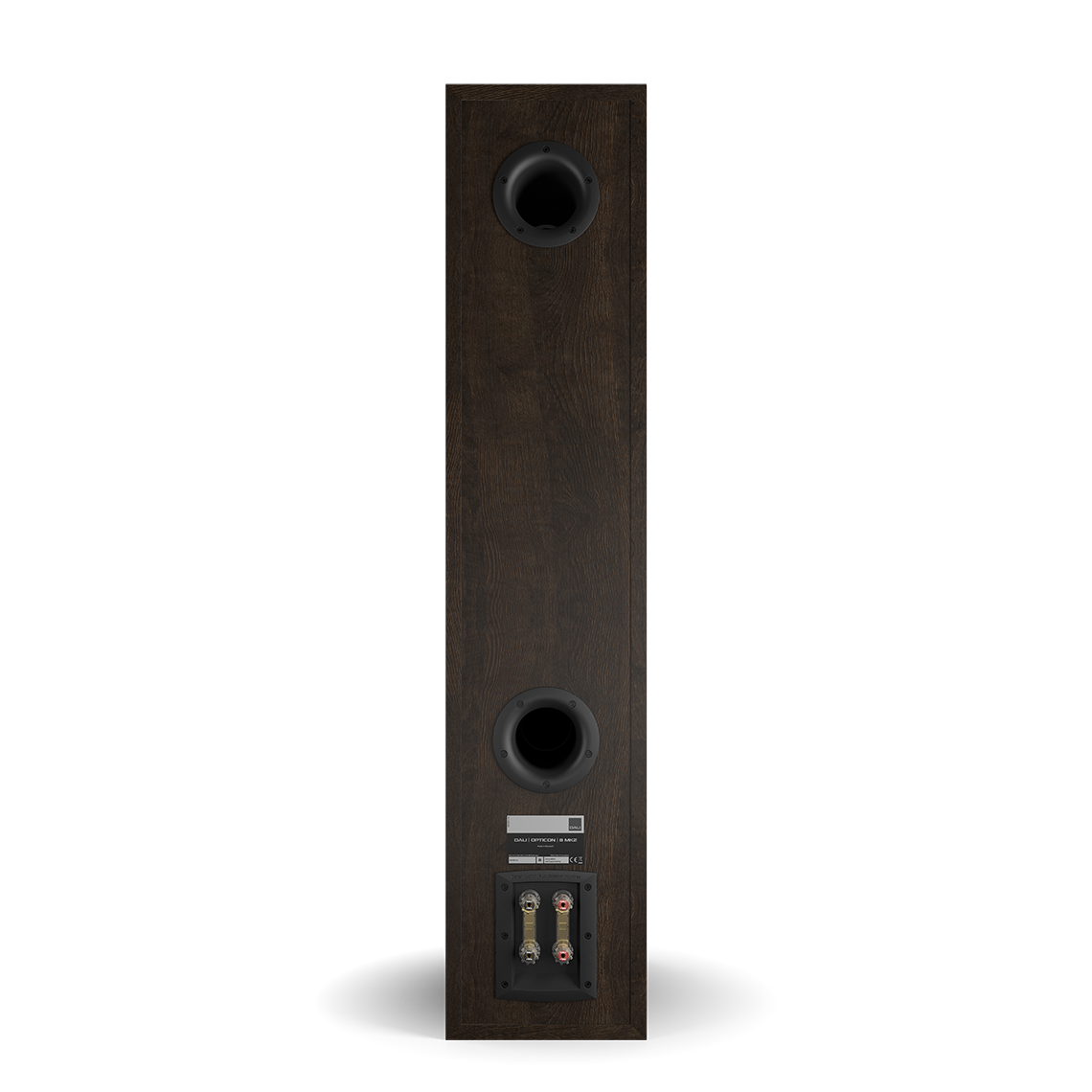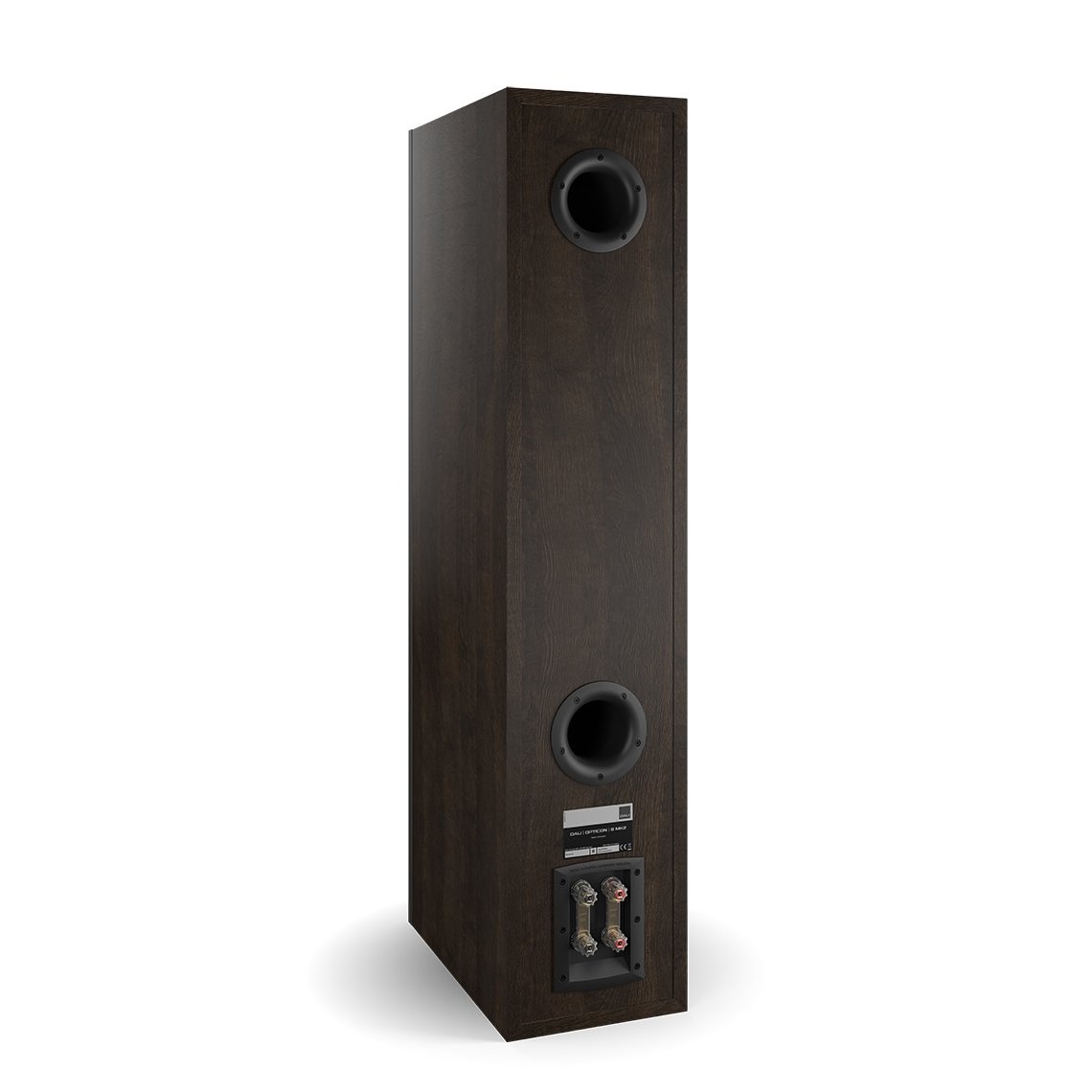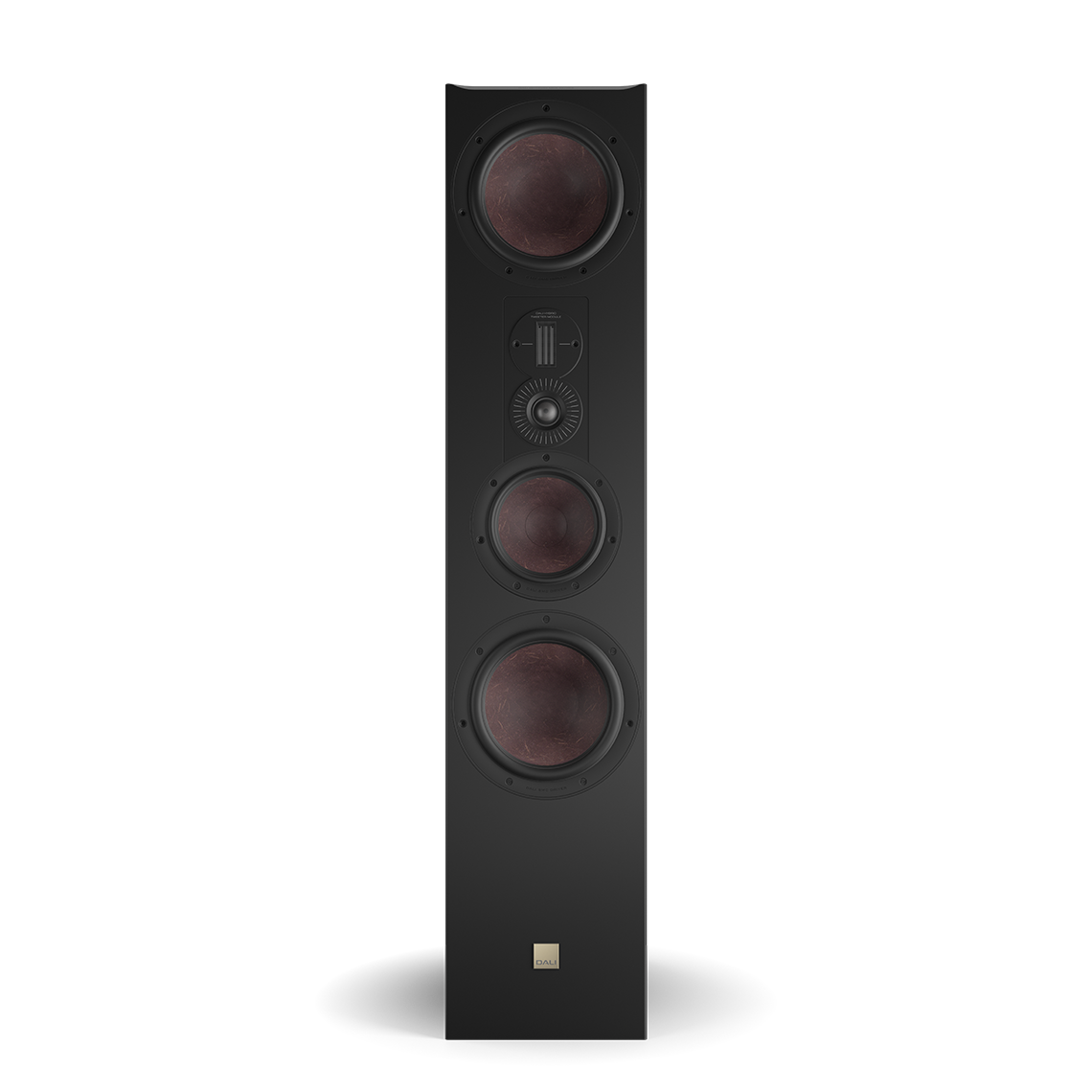 Dali Opticon 8 MK2
---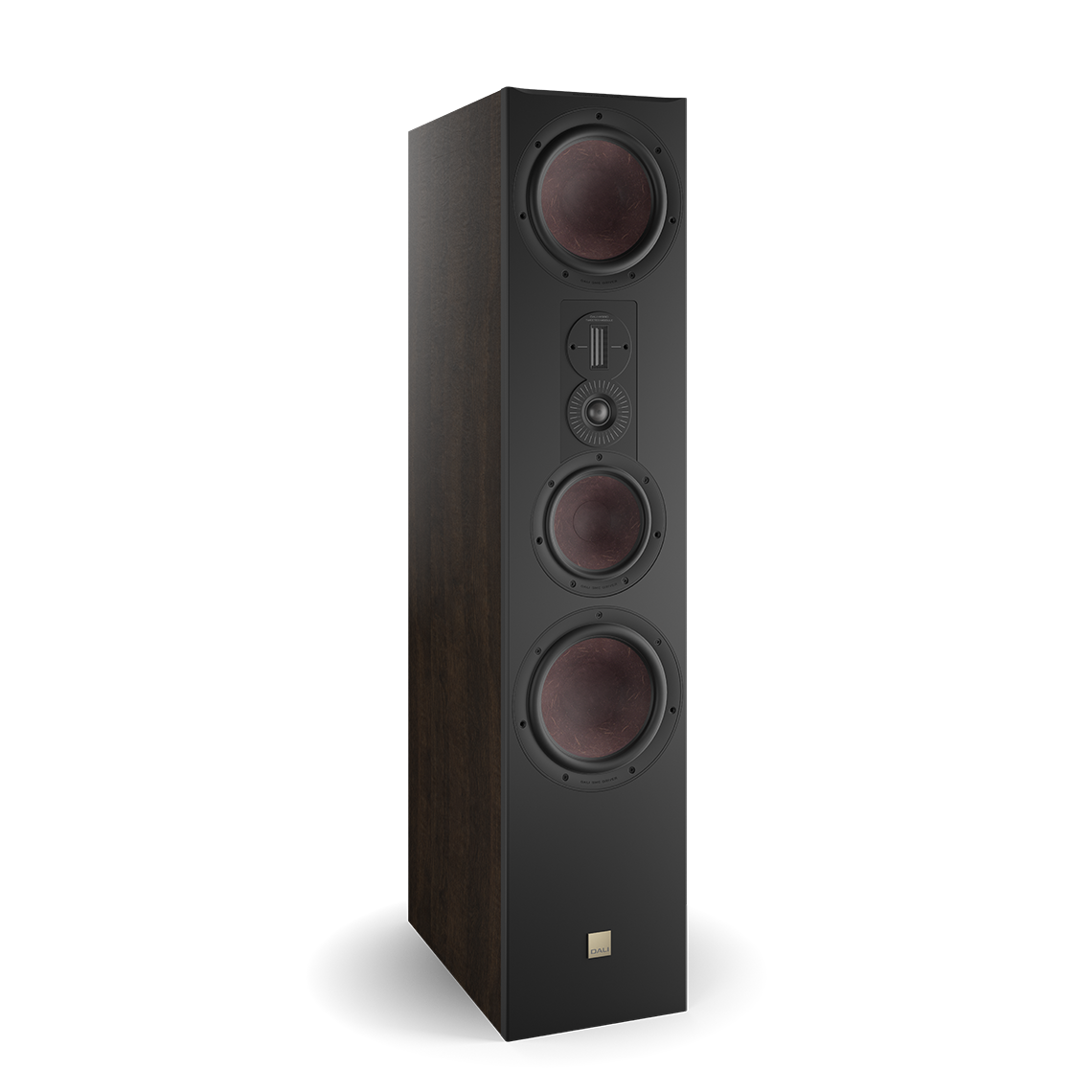 OPTICON 8 MK2
The powerhouse of the OPTICON MK2 family for large listening spaces, combining immense low-frequency bandwidth, volume potential and dynamic accuracy with the extraordinary detail and clarity from the dedicated midrange driver.
Frequency Range [+/- 3] dB [Hz]
Sensitivity [2.83V/1m] [dB]
Recommended Amp. Power [Watts]
Crossover Frequencies [Hz]
High Frequency Driver
1 x 29 mm soft dome, 1 x 17 x 45 mm ribbon
Low Frequency/Midrange Driver(s)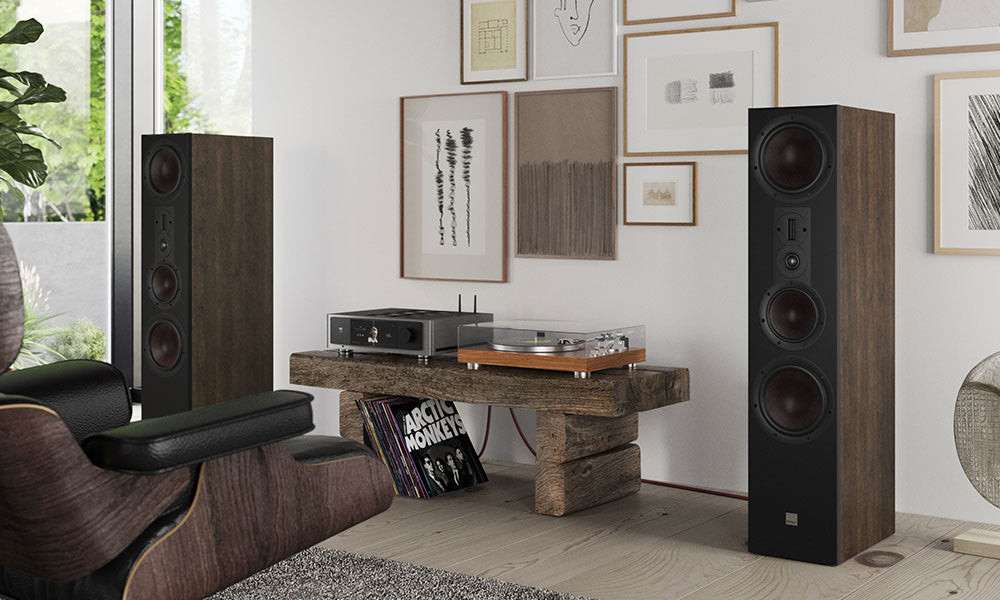 HIGH-PERFORMANCE AUDIO
Rich bass, dynamic accuracy, extraordinary detail and clarity
The OPTICON 8 MK2 is a powerhouse of a floorstander speaker. With a large internal volume and two dedicated bass drivers, it effortlessly reaches down low to provide rich bass to large listening spaces. And with a dedicated midrange driver and our signature hybrid tweeter module, it also has extraordinary detail and clarity in the higher frequencies. As with the MK1 series, the OPTICON 8 MK2 is manufactured at our factory in Denmark using components produced in-house or sourced from the best specialist manufacturers locally and further afield.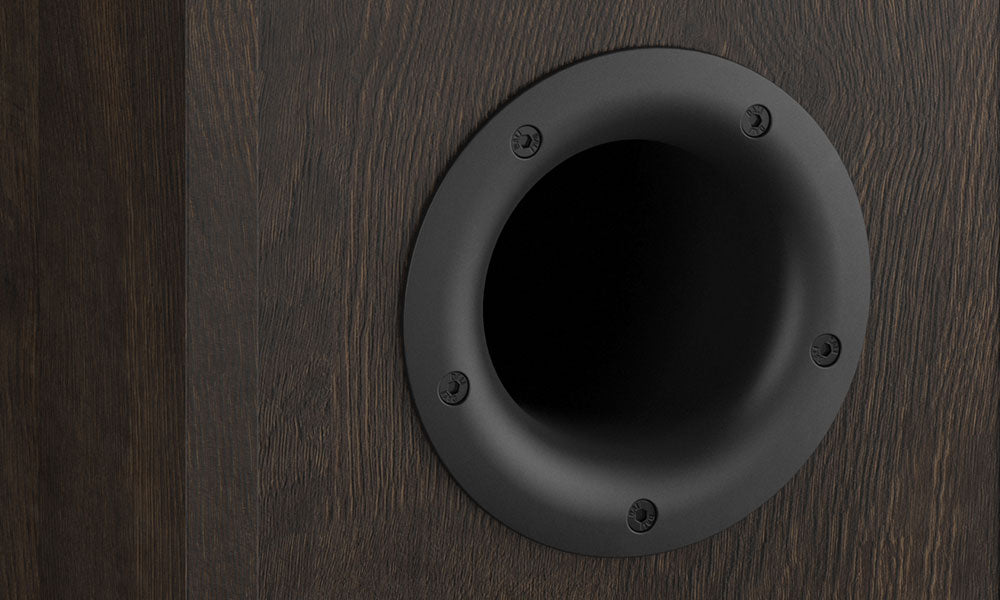 AERODYNAMIC REFLEX PORT
Bringing port design into the realm of aerodynamics
As a reflex-loaded speaker, the OPTICON 8 MK2 channels unused acoustic output generated by the woofer to extend low-frequency bandwidth and increase power handling. Using a dual flare shape that minimises turbulence at the entry and exit flares, the OPTICON 8 MK2 brings port design into the realm of aerodynamics.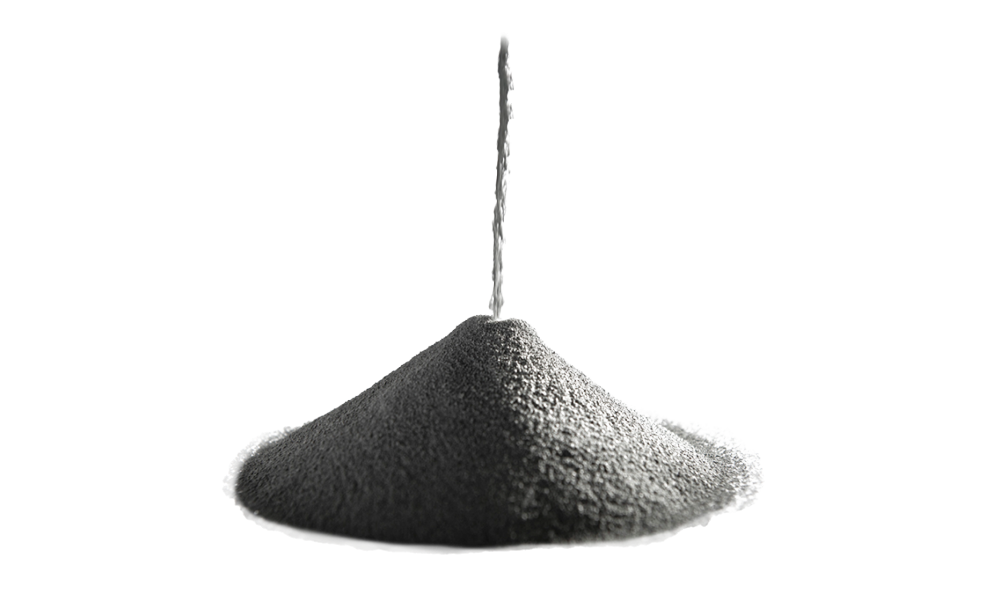 PATENTED SMC
Reducing distortion with Soft Magnetic Compound
The OPTICON 8 MK2 driver magnet system consists of a large ferrite ring magnet surrounding a pole-piece manufactured entirely of the unique DALI SMC (Soft Magnetic Compound) material. The use of SMC greatly reduces mechanical distortion caused by hysteresis and eddy currents, resulting in a drastic reduction in third-order distortion for extended listening pleasure, a relaxed midrange and a surprising amount of detailing.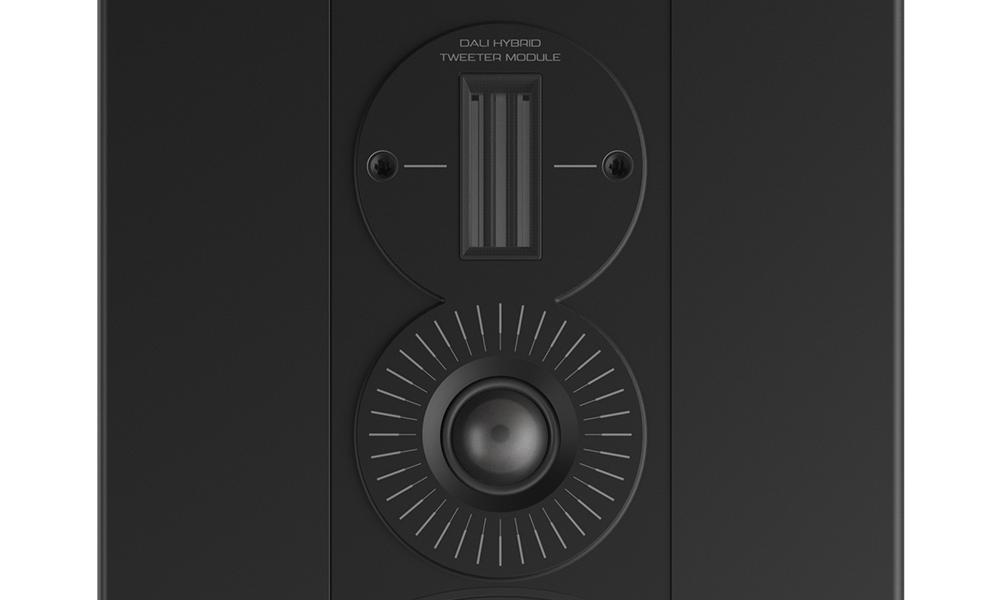 HYBRID TWEETER
The master of wide dispersion
The OPTICON 8 MK2 hybrid tweeter module marries a 29 mm soft dome tweeter with a custom 17 x 45 mm ribbon element. Both drivers are mounted on a cast aluminium faceplate, which provides a solid platform for the drivers and incorporates dispersion control detailing for optimal delivery of the high frequencies for off-axis listening. Our hybrid tweeter module offers the best of both worlds – the clarity, speed and dynamics of a dome tweeter with the very high-frequency detail and smooth finesse of a ribbon tweeter.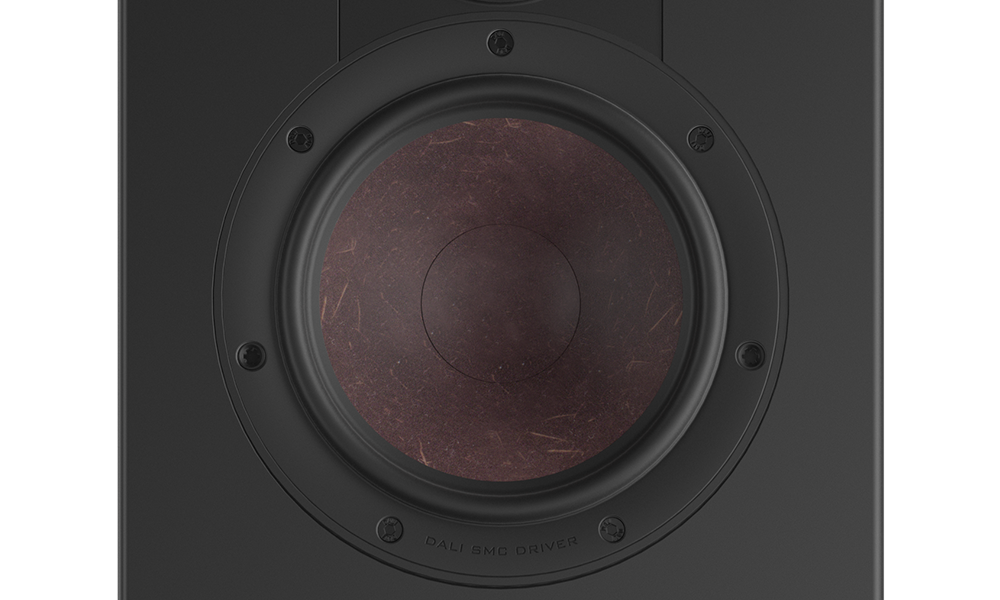 WOOD FIBRE WOOFER
Low loss, low distortion and low colouration
The two 8" bass drivers and dedicated 6½" midrange driver have been designed according to our sound design principles of low loss, low distortion and low colouration. The ideal driver plays only what the amplifier supplies... nothing is added, nothing is taken away. Every OPTICON 8 MK2 component is carefully designed to contribute towards this goal, including the paper pulp and wood fibre cone, which ensures minimal break-up resonance for a high resolution midrange and precise, coherent bass.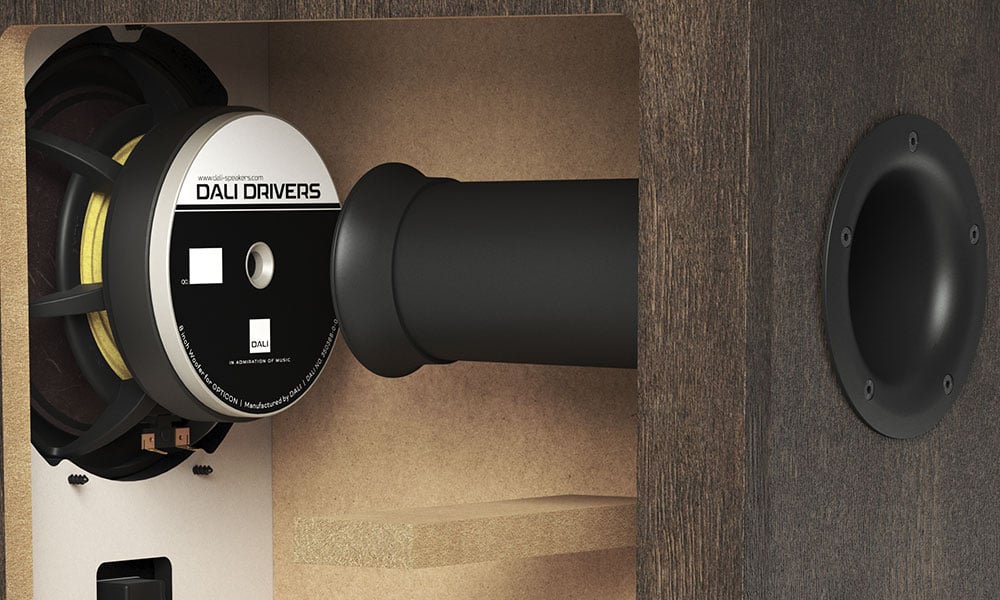 HIGH QUALITY CABINET
Ensuring the highest quality products
With a 25 mm thick front baffle and extra internal bracing, the OPTICON 8 MK2 cabinet is extremely rigid and practically eliminates panel resonance. To ensure the best possible quality product, we manufacture and test OPTICON MK2 series speakers at our production facilities in central Denmark, carrying out everything from cutting and routing of the wood laminate panels to installing the drivers and crossover.