PHANTOM H-80
The DALI PHANTOM H-80 is for when you're looking for large, dynamic and well-defined sound. Equipped with a powerful 8" woofer and designed primarily for in-wall use, the PHANTOM H-80 can also be mounted in the ceiling.
Frequency Range [+/- 3] dB [Hz]
46 - 25,000
Sensitivity [2.83V/1m] [dB]
90
Nominal Impedance [ohms]
6
Crossover Frequencies [Hz]
2,35
Recommended Amp. Power [Watts]
30 - 200
High Frequency Driver
1 x 28 mm soft dome
Low Frequency/Midrange Driver(s)
1 x 8"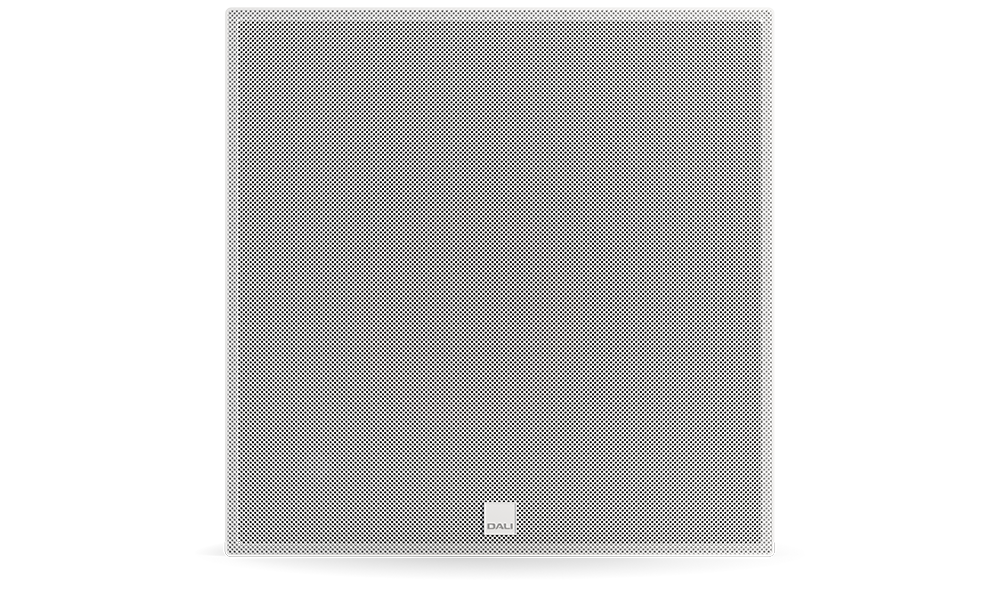 A TRUE FULL-RANGE SPEAKER
Bringing dynamic sound to larger rooms
The PHANTOM H-80 is the speaker you choose when large, dynamic and well-defined sound truly matters. The sound performance is clear, detailed, controlled and powerful, extending into every corner of even larger rooms and home cinemas. This in-wall speaker is built around innovative loudspeaker technologies, such as our signature woofer cone made from a mix of paper pulp and wood fibre. The PHANTOM H-80 is a true full-range loudspeaker and needs no supplemental subwoofer – it's all about true Hi-Fi sound, versatility, and flexibility.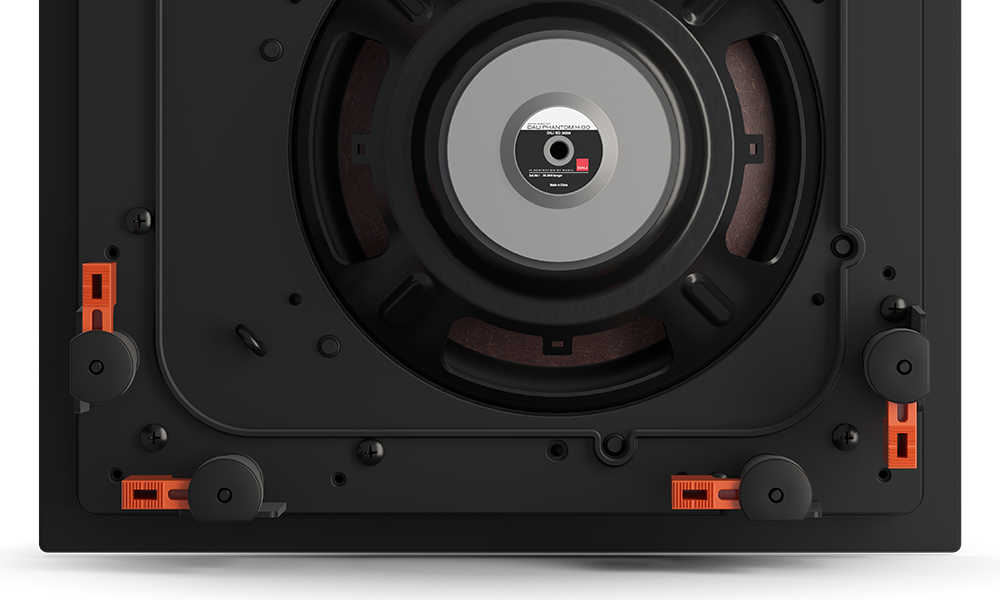 COMPACT DESIGN
Every detail designed for optimal integration
Bringing the virtues of traditional cabinet speaker design to in-wall speakers, the DALI PHANTOM H-80 combines compact design with Hi-Fi performance. The drivers are securely mounted in the solid MDF front baffle with the tweeter placed close to the woofer for optimum integration. Installing the PHANTOM H-80 is also quick and easy, thanks to the dogleg mounting system that secures the speaker in place in seconds.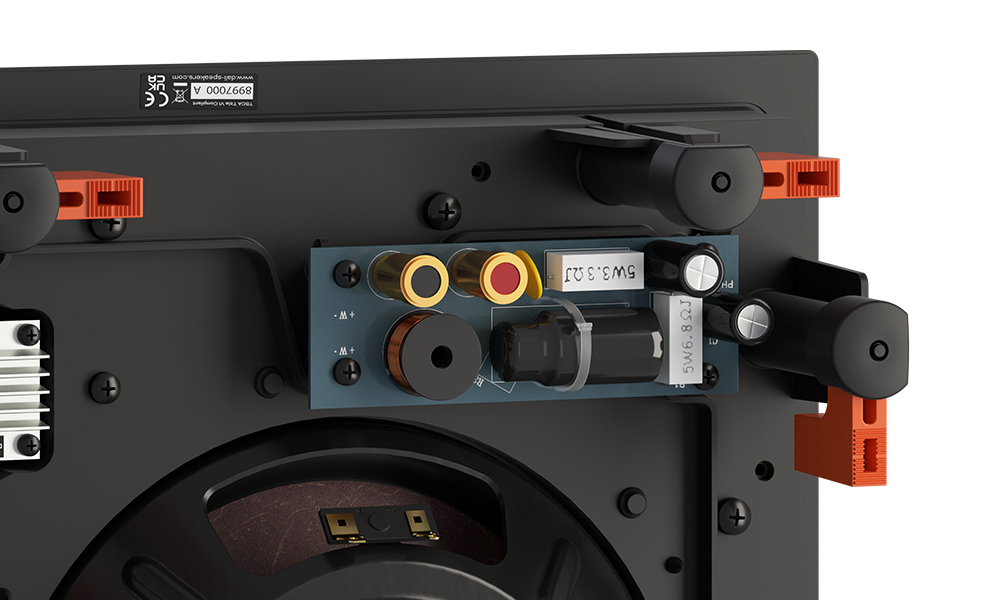 HIGH QUALITY CROSSOVER
Made from audiophile components
Every crossover component has been selected for its audiophile quality. The crossover includes a PPTC (Polymeric Positive Temperature Coefficient device) safety function – also referred to as a resettable fuse – which safeguards the driver components from overheating if played at very loud volumes over a long period. The speaker terminals are also located on the crossover for the shortest possible signal path, while spring-loaded grips ensure a solid and long-lasting connection to the speaker cable.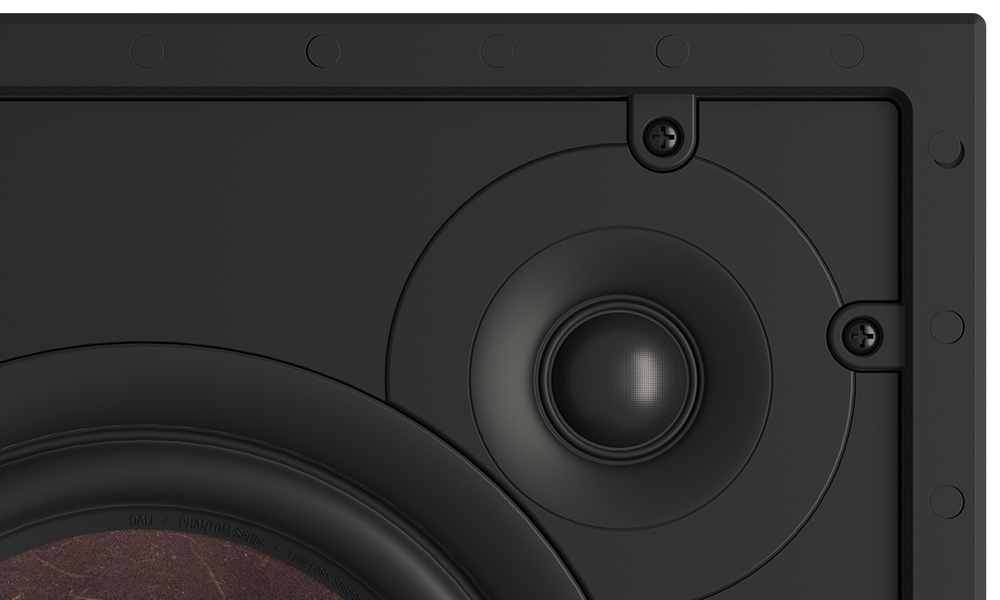 LIGHTWEIGHT SOFT DOME
Detailed high frequencies and woofer integration
The ultra-lightweight weave fabric and high-performance magnet motor system endow the 28 mm soft dome tweeter with more accuracy and detail in the high frequencies than other tweeter designs. By positioning the tweeter front plate near the dome, the PHANTOM H-80 combines extended frequency response with wide dispersion and low colouration to improve the integration with the woofer.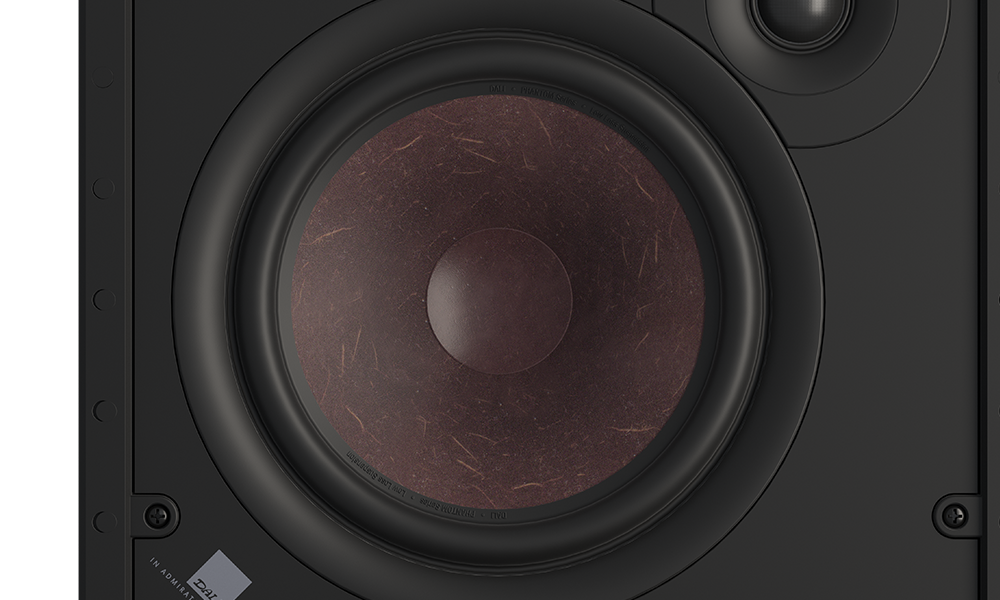 WOOD FIBRE CONE
Delivering high-resolution midrange and precise, coherent bass
A true Hi-Fi speaker can deliver a believable soundstage and render even the smallest microdetails without colouration. Using our signature wood fibre cone technology, the PHANTOM H-80 woofer reproduces every small detail in the music, delivering high resolution midrange and precise, coherent bass.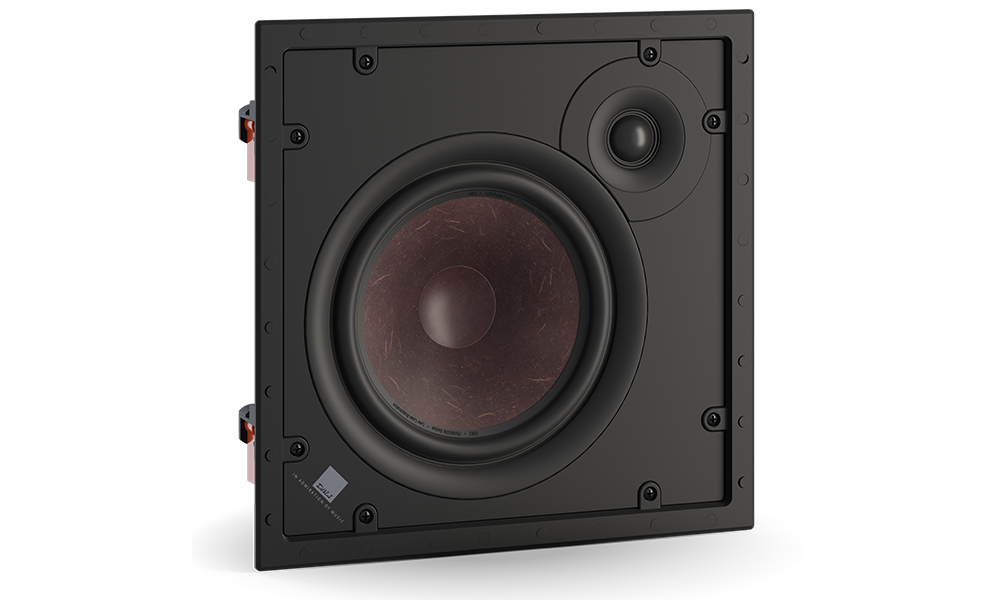 WIDE DISPERSION
Easy integration in any room
All DALI speakers are designed around the principle of wide dispersion, which optimises off-axis listening to give a larger sweet spot and a better audio experience throughout a room. This principle is the perfect solution for PHANTOM series speakers, which are mounted flush with the surface of a wall or ceiling.