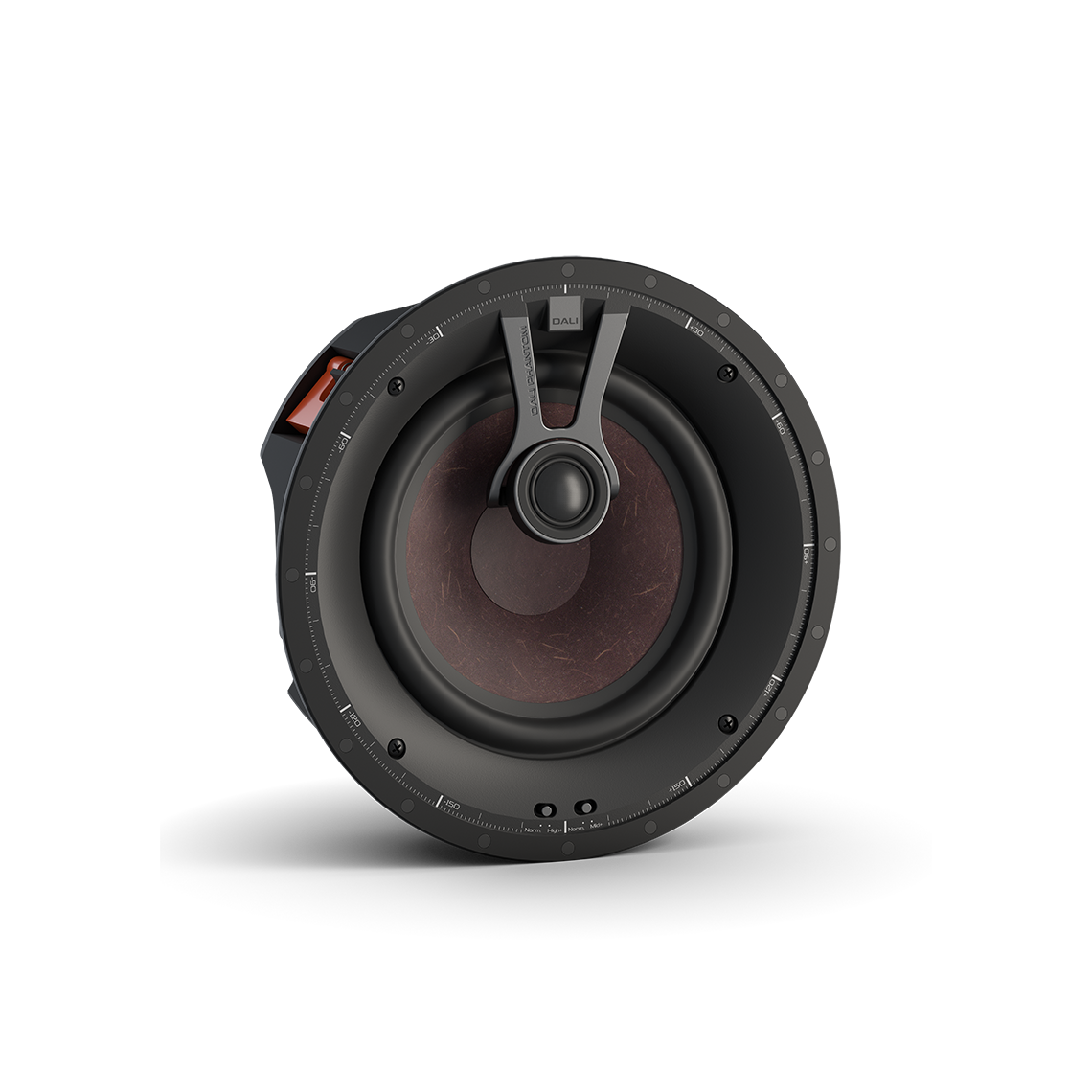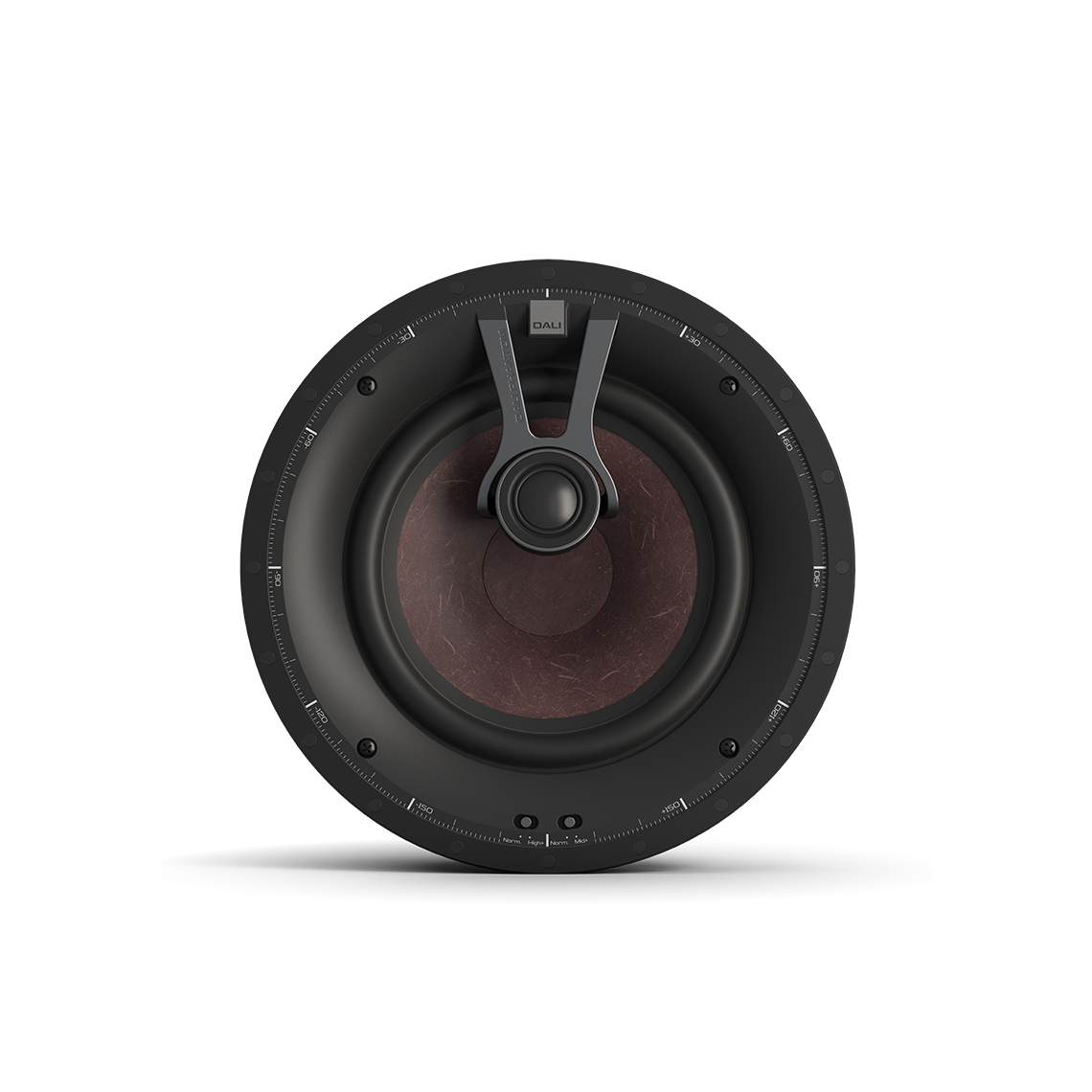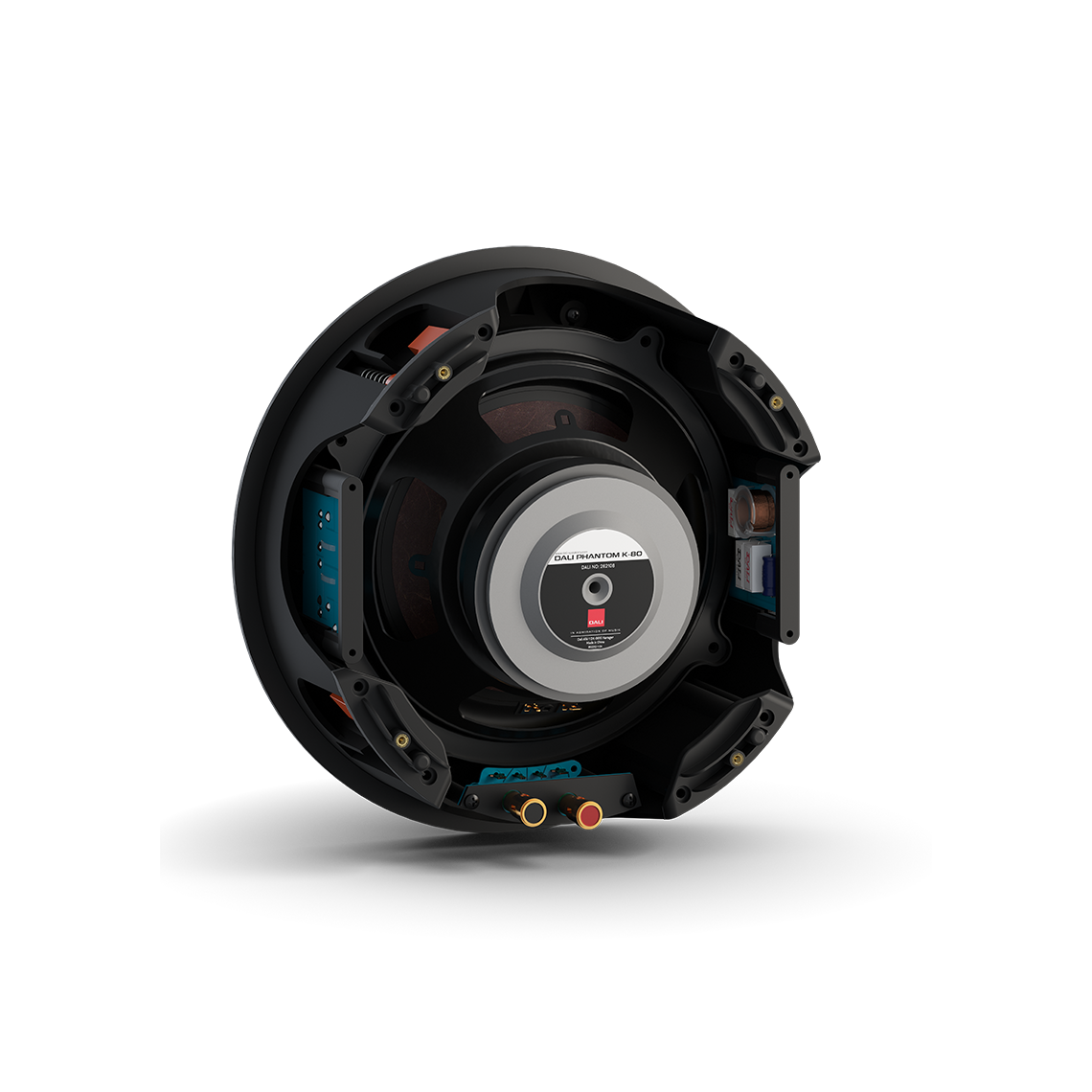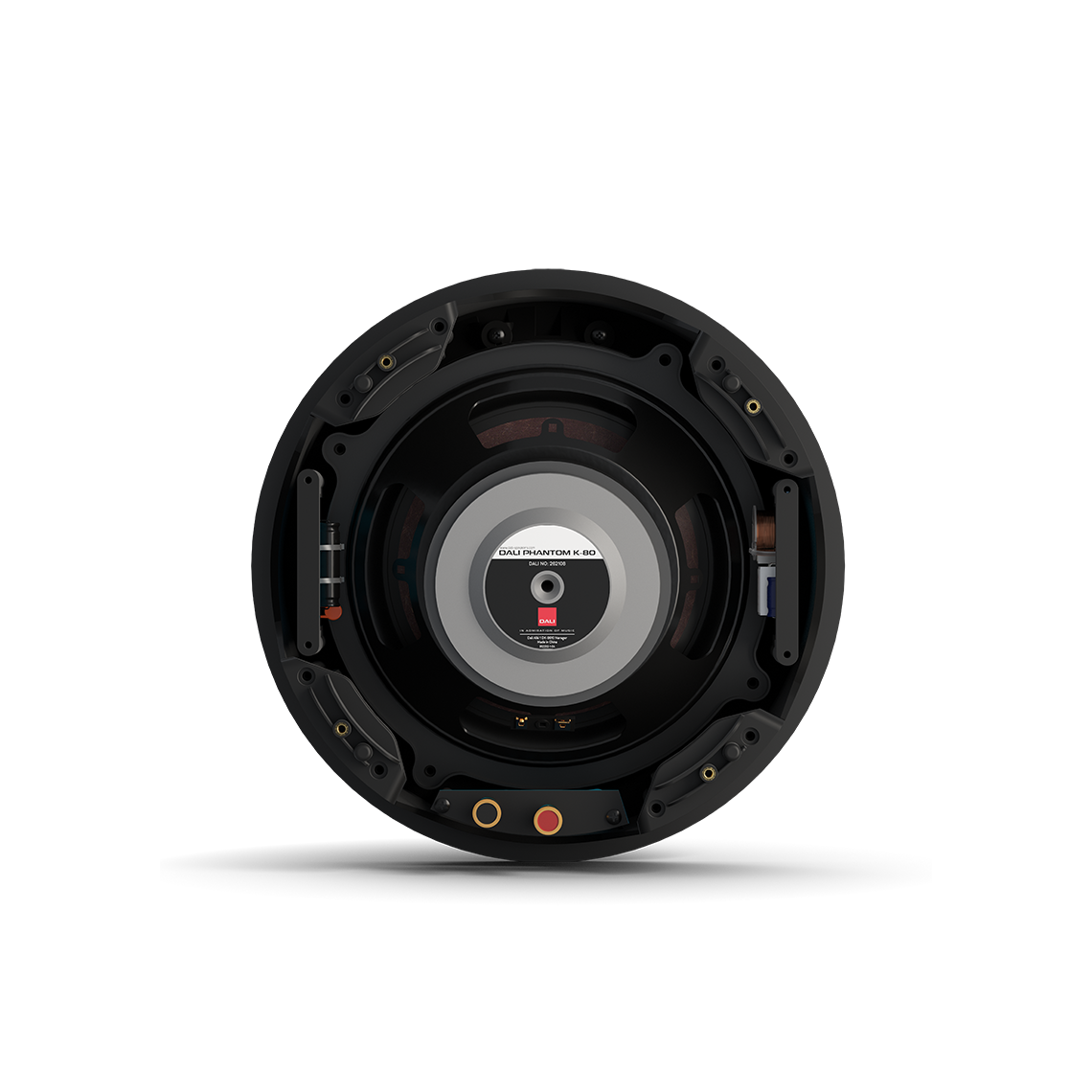 Dali Phantom K-80
---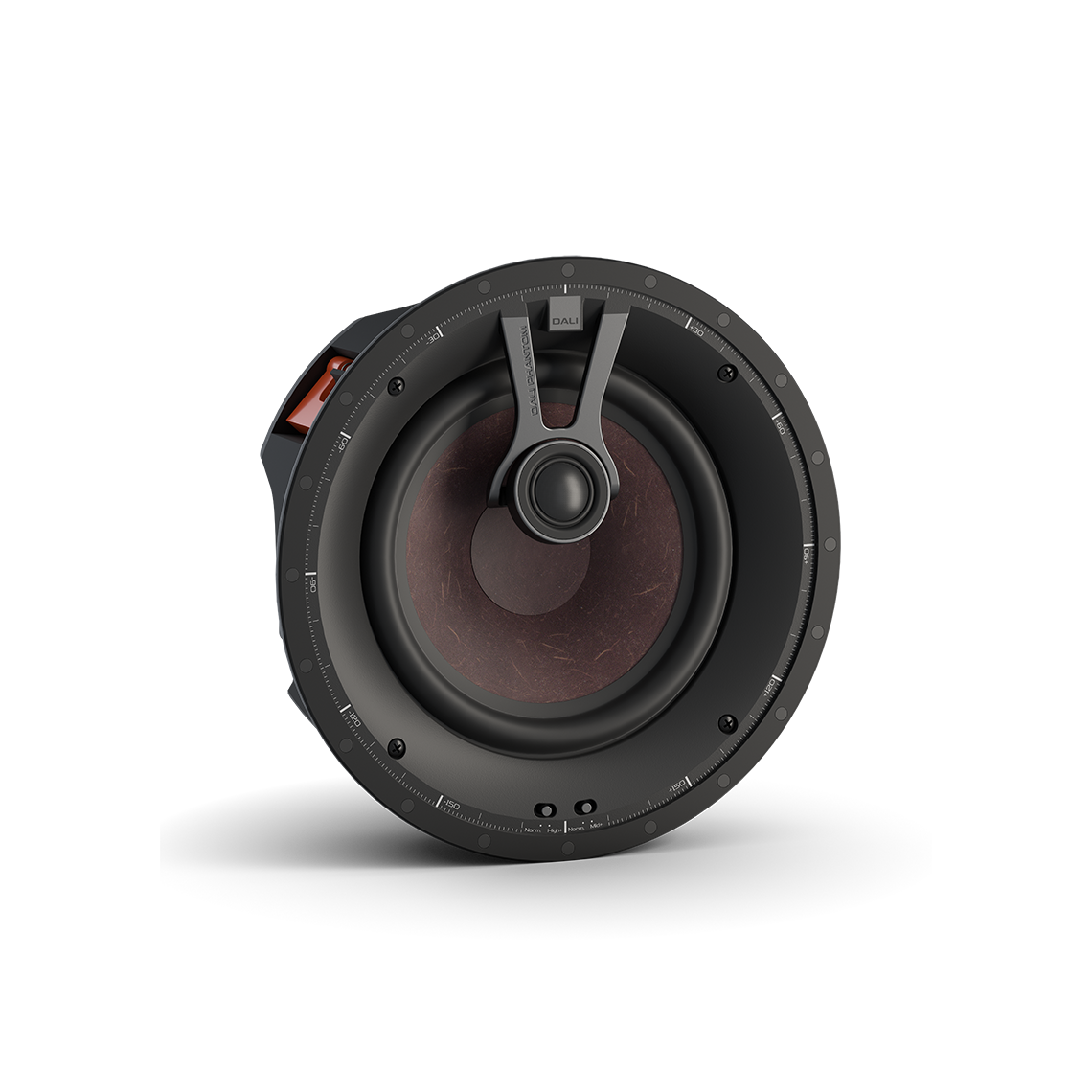 PHANTOM K-80
The DALI PHANTOM K-80 in-ceiling speaker with 8" woofer builds on the virtues of the well-known PHANTOM E-series, with better sound and a directional soft dome tweeter that lets you adjust the sound to fit every situation.
Frequency Range [+/- 3] dB [Hz]
Sensitivity [2.83V/1m] [dB]
Crossover Frequencies [Hz]
Recommended Amp. Power [Watts]
Low Frequency/Midrange Driver(s)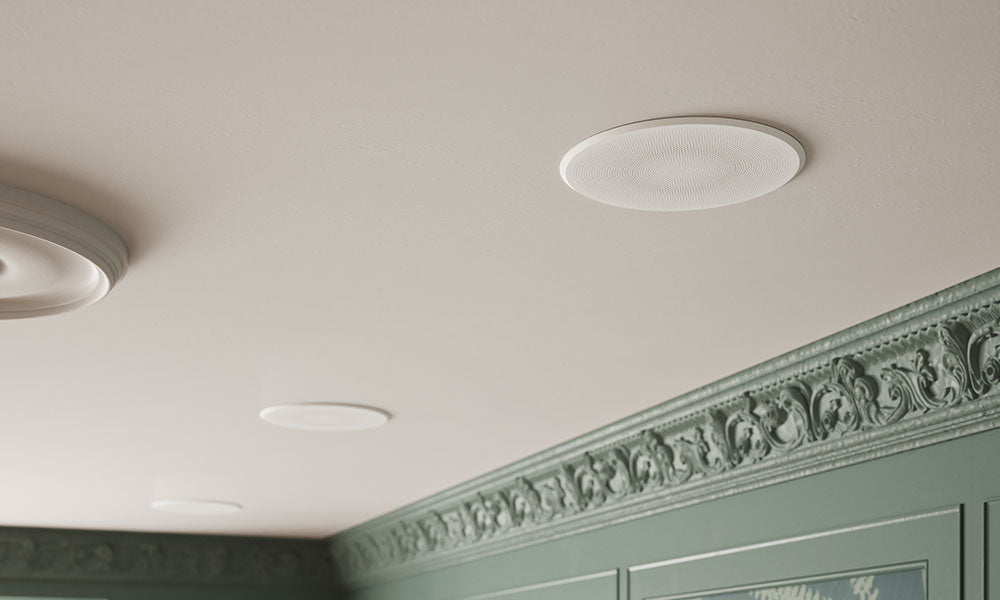 IN-CEILING EXCELLENCE
Taking cues from traditional speaker design
When developing the PHANTOM K series speakers, our goal was to create the best in-ceiling speaker design we could. From the off-axis woofer featuring our signature wood fibre cone, low loss rubber surround, long excursion and optimised magnet system, to the wishbone mounted, adjustable soft dome tweeter and unique back-can mounting option, every detail has been optimised to create a speaker series that excels in every way.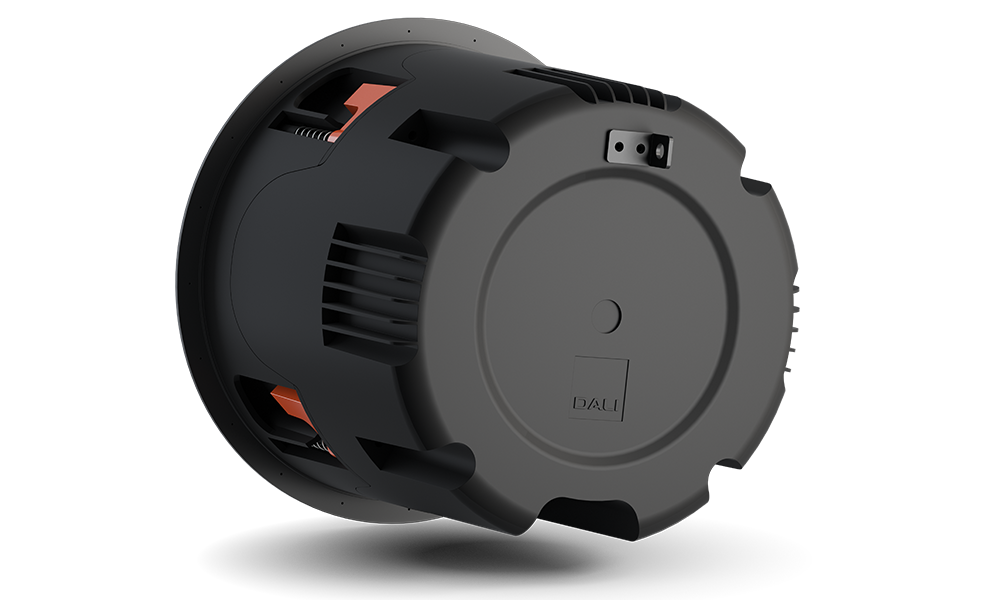 CUSTOM BACK-CANS
A convenient retrofit solution
For the PHANTOM K-80 speaker we've created a new accessory back-can for simple retrofitting into your ceiling if a backbox isn't possible. The back-can might be small, but it's tuned to perfection with a punchier upper bass that can produce better sound in rooms with higher reverberation, such as bathrooms and hallways (side note: the woofer cone is surface treated to better withstand moisture and damp environments). And as the back-can is no wider than the K-60 itself, if fits through the same hole for simple installation.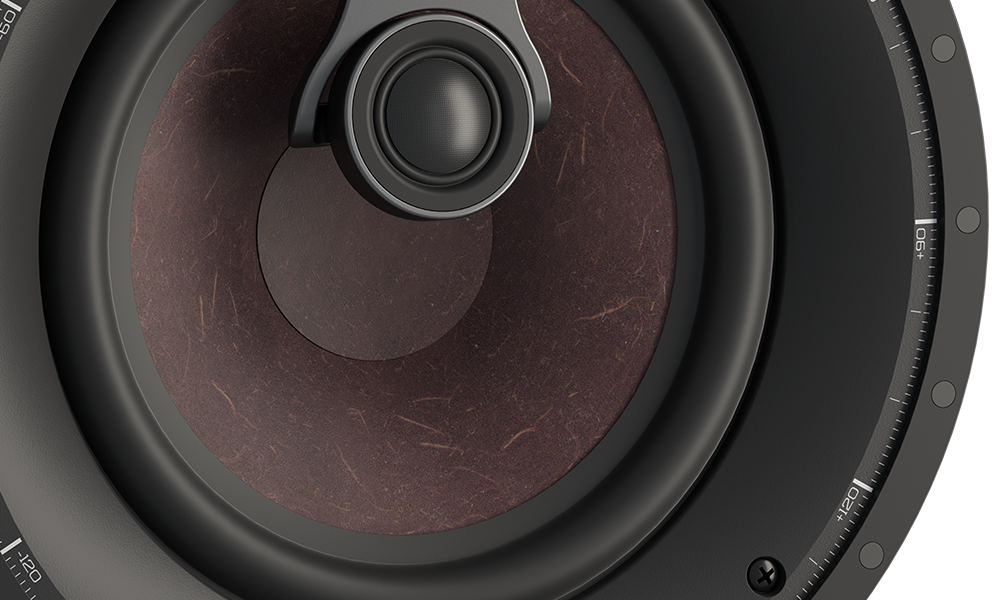 WOOD FIBRE CONE
Delivering high-resolution midrange and precise, coherent bass
A true Hi-Fi speaker can deliver a believable soundstage and render even the smallest microdetails without colouration. Using our signature wood fibre cone technology, the PHANTOM K-80 woofer reproduces every small detail in the music, delivering high resolution midrange and precise, coherent bass.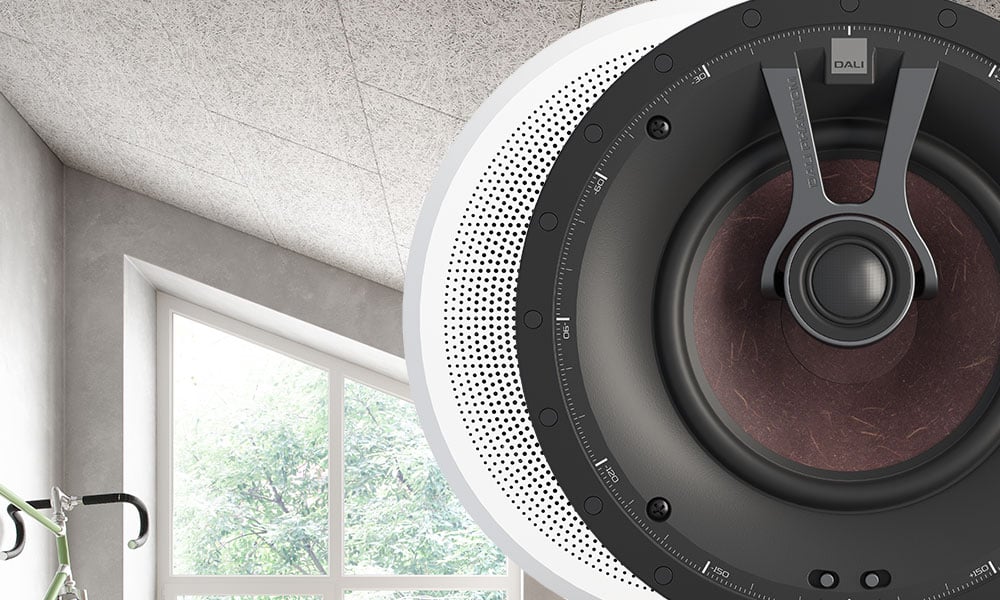 ENHANCED BASS EXPERIENCE
Optimising the sound profile for amazing bass
The PHANTOM K-80 produces an impressive bass response for its size. We use large magnet systems coupled to a very easy-to-drive moving system with long excursion, delivering deep and articulated bass. We've made the midrange slightly less prominent, giving an impression of more bass and a 'larger' or 'rounder' sound, which is often preferred in an in-ceiling or in-wall speaker. Switches on the PHANTOM K-80 also let you fine-tune the sound to suit your personal taste.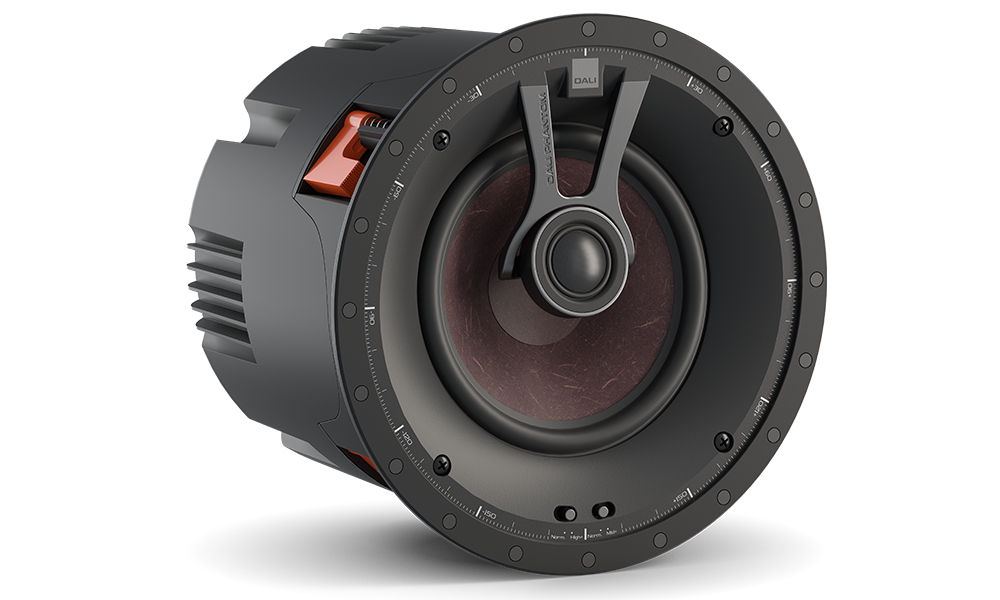 OFF-AXIS WOOFER
Maximising timing and optimising sound dispersion
The woofer is mounted slightly off axis to lower coloration and distortion, which gives a more even frequency response. By doing this, the tweeter can also be positioned closer to the woofer to improve the timing and phase between the two drivers. Angling the woofer also means it can be directed towards the listening position to optimise dispersion of the sound.