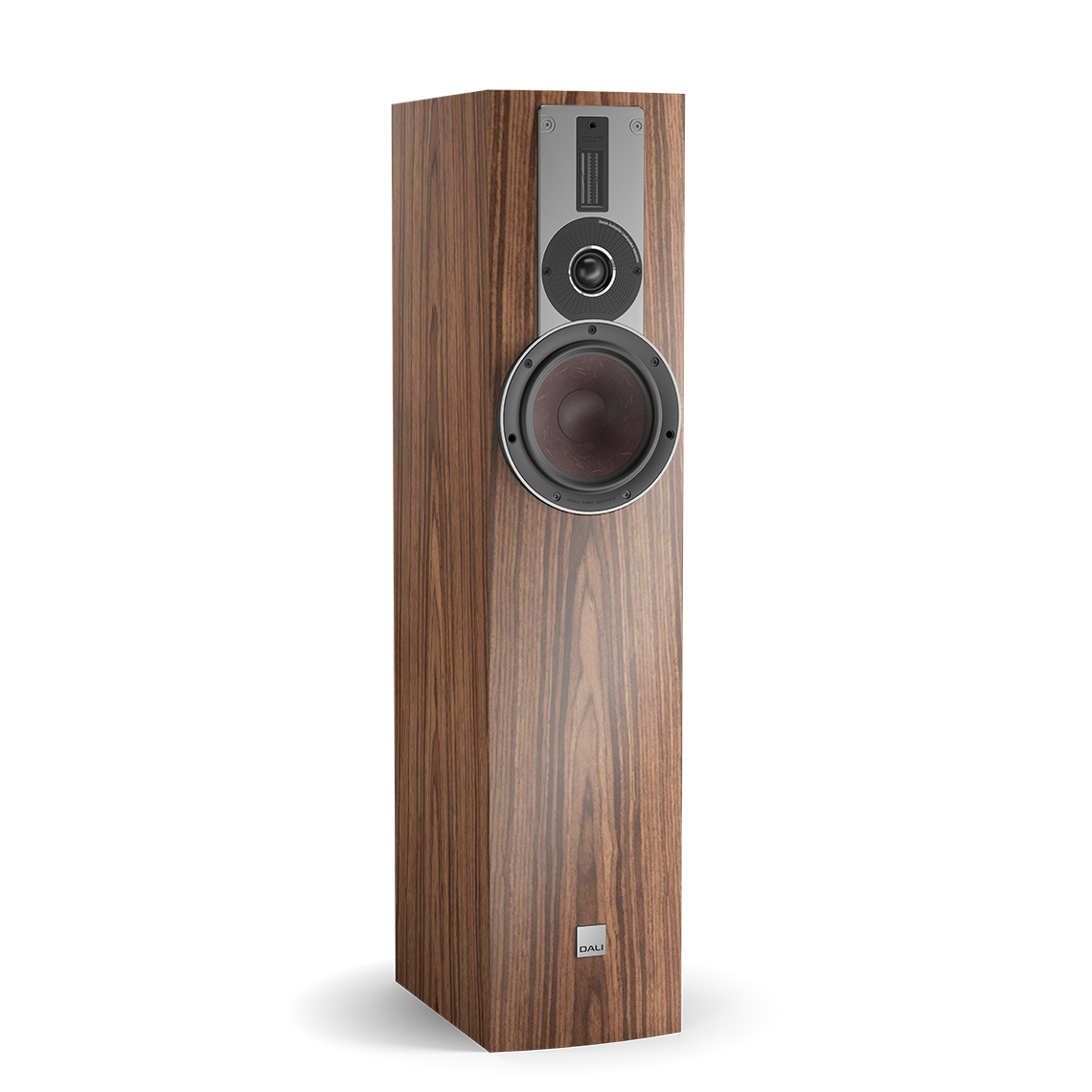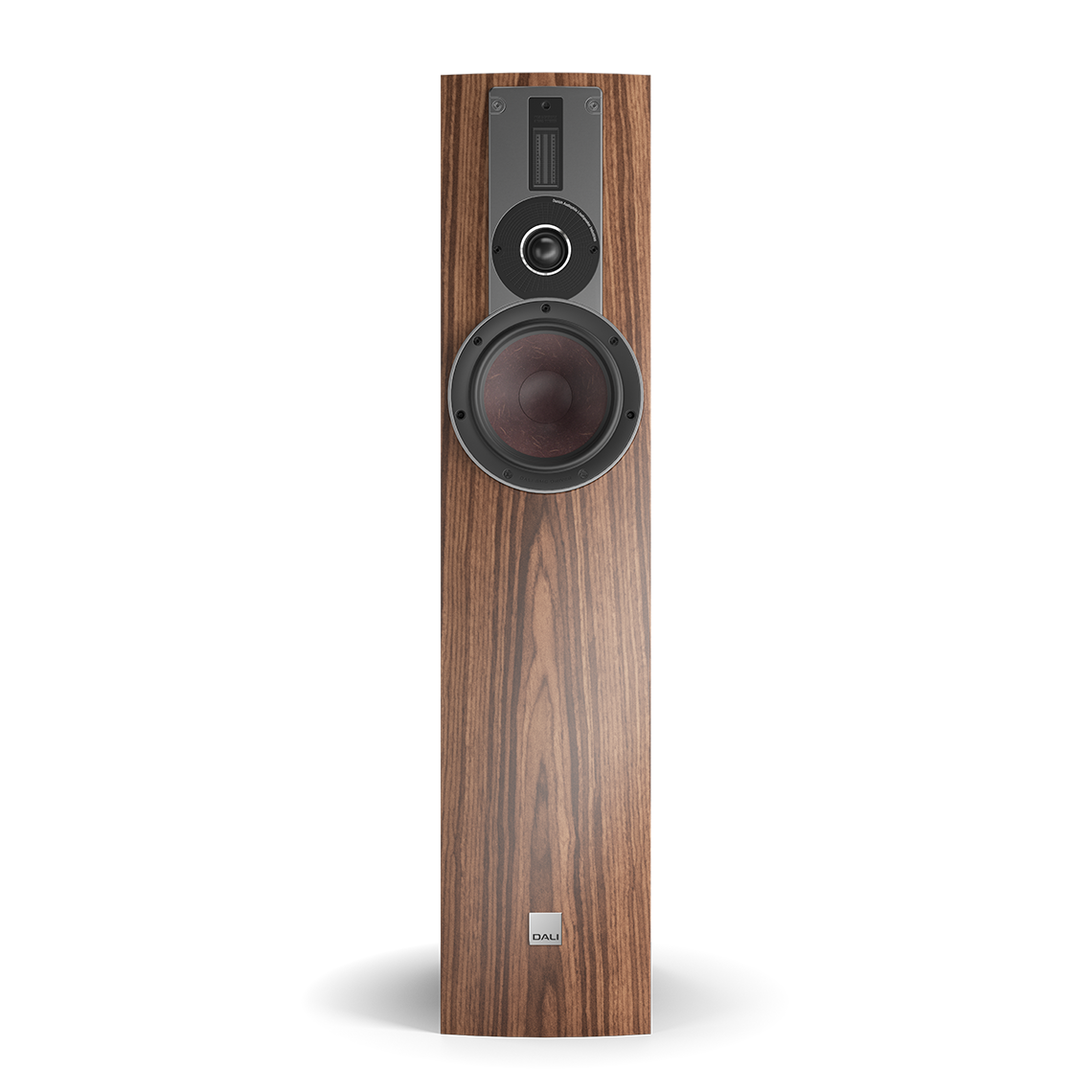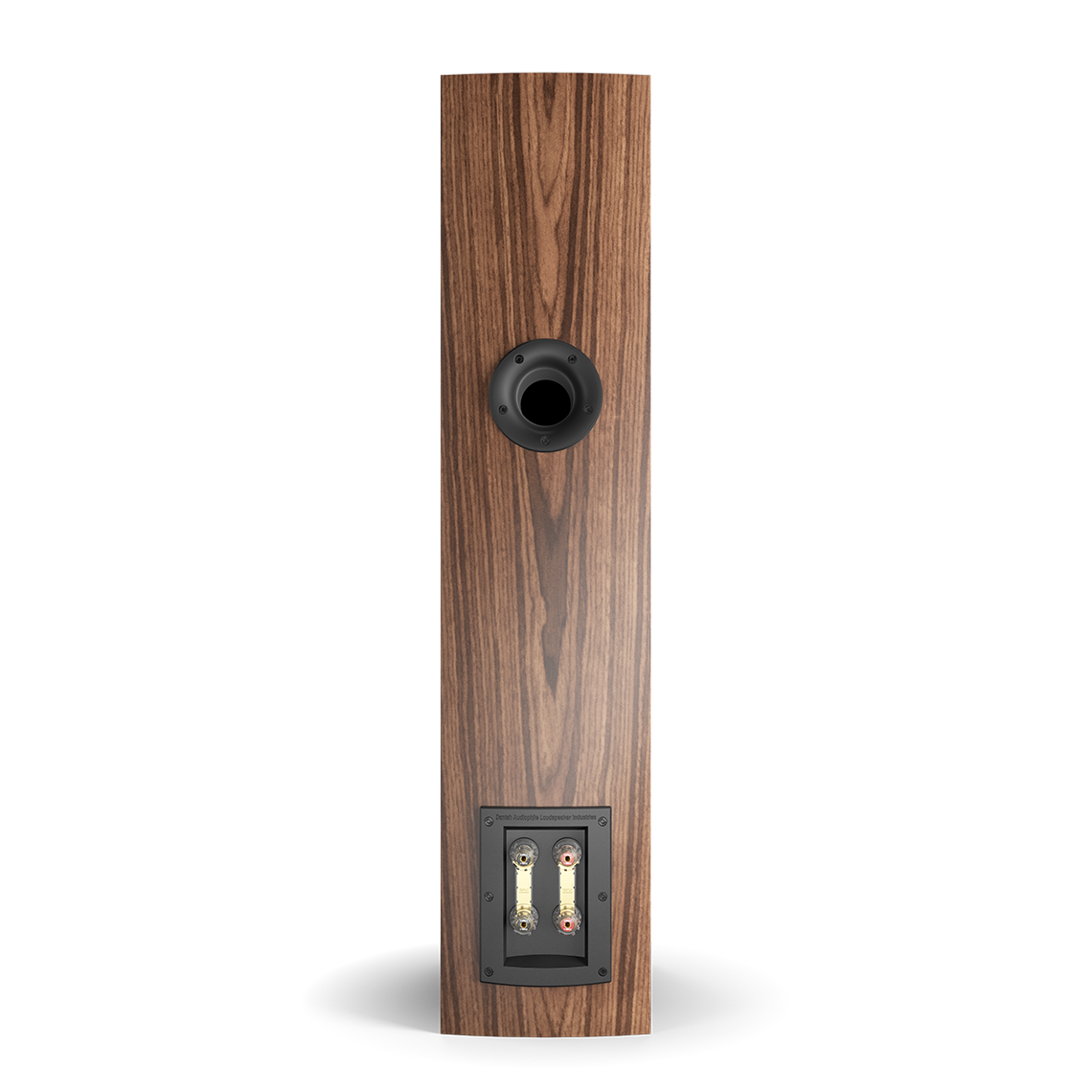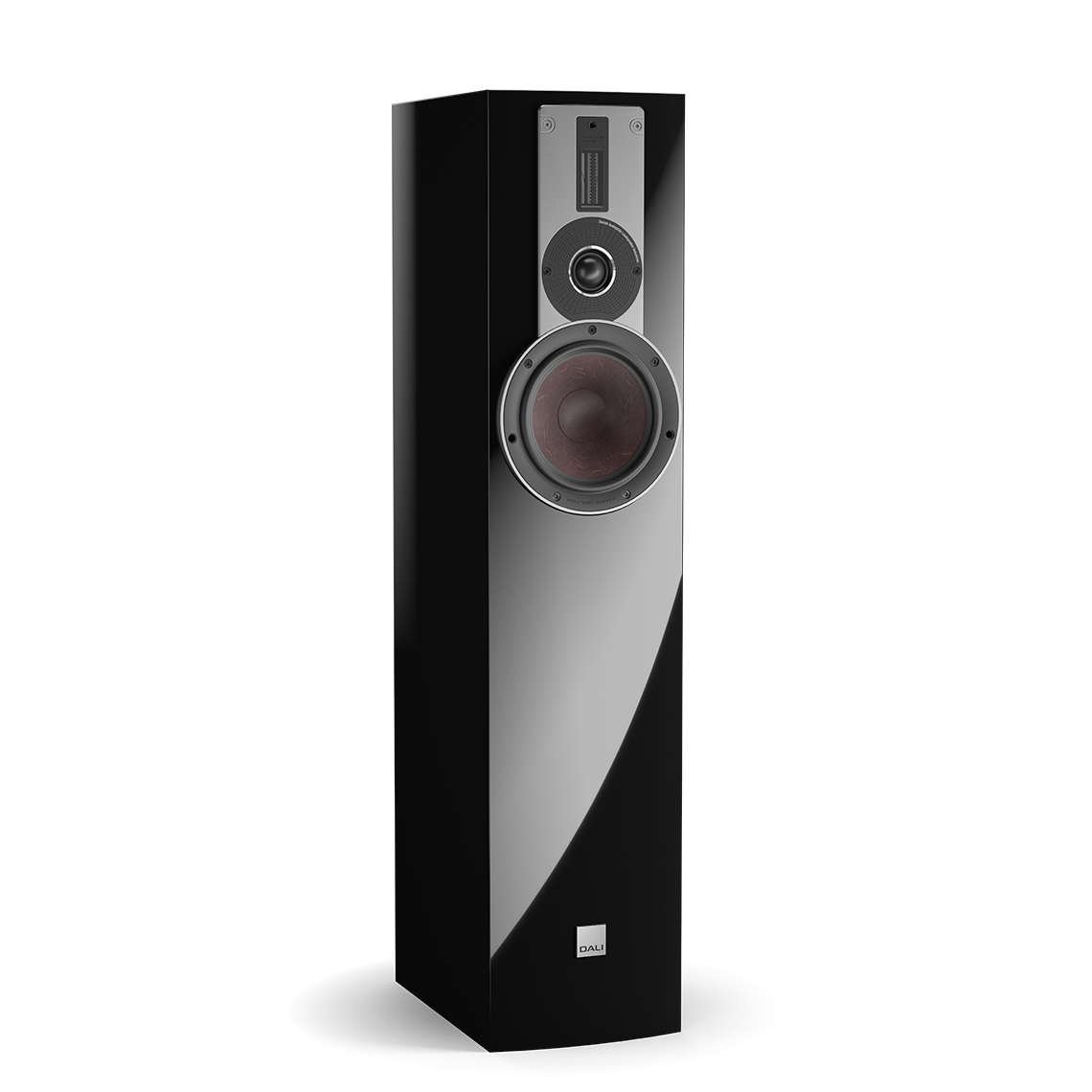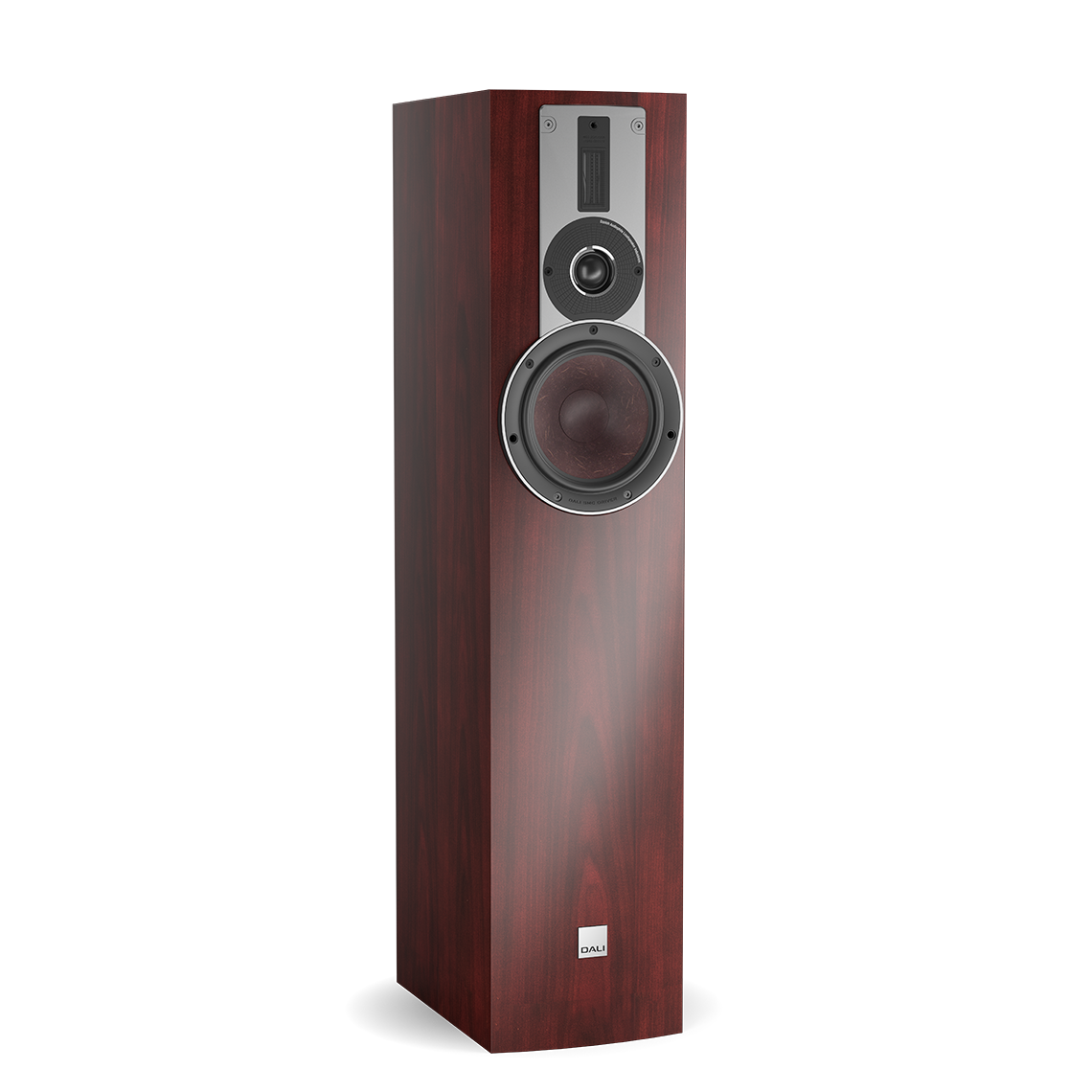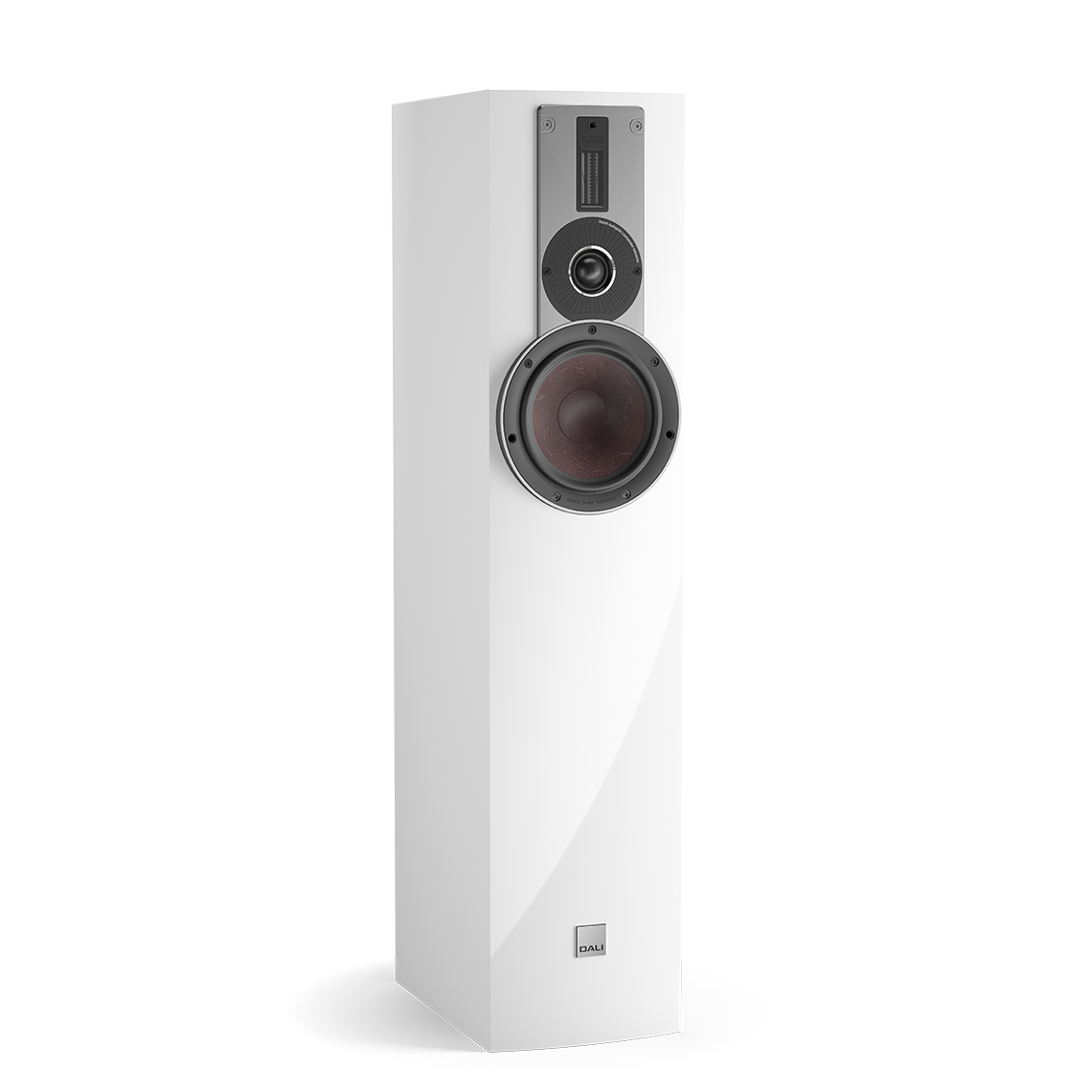 Dali Rubicon 5
---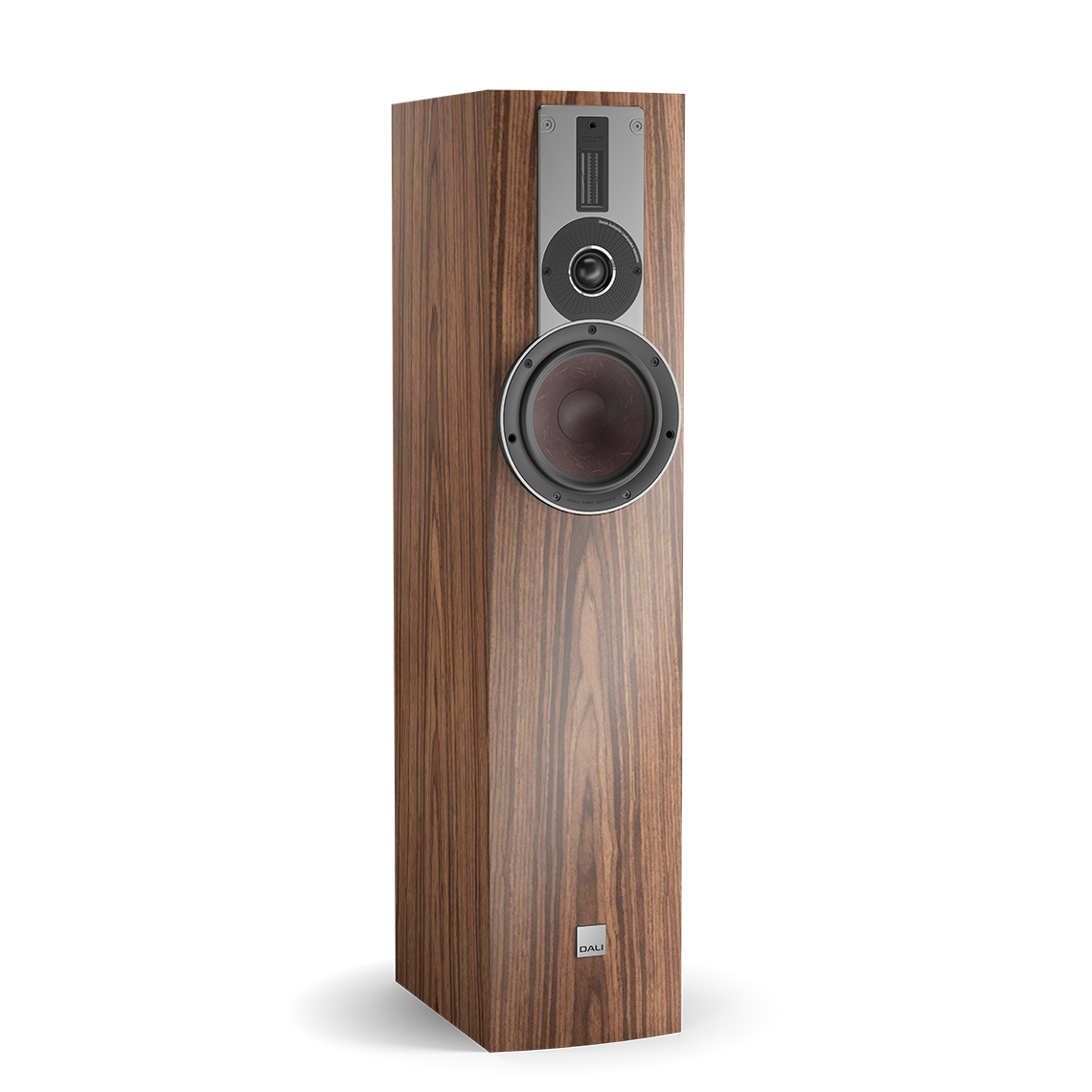 RUBICON 5
Combining large cabinet volume and our unique hybrid tweeter module, the RUBICON 5 extends and widens higher frequencies to deliver a flawless soundstage of impeccably crisp detail and perfectly precise bass response to bring music to life.
Frequency Range [+/- 3] dB [Hz]
Sensitivity [2.83V/1m] [dB]
Recommended Amp. Power [Watts]
60 - 150
Crossover Frequencies [Hz]
2,900 / 14,000
High Frequency Driver
1 x 29 mm soft dome, 1 x 17 x 45 mm ribbon
Low Frequency/Midrange Driver(s)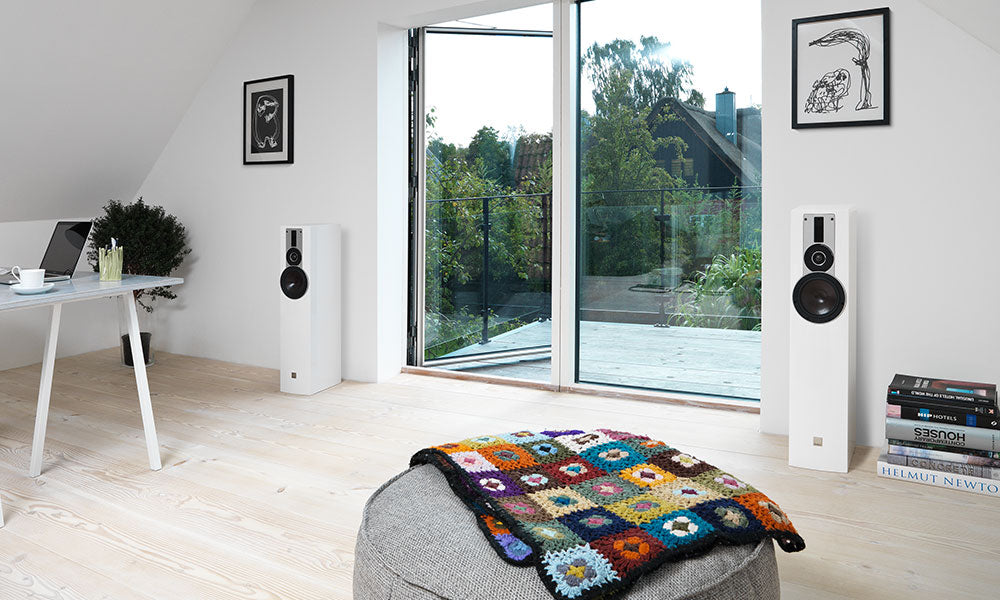 AN IMPRESSIVE PERFORMER
Perfect for stereo listening or in a medium-sized surround setup
Producing superior sound at a size that's just right for the average living space, the RUBICON 5 is the first of the floorstanding loudspeakers in the series. It expands the sonic performance of the RUBICON 2 by adding a hybrid tweeter and a larger cabinet, which extends and widens the high frequencies for improved detail and adds more well-timed, deep bass for more presence. The RUBICON 5 is perfect for stereo listening or as the front speakers in a medium-sized surround setup.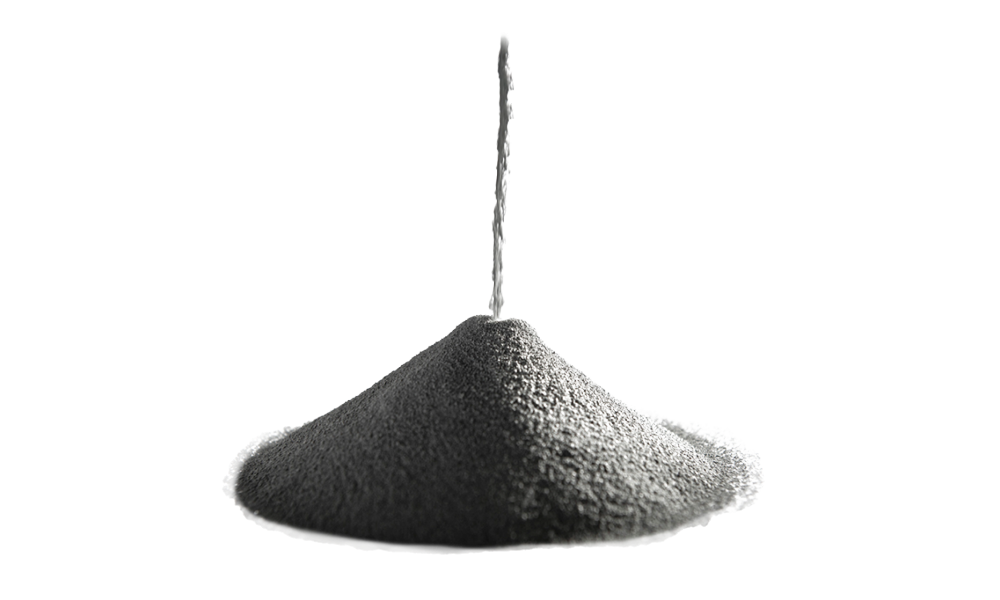 PATENTED SMC
Reducing distortion with Soft Magnetic Compound
The RUBICON 5 draws on the heritage from the SMC-based 'Linear Drive System', introduced with the EPICON series. With SMC, we achieve extremely low distortion and maximise detail, even at low volume. The drivers are manufactured in-house at our production facilities in central Denmark and feature the latest in magnet motor technology. The RUBICON 5 sets new audio quality standards for Hi-Fi lovers around the world.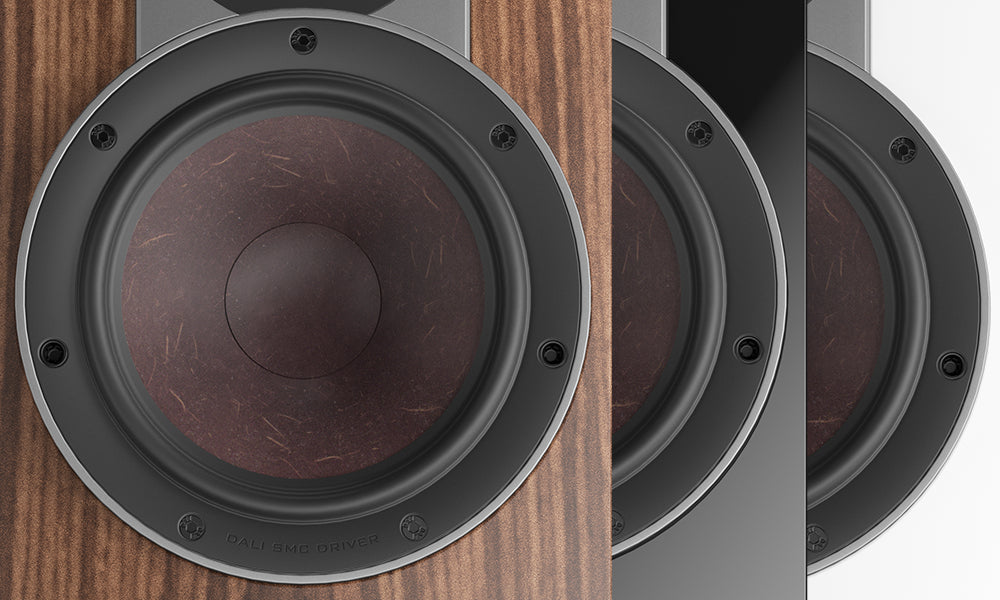 6½" WOOFERS
Drawing on technologies from our EPICON series
The woofer cone has a light, rigid and randomly uneven structure, which lowers the complexity of the central part of the motor, ensures piston-like movement, significantly reduces the possibility of surface resonance and minimises distortion. Designed specifically for the RUBICON 5, the soft, low-loss rubber surround includes a cast-aluminium chassis designed for maximum airflow around the cone and magnet system.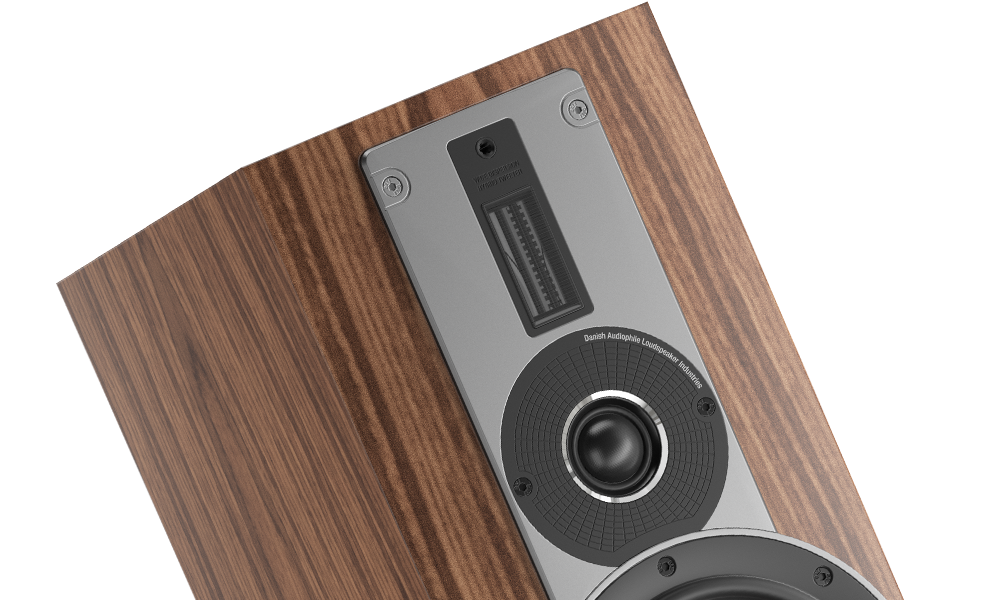 DALI HYBRID TWEETER
The master of wide dispersion
The DALI hybrid tweeter module features a soft dome tweeter and a ribbon element that combine to create an amazing rendition of high-frequency details. The voice-coil used in the RUBICON 5 soft dome is extremely light and agile, which helps it deliver a broader bandwidth. The ribbon tweeter is the master of wide dispersion and, in combination with the soft dome, reaches as low as 2.5 kHz, providing continuous wide dispersion as the soft dome becomes more directional at higher frequencies. This extreme bandwidth and ultra-wide dispersion is an important part of DALI's sound philosophy.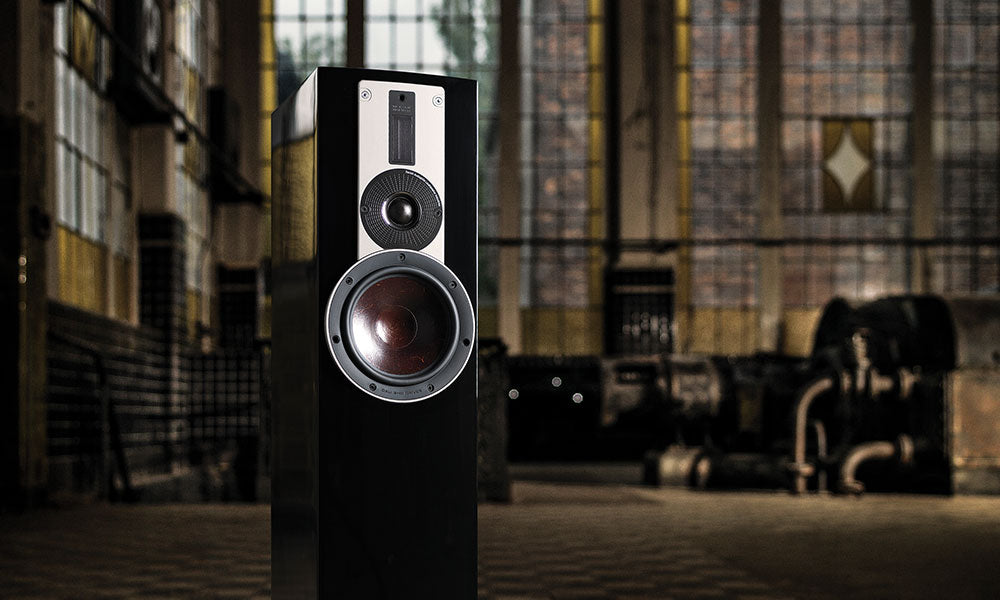 CABINET DESIGN
Blending elegant design and functionality
The gracefully elegant RUBICON 5 cabinet provides a rigid foundation for the low-loss drivers mounted directly onto the 25 mm thick front baffle. On this inside, the bass reflex port is positioned directly behind the woofer to minimise turbulence and deliver exceptional timing.