Dali SUB M-10 D
The DALI SUB M-10 D is a versatile subwoofer with a 10" down-firing woofer that integrates easily into any room. As well as providing excellent bass extension to music listening, the SUB M-10 D 'Cinema Mode' also adds punch to any movie experience.
Frequency Range [+/- 3] dB [Hz]
25 - 240
Crossover Frequencies [Hz]
40 - 120
Low Frequency Driver
1 x 10" long stroke carbon fibre
Connection Input
RCA, stereo (low-pass filtered), LFE (mono)
Max. Amplifier Power Output [RMS Watts]
500
Continous IEC Power Output [RMS Watts]
300
Max. Power Consumption [Watts]
550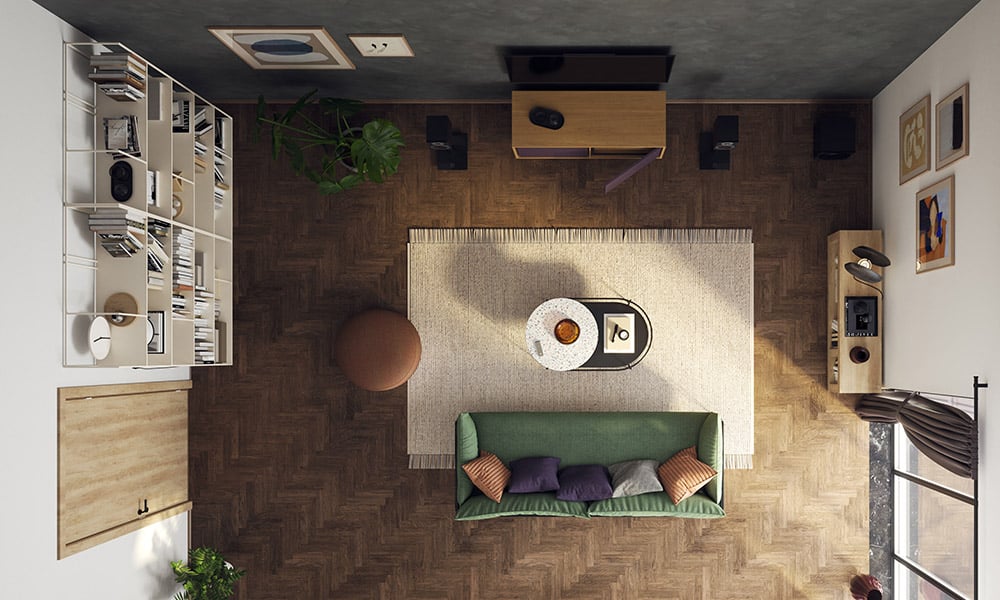 PERFECT PLACEMENT
Maximising the bass output and distribution around the room
Placing a subwoofer is a large part of creating the perfect audio reproduction. To maximise the bass output and distribution around the room, we recommend placing the SUB M-10 D in a corner or, if that's not possible, along a wall. The design, technology and construction make it a great match for mid and high-end stereo and home theatre systems featuring speakers from our EPICON or RUBICON series.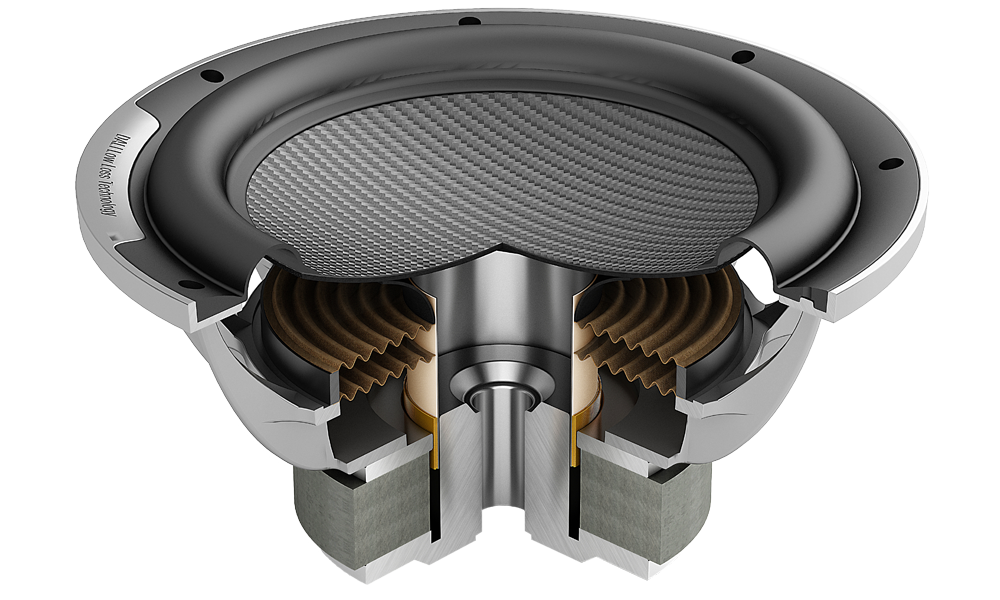 ACTIVE WOOFER
A rigid cone with superior breakup characteristics
DALI SUB M-10 D is equipped with an active 10" down-firing woofer. The cone is a sandwich construction with carbon fibre at the front paired with paper pulp at the back. The geometry and the material applied to it eliminate the need for a dust cap. The result is a rigid yet lightweight and agile cone with superior breakup characteristics that delivers precise bass reproduction and fully renders the dynamics of the signal.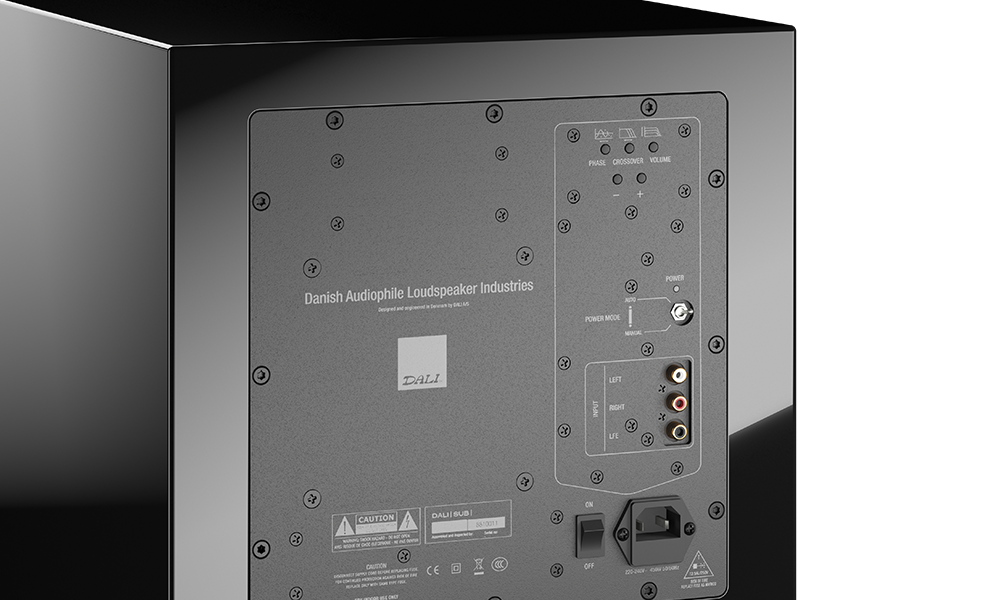 CLASS D AMPLIFIER
Stamina to keep pushing and headroom to draw out that little extra
The powerful, integrated 300 Watt RMS Class D amplifier is highly linear and renders audio with absolute integrity. Designed for maximum continuous power, the SUB M-10 D also delivers 500 Peak Watts, which is highly relevant for both music and movie audio. With a choice of LFE and LINE inputs, the SUB M-10 D can be connected to almost any amplifier, receiver or processor.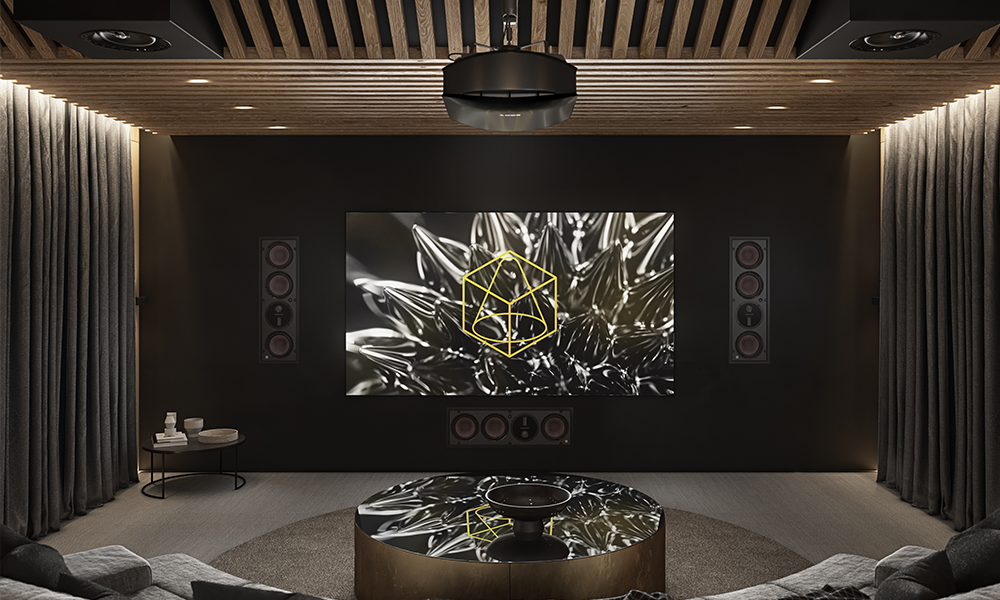 HIFI & CINEMA MODE
Tailoring the sound to your listening material
Using the SUB M-10 D remote control, you can fine-tune the sound to suit what you're watching or listening to. For realistic and powerful rendering of explosions and other high-action audio effects in a movie, CINEMA mode amplifies the lowest frequencies to recreate the most realistic experience. For a more neutral and linear performance, HiFi mode delivers precise rendering of the musical details, while optimising the integration with your front speakers.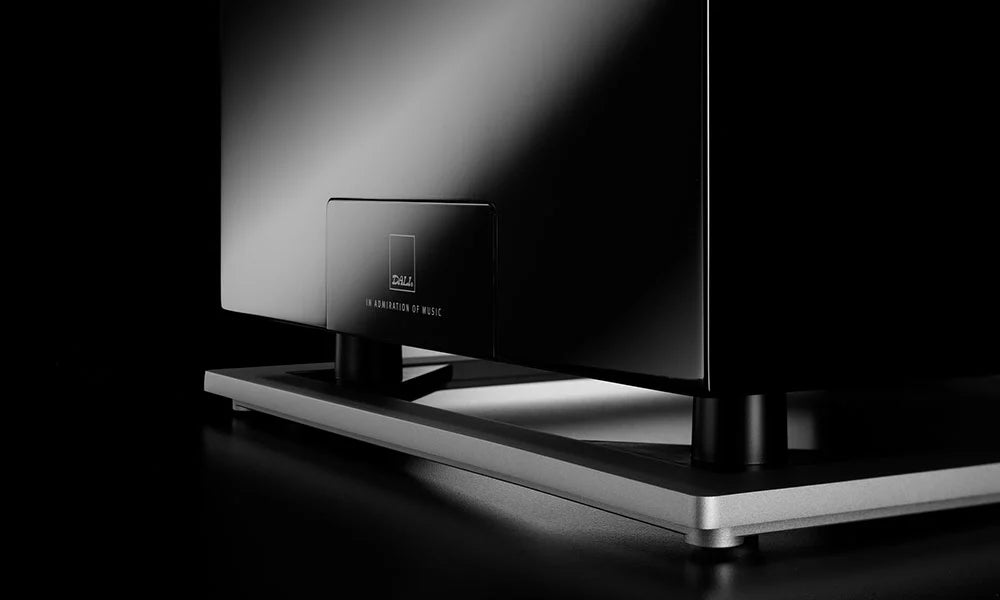 CABINET DESIGN
Robust down-firing woofer that moves lots of air
The SUB M-10 D features a solid down-firing woofer that's able to move plenty of air. To ensure a stable, resonance-free platform for the 10" woofer, the base of the cabinet is made from 25 mm wood laminate, onto which the woofer is firmly mounted. To eliminate potential turbulence underneath the subwoofer, the sleek aluminium base and spacers raise the cabinet by 45 mm, effectively decoupling it from the floor. This also increases the overall efficiency and creates a seamless acoustic coupling to the room.