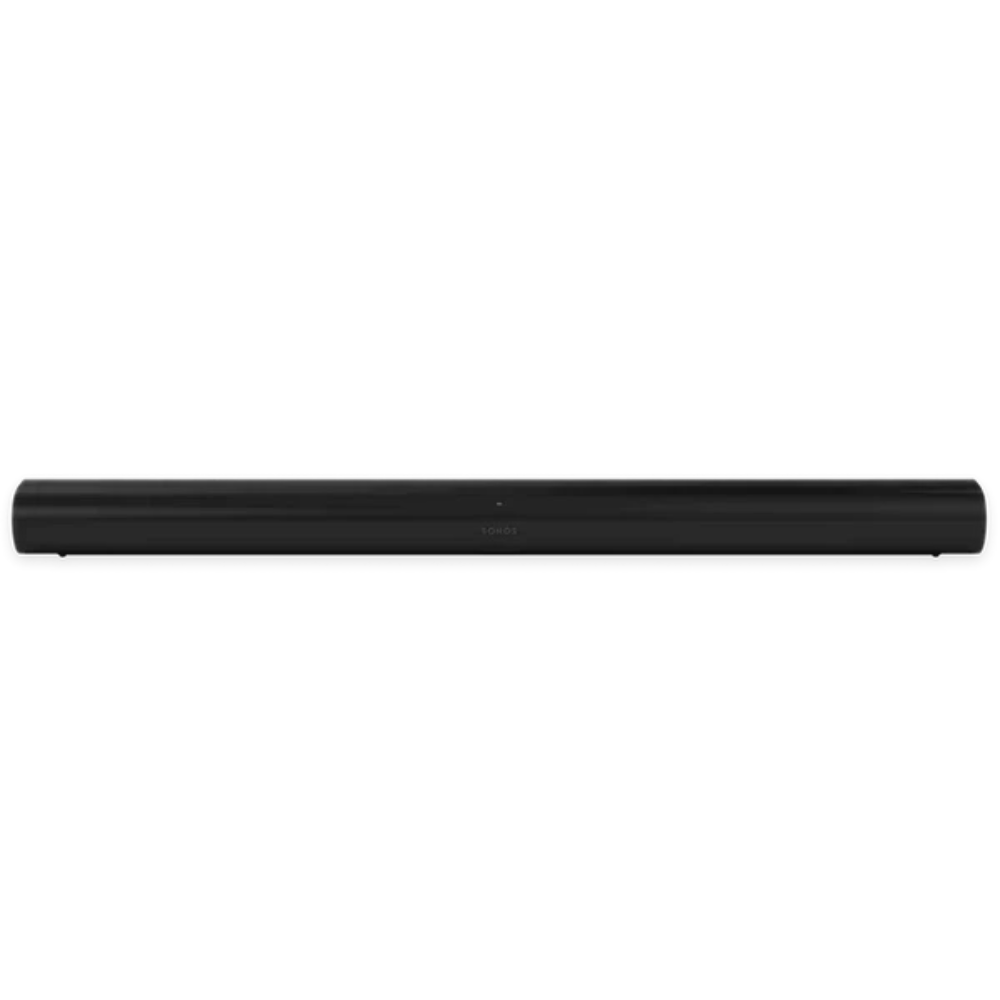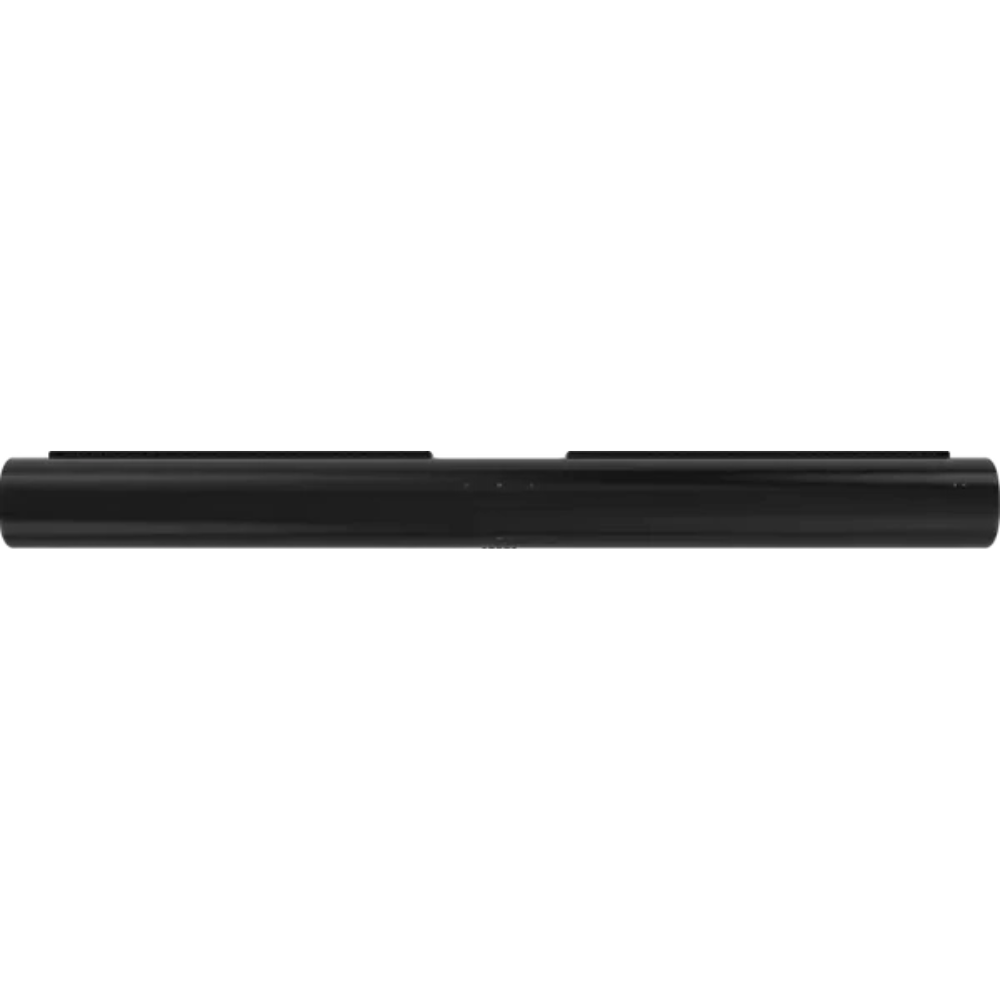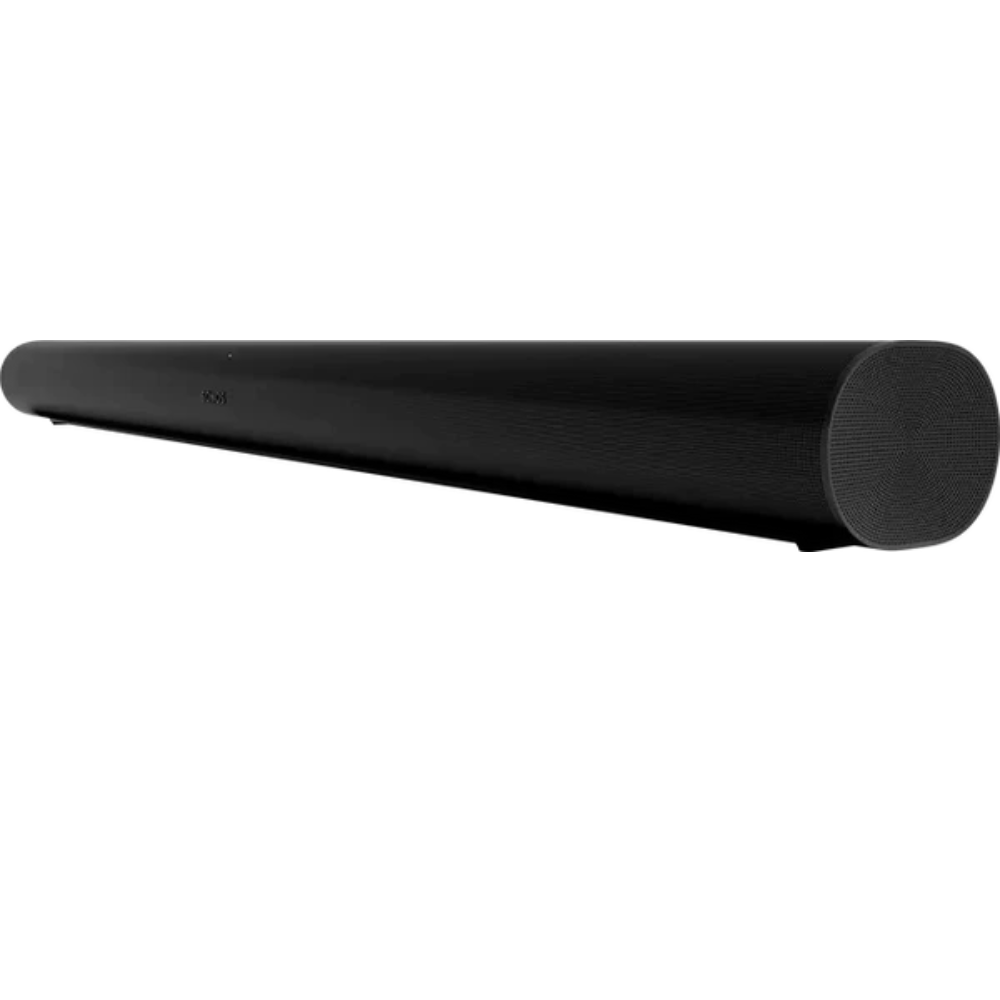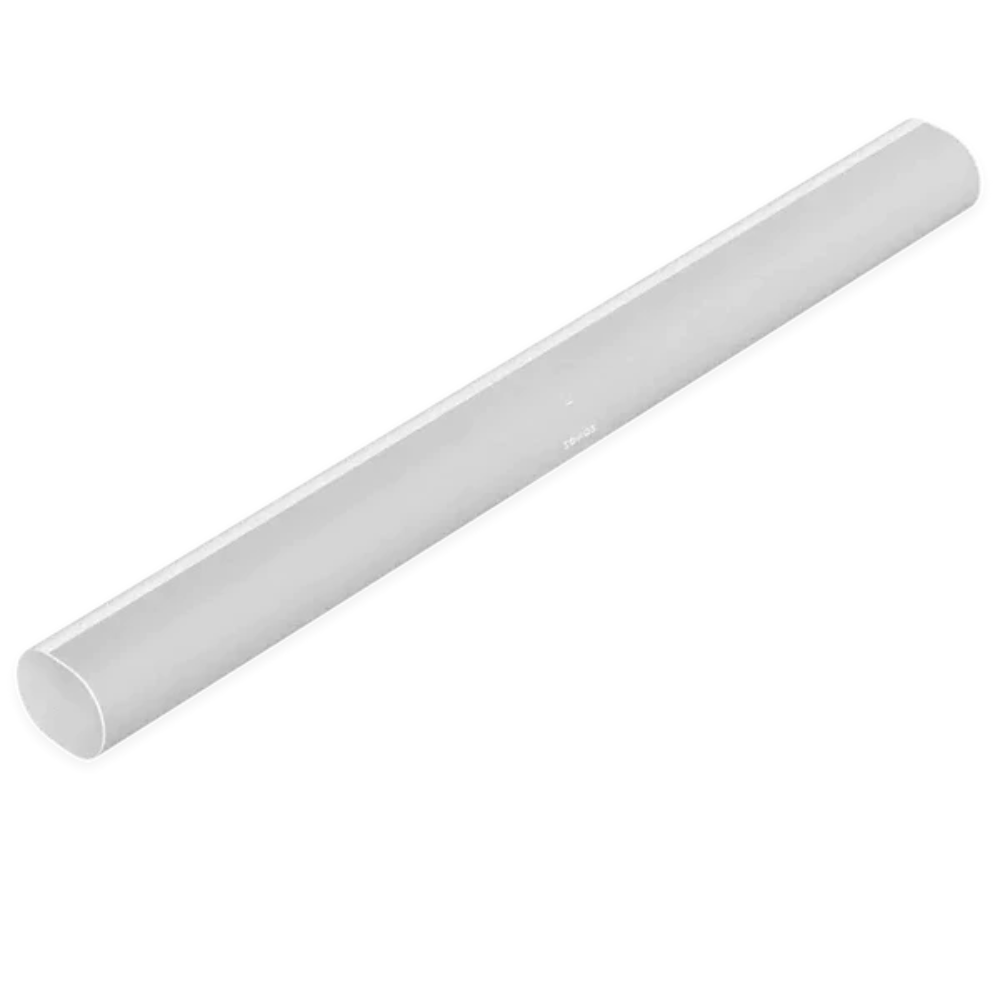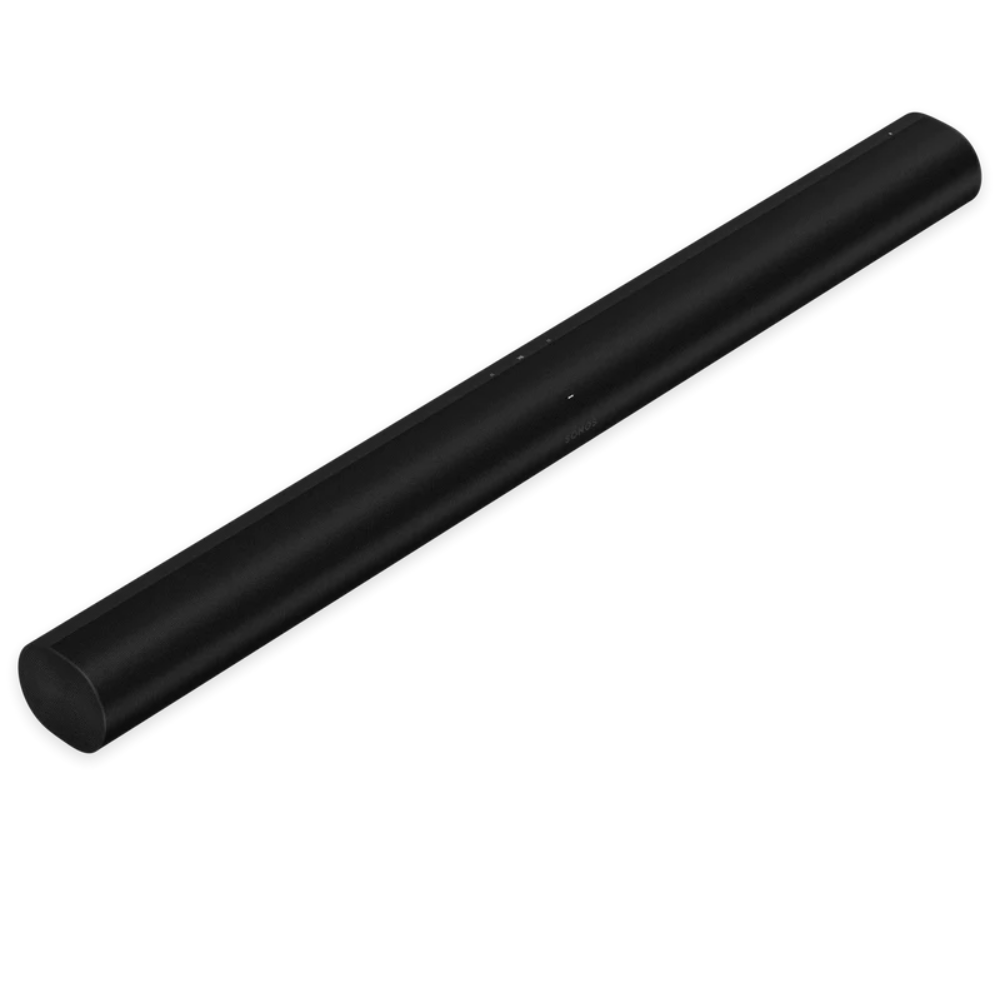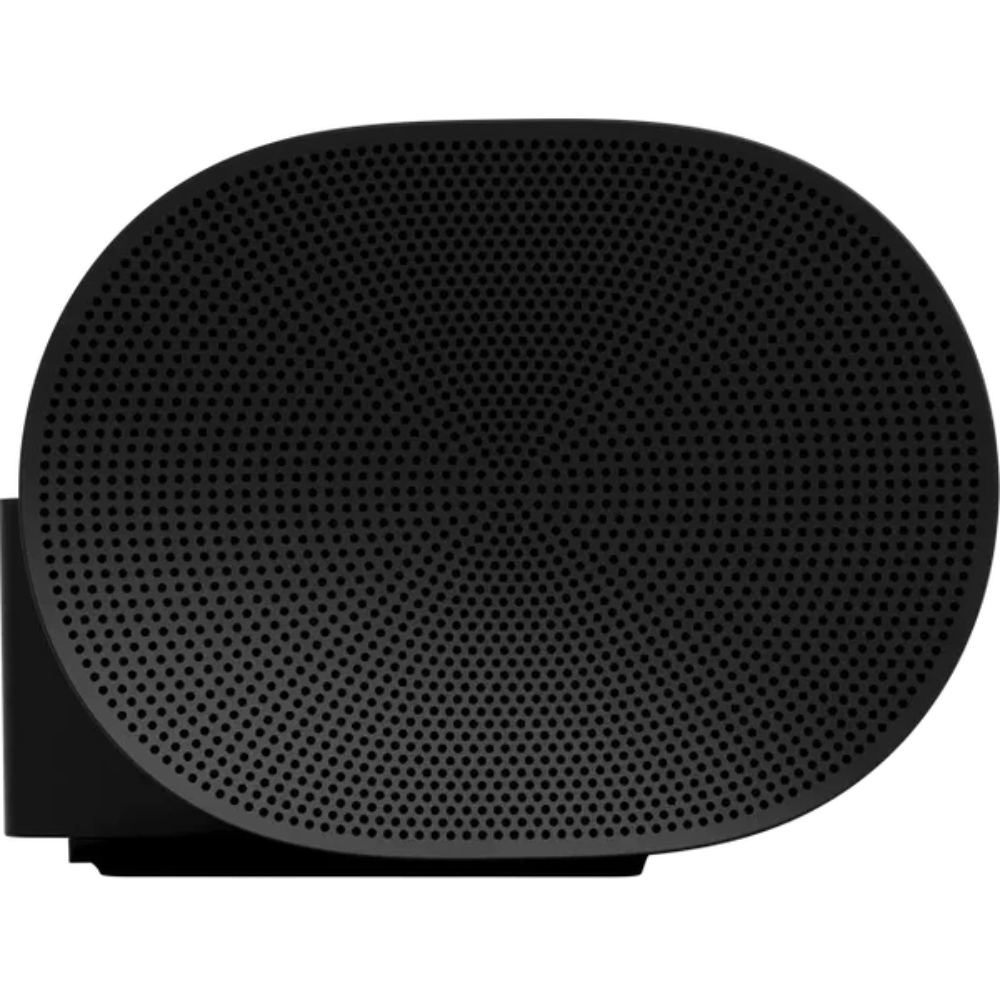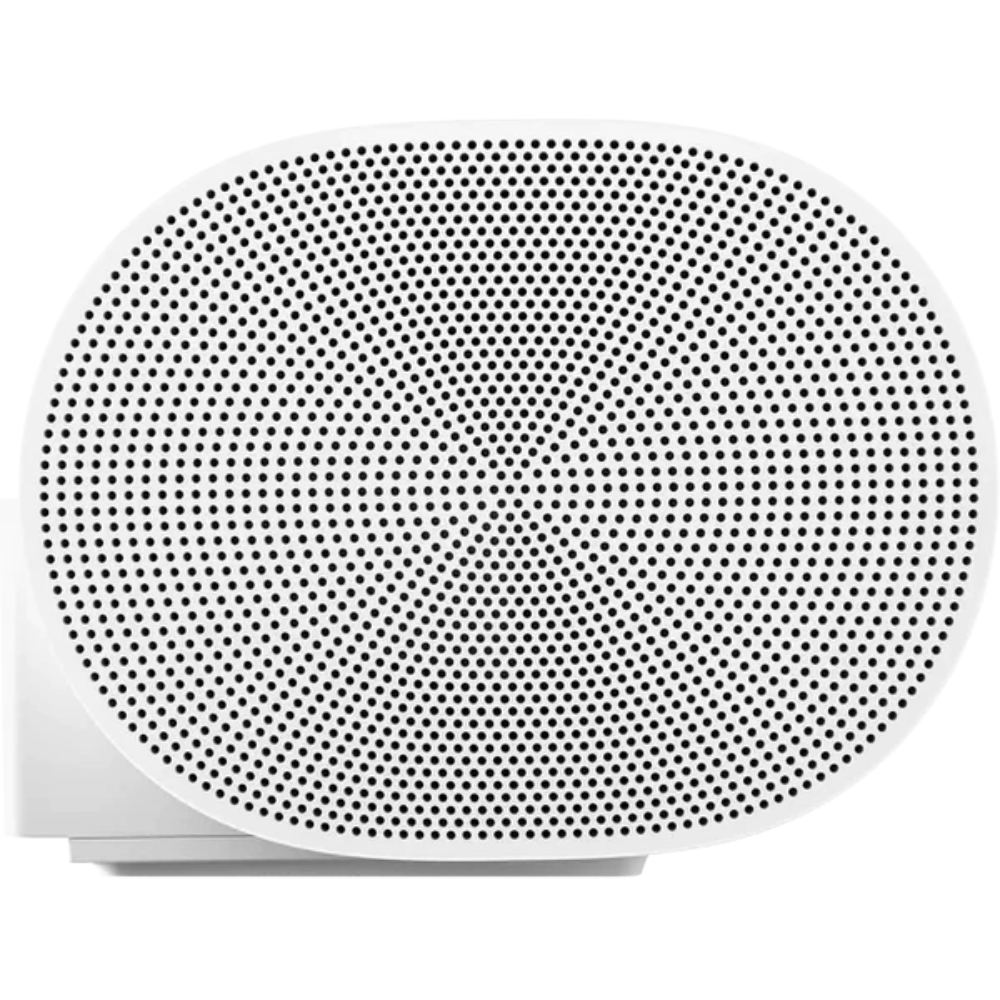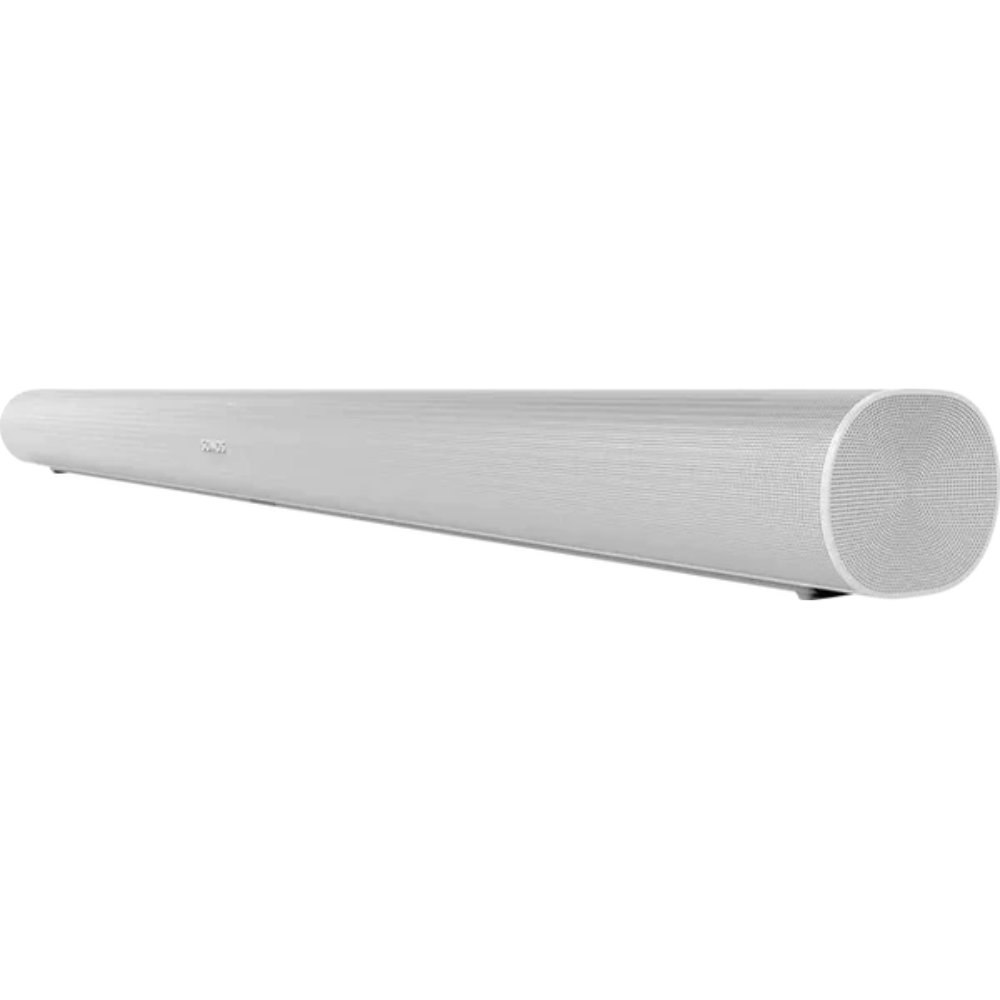 Sonos Arc (Soundbar)
---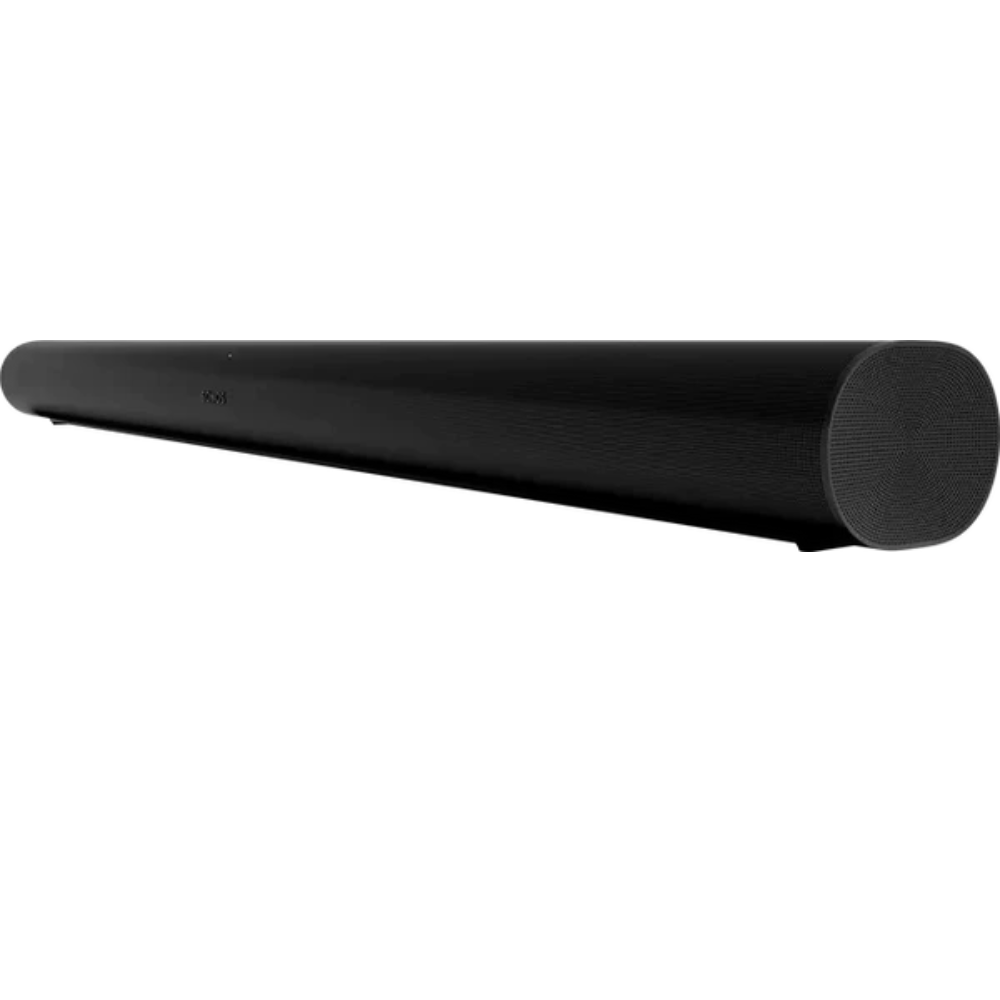 Arc
Bring all your entertainment to life and experience breathtakingly realistic spatial audio powered by Dolby Atmos.
Easy to set up and use, Arc puts you at the centre of TV shows, movies, and games with crystal-clear dialogue and two dedicated height channels that render spatial audio content in 3D. When the TV is off, stream music and more from all your favourite services in the highest-resolution formats. Feel even more immersed whenever you choose to add a Sonos subwoofer and pair of rear speakers, and easily create a whole-home sound system with Sonos speakers in more rooms.

Amplifiers
All eleven Class-D digital amplifiers have been perfectly tuned to the soundbar's unique acoustic architecture.
Tweeters
Three precisely angled silk-dome tweeters create crisp, high frequencies and crystal clear dialogue.
Midwoofers
Eight elliptical woofers ensure faithful playback of mid-range and vocal frequencies plus impressive bass.
Microphones
The far-field microphone array uses advanced beamforming and multi-channel echo cancellation for quick and accurate voice control.
Adjustable EQ
Use the Sonos app to adjust bass, treble, and loudness.
Trueplay
This software measures the acoustics of the room then fine-tunes the soundbar. Supported iOS device required.

Speech Enhancement
Turn this setting on in the Sonos app to boost voice frequencies and clarify dialogue.

Night Sound
Turn this setting on in the Sonos app to reduce the intensity of loud sounds and increase the level of quieter sounds.

Home Theatre Audio Formats
Stereo PCM, Dolby Digital, Dolby Digital Plus, Dolby Atmos (Dolby Digital Plus), Dolby Atmos*, Dolby TrueHD*, Dolby Atmos (True HD)*, Multichannel PCM*, Dolby Multichannel PCM*, DTS Digital Surround** (*HDMI eARC connection required. **This is not an indication of a licensed decoder.) The Sonos app's Now Playing screen will display what type of audio is being decoded.

Dimensions
Height: 87 mm
Width: 1142 mm
Depth: 116 mm
Mounting
Threaded mount 12.7 mm / 10-32 threaded mounting socket

Controls
Use the capacitive touch controls on the product to play, pause, skip, replay, adjust the volume, turn off the microphones, and more.

WiFi
Connect to WiFi with any 2.4 GHz 802.11/b/g/n broadcast-capable router. For 5 GHz routers, you can either enable 2.4 GHz 802.11b/g/n in router settings or hardwire a Sonos product.

HDMI eARC
Connect to your TV's HDMI eARC/ARC port with the included HDMI cable. If your TV has an optical output only, use the included Sonos Optical Audio Adapter.
Ethernet
10/100 port for hardwiring to your router
Infrared (IR) Receiver
Syncs the soundbar with your TV remote for streamlined control
Voltage
100-240V 50/60Hz internal power supply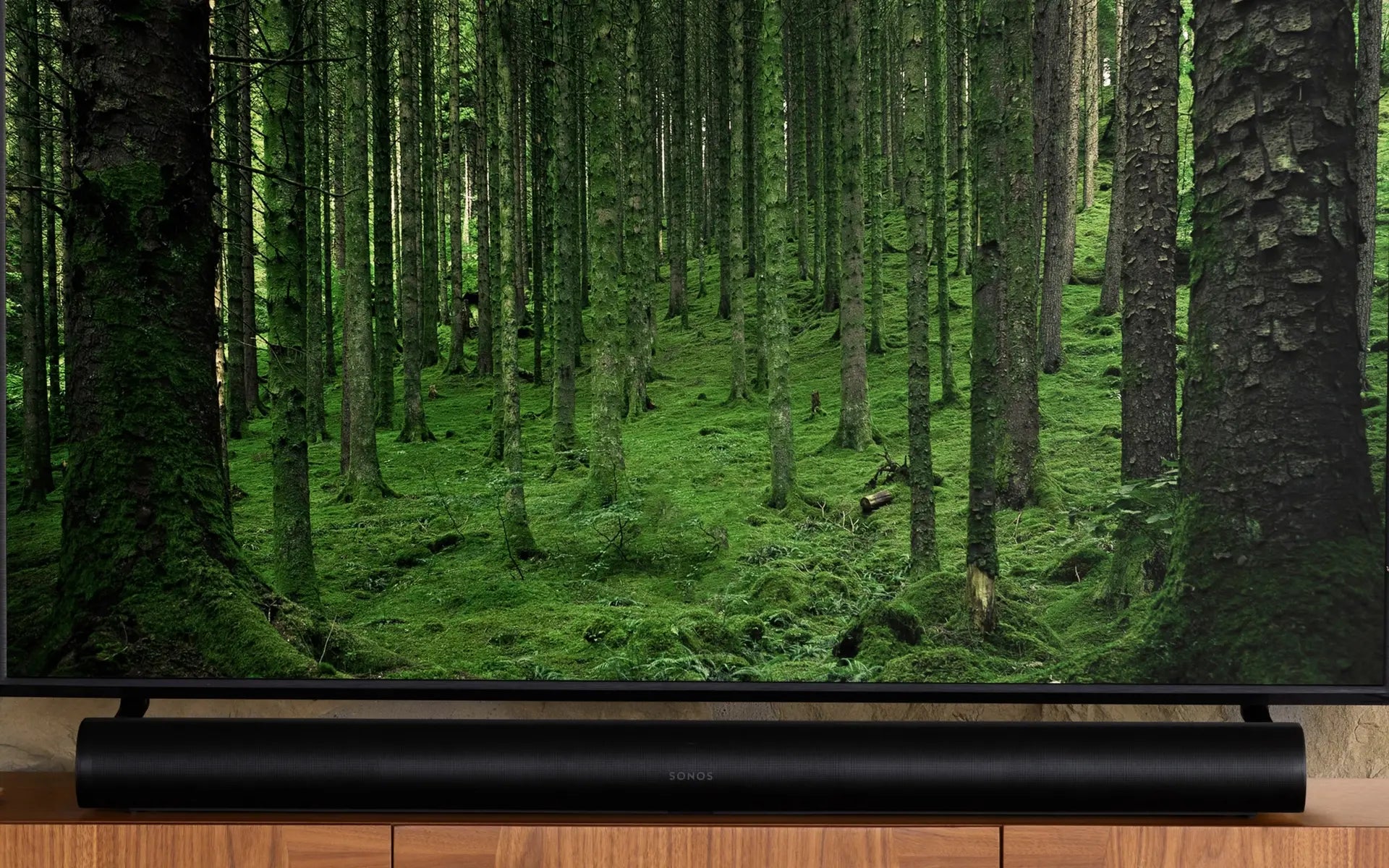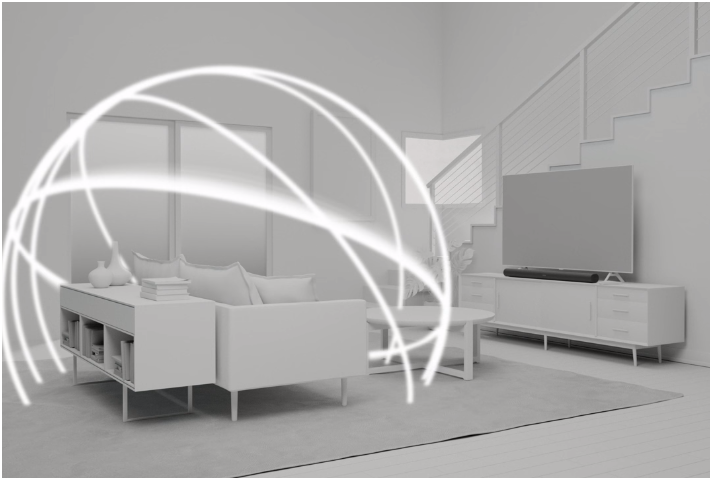 Dolby Atmos
Surround yourself in the story
Go deeper into every scene with spatial audio. Dolby Atmos and the upward-firing drivers work in concert to immerse you in a multi-dimensional soundstage. You'll hear planes as if they're flying overhead, sense footsteps moving across the room, and feel the music swell all around you.1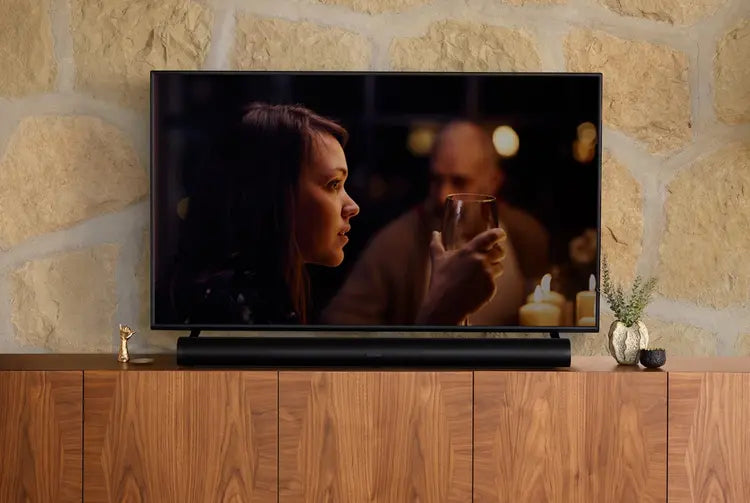 Never miss a word
Fine-tuned by Oscar-winning sound engineers, Arc offers crystal clear dialogue so you can always follow the story. For even greater clarity when characters whisper or the action intensifies, turn on Speech Enhancement in the Sonos app.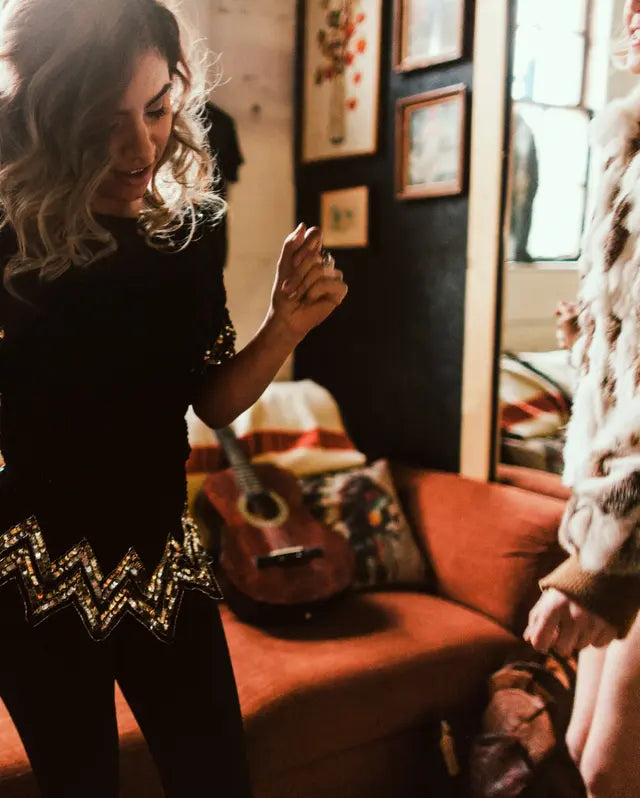 Immerse yourself in music
Stream from all your favourite services, and feel like you're inside the song with support for the highest resolution formats, including Dolby Atmos Music.1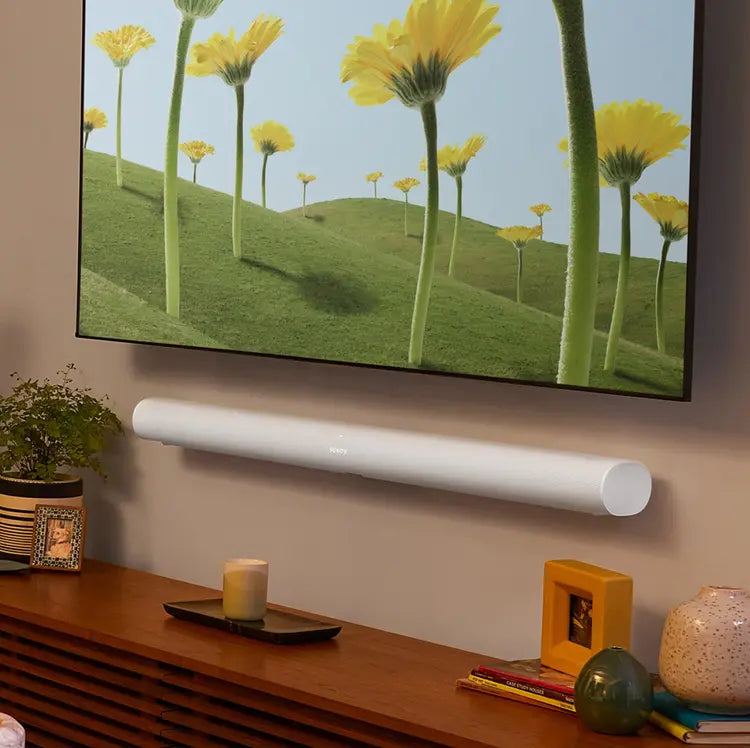 Simply beautiful
With only two cables and step-by-step guidance in the Sonos app, Arc sets up in minutes. And whether you place it on furniture or mount it on the wall, the elegant design fits seamlessly into your home.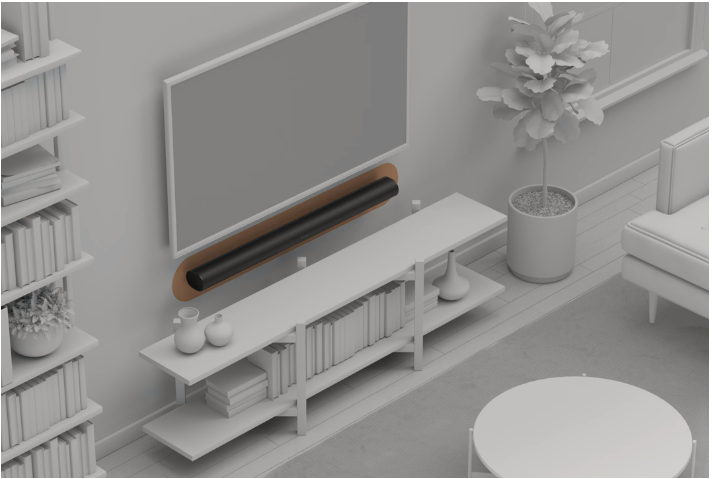 Perfectly tuned for the room
Using the microphones in your iOS device, Trueplay tuning technology analyses the unique acoustics of your space and optimises the speaker's EQ, even calibrating the height channels for precise localisation. As a result, all your content sounds just the way it should and reaches your ears at the exact rightmoment.2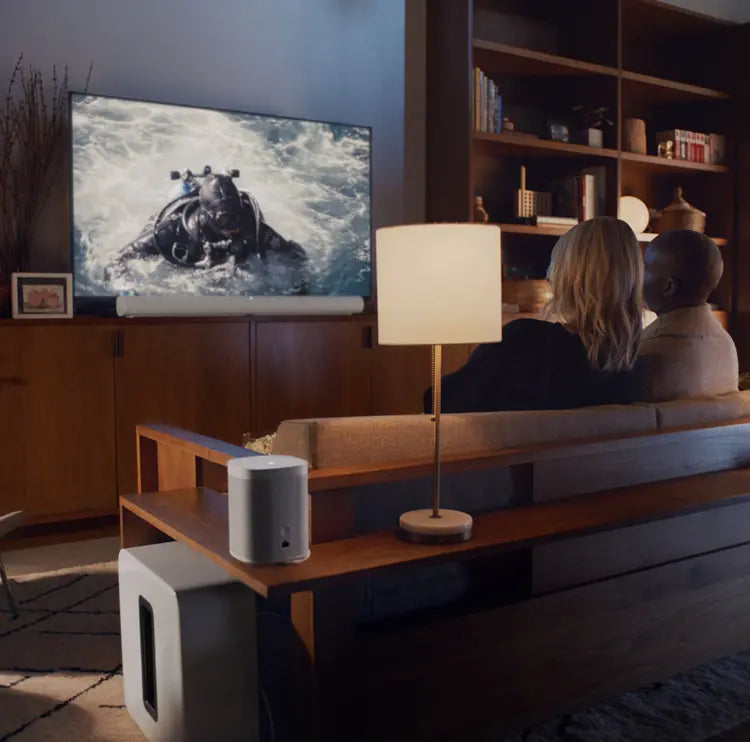 Hands-free help
Ask Amazon Alexa or Google Assistant to control your smart home devices, manage your calendar, andmore.3

- Google Assistance
- Alexa