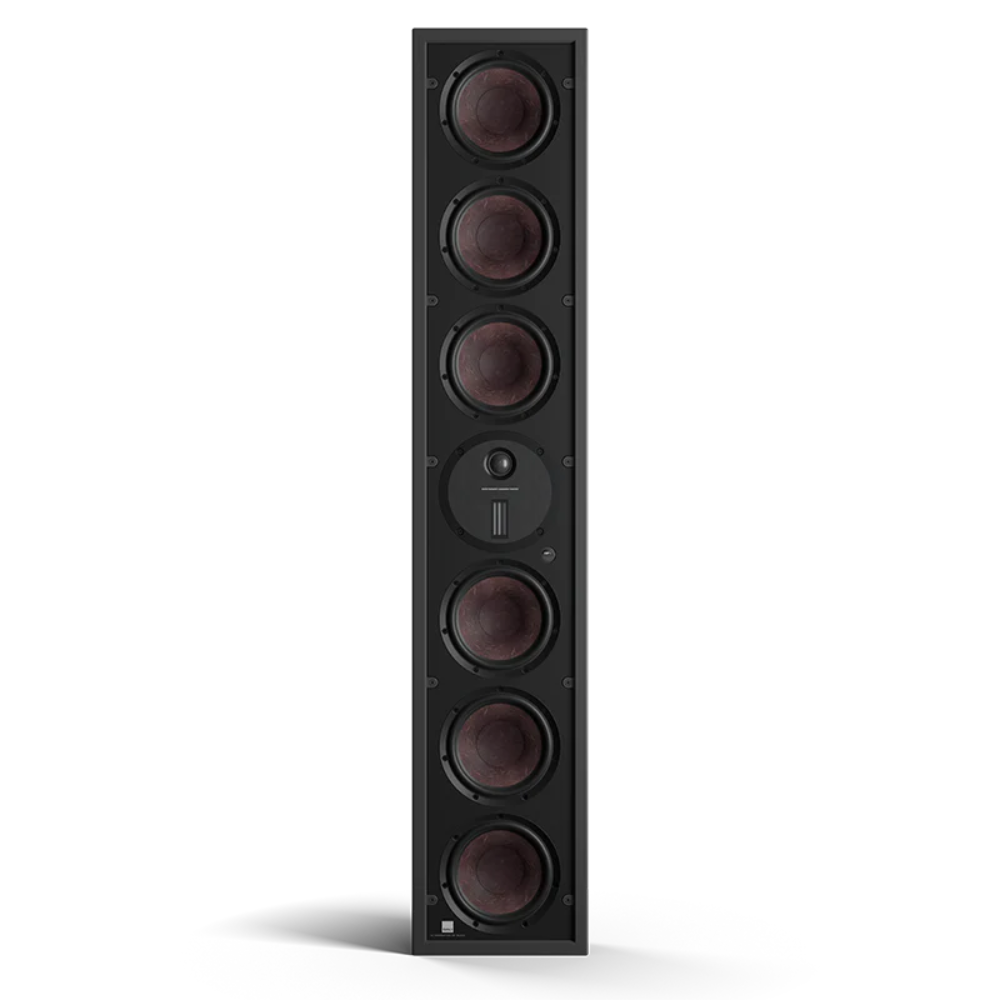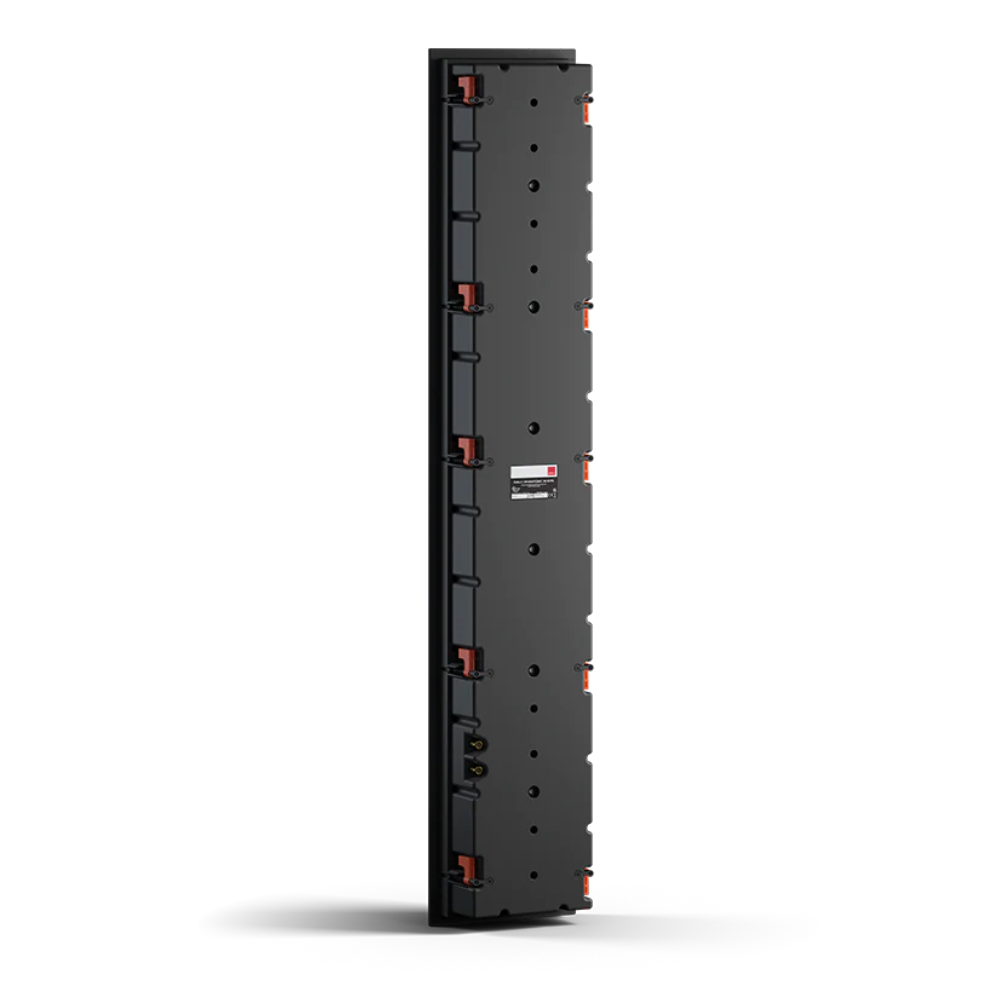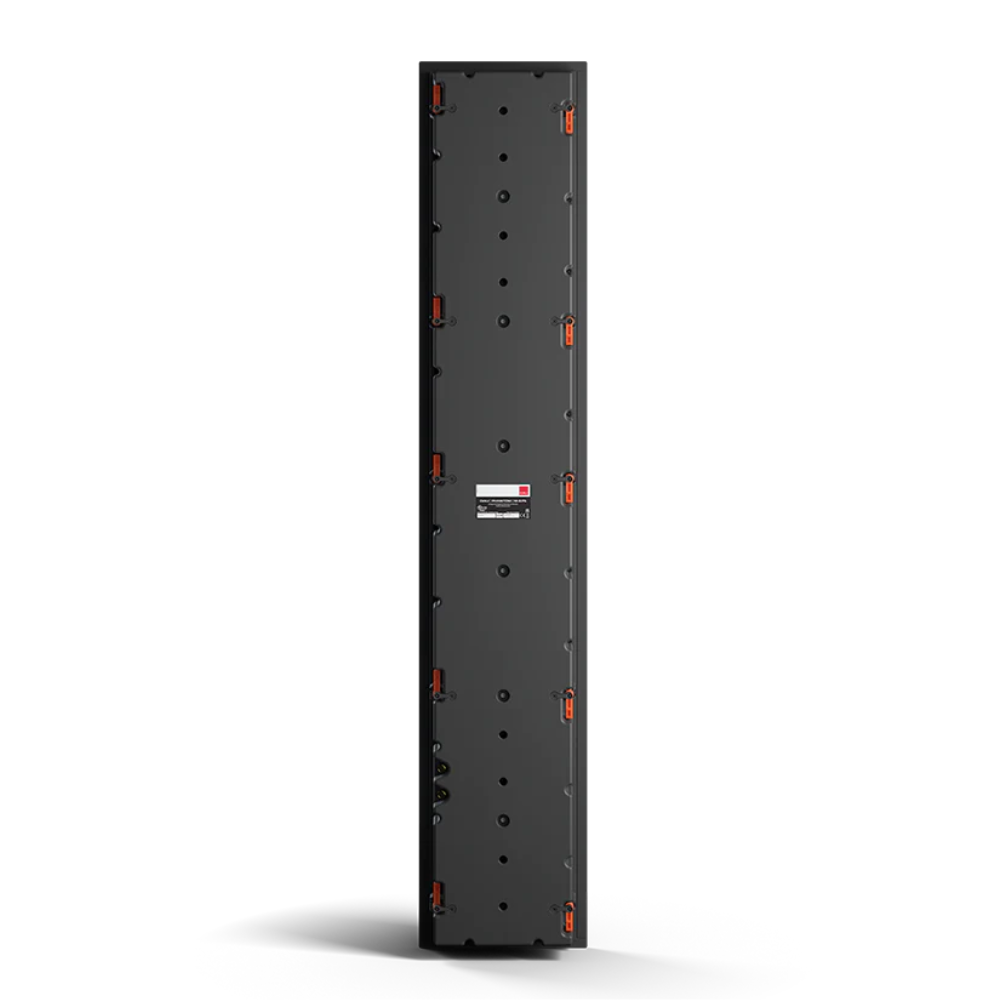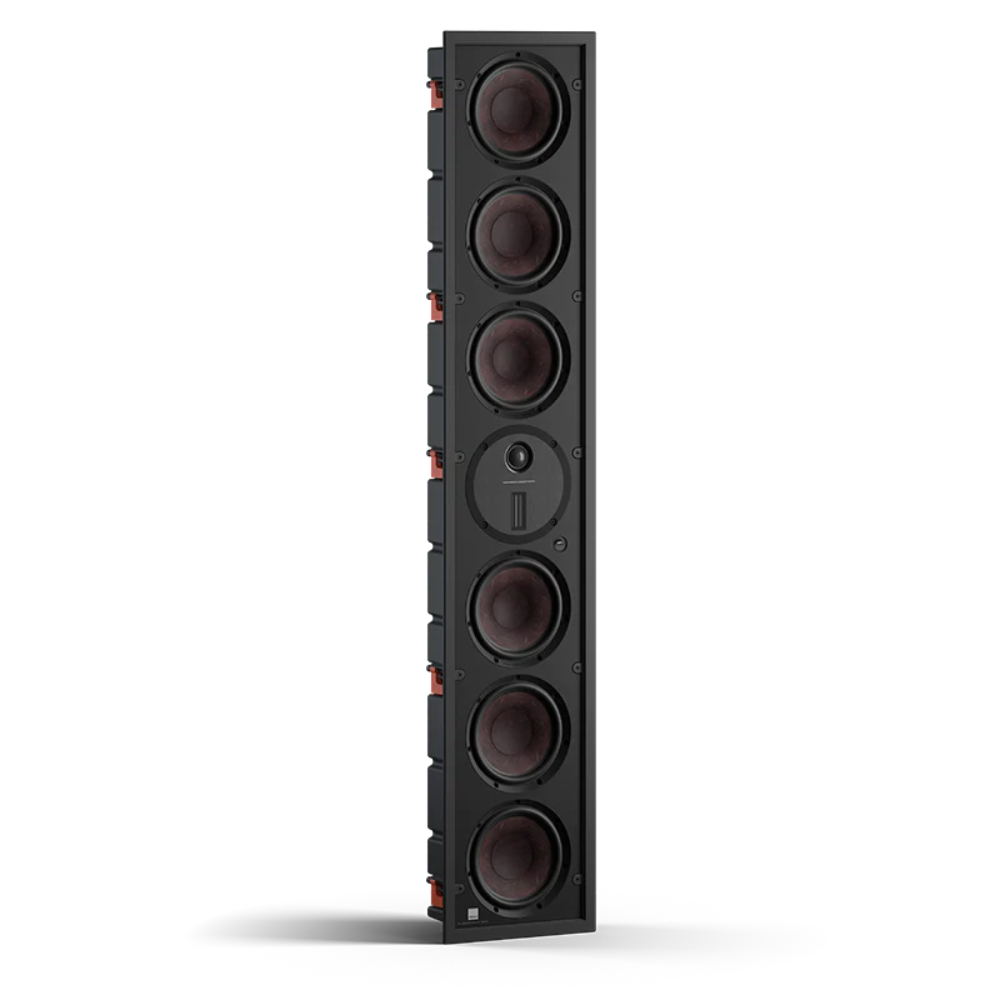 Dali Phantom M-675 (Per PC)
---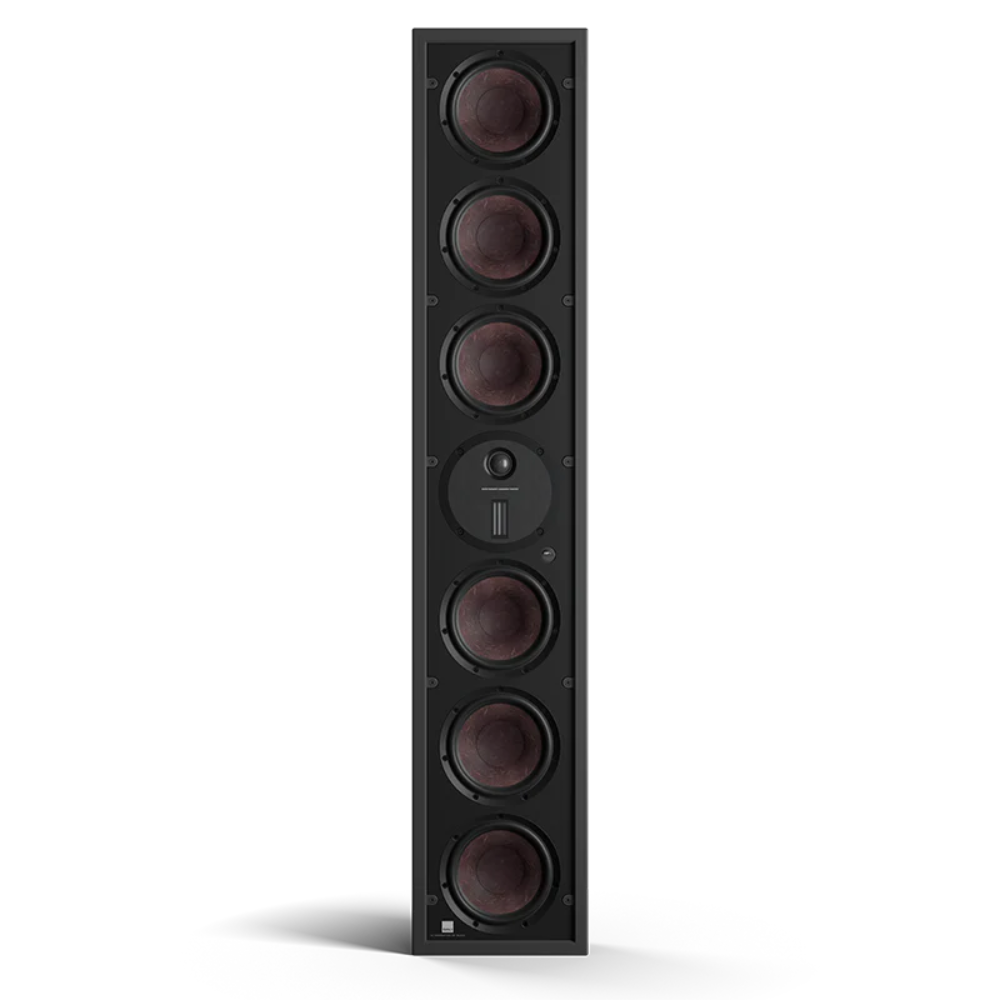 PHANTOM M-675
With extended bass response and the ability to fill bigger rooms, the slim high-performance PHANTOM M-675 in-wall speaker is designed for high-end home cinema installations. But also works perfectly in a custom installed Hi-Fi stereo setup.
Frequency Range [+/- 3] dB [Hz]
49 - 25,000
Sensitivity [2.83V/1m] [dB]
90
Recommended Amp. Power [Watts]
40 - 300
Crossover Frequencies [Hz]
1000 / 2,800 / 15,000
High Frequency Driver
1 x 28 mm soft dome, 1 x 17 x 45 mm ribbon
Low Frequency/Midrange Driver(s)
2 x 7" Wood fibre cones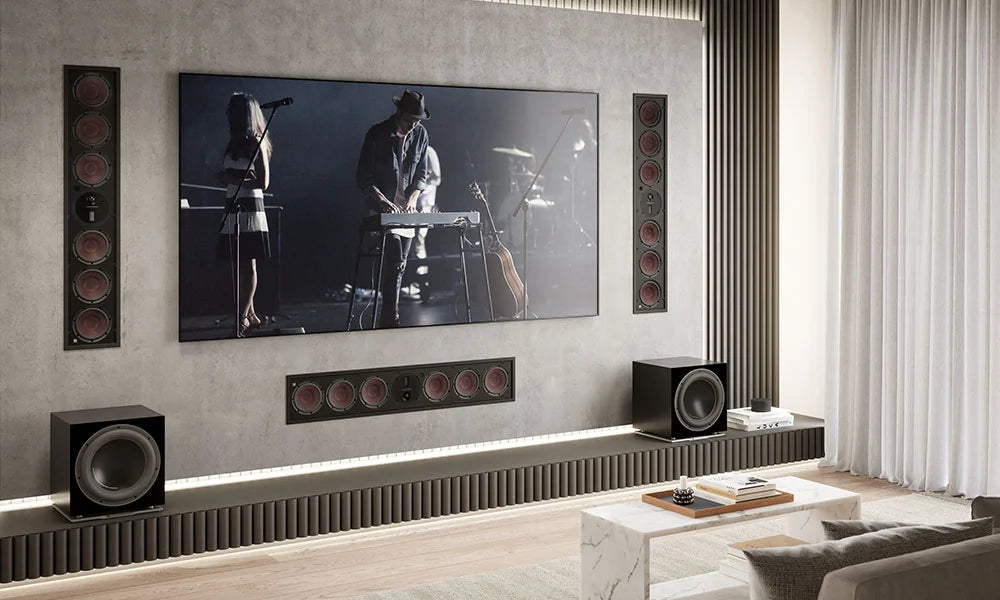 DISCREET MULTICHANNEL
Extremely versatile, slim and flexible
The M-675 is a step up in size and sound quality compared to the smaller models in the PHANTOM M range. Still, it's extremely versatile, slim and flexible and has been developed to deliver outstanding multi-channel sound. The M-675 is the natural choice mounted vertically or horizontally in a larger home cinema setup and performs equally well as a surround speaker.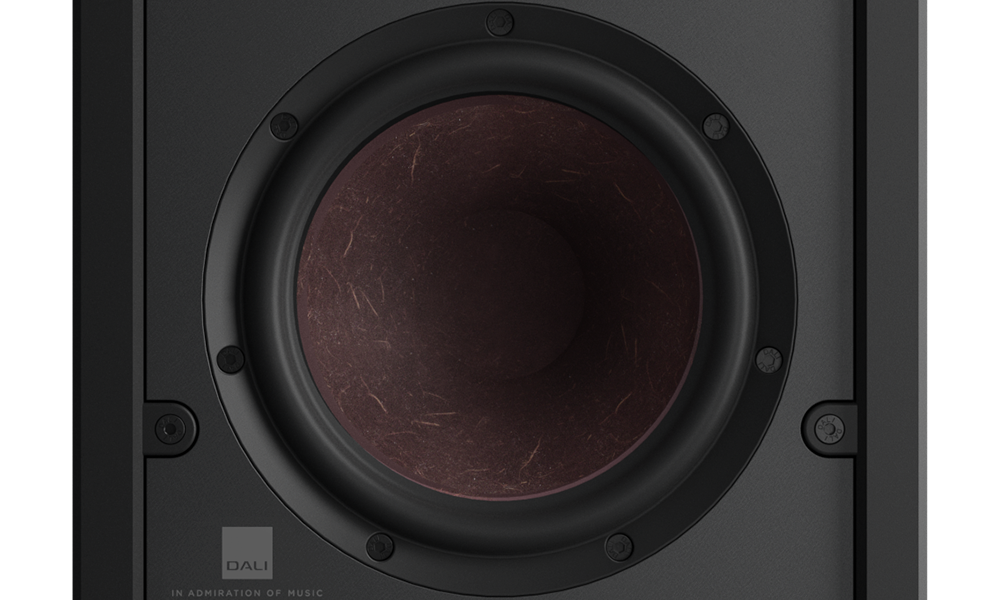 LOW-LOSS WOOFERS
Stiff, custom wood fibre cones with top-class characteristics
The bass and midrange drivers feature upgraded rubber surrounds and new voice-coils for improved LF response and higher power handling. They're supported by no less than four 7" passive radiators with custom lightweight paper and wood fibre cone membranes for added stiffness and reduced colouration. The structural stiffness of the cone provides exceptional characteristics with very low loss of information. The result is a speaker that's easier to drive with an even, piston-like movement that significantly reduces the possibility of surface resonance, even at low volume levels.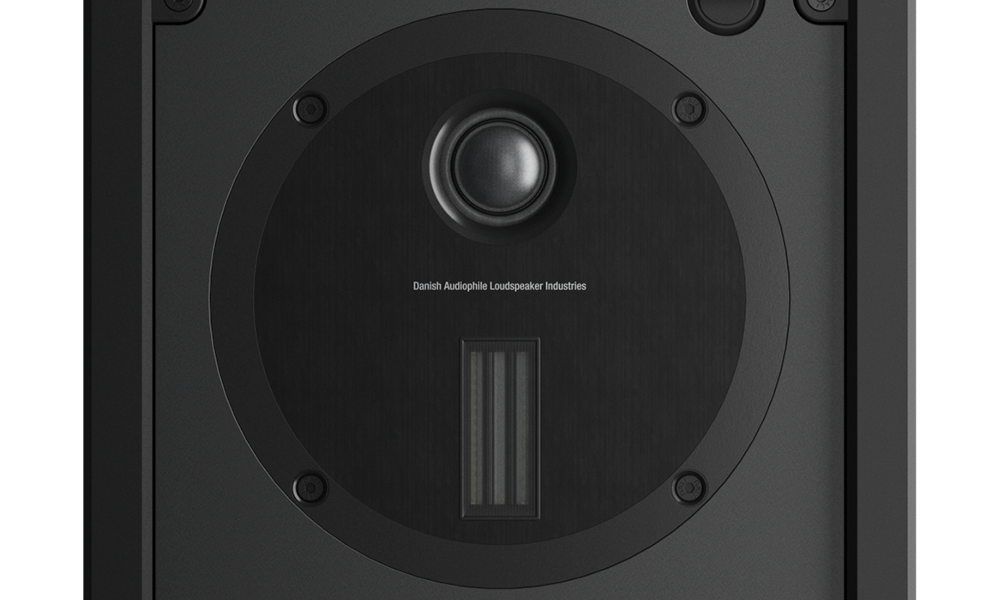 SPREAD THE JOY
A true master in the horizontal dispersion of high frequencies
The PHANTOM M-675 features our trademark hybrid tweeter, comprising a ribbon/dome tweeter pairing. The ribbon tweeter is a true master in the horizontal dispersion of high frequencies and complements the soft dome tweeter's amazing dynamics in the lower part of the high frequency range. The oversized 28 mm soft dome tweeter is also manufactured in-house and built for great power handling and seamless integration with the midrange frequencies.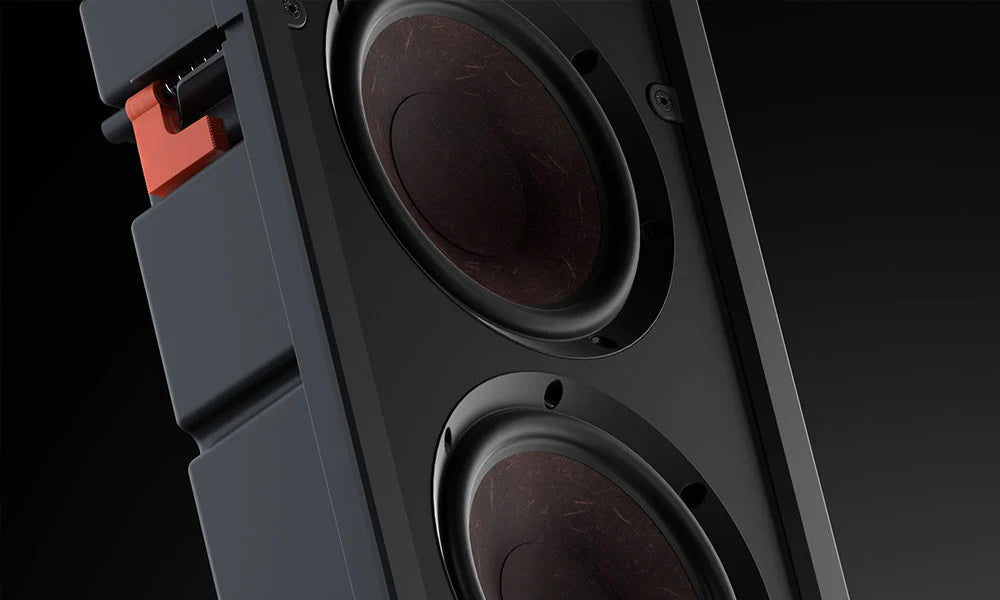 LOW-PROFILE CABINET
Extremely compact for a serious in-wall speaker
The PHANTOM M-250 and PHANTOM M-375 feature the same cabinet, including a shallow mounting depth of only 100 mm. To create the maximum possible inner volume for producing the low frequencies, the cabinet is manufactured from glass-reinforced ABS material. The front baffle and rim of the PHANTOM M-375 are matte-black lacquered, while the slim bezels of the magnetic and paintable front grille allow for an even more discreet installation.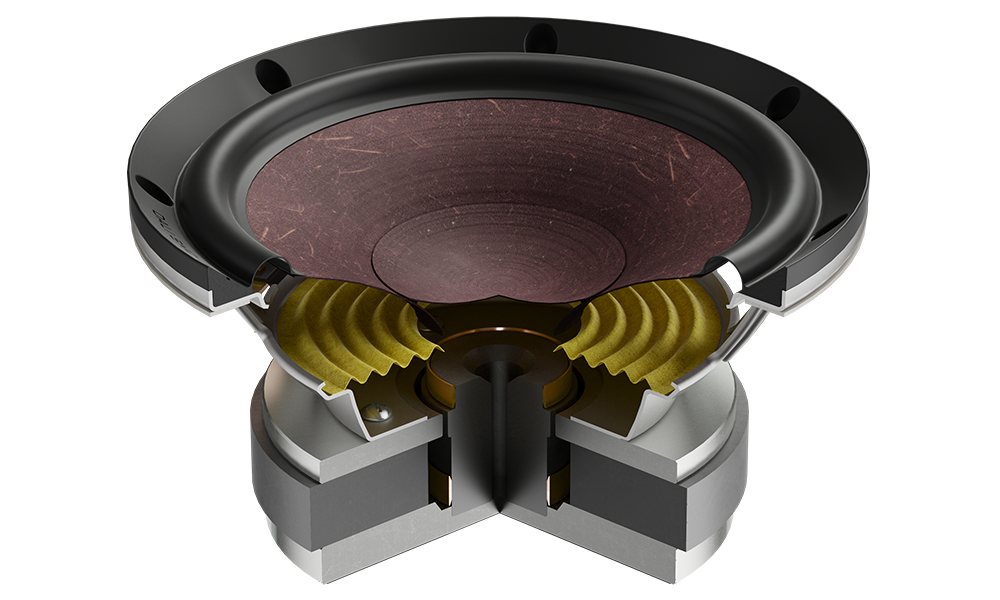 REDUCING DISTORTION
DALI's patented SMC (Soft Magnetic Compound)
The use of SMC (Soft Magnetic Compound) in the PHANTOM M-675 greatly reduces mechanical distortion caused by hysteresis and eddy currents. The result is a magnet motor system with a drastic reduction in third-order distortion, which translates to significantly improved bass control and reproduction of microdetails, as well as great transient capabilities.